Andrew Ahn first got noticed for two short films: Andy in 2011 and Dol in 2012. The latter, which won the Grand Jury Award Outstanding Narrative Short Film at Outfest, Ahn said, was his way of coming out to his parents. His first feature-length film, Spa Night, debuted at Sundance Film Festival in 2016. It follows David (Joe Seo), who comes to terms with his sexuality as he explores the world of anonymous sex at L.A.'s Korean spas. Ahn has said that his work deals with the intersection of Korean and gay culture.
Where to start: Spa Night is certainly the steamier option, but Dol is very much worth your time (and it's short!).
Inspired by her own experiences, Desiree Akhavan's 2014 film Appropriate Behavior has the filmmaker playing an alternate version of herself, but she has maintained that, even though both she and her protagonist Shirin are bisexual Persian American women, it is not autobiographical. The movie follows Shirin as she struggles to balance a complicated relationship with her ex-girlfriend Maxine (Rebecca Henderson) and her sexual identity, including coming out to her conservative family.
Where to start: Appropriate Behavior, but do check out her web series The Slope, co-created with Ingrid Jungermann (also on this list).
Pedro Almodóvar's impressive career includes everything from farcical comedy to melodrama — and women are, more often than not, front and center, though he has also frequently returned to the themes of queer desire, gender identity, and Catholicism (specifically, its subversion). Films like Talk to Her, All About My Mother, Bad Education, and Volver blend heavy subject matter (rape, abuse, incest) with camp and drag, a testament to the healing power of lip-synching.
Where to start: "Watch all of them" is likely too daunting a prospect, though a worthwhile one. 1988's Women on the Verge of a Nervous Breakdown is a good point of entry, but if you are looking for something a bit heavier, try 1999's All About My Mother.
Hailed as one of the directors at the forefront of New Queer Cinema, Gregg Araki makes stylish films that don't sacrifice substance. He's perhaps best known for his "Teen Apocalypse Trilogy" — particularly its centerpiece, 1995's The Doom Generation — but Araki's other work includes sci-fi college sex romp Kaboom, child sexual abuse drama Mysterious Skin, and underrated stoner comedy Smiley Face. In 2010, Kaboom was the inaugural winner of the Cannes Film Festival's Queer Palm, which celebrates LGBT film.
Where to start: The Living End, which has been called (somewhat redundantly) the "gay Thelma and Louise," is a unique look at queer rage in the face of AIDS and homophobia in the early '90s.
Jamie Babbit has worked steadily in film and television: In terms of the latter, she's helmed memorable episodes of Gilmore Girls, The L Word, Girls, and Looking, among others. But queer audiences know her most fondly known for her cult classic 1999 movie But I'm a Cheerleader, in which Natasha Lyonne plays high school student Megan Bloomfield, sent to conversion therapy camp by her homophobic parents. It's an offbeat romantic comedy about sexual discovery that resonated with plenty of queer and questioning audience members looking to discover the same things about themselves.
Where to start: But I'm a Cheerleader
Zal Batmanglij has been a frequent collaborator of writer and actor Brit Marling: The two co-wrote 2011's Sound of My Voice and 2013's The East, and co-created the TV series The OA, which premieres later in 2016 on Netflix. So far, Batmanglij's films have not been expressly queer in terms of content, but that doesn't detract from the start of his auspicious career. If the surname sounds familiar, it might be because Batmanglij's brother is Rostam Batmanglij, who co-founded Vampire Weekend (and is also queer).
Where to start: Sound of My Voice didn't initially receive the same amount of attention that The East did, but is worth watching first.
Lisa Cholodenko's biggest mainstream success to date is The Kids Are All Right, which stars Annette Bening and Julianne Moore as a married couple whose kids are interested in meeting their sperm donor father; but queer audiences first started paying attention with 1998's lesbian indie romance High Art. Although she hasn't made a feature-length film since The Kids Are All Right, Cholodenko directed the acclaimed HBO miniseries Olive Kitteridge, earning her an Emmy and a Directors Guild Award.
Where to start: Chances are you've already seen The Kids Are All Right, but have you seen High Art? Because you really, really should.
For gays who love musicals — of which there are many, duh — Bill Condon is a big deal. He wrote Chicago, wrote and directed Dreamgirls, and directed the new Beauty and the Beast, which hits theaters in 2017. Condon is also big among tweens (he did the last two Twilight films) and anyone with a fondness for late '90s Brendan Fraser (remember how good he looked in Gods and Monsters?). Thirst aside, Gods and Monsters is a significant exploration of queer identity, as is Kinsey.
Where to start: Gods and Monsters, naturally. Although the title character in Billy Elliot, played by Jamie Bell, isn't queer, the film as a whole offers an exploration of gender and sexual identity — it follows a boy who wants to be a professional ballet dancer. (And his best friend Michael, played by Stuart Wells, is gay.) Stephen Daldry's work also includes 2002's The Hours, which centers on queer women, and he's also been active in the theater: He helped bring Billy Elliot to the stage, and, in 2019, will translate the musical Wicked to film.
Where to start: Billy Elliot. (Even if you've seen it already, now's a good time to revisit.)
Lee Daniels' 2009 film Precious is a gorgeous, modern-day classic that must not be overlooked. And as bleak as it was at times, the movie offered hints of Daniels' more playful, campy sensibility, which is on full display in the batshit crazy but totally delightful 2012 film The Paperboy. Daniels has carried much of that over to his smash-hit TV series Empire, which he co-created with Danny Strong. On the Fox series, Daniels has done the important work of exploring gay black male identity through the character of Jamal Lyon (Jussie Smollett).
Where to start: Precious. But please also watch The Paperboy.
Quebecois auteur Xavier Dolan made his critically acclaimed debut film I Killed My Mother (J'ai tué ma mère in the original French) when he was only 19. Since its 2009 release, he has remained prolific, making films that are dark, stylish, and thoroughly queer. Earlier in 2016, his most recent film It's Only the End of the World earned the Grand Prix at the Cannes Film Festival, where he has previously won for I Killed My Mother, Heartbeats, Laurence Anyways, and Mommy.
Where to start: I Killed My Mother may not be Dolan at his most refined, but it's the perfect entry into his themes and aesthetic.
Andrew Fleming may not have the name recognition of some of the other filmmakers on this list, but he's responsible for some beloved cult classics: 1996's The Craft, 1998's Dick, and 2008's Hamlet 2. (OK, Hamlet 2 may not be as fondly remembered as the others, but it deserves so much more love than it gets.) Fleming's eclectic career has lately skewed more toward television, including episodes of Lady Dynamite, Younger, and Difficult People. While the majority of his work may not be expressly queer, his filmography reads like a list of "things gay people love."
Where to start: The Craft. (Also, please watch and spread the word about Hamlet 2.)
Given his background as a fashion designer, it was easy to underestimate Tom Ford's directorial debut, 2009's A Single Man. But the film, an adaptation of the novel of the same name by iconic gay writer Christopher Isherwood, is a stunning adaptation with predictably gorgeous aesthetics that don't undermine its emotional potency. Colin Firth plays George Falconer, a college professor mourning the sudden death of his partner Jim (Matthew Goode) in 1960s Los Angeles. Ford will return to directing with Nocturnal Animals, which will be released this November.
Where to start: A Single Man is the only option here, but it's also a great one.
Jodie Foster's directing career has been unusual, to say the least: She's helmed four films spread out over 25 years, beginning with 1991's Little Man Tate. Her most recent movie, Money Monster, hit theaters in May 2016. Foster, who officially came out in 2013, has rarely focused overtly on queerness in her films, but 1995's Home for the Holidays gave us the ahead-of-its-time queer character of Tommy Larson, played by Robert Downey Jr. It's also worth noting that she directed the Orange Is the New Black episode "Lesbian Request Denied."
Where to start: Little Man Tate.
Israeli filmmaker Eytan Fox has not shied away from controversial themes over the course of his career. In 2002's Yossi & Jagger, he told the story of two soldiers in love. (He picked up with the former in the 2012 sequel Yossi.) Perhaps more notably, his 2006 film The Bubble is a queer love story told against the background of the Israeli-Palestinian conflict. The film stars Yossi & Jagger lead Ohad Knoller as Noam, an Israeli reservist who falls for Palestinian activist Ashraf (Yousef Sweid).
Where to start: Yossi & Jagger (with tissues).
Nisha Ganatra's 1999 film Chutney Popcorn starred Ganatra herself as Reena, a lesbian Indian American woman struggling to reconcile her sexual identity with her cultural heritage. In the film, Reena becomes a surrogate for her sister Sarita (Sakina Jaffrey), which puts a strain on her relationship with girlfriend Lisa (Jill Hennessy). Since then, Ganatra has made a few more films, including 2003's Cosmopolitan, but has worked mostly in television. She has directed Mr. Robot and Shameless, and was producer director on the first season of Transparent, directing the season alongside creator Jill Soloway.
Where to start: Chutney Popcorn
Luca Guadagnino has clearly found his muse in Tilda Swinton. The director and actor have collaborated on three films, 1999's The Protagonists, 2010's I Am Love, and 2015's A Bigger Splash. Swinton's unique, androgynous beauty is well suited to Guadagnino's lush films, which balance emotional honesty with sexual frankness. Guadagnino's next movie, Call Me by Your Name, is about the relationship between a 17-year-old boy and an older, but still young man set in 1980s Italy, starring Timothée Chalamet and Armie Hammer.
Where to start: I Am Love is gorgeous, but you might also be interested in Guadagnino's earlier erotic drama Melissa P.
Aurora Guerrero has had just one feature film in theaters: the 2012 movie Mosquita y Mari. It's a coming-of-age story about two teenage girls, Yolanda (Fenessa Pineda) and Mari (Venecia Troncoso), whose unlikely friendship becomes romantic. But beyond her filmmaking, Guerrero is also a passionate activist who co-founded Womyn Image Makers and has worked toward expanding opportunities for Latinos. Guerrero's second feature, Los Valientes — which has yet to be released — is about a gay undocumented Mexican immigrant.
Where to start: Mosquita y Mari
Alain Guiraudie has been making films, most of them queer-themed, since 1990, but his breakthrough came with his 2013 film Stranger by the Lake (L'Inconnu du lac in his native French). The film, which won the Queer Palm at Cannes, is a steamy — like, unsimulated sex steamy — thriller about Franck (Pierre Deladonchamps), who finds himself drawn to Michel (Christophe Paou) even after he witnesses him commit a murder at a remote cruising spot. Guiraudie's most recent film, Staying Vertical, premiered at Cannes 2016.
Where to start: Stranger by the Lake isn't for everyone, but on a purely shallow level, it's at least worth it for the eye candy.
Andrew Haigh's 2011 film Weekend is a gorgeous and grounded look at a 48-hour relationship between two men, played by Tom Cullen and Chris New. The movie, which picked up major awards at festivals including Outfest and SXSW, established Haigh's minimalist, melancholy style that carried into his work on HBO's Looking. The subtle, character-driven series about gay men in San Francisco sadly went largely unappreciated over the course of its two-season run (but it will return with a movie in July 2016). On the plus side, Haigh's last film, 45 Years, earned Charlotte Rampling an Oscar nomination for Best Actress.
Where to start: Weekend. And then please give Looking another shot.
Todd Haynes has made some of the most significant queer films of the last 25 years — 1991's Poison, his transgressive Jean Genet-inspired debut; 1998's Velvet Goldmine, with Jonathan Rhys Meyers as a bisexual glam rock god; 2002's Far From Heaven, in which he queers the traditional Douglas Sirk melodrama; and, most recently, 2015's Carol, a '50s-set romance between two women (Cate Blanchett and Rooney Mara) that miraculously doesn't end in tragedy. Haynes' work has repeatedly subverted expectations and shaped our modern conception of what queer cinema can be.
Where to start: Poison — or, hey, Superstar: The Karen Carpenter Story, if you can find it.
Nicholas Hytner is probably better known for his work in theater than on film: He has directed 50 plays and musicals, including Miss Saigon, The History Boys, and a whole lot of Shakespeare, much of it for the Royal Shakespeare Company. On the film front, Hytner is responsible for the film adaptation of The History Boys, as well as '90s gay dramedy The Object of My Affection and cult classic Center Stage. His most recent film, 2015's The Lady in the Van, was adapted from a play he also directed.
Where to start: The Object of My Affection, which is a little dated, sure, but still charming. Craig Johnson broke through with 2014's The Skeleton Twins, which won him and co-writer Mark Heyman the Screenwriting Award at Sundance. The film stars Bill Hader and Kristen Wiig as fraternal twins Milo and Maggie, both struggling with depression. Johnson brought out impressive dramatic performances from his leads, both known primarily for comedy. Plus, The Skeleton Twins is notable for its exploration of the complicated relationship between Milo and the teacher he had an affair with in high school, played by Ty Burrell.
Where to start: Yes, The Skeleton Twins. But also be on the lookout for his next film, Wilson, adapted from the Daniel Clowes graphic novel.
Ingrid Jungermann co-created the web series The Slope with Desiree Akhavan, and more recently made the web series F to 7th, which she's currently developing for television. Women Who Kill, Jungermann's first feature, debuted at the Tribeca Film Festival in 2016; it stars the filmmaker as Morgan, who hosts a true crime podcast with her ex-girlfriend Jean (Ann Carr). The two crime obsessives soon begin to suspect that the new woman in Morgan's life, Simone (Sheila Vand), is a murderer.
Where to start: Women Who Kill hasn't been released yet, so if you missed it at Tribeca, you'll have to be patient and tide yourself over with The Slope and F to 7th.
Iranian-American filmmaker Maryam Keshavarz has explored her heritage through her work, most notably in her 2003 documentary The Color of Love and the 2011 narrative feature Circumstance. The latter follows Atafeh (Nikohl Boosheri) as she experiments with sex and drugs and embarks on a relationship with another young woman in contemporary Iran. Circumstance has been banned in Iran — and, more harshly, Keshavarz herself has been banned from returning to the country.
Where to start: Circumstance, of course.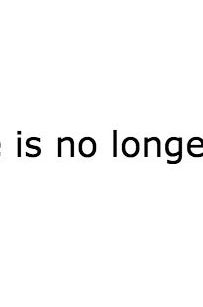 John Krokidas first (and so far, only) feature was 2013's Kill Your Darlings, inspired by the true story of the college friendship between Beat Generation writers Allen Ginsberg (Daniel Radcliffe) and Lucien Carr (Dane DeHaan), and the murder of David Kammerer (Michael C. Hall). The film was well received, and while Krokidas has not yet directed another feature, he has been directing television. He helmed two episodes of the short-lived series Black Box, as well as an episode of Wayward Pines.
Where to start: Kill Your Darlings, but hopefully, there will be more.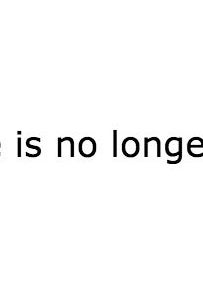 "Heterosexuality is the opiate of the masses," declares The Raspberry Reich, Bruce LaBruce's 2004 film that's part-biting satire, part-gay porn. The Raspberry Reich isn't the only explicit LaBruce film: Most of his work incorporates unsimulated sex. (His more recent work, including 2013's cross-generational gay romance Gerontophilia, leaves out the graphic sex.) LaBruce's movies are exciting, divisive, and radically queer. His confronting style may alienate some viewers, but that's part of his appeal.
Where to start: Hustler White (not in public).
H.P. Mendoza didn't direct 2006 cult film Colma: The Musical — that was Richard Wong, with a screenplay and songs by Mendoza — but he did helm the 2009 follow-up Fruit Fly. Both films are set in the San Francisco Bay Area, with a particular focus on the Asian-American and queer communities that Mendoza is part of. His movies are micro-budget features: Mendoza's 2012 horror film I Am a Ghost was made for only $10,000, which was largely raised on Kickstarter.
Where to start: I should say Fruit Fly, but actually watch Colma first, even though we're technically focusing on directorial works.
29.
John Cameron Mitchell
For those who weren't lucky enough to see it onstage in its original off-Broadway run, John Cameron Mitchell's 2001 film adaptation of his and Stephen Trask's rock musical Hedwig and the Angry Inch was an unforgettable introduction to the iconic Hedwig Schmidt. To many, it also offered their first taste of gender fluidity, as Hedwig exists outside of any traditional binary. Mitchell has continued acting — he even played Hedwig again in the show's recent Broadway run — and directed three more feature films, Shortbus (notable for its unsimulated queer sex), Rabbit Hole, and How to Talk to Girls at Parties, which will be released later this year.
Where to start: Hedwig and the Angry Inch, of course.
For the early part of his career, François Ozon was known mostly to only French audiences. He first began to crossover to American indie audiences with films like 2000's Water Drops on Burning Rocks (based on the Fassbinder play), 2002's 8 Women, and 2003's Swimming Pool. His movies frequently explore sexuality — with a gloriously European lack of inhibition — and queer themes, with his trademark darkly satirical sense of humor. Ozon's last film, 2014's The New Girlfriend, was lauded for its subversion of gender.
Where to start: Water Drops on Burning Rocks
Kimberly Peirce's debut feature Boys Don't Cry told the true story of Brandon Teena, a trans man who was murdered in a 1993 hate crime. The film raised awareness about trans identity, as well as violence against the trans community, and Hillary Swank won an Academy Award for her portrayal of Brandon. Since then, Peirce has made two other films, 2008's Stop-Loss (which she also wrote) and the 2013 remake of Carrie. In the documentary This Film Is Not Yet Rated, Peirce made an appearance discussing the MPAA's bias against representations of queer sex.
Where to start: Boys Don't Cry
Dee Rees' 2011 film Pariah, which she also wrote, is a coming-of-age story about 17-year-old Alike (Adepero Oduye) discovering and embracing her lesbian identity. Rees followed that up by co-writing and directing the 2015 HBO movie Bessie, a biopic about queer blues singer Bessie Smith (Queen Latifah). In addition to the period film Mudblood, Rees has been attached to the TV adaptation of Isabel Wilkerson's The Warmth of Other Suns, which she's developing with Shonda Rhimes.
Where to start: Pariah. Although, if you can find it, check out Rees' documentary about her grandmother's return to Liberia, Eventual Salvation.
Canadian filmmaker Patricia Rozema has moved between Canada and the U.S., and between film and television. Her eclectic work includes the 1987 comedy I've Heard the Mermaids Singing and the 1995 romance When Night Is Falling, both of which center on queer women. Rozema was responsible for the unconventional Jane Austen adaptation Mansfield Park, and she also directed episodes of Tell Me You Love Me and In Treatment. Her most recent film, the apocalyptic drama Into the Forest with Ellen Page and Evan Rachel Wood, will hit theaters in July 2016.
Where to start: I've Heard the Mermaids Singing, which was ranked as one of the top 10 Canadian films of all time by the Toronto International Film Festival.
Ira Sachs' Love Is Strange was hailed as one of the most beautiful and poignant films of 2014: John Lithgow and Alfred Molina star as Ben and George, who face harsh financial realities after Ben is fired from his job as a Catholic school music teacher for marrying a man. Sachs explored a much more volatile same-sex relationship in his semi-autobiographical 2012 film Keep the Lights On, which details the effects of drug addiction on a young couple. Sachs' latest film, Little Men, premiered at Sundance in early 2016.
Where to start: Keep the Lights On, or perhaps Sachs' first, ultra-indie film The Delta.
While Humpday isn't your traditional queer film — it's about two straight men — it's actually an interesting exploration of male sexuality and the homoerotic undercurrents of many male friendships, as Ben (Mark Duplass) and Andrew (Joshua Leonard) contemplate having sex with each other on camera for an "art project." Shelton, who is bisexual, also explored the spectrum of sexuality in her 2011 film Your Sister's Sister, a far cry from the traditional romantic comedy. Her last film, Laggies, was released in 2014.
Where to start: Humpday
Sebastián Silva has made some delightfully weird films in his career so far, blending surrealism, comedy, and horror in works that defy easy categorization. Crystal Fairy follows Jamie (Michael Cera) in his search for a hallucinogenic cactus, while Magic Magic tracks the possibly supernatural breakdown of Alicia (Juno Temple) — and both are set in Silva's home country of Chile. While his most recent film, 2015's Nasty Baby, appears more straightforward on the surface — the film focuses on a gay couple, Freddy (Silva) and Mo (Tunde Adebimpe), trying to have a baby — it takes a wild third-act twist that is pure Silva.
Where to start: Watch Crystal Fairy and Magic Magic back-to-back.
Justin Simien's debut feature Dear White People was a major success — it earned Simien an Independent Spirit Award for Best First Screenplay, among other accolades — and with good reason. It's a pitch-perfect satire about racial tensions on a predominantly white college campus. Simien came out as gay at the Sundance premiere of the film, which has a queer protagonist, Tyler James Williams' Lionel Higgins. Simien is now in the process of adapting Dear White People into a Netflix series, for which he will write the whole first season.
Where to start: Dear White People
Darren Stein is best known for his 1999 cult classic Jawbreaker, a deliciously dark comedy about a clique of mean girls that accidentally murder their best friend with the titular candy. More recently, he directed G.B.F., which is also a satirical high school movie — but a lot less mean; it upends the concept of the "gay best friend," exposing the way in which gay men can become commodities for their straight female friends. Jawbreaker fans, take note: Stein has written the book for a musical adaptation currently in the works.
Where to start: Jawbreaker
Rose Troche's 1994 film Go Fish, which tells the love story between Max (Guinevere Turner) and Ely (V.S. Brodie), is a classic in queer cinema. Troche's work has not always been as overtly LGBT-focused, but in an interview she did with The Advocate for the release of her 2001 film The Safety of Objects, she noted, "Everything I do is informed by being queer." She's had an active TV directing career, including work on Six Feet Under, The L Word, and, most recently, Finding Carter. Troche's other recent work includes the virtual reality film Perspective; Chapter 1: The Party, a confronting look at sexual assault.
Where to start: Go Fish (which is in black-and-white).
Gus Van Sant has had an impressive three-decade career as a filmmaker, with movies that run the gamut of genres and whose critical receptions have been equally varied. But his queer films are some of his most acclaimed, including 1991's My Own Private Idaho and his 2008 Harvey Milk biopic Milk, which received eight Academy Award nominations, with Dustin Lance Black winning for his screenplay and Sean Penn winning for his performance as the gay rights activist of the title. Van Sant's most recent film, the more divisive The Sea of Trees, will be released by A24.
Where to start: Drugstore Cowboy
41.
Apichatpong Weerasethakul
Apichatpong Weerasethakul has made several lyrical, sensual films — not without controversy. His 2002 movie Blissfully Yours was censored in his native Thailand for its graphic sex scenes, which include full-frontal male nudity. In most of his work, Weerasethakul has explored queer themes, which is particularly true with 2004's Tropical Malady, a winner of the Jury Prize at Cannes. But his best known film is 2010's Uncle Boonmee Who Can Recall His Past Lives, which took home the Palme d'Or, Cannes' most prestigious award.
Where to start: Blissfully Yours (the uncensored version).
Mike White is much more frequently a writer than a director — his only film credit in terms of the latter is 2007's Year of the Dog — but he's such a significant voice in queer film that it would feel wrong not to include him. White's writing work includes the cringe-inducing Chuck & Buck, the pitch-black comedy The Good Girl, the oddball teen comedy Orange County, and, most accessibly, School of Rock. White also directed several episodes of Enlightened, Gay Twitter's favorite gone-too-soon TV series, which he created and wrote every episode of.
Where to start: Even though he didn't direct it, Chuck & Buck.
CORRECTION
Nisha Ganatra was the producer director on the entire first season of Transparent. A previous version of this post misstated her contribution to the show.