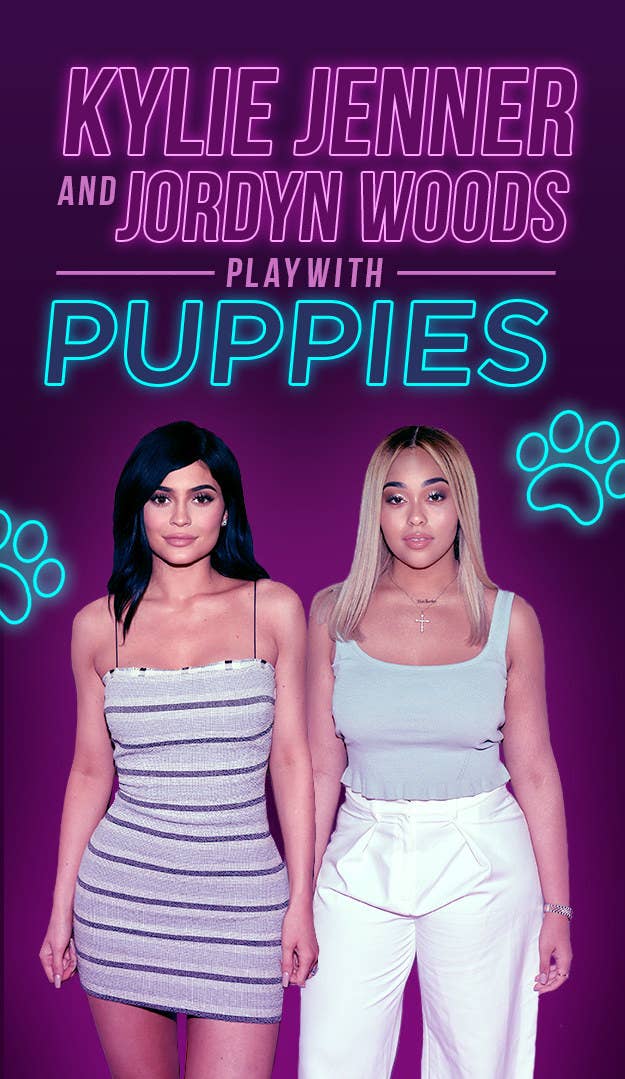 What are you most excited for people to see on Life of Kylie?
How did you two become best friends?
KJ: Me and Jordyn met through mutual friends.
Jordyn Woods: One day I got a phone call from one of my friends and they were like, "Yeah, come over to Kylie's house. We all wanna hang out!"
KJ: She put her name in my phone and we just got closer and closer throughout the years and realized all we need is each other, and now we're our only friend.
What are you looking forward to the most about being in your twenties?
Any memorable stories from high school?
KJ: We used to Segway everywhere — I mean everywhere — when we didn't have our license. Like, we would Segway outside of the community [for] miles and miles to the mall.
Who is your favorite Kardashian/Jenner sister right now?
If you could do one normal thing for a day and not be recognized, what would you do?
KJ: [To Jordyn] What do you think? Amusement park?
JW: Get a puppy.
KJ: Really everything I can't do, so I would love to just go have lunch and maybe shop.
Who are your celebrity crushes?
Who are your style icons?
KJ: Kendall's killing it. Bella Hadid is killing it. Kim... Just pretty much my friends and family [are who] I look at for style.
JW: For me, I find style inspo from random things, like people walking down the street or anyone on Instagram where I'm like, Oh, they're cool. I wanna wear my thing like this too. I wouldn't say there's one person in particular for me.
What's the craziest story you've ever read about yourself?
Kylie, what inspired you to start Kylie Cosmetics?
KJ: I would always overline my lips when I was like, 16, and all my fans would be like, "What color are you wearing?!" That's all my comments section would say, like, "What lipstick color are you wearing?" So I just thought, Why not make my own?
What makeup or cosmetic product can you not live without?
What reality shows do you watch besides Keeping Up With the Kardashians?
KJ: Reality shows? I really only watch Keeping Up, or Life of Kylie has kept me entertained. I do binge-watch a lot of other shows like The Handmaid's Tale. I'm always trying to find new shows.
What is your skin care routine?
What's the biggest misconception people have about you?
JW: I don't know what people think about us because I tend to not look at it!
KJ: Just, a lot. I feel like people have it all wrong sometimes.
JW: I think they have almost everything wrong.
KJ: Everything!
JW: Except for your love of cosmetics.
Kylie, how did you find Kim's $75,000 earring at the bottom of the ocean in Bora Bora back in 2011?
Catch Kylie and Jordyn on Life of Kylie every Sunday at 9 p.m. on E!. And to adopt an adorable pup like these, head to Vanderpump Dogs for more info!