Thousands of people have marched in London to protest against the government's austerity measures.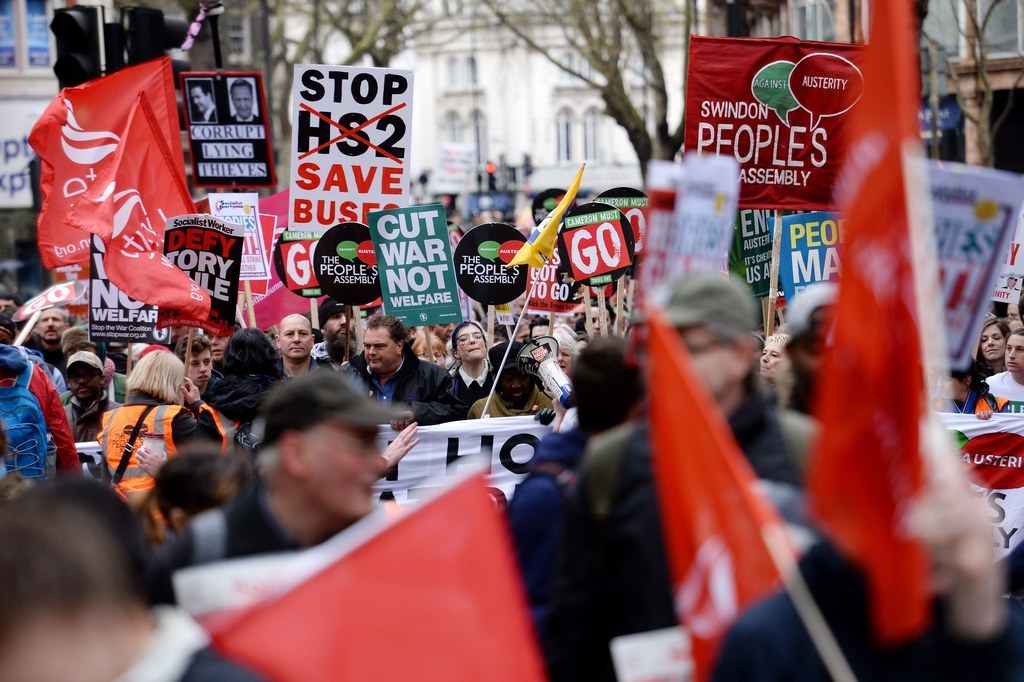 The Metropolitan police said they had made plans to manage crowds of around 100,000 people expected to attend the demonstration, which gathered near Euston station before marching to a rally in Trafalgar Square.
Organised by the People's Assembly Against Austerity, protesters had four demands of the government: fairer employment, healthcare, housing and education.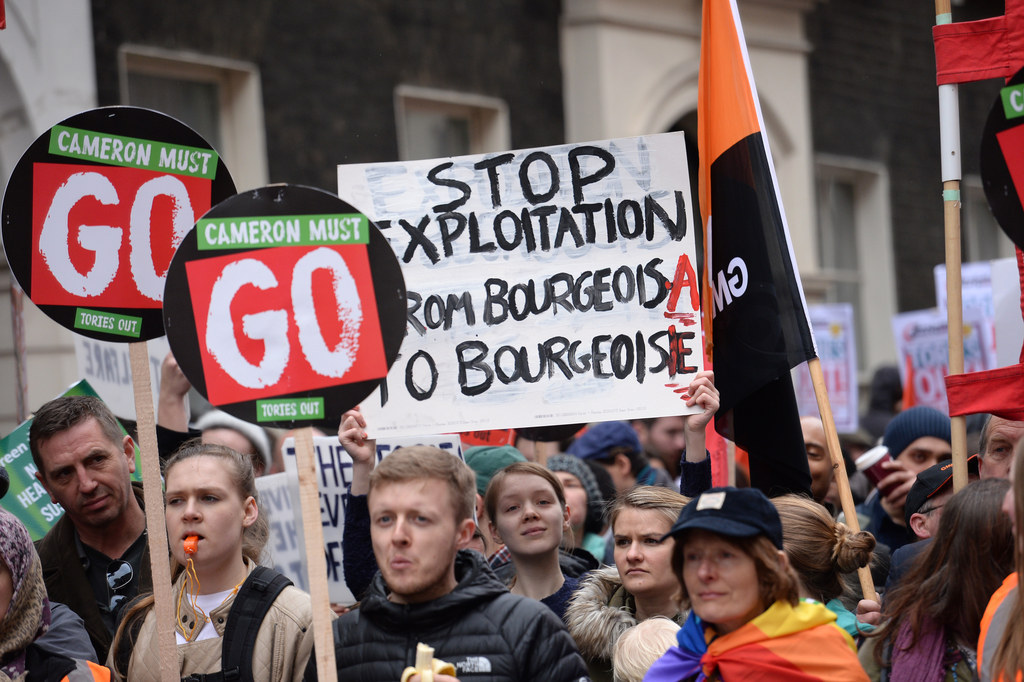 Speaking at the rally in Trafalgar Square, Labour's shadow chancellor John McDonnell promised that his party would end austerity if voted back into power.
"We will introduce a fair taxation system and we will make the rich and the corporations pay their way in society," he said.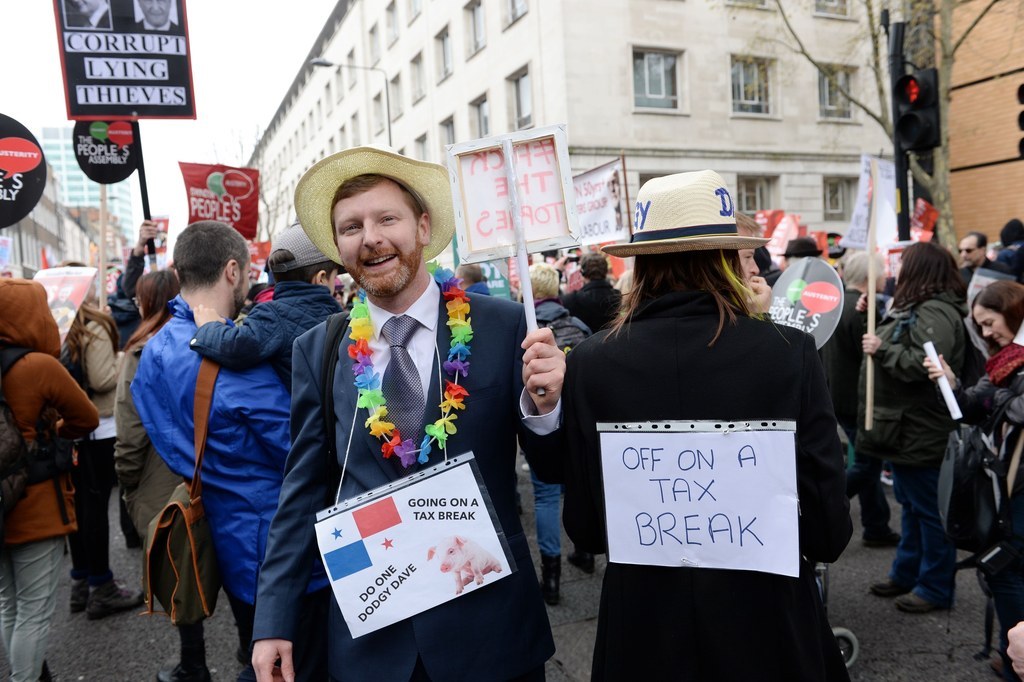 Referring to the Panama Papers in an interview with International Business Times ahead of the demonstration, People's Assembly national secretary Sam Fairbairn said: "When we launched the demonstration we had no idea what kind of spectacular failure the government would make on all four of those fronts in the last few weeks."
He believed that the current government offered "tax-havens for the super rich and austerity for the rest of us."
Following last week's calls from the public for Cameron to resign, he felt Saturday's anti-austerity march represented a "critical moment as people march in opposition to an out of touch government of the rich."
General secretary of the Unite trade union, Len McCluskey, singer and anti-austerity activist Charlotte Church and leader of the Green party Natalie Bennett were also expected to speak at the event.