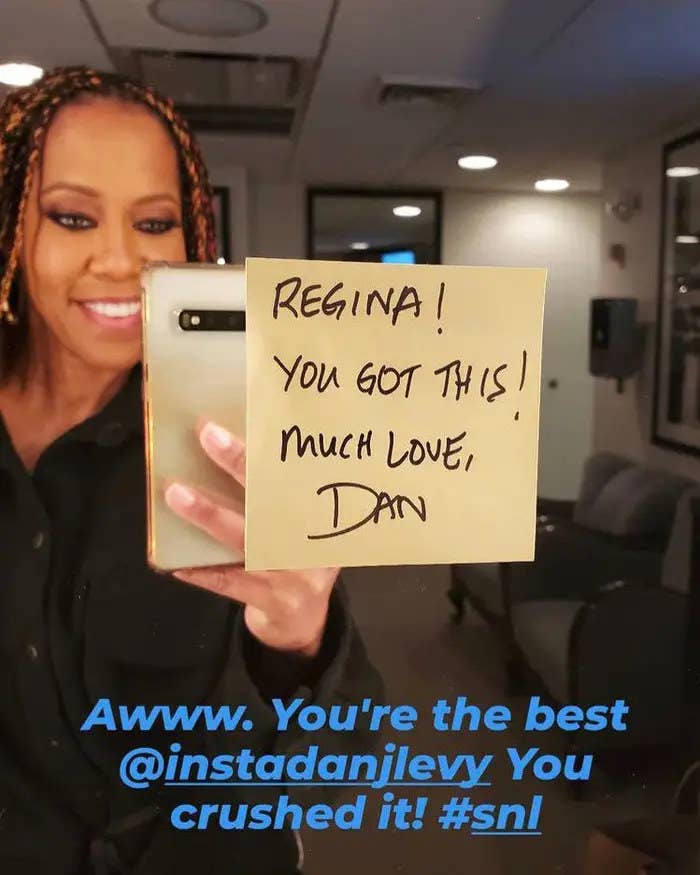 "I feel the need to clarify this," he said before explaining that he "kind of continued" what he already saw as an existing tradition.
Levy explained that he was inspired to leave King a note after seeing a note in the dressing room that Woody Harrelson had left for Phoebe Waller-Bridge last year.
"So I asked if I could leave a note for Regina because the process is such a strange experience," he said.
"[A] strange, wonderful, and intimidating experience that, like, a little note from the person that had just done it felt like such a sweet vote of confidence."
And the tradition has continued, with King leaving a note for Bridgerton star Regé-Jean Page...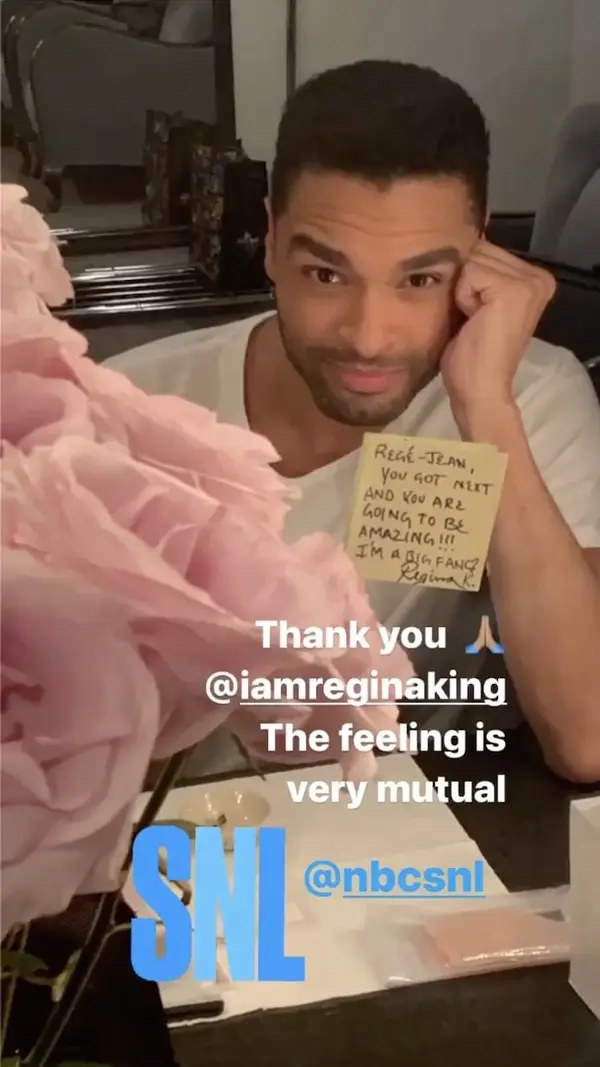 ...and Page leaving a note for Nick Jonas.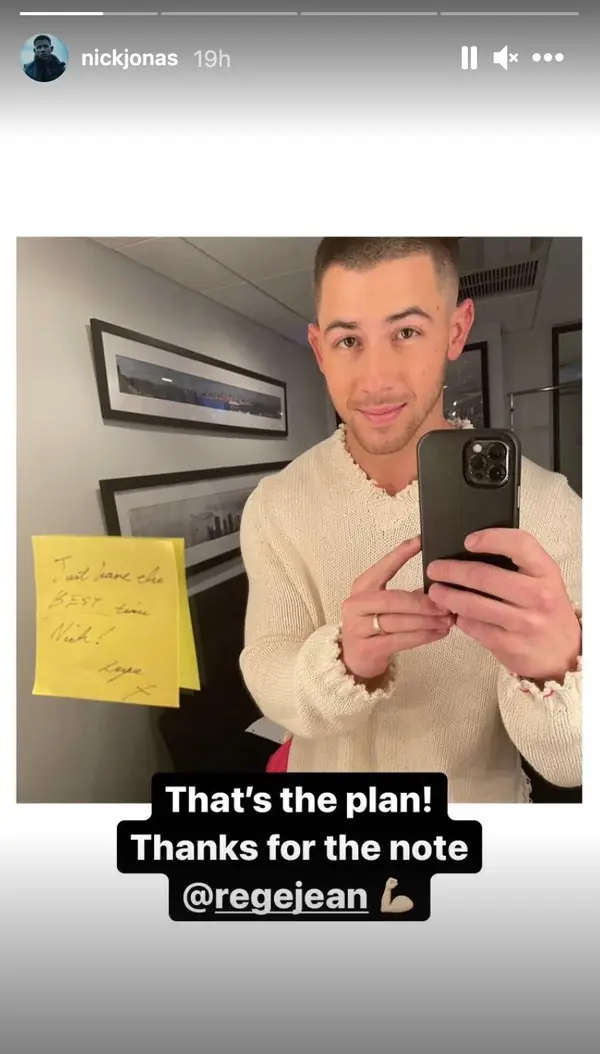 We'll see if future SNL hosts keep the trend going too.