Kind words go a long way — especially when you're about to host Saturday Night Live for the first time.
That's why, after Dan Levy hosted the show earlier this month, he decided to leave some words of encouragement for the next host...and he just may have started a new tradition.
Before leaving his dressing room, Dan sweetly left a handwritten note for Regina King, reminding her, "You got this!" before her big hosting gig.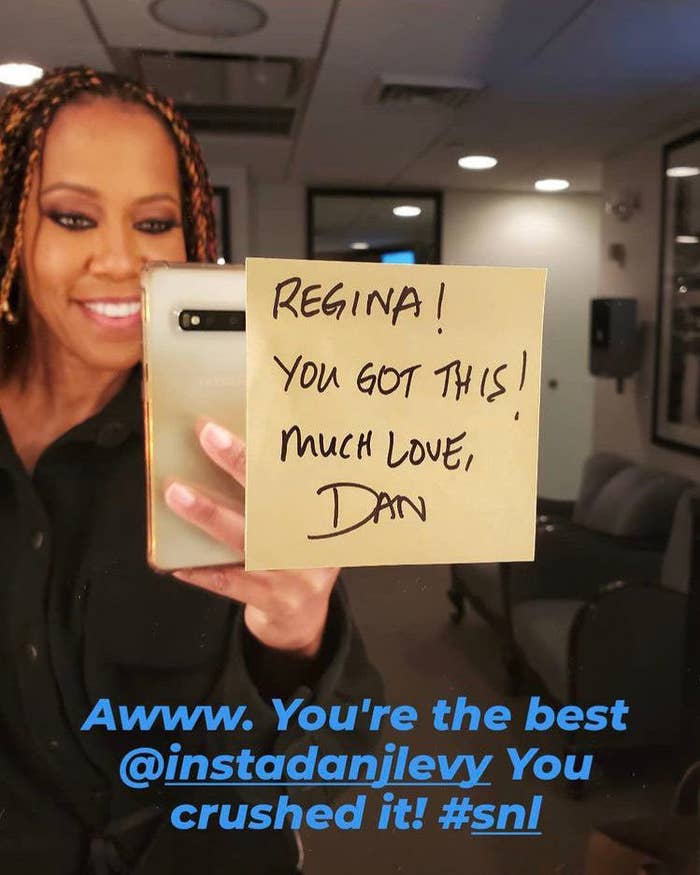 It seems that Dan's words of wisdom gave Regina a well-deserved confidence boost because she decided to return the favor and penned a note to the show's next host, Bridgerton star Regé-Jean Page.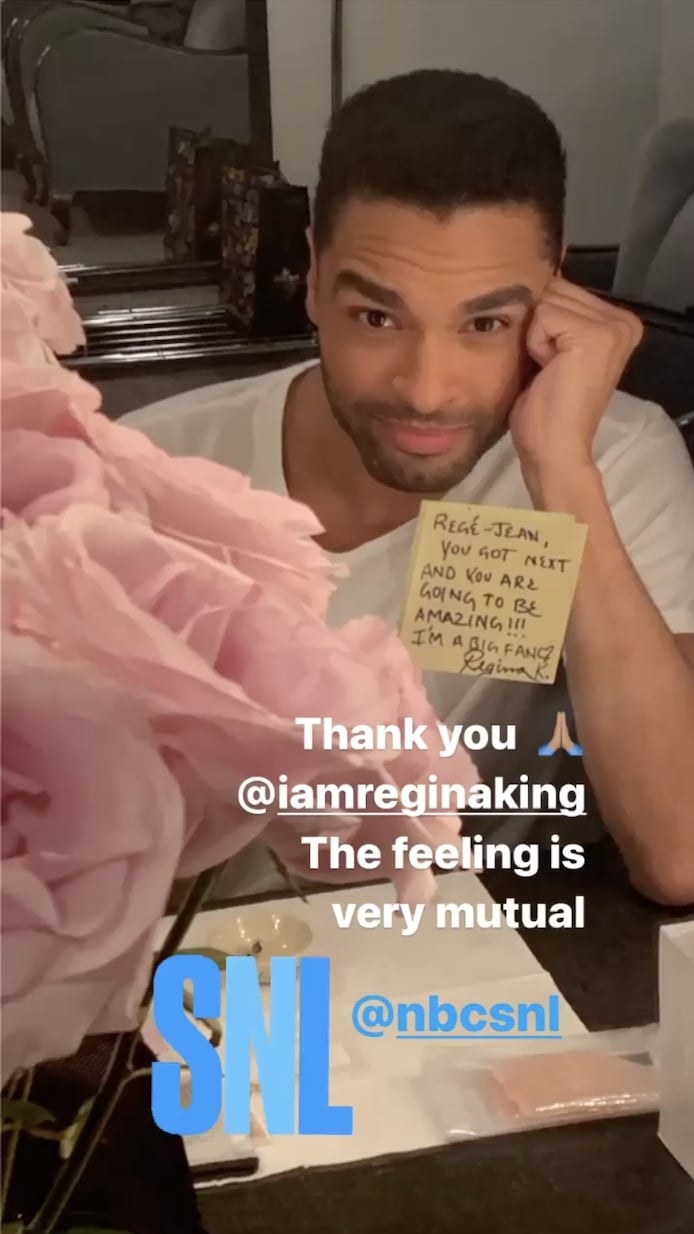 "The feeling is very mutual," Regé-Jean wrote back to Regina.
So basically it's just been one big love fest in Studio 8H this month, and I am so here for it!
But the most important question is: Did Regé-Jean leave a note for this week's host, Nick Jonas? We'll have to wait until Saturday night to see!