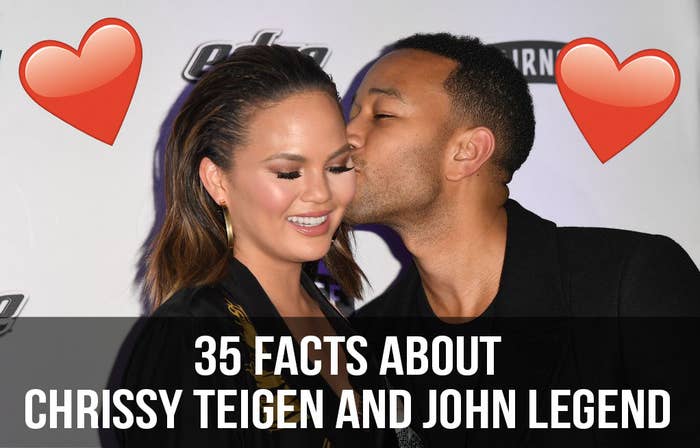 1. John Legend was born John Roger Stevens, not Legend, in Springfield, Ohio.
2. The name "Legend" originated during his college years at the University of Pennsylvania as a nickname, and it eventually became his surname.
3. That's why Chrissy and John's daughter Luna's last name is Stephens.
4. They got baby-name advice from former president Barack Obama.
5. Chrissy was discovered as a model when she was 18 and working at a little surf shop in Huntington Beach, California.
6. Chrissy was a model on Deal or No Deal before making it big-time.
7. John and Chrissy met in 2007 when she was cast as a model for his "Stereo" music video.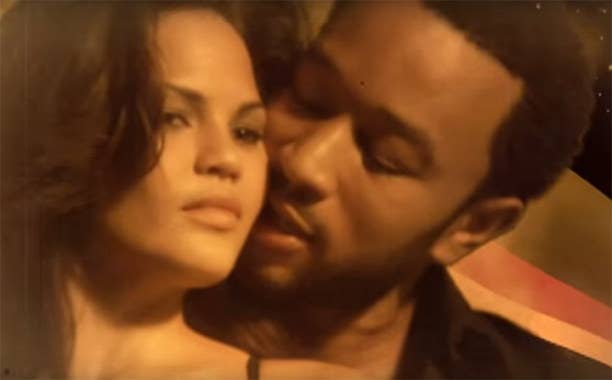 8. They hooked up the first time they hung out.
9. John said he started to fall in love with Chrissy because of how clever her texts were.
10. They were together for seven years before getting engaged.
11. Right before John proposed, Chrissy and John got into a huge fight because it was around Christmastime and John had only gotten her a cookbook and a Crock-Pot.
12. Chrissy was once fired from Forever 21.
13. At one point, Chrissy won one of Tila Tequila's modeling contests on Myspace.
14. Her friends call her Terry because she's always hanging out in terry cloth towels.
15. She also never washes her face before bed.
16. Chrissy revealed that the craziest spot she and John have had sex was under a blanket in first-class on a commercial airline.
17. They got married in Lake Como, Italy, because it was where they first fell in love. Chrissy said that when they first visited, she wished for him to be the man she married — and they ended up married in the same spot six years later.
18. They both live in Rihanna's former house, and Chrissy has admitted that she sometimes, maybe, perhaps has opened some of Rihanna's mail.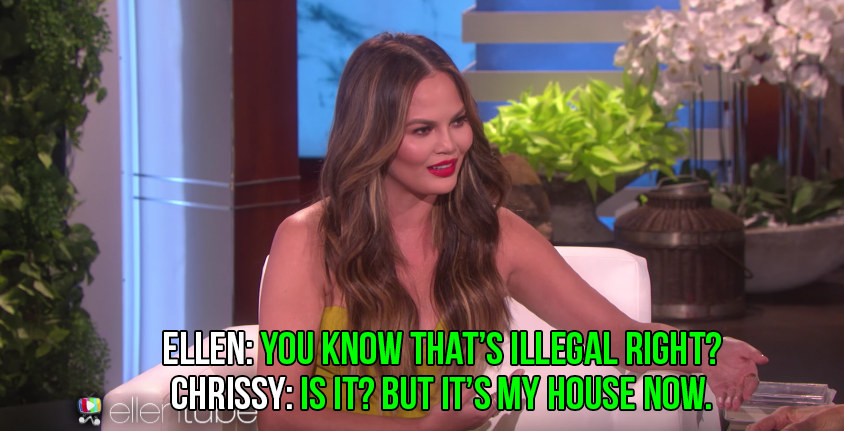 19. Chrissy's mom, Pepper, gave John and Chrissy a fertility necklace to wear when they were trying to conceive.
20. The best date Chrissy has been on was when John took her to Mexico, had a beautiful dinner on the beach, and then told her her eyebrows were too thin.
21. Chrissy has said that she doesn't have a sweet tooth. She would rather eat turkey than chocolate cake.
22. Chrissy cried immediately when she first heard "All of Me."
23. Also, people propose during John Legend concerts a lot, especially during the performance of "All of Me."
24. The director of "All of Me" is the same person who introduced the couple when they first started dating. They invited him to direct the video, which was shot in Italy, because it was a full-circle experience of the first time they met, the place they fell in love, and an upcoming wedding.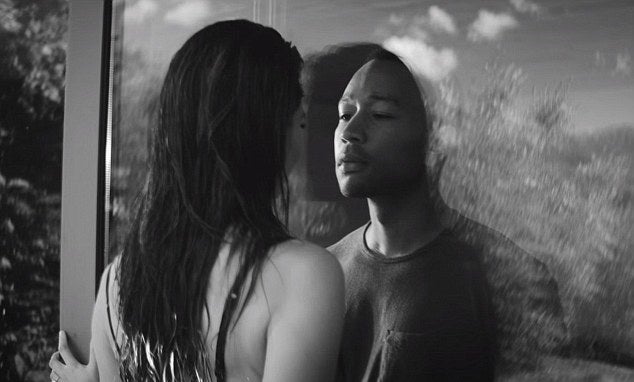 25. Neither Chrissy nor John know how to swim. However, now that Luna is around, they've vowed to learn.
26. Chrissy and John had trouble conceiving, prompting Chrissy to tell viewers of FabLife to stop asking women when they're going to reproduce. "It can be really hurtful. Stop asking me!"
27. Chrissy admits that growing up, she wasn't really into food. As she got older and traveled more, she became more and more engrossed in the art of cooking.
28. She also credits John with helping her realize her love for food of all kinds by opening her eyes to different cuisines, and she began trying to re-create them from there.
29. Chrissy has said that most of the time men approach her in public it's to get a picture for their wives or girlfriends.
30. They both chose Luna's gender and were surprised by people's reactions to making a choice.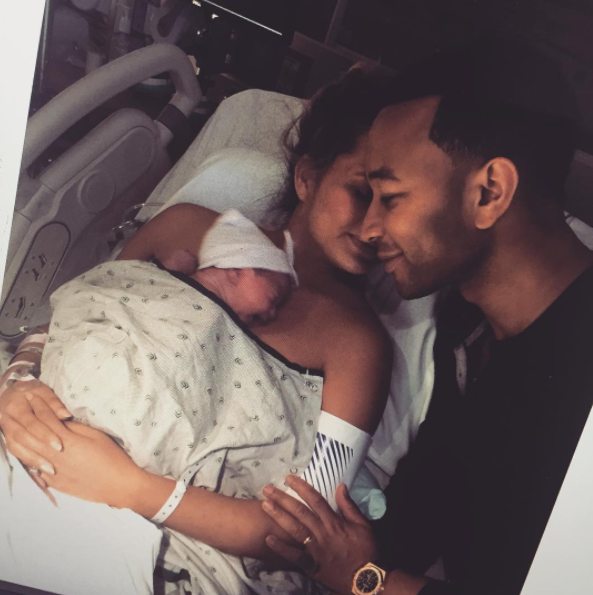 31. Chrissy and John didn't take any birthing classes because Chrissy has said that she didn't want to psych herself out.
32. She tried natural birth for an hour before having a C-section because she wanted to know what it was like.
33. She said that right before birth she was eating a rack of lamb, sucking on Popsicles, and watching Bravo.
34. Chrissy doesn't endorse things like "Flat Tummy Tea" on Instagram because her followers are smart and would call her out. She said, "Everyone knows I'm not fucking drinking Flat Tummy Tea. I get why people do it but my followers would go crazy on me."
35. She thought the name of her first book would be The Insecure Chef because she constantly worried that people wouldn't take her seriously as a food writer.