Morelli realised she was gay while writing for Orange Is The New Black, divorced her husband and wrote an essay about it. She now dates Samira Wiley, who plays Poussey Washington on the show.
In the interview (from 6:57), Morelli talks lesbian culture, Orange Is The New Black and why she decided to come out publicly.
"When I finally realised and had gotten through the hardship of it and was publicly out to my friends and family... I went to the GLAAD Awards and there was this very inspirational speech about living visibly," she said.
"I just felt like it wasn't enough to just be out to my family and friends. I felt like with the show I had a platform from which I could speak really publicly about it. And part of what made my experience so terrible is that I didn't know anybody else with that experience."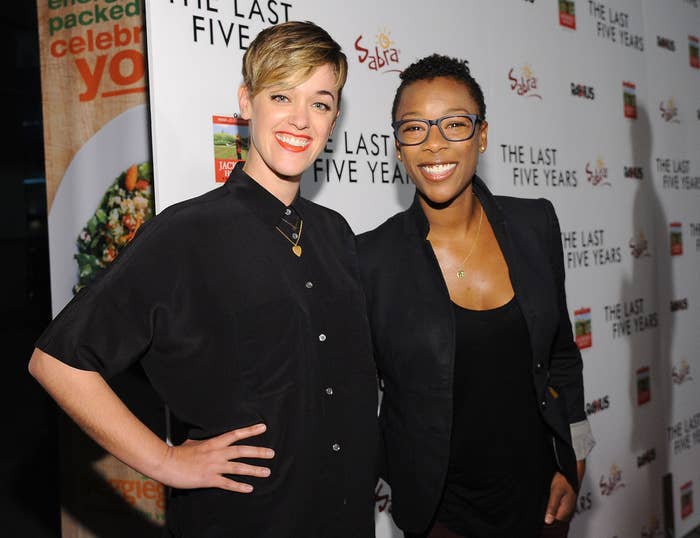 Morelli also dropped some entirely predictable but nonetheless exciting news for Season 3, which premieres on June 12.
When Feldman asked what lesbians can look forward to in the upcoming season of OITNB – and, in particular, whether Ruby Rose's character Stella is going to get down and dirty with the other inmates – Morelli's response was perfect.
"She definitely has sex [with] other people. Oh, now I'm going to get fired," she said.
"No, of course she's having sex. She's Ruby Rose! You don't hire Ruby Rose and not have her have sex! That's CRAZY."
Morelli also said she came up with the name "Poussey"... before she came out.
Feldman: "[Poussey is] definitely the greatest name of any lesbian character in the history of television".
Morelli: "Do you want to know a fun fact? I named her! Before I knew I was gay!"
Can June 12 just be here already?