🚨 There are MASSIVE spoilers ahead for the final season of Dead to Me! 🚨
Dead to Me officially came to an end recently after three perfect seasons on Netflix, as we bid farewell to Jen (Christina Applegate) and Judy (Linda Cardellini).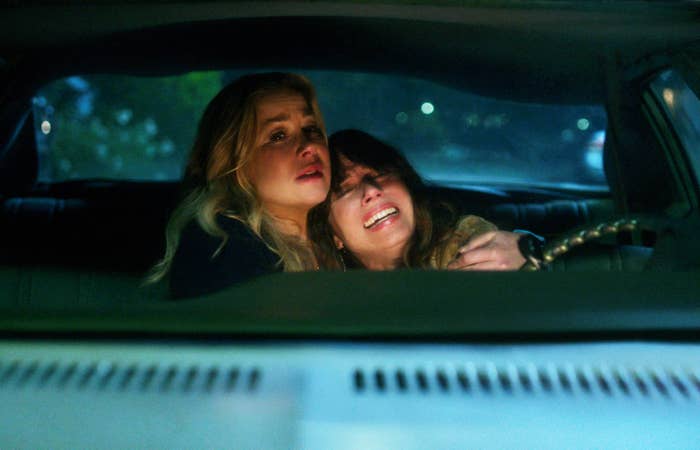 Over the course of its run, Dead to Me did a masterful job of portraying a beautiful story about grief, loss, friendship, and forgiveness, with Jen and Judy's undeniable bond being at the heart of the series, especially during the final season.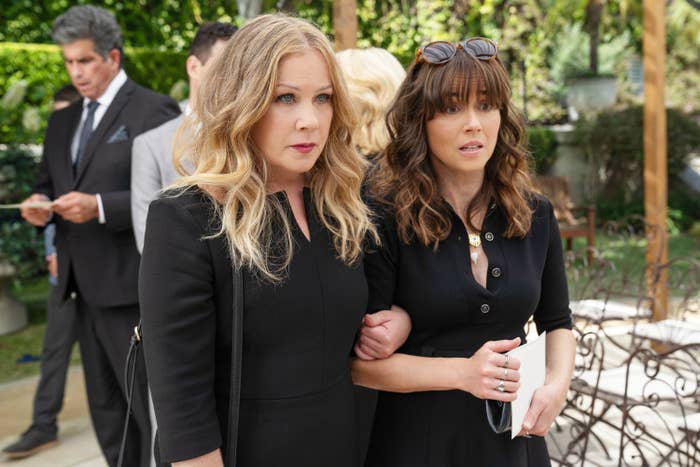 The final season of the show is special in a lot of ways. Notably, Christina completed the season after her multiple sclerosis diagnosis in 2021, something she called one of the hardest things she's ever done.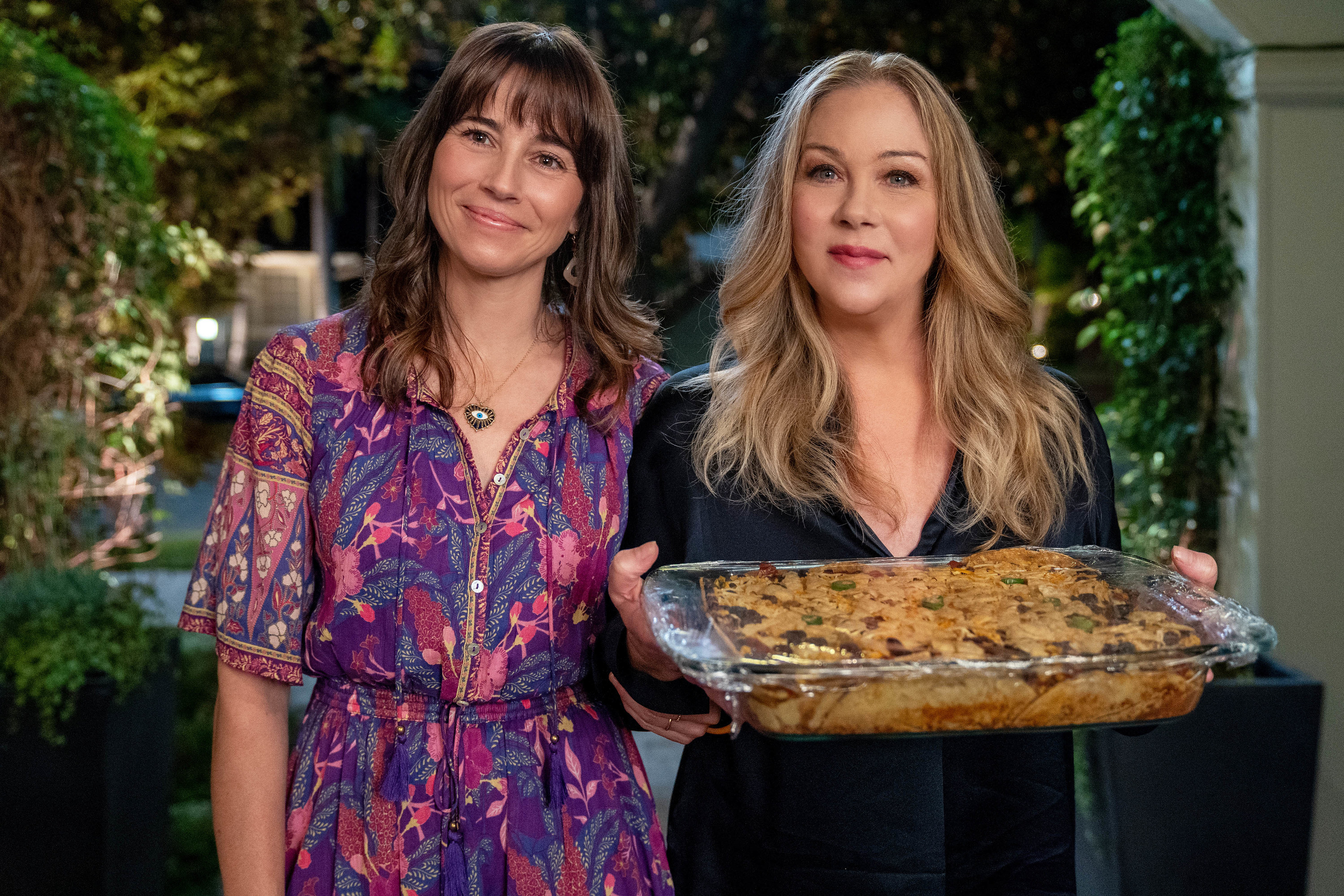 Whether you knew about what was happening behind the scenes or not while watching Season 3, it's hard not to notice that Jen and Judy's relationship during these last 10 episodes was so important. That friendship came across so realistically on screen thanks to the real friendship between Christina and Linda, which didn't even exist before the start of the show.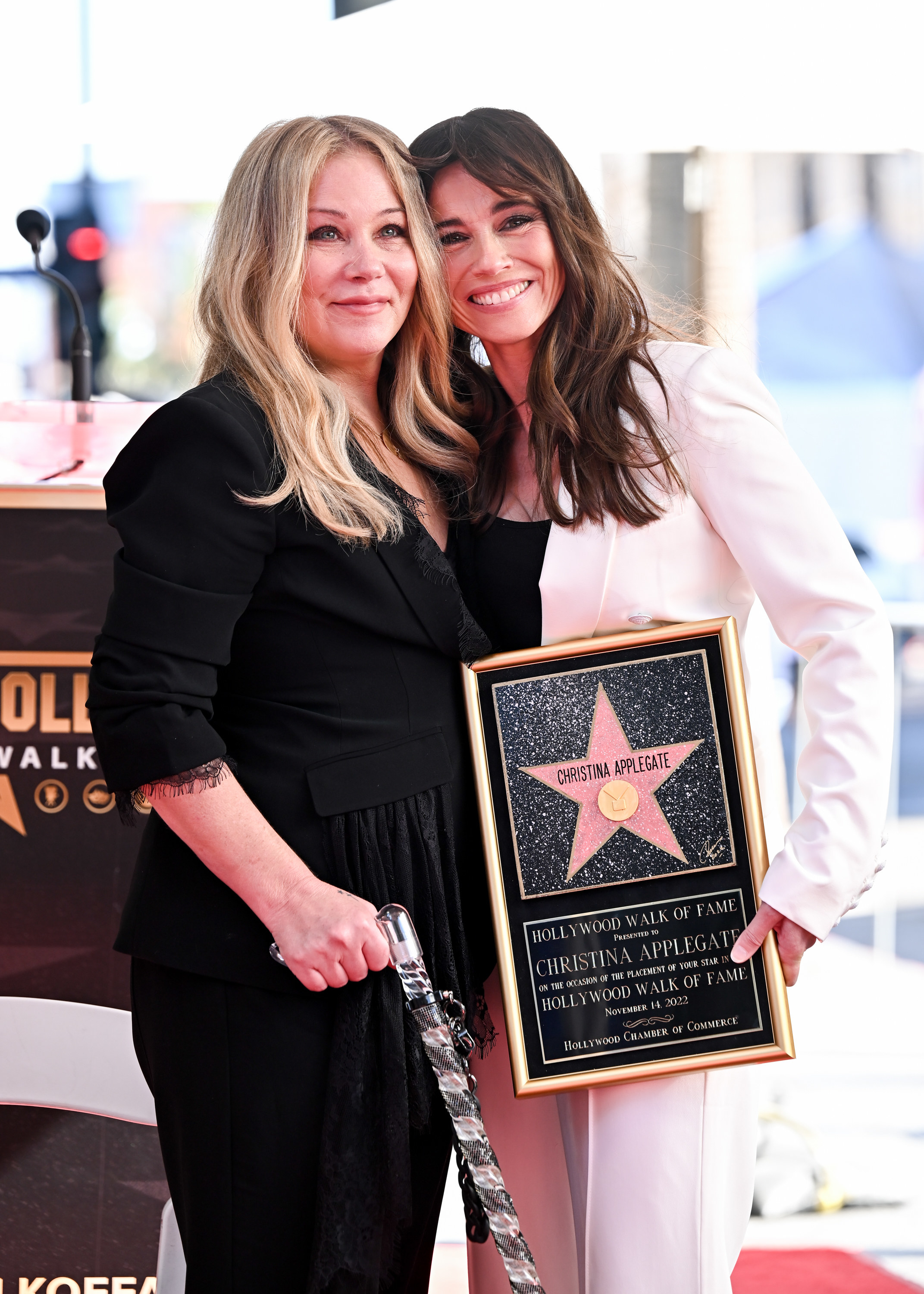 "We did not know each other at all. We'd never met," Linda told BuzzFeed during a recent interview while looking back at the start of Dead to Me. "You never know what it's like to work with anybody the first time you go to work. You don't know how people work — if they're loose, if they're very stringent. There's all these things that you have to consider. We just worked, and it was so easy. It was SO easy from the beginning."
Creator Liz Feldman also saw the spark between her two leads instantly. She recalled to BuzzFeed in a recent interview, "I was there the first time they met. We all had lunch. It was one of those moments where you just cross your fingers and you're like, 'Please, god, let this go well. There's no going back.'"
She continued, saying, "Within a matter of, I would say, four minutes. They were just leaning across the table and connecting. I was just watching two people fall in friendship. I'm really lucky that it happened that way."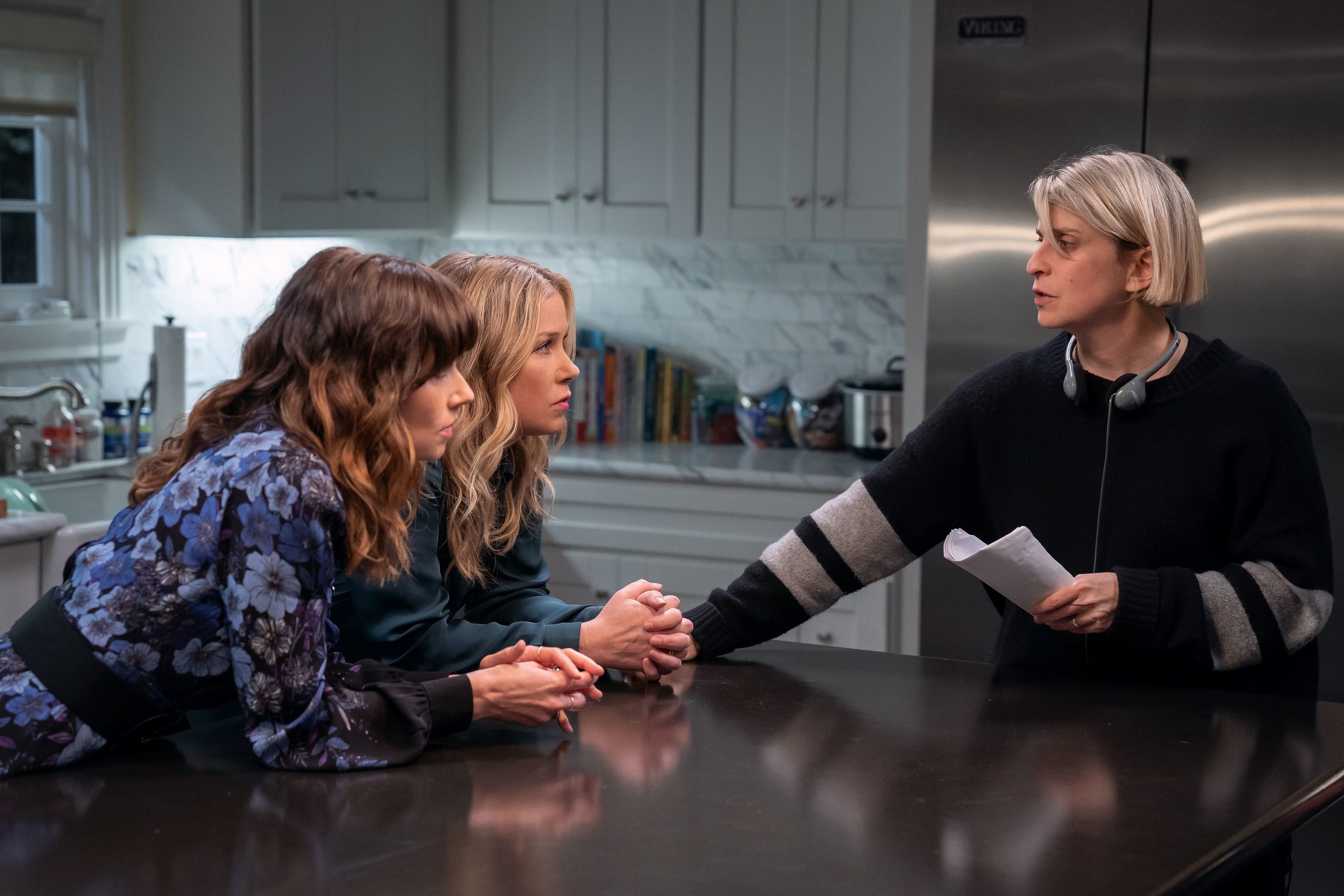 The instant spark between Christina and Linda helped shape the tone of Dead to Me while filming Season 1, and it really helped give Jen and Judy a very authentic friendship.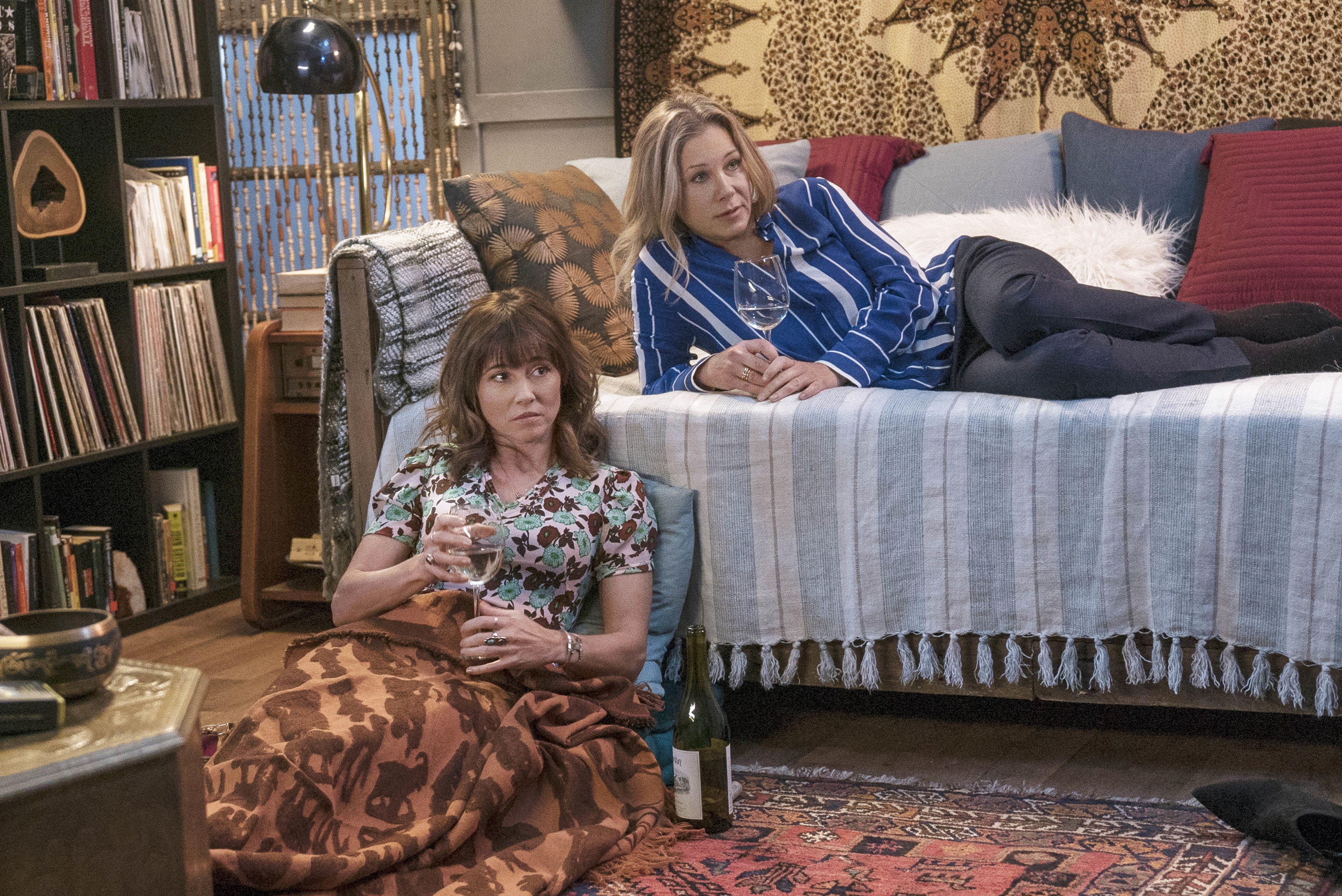 "I remember in the first season, we did this scene — I can't even remember what scene it was — but we were just laughing," Linda said. "It got to such a strange place, where it was funny but also very tragic. We're laughing and we're crying, and Liz Feldman just goes, 'That's the tone!'"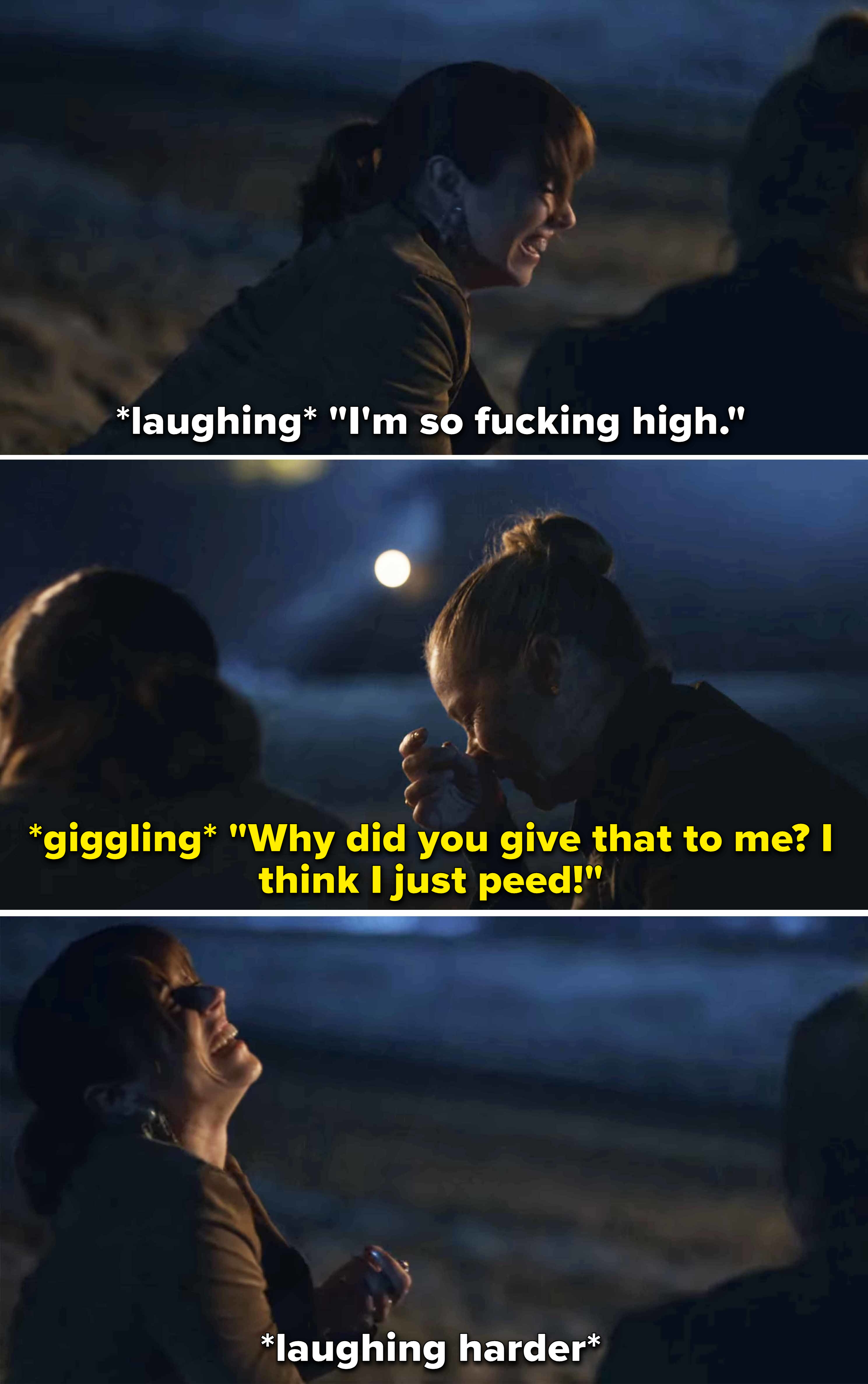 "When you're starting a show, you're finding things along the way because from the page to the screen, there's a whole lot that happens," Linda continued. "So once we understood that tone, which came pretty naturally to us, it all sort of just happened, and the writing is so good. That just continued to grow for us. We just love being on and off screen together. It is really nice."
Christina and Linda's real friendship allowed for Liz and the writers to create moments in the scripts where the duo could improvise, and according to Liz, some of her favorite scenes in Dead to Me were born out of Christina and Linda just riffing with each other while filming.
Liz recalled a moment during the early days of filming Season 1 that made her realize Christina and Linda's natural chemistry and comedic timing with each other was something they needed to lean into.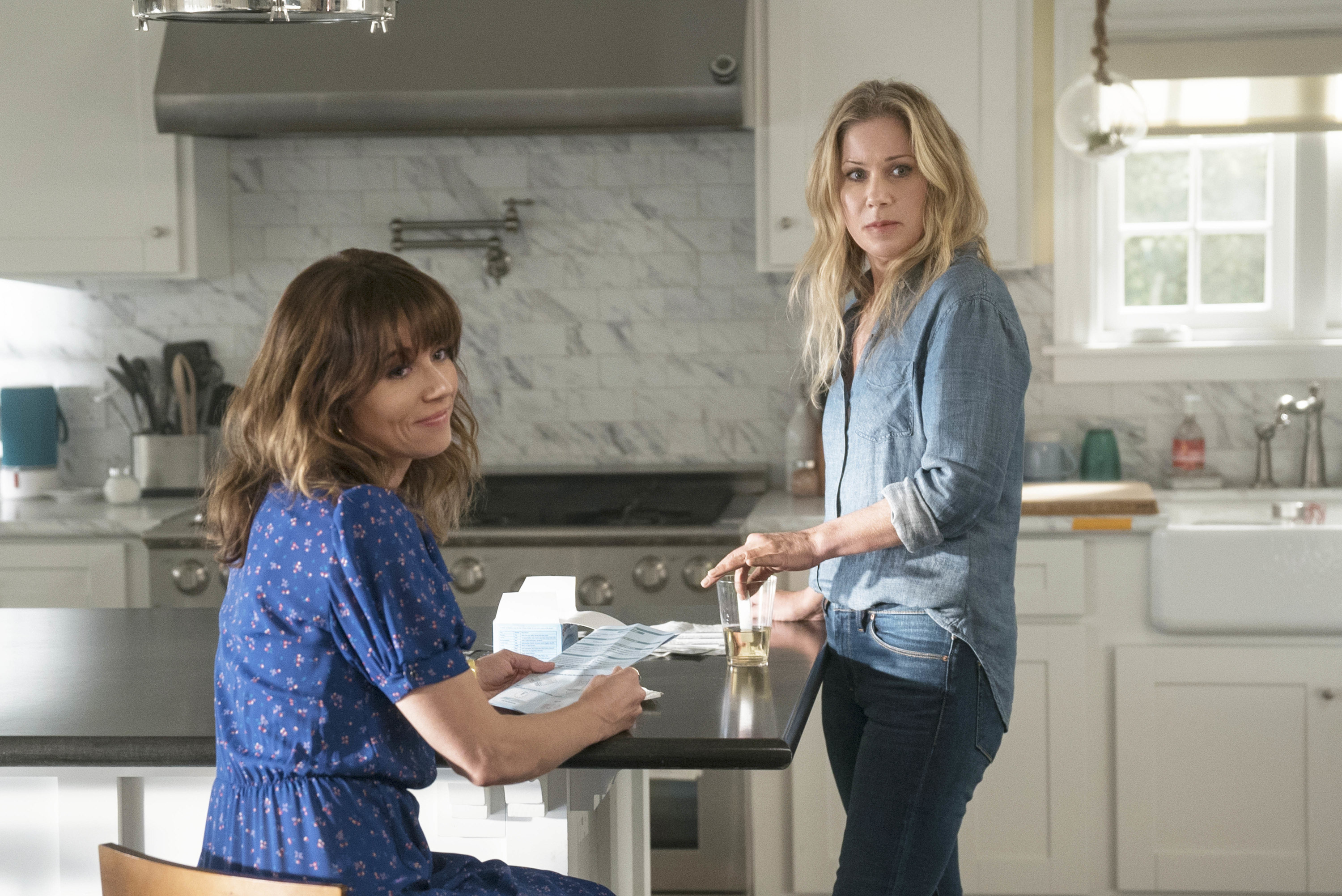 "I feel like in one take they didn't quite get a line right, but then they ended up starting to talk about [Steve's] penis," Liz said. "It was so funny and not something I would ever have written, you know? It was just so funny that I said, 'Okay, take the scene up to that point. Do it as it is on the page, but then just start talking about his penis.'"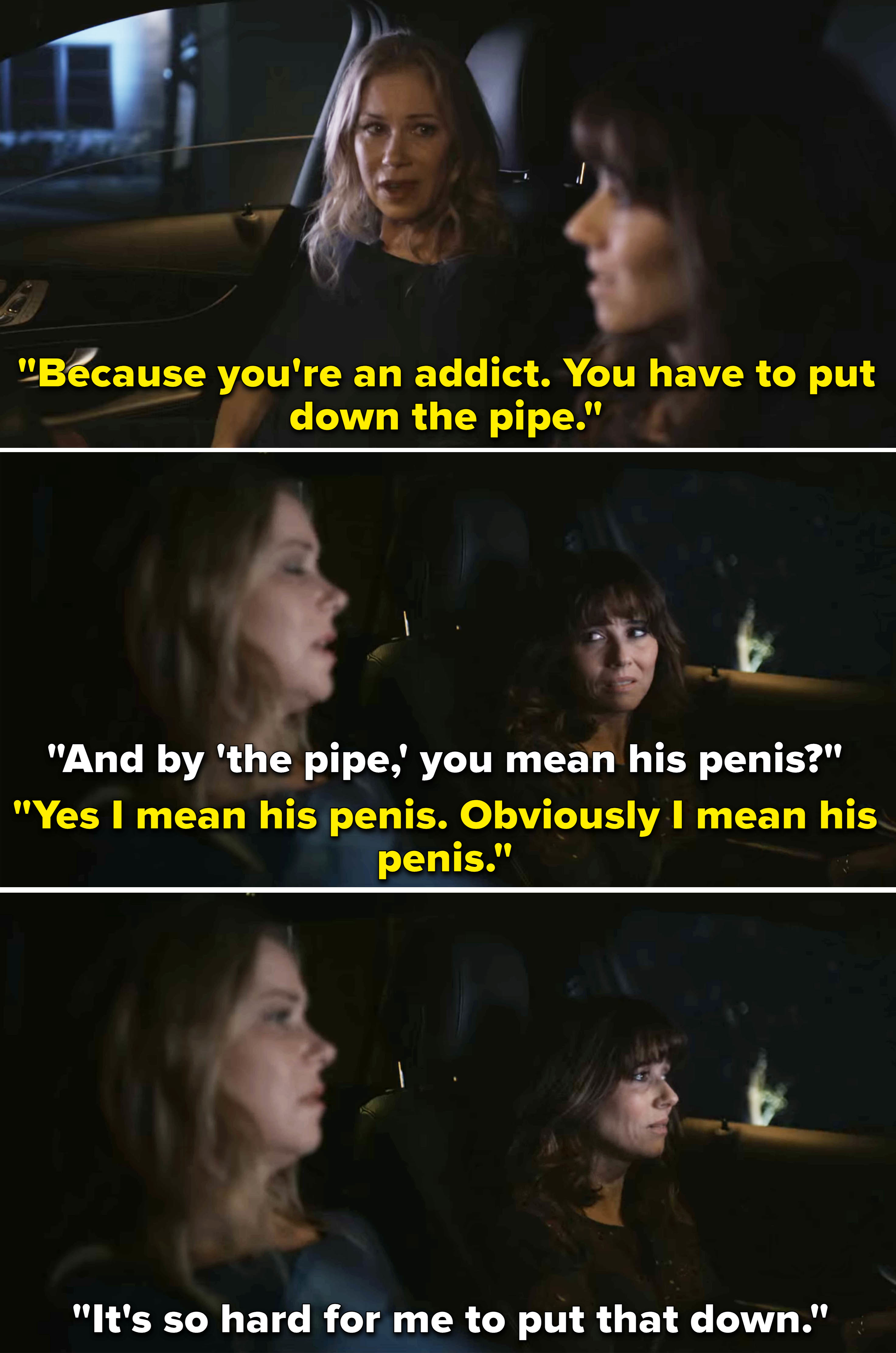 Liz continued, saying, "They just riffed on his penis and it was so funny because it felt so real. It felt like two friends. I feel like that was the first time that it really landed. I was like, Okay, that's something that we should do. We should make time for them to go off script and bring their own magic to it."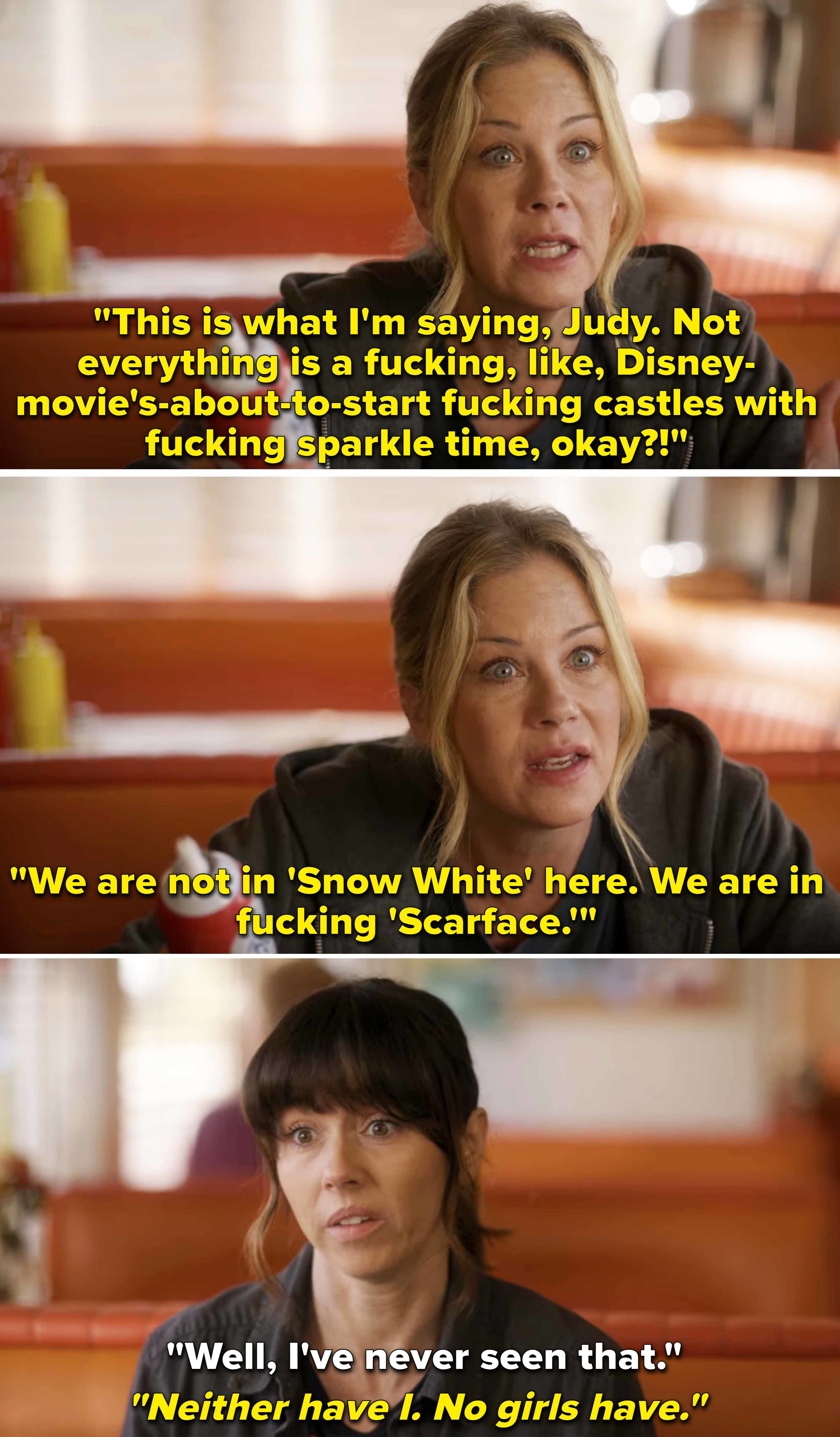 While all three seasons of Dead to Me focus on Jen and Judy's relationship, the final season is when it's really placed front and center, especially after Judy's terminal cancer diagnosis.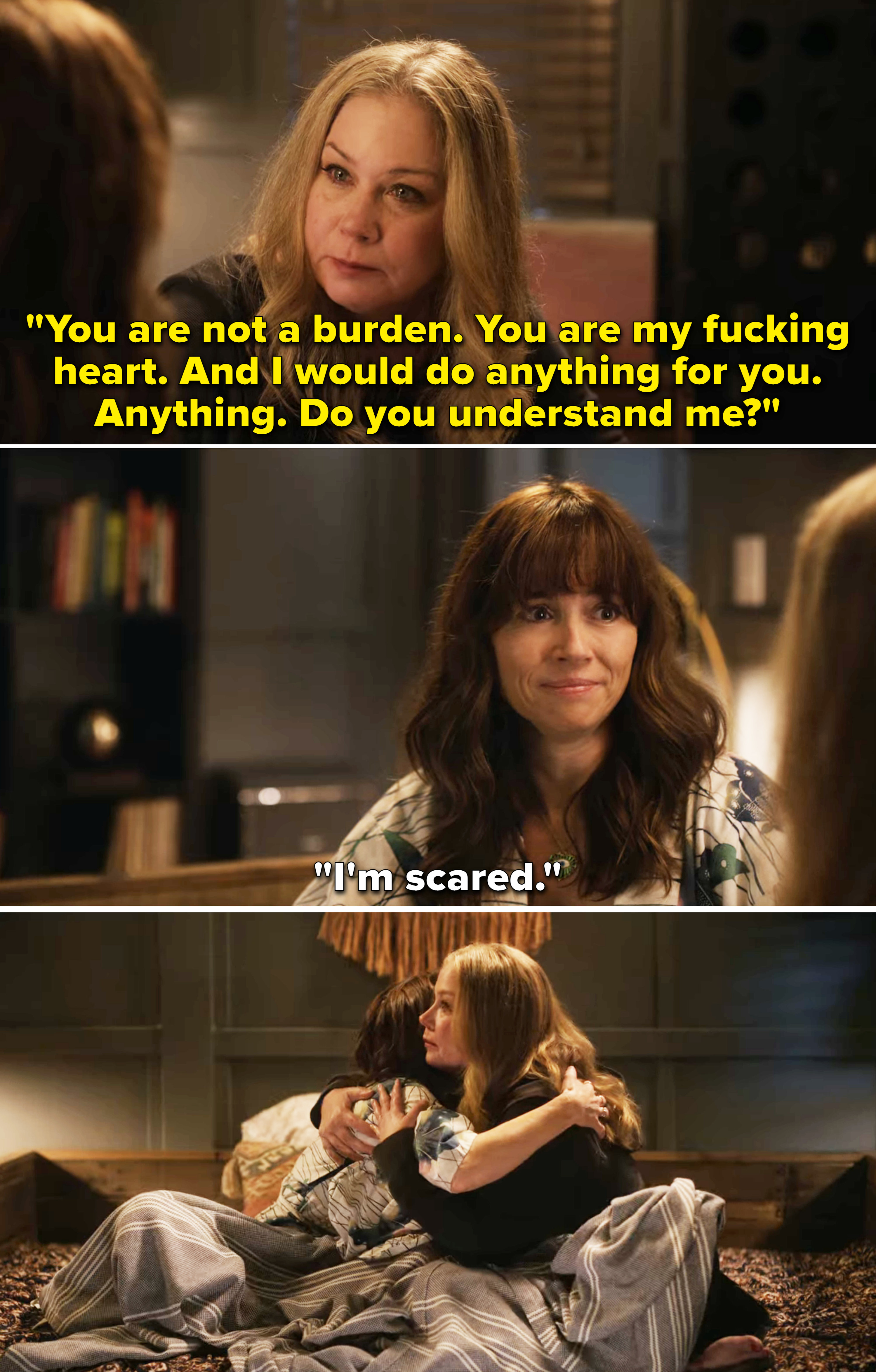 "I think what happens to Judy really shines a light on how special her friendship with Jen is. I do think the whole show is about their friendship, which is such an unlikely friendship, but it's also so familiar to those of us who have a good girlfriend," Linda said.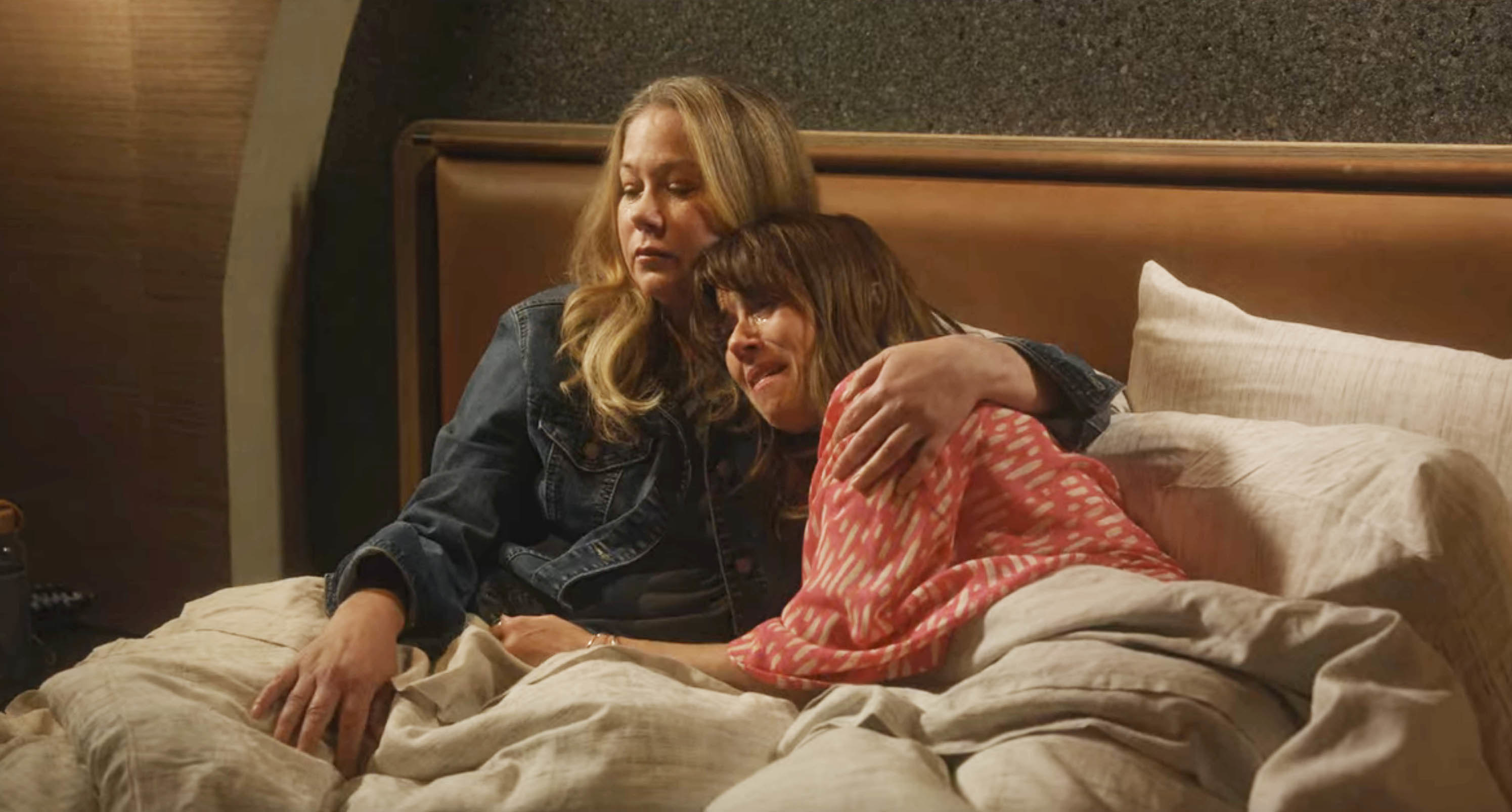 "I'm so lucky to be able to play that with Christina because we are truly friends. Working with her has been magical for me. It's just been so, so many things. I feel so grateful for that."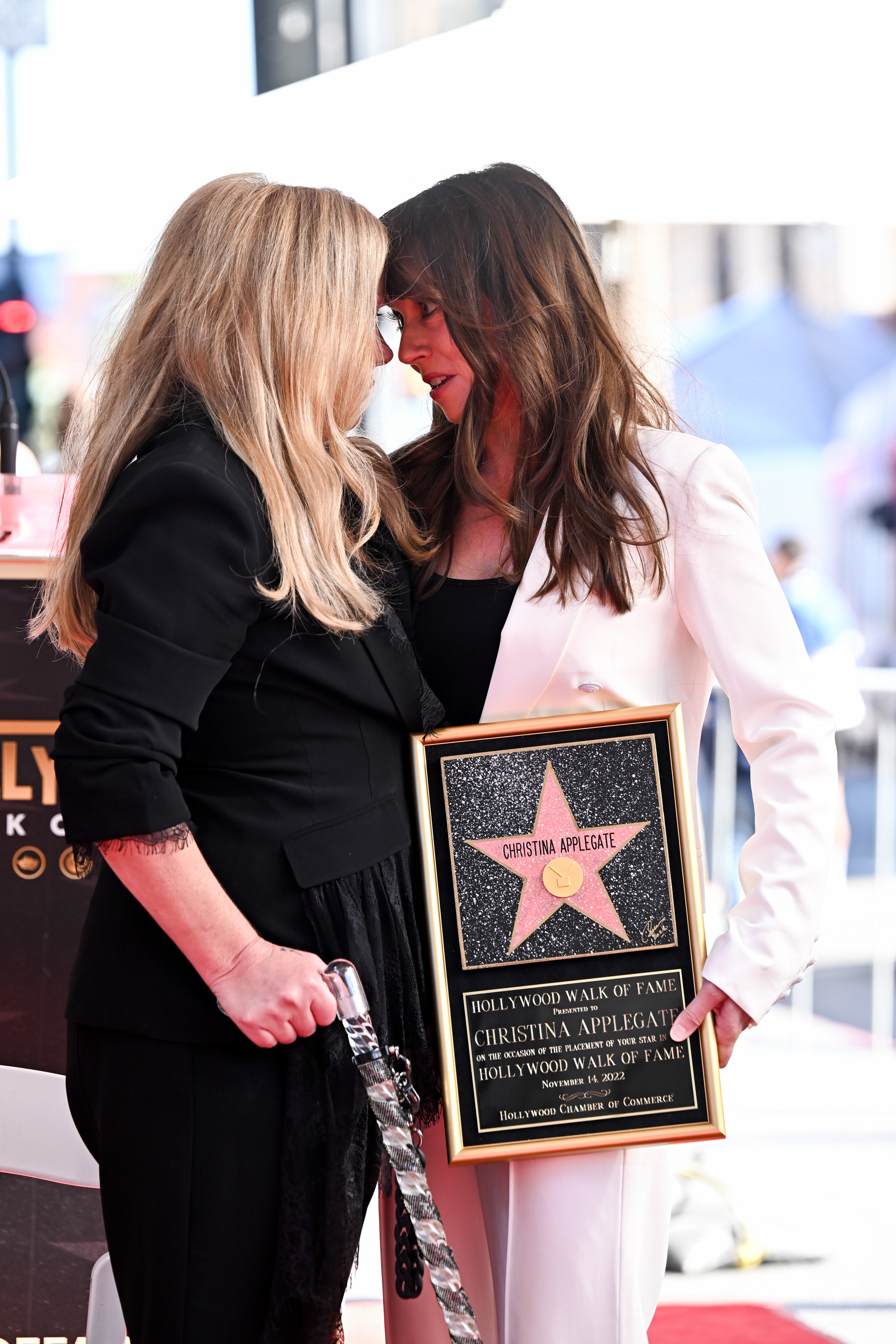 She continued, saying, "The friendship that Jen and Judy have is also — it's not the same, of course; we're not going around murdering anybody — deep. I was lucky enough to have that with Christina as well."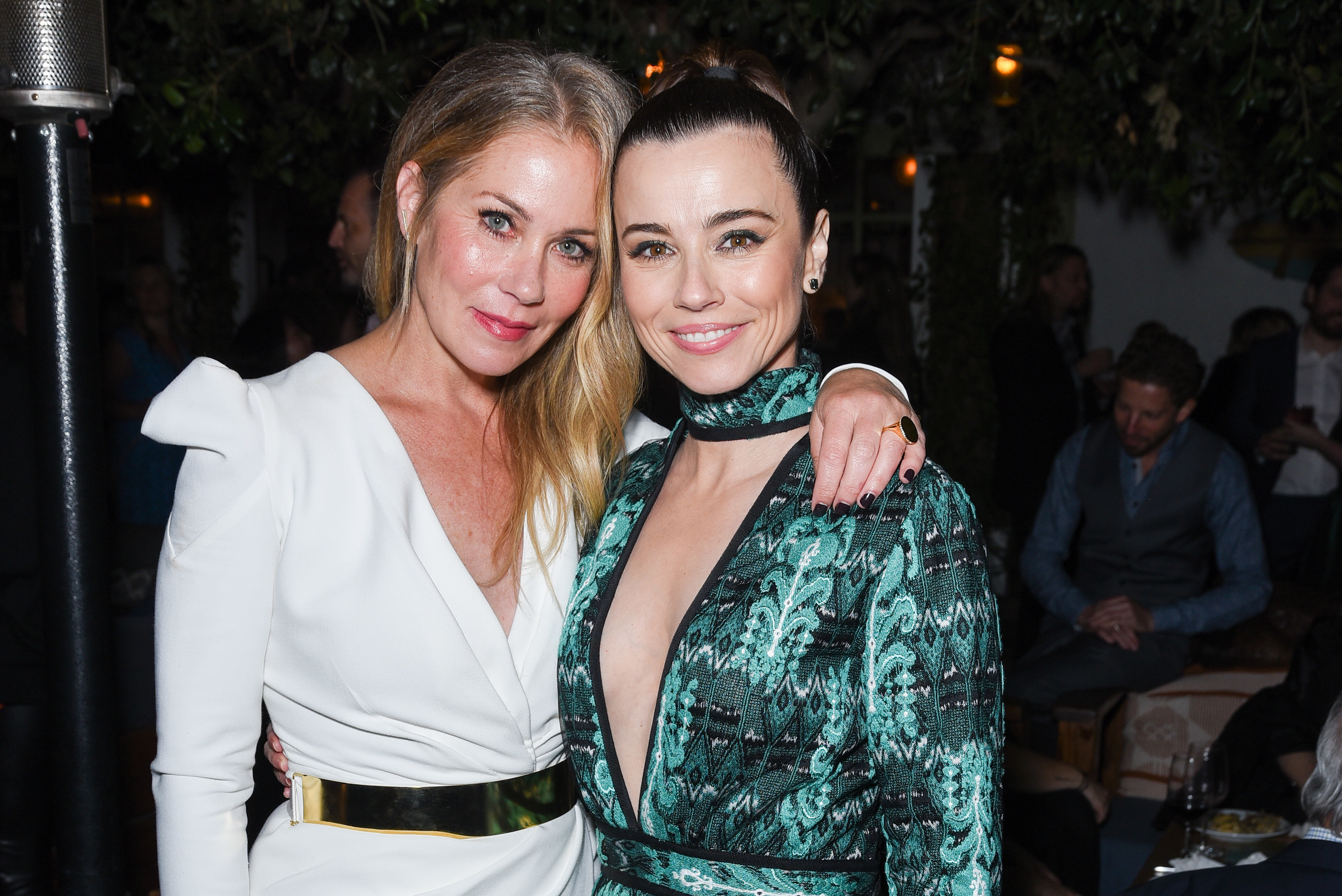 The Dead to Me series finale has a lot of emotional moments, but none of them make me cry harder than Jen and Judy's "goodbye without saying goodbye," especially since you can tell as a viewer that it's really just Linda and Christina sharing how much they mean to each other off screen as well.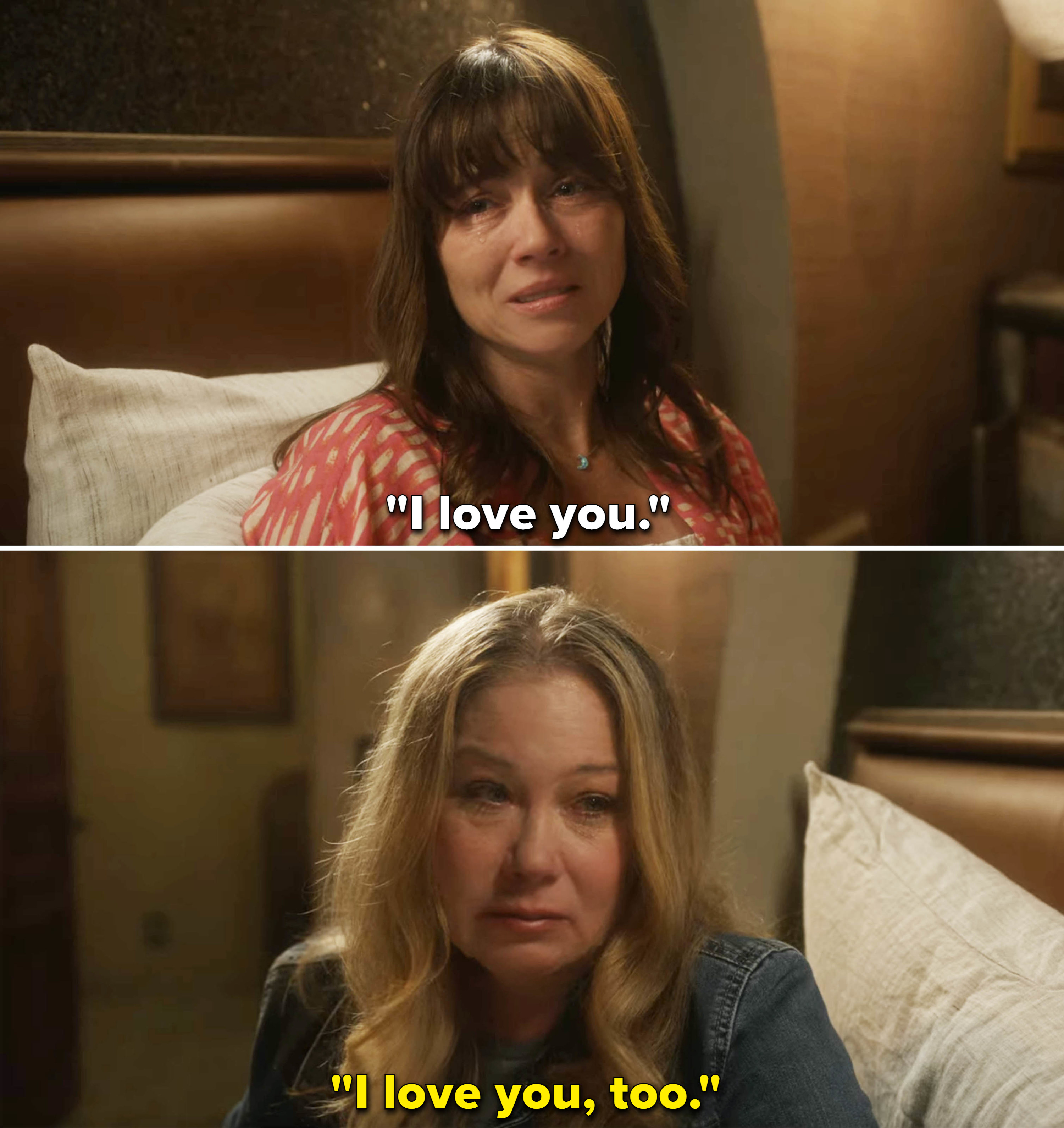 "There was one script where I said something like, 'I know I've had the best time,' and we could not even get through that in the Zoom read-through," Linda said. "We could not get through it. It's true, I've had the best time."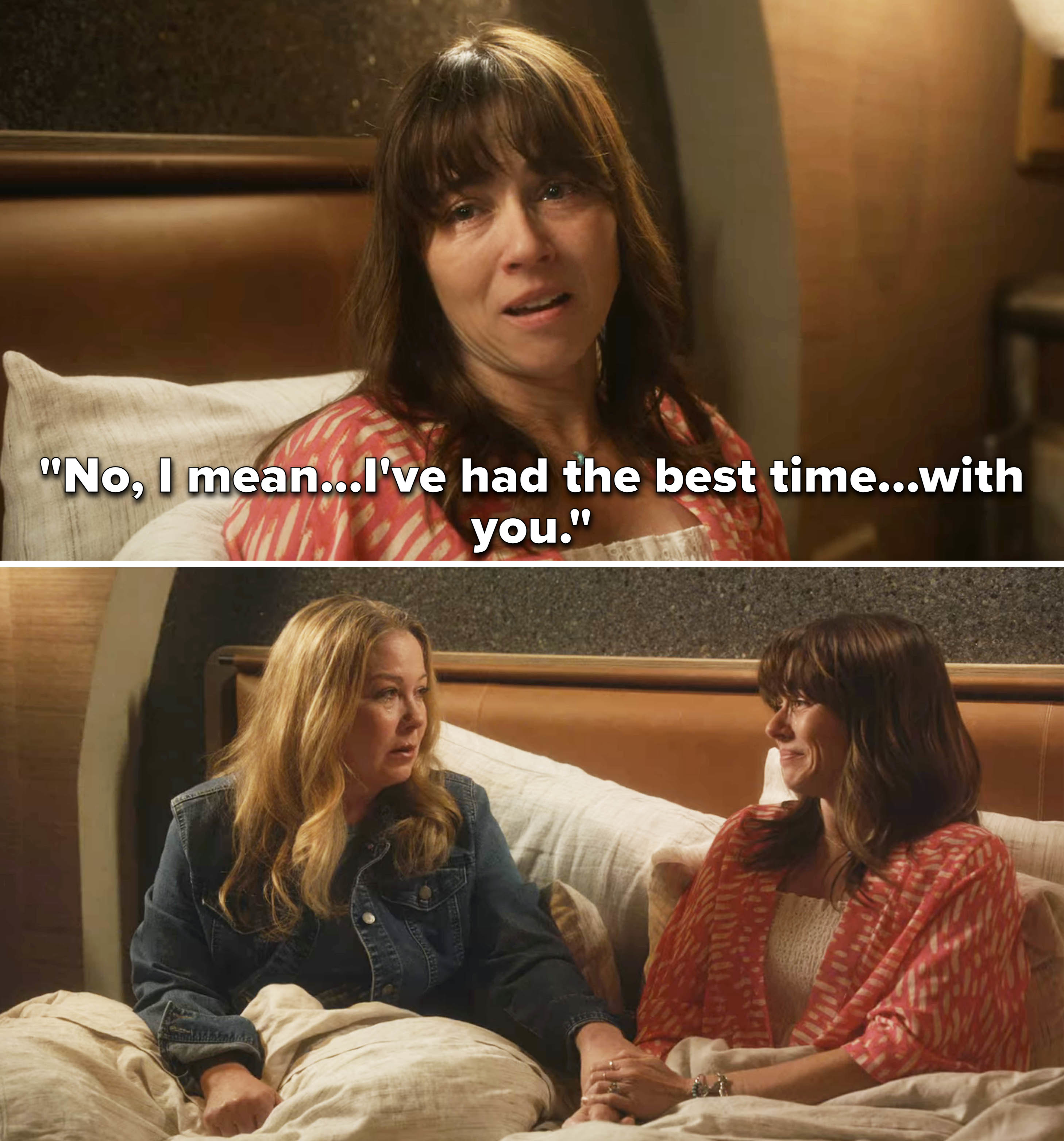 There's a lot of TV shows out there, but for me, Dead to Me will always be one of the most special for a number of reasons, with the biggest being watching Christina and Linda's amazing friendship take center stage. They're the definition of platonic soulmates.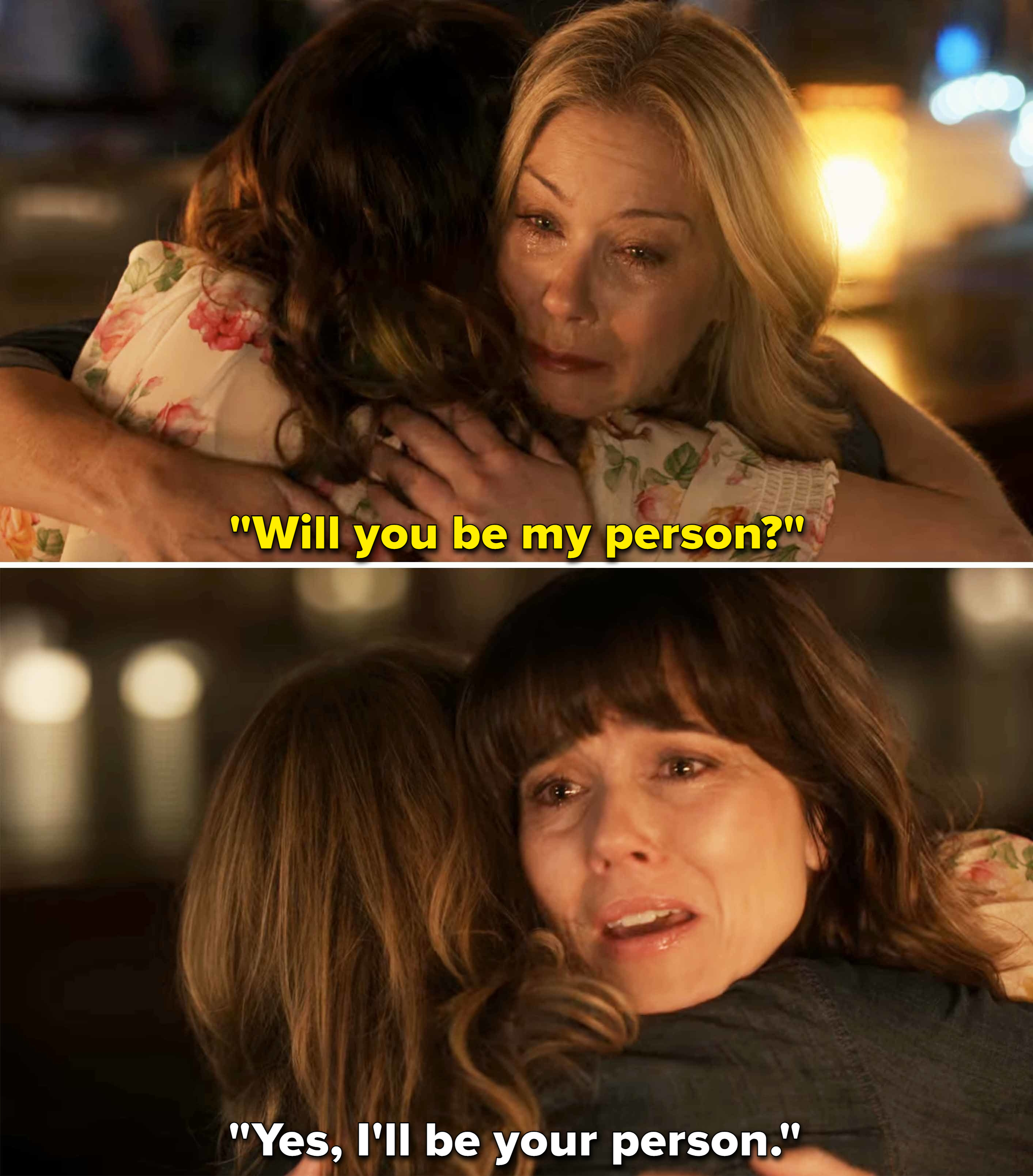 What did you think of the final season of Dead to Me? Tell us in the comments below!