We Asked Gay Couples What They Think About The Latest Political Meltdown Over Marriage Equality
"My brain is about to explode with the amount of time and energy we are all putting into this."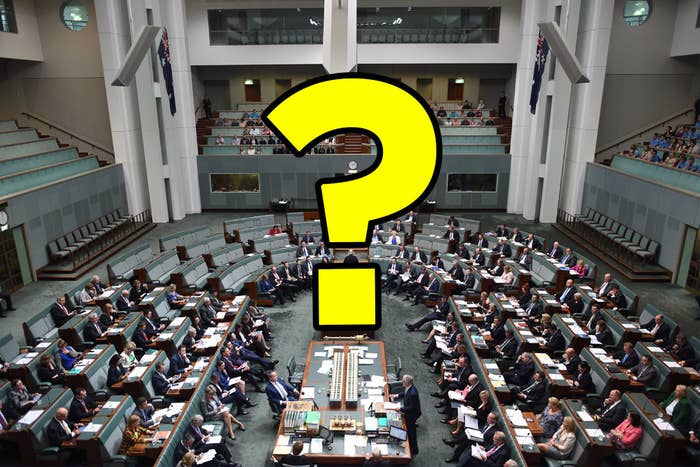 Not for the first time, Australian politics is abuzz with speculation about same-sex marriage.

The government is rocketing towards a dramatic showdown on the vexed issue, with Liberal moderates well down the path of a last-ditch push to drop the plebiscite...which, if unsuccessful, could culminate in a handful of MPs defying their party to cross the floor and force a vote on same-sex marriage.

BuzzFeed News understands wheels are turning for a private members' bill, penned by government backbenchers, which could be presented to the Coalition party room as early as next week.
Meanwhile, conservatives are pushing Plebiscite 2.0 – a noncompulsory postal version of the exact same policy roundly rejected by the Senate in November last year.
Alternatively, the government could reheat the original plebiscite and try to sway some minds in the Senate to get it through. Or all of this could all come to nothing.
We asked two couples integral to Australia's same-sex marriage debate – who have been watching wheels turn for 15 years as they raise their kids and live their lives – what they think of the current Coalition brouhaha.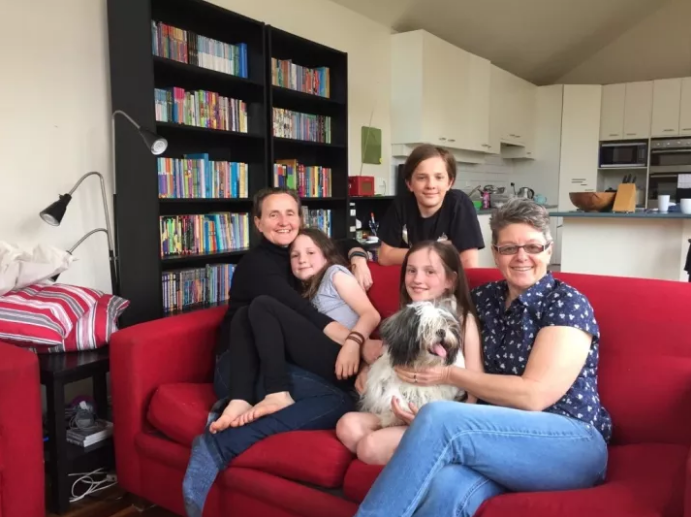 In 2004, two Melbourne couples – Jacqui Tomlins and Sarah Nichols, and Jason and Adrian Tuazon-McCheyne – sought to have their Canadian marriages recognised in Australia.

Their application to the Victorian Family Court provoked a response from then prime minister John Howard, who amended the Marriage Act to explicitly ban same-sex marriage.
On August 16, it will have been 13 years since the Coalition and Labor voted to insert the words "between a man and a woman" into the legislation – and Tomlins is still waiting for her marriage to be recognised.
She told BuzzFeed News that despite the current fuss, in her experience, "It's not over 'til the fat lady sings.

"My sense was that there had to be some kind of crisis before the election. It is a topic that just won't go away.
"On the one hand I'm excited at this progression, but I'm still cautious about where this might go. [The suggestion] there'll be marriage equality in a week's time? I find that hard to get my head around."
Jason Tuazon-McCheyne is similarly sceptical: "I hope so, but I wouldn't bet on it."
He said watching the government's political manoeuvring over this issue is "like following Donald Trump".
"It's extraordinary to watch, it's like watching a pantomime or something," he said.

"Watching this cycle, it's depressing but I'm hardened to it now, and will keep working towards the ultimate goal, which is equality."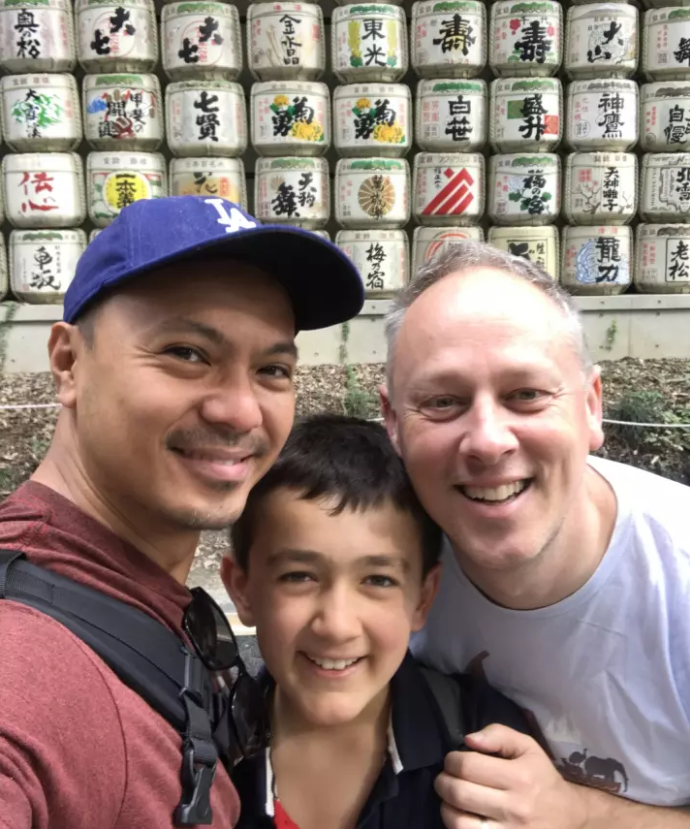 Tuazon-McCheyne is optimistic that even in the "worst case scenario" marriage equality will pass shortly after the next federal election.

"Either the Coalition will get their act together now, or Labor will win and they will legislate it," he said.
"My understanding is that there's a big chunk of the Coalition who would rather lose government than legislate for marriage equality."
Tomlins added that there is "a whole stack of other things" she and the LGBTI community more broadly would rather be advocating for, but instead, the marriage debate carries on endlessly.
"I also feel – I hate to say this – I'm bored. My brain is about to explode with the amount of time and energy we are all putting into this," she said.
One potential path forward being floated at the moment is a non-compulsory plebiscite, conducted by a postal vote.

The government can hold a non-compulsory vote on same-sex marriage without passing legislation through the Senate by contracting the Australian Electoral Commission to run a "fee-for-service" election.
The postal proposal has been floated before, but ramped up in previous weeks with Liberal National senator Barry O'Sullivan telling BuzzFeed News he would pursue the idea through "all avenues available".
Immigration minister Peter Dutton and former prime minister Tony Abbott have also lent support to the idea. But some election experts have flagged that the poll would likely under-represent younger voters and overstate opposition to same-sex marriage.
Both Tomlins and Tuazon-McCheyne campaigned vigorously against the plebiscite in the first instance, and believe its postal iteration is even less compelling.
"It's an absolutely insane idea by any measure," said Tomlins. "I think it is a very last desperate attempt by a cohort of the Liberals to delay, to justify their current path.
"I feel exactly the same as I did when we campaigned before. I talked to my kids about it, and they get it. They're rolling their eyes about it."
Tomlins and Nichols have three children, aged 10, 12, and 14.

"They've been dealing with this their whole lives," Tomlins said. "For them, it is important. Increasingly, their life experience is that everybody in their own world – their school, their community – is extremely positive. They don't get why this is a problem. You have two people who love each other, your parents. Why can't they get married? It doesn't make sense.
"Living with that every day, knowing where the kids are at, I struggle with that some days. I want it resolved for them. I know the joy it will bring them."