Rebel Wilson was back in a Melbourne court this week as magazine publisher Bauer Media appealed against the $4.5 million payout awarded by a court in Wilson's high-profile defamation suit last year.

Here's what you should know.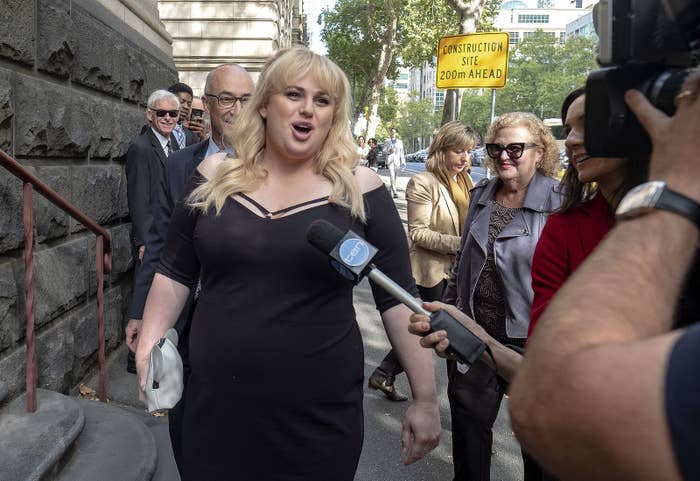 In June 2017, a jury found that Bauer Media, the publisher of Woman's Day, Australian Women's Weekly and associated websites, had defamed Wilson in articles that painted her as a "serial liar" and said she had lied about her name, age, and background.
The case made headlines around the world, partly because Rebel Wilson is a famous actress who you probably know from the Pitch Perfect movies, and partly because the $4,567,472 payout was Australia's largest ever defamation damages award.
Justice John Dixon awarded Wilson $650,000 in general damages and $3.9 million in special damages in September last year.
He awarded the special damages on the basis that Wilson had missed out on at least two leading roles in movies in the period after the successful release of Pitch Perfect 2 because of the defamatory articles (but said he could not point to a specific role).
There's usually a cap of $390k on damages for defamation in Victoria, but the cap doesn't apply if there is aggravating conduct — which, according to Dixon, there was.
The sum surprised a lot of people, including media outlets and lawyers.
So what's the deal with the appeal?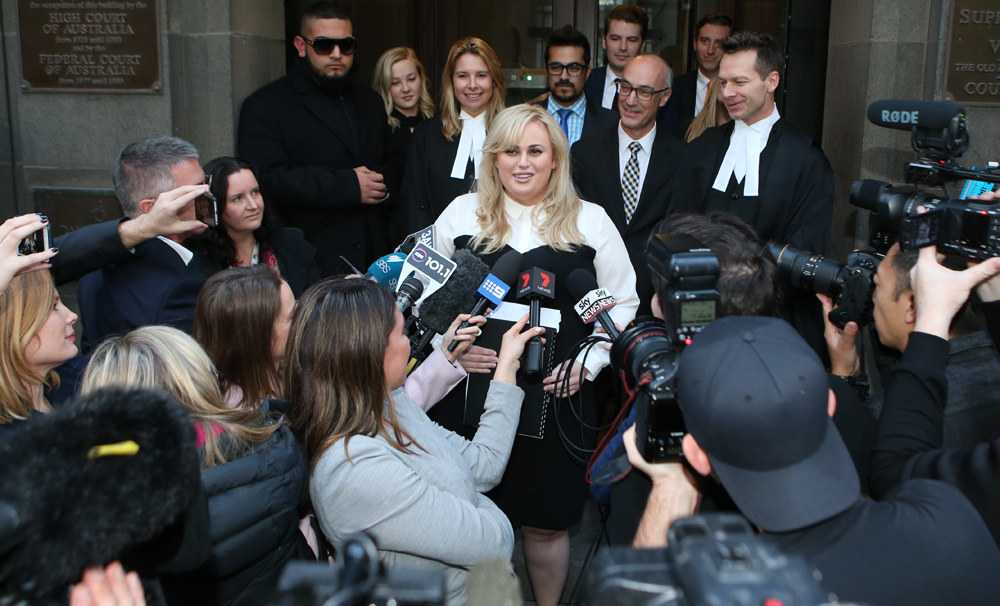 On Wednesday in the Victorian Court of Appeal, Bauer Media argued its case for the appeal, saying the payout was "manifestly excessive" and that Dixon had made errors of fact and law in arriving at the sum.

Rebel Wilson was in court to watch the appeal play out, along with her mum.
Bauer accepts the jury verdict and isn't saying it didn't defame Wilson, just that she shouldn't have been awarded so much money.
Barrister Michael Wheelahan QC told the court there wasn't enough evidence that Wilson had lost Hollywood roles as a result of the articles being published, or that her career had stalled.
He argued that films Wilson had secured roles in after Pitch Perfect 2 – including Pitch Perfect 3, a remake of 1980s film Dirty Rotten Scoundrels, and Isn't It Romantic – should be considered in the "trajectory" of Wilson's career as well as roles she didn't get after the articles were published.

"When looking at a trajectory, one should take into account not only the path upwards but the speed humps along the way," he said. "There were two speed bumps along the way and they were Trolls, which is an animated film, and Kung Fu Panda 3."
Wheelahan also said Dixon had erred by taking some of Bauer's actions after publication into consideration when awarding aggravated damages.
On Thursday, Wilson's lawyer Matthew Collins QC argued against the appeal, rejecting Bauer's argument that the actor's career hadn't suffered after the articles were published.

In a written submission to the court, Collins charted Wilson's Hollywood success as on a rapid trajectory following the release of Bridesmaids in 2011, before coming to a "grinding halt".
"After the 2012 release of the worldwide hit in which she had a co-lead role, Pitch Perfect, Ms Wilson shot to fame and was offered about another 10 new screen roles with work then chasing her. During 2013 and 2014, Ms Wilson was offered about 18 new screen roles. But for the publication of the articles, it was to be expected that that trajectory would continue," the submission said.

"The sting of the articles directly infected important aspects of Ms Wilson's reputation and as soon as the sting spread, Ms Wilson was out of film and television work for the next 18 months."

The two sides also clashed over Dixon's awarding of $650,000 in general damages. Wheelahan said Wilson's payout was "out of step with recent awards in cases involving mass media publication of more serious imputations".
In court, he cited cases including that of a teacher who was awarded $350,000 after being wrongly accused by Fairfax Media of being a sexual predator. He said a fair and reasonable assessment in the Wilson case would be "in the range of $250,000-$300,000".
In response, Collins said Bauer had not cited any cases that were actually comparable to all the facts in the Wilson case.
"Here, the combination of the seriousness of the imputations found by the jury, the extent of publication, the number of publications, the failure of all defences, the finding of malice, and the unprecedented level of aggravation both prior to and in the conduct of the proceeding, warranted the award made by the learned trial judge," his submission read.
Also! A bunch of Australian media outlets – the ABC, Channel Seven, Channel Nine, News Corp, Fairfax Media and Macquarie Media – had tried to join the appeal to argue in support of Bauer Media's case earlier this year.
The outlets are concerned that the huge payout sets a chilling precedent for defamation law in Australia and will prevent stories from being published.
But their application to get involved was rejected. The judge said the six outlets wouldn't add anything to the case that Bauer wouldn't argue anyway.
Oh, and Wilson said outside court that a bunch of celebs have been supporting her over the case – including Taylor Swift.
"Taylor Swift was just congratulating me the other day [at] Ruby Rose's birthday party, actually," Wilson said outside court.

"Obviously it's of interest to a lot of celebrities out there, and they're obviously very very supportive of the case and of the action because obviously there's many people who have been defamed out there."
On Thursday night, after court had wrapped for the day, Wilson co-hosted current affairs show The Project on Channel 10 – which, as she pointed out, was NOT one of the outlets that sought to join the appeal against her.
"[I felt stressed about coming back to Australia] especially when all of the major media organisations except for Channel 10, which was like the only sensible one, tried to join in the case against me," she said. "Purely because of corporate greed and they don't want to take responsibility when they make mistakes.

"I know a lot of Australian celebrities have been driven out of Australia because of negative treatment by the media. That's sad, because Australia is an awesome country."
Wilson also told the panel she was "uniquely suited" to sue for defamation, despite the difficult and costly process.
"It's very, very expensive and I just thought I was uniquely suited to do it because I do have a law degree — a lot of people don't know, they think I'm a bit stupid, but I do."
Anything else?
Yeah, Bauer Media has to pay Wilson's court costs. But before it pays, the matter has to go through the Victorian Costs Court, where it will be determined how much Wilson is owed. That process might take a while.
Dixon has certified a cost of $9,000 per day for Wilson's barrister, and also said the money she spent on a security guard during the trial was a reasonable expense. The guard was retained after a member of the public approached her in a way that was inappropriate and left Wilson distressed.
So in short ... Wilson's defamation win remains intact, but the amount she actually gets might change, depending on how the appeal goes.
The three judges on the Court of Appeal panel are considering their decision, which will be handed down later this year.