On Monday morning, the defamation trial between film star Geoffrey Rush and publisher Nationwide News will begin in Sydney, Australia.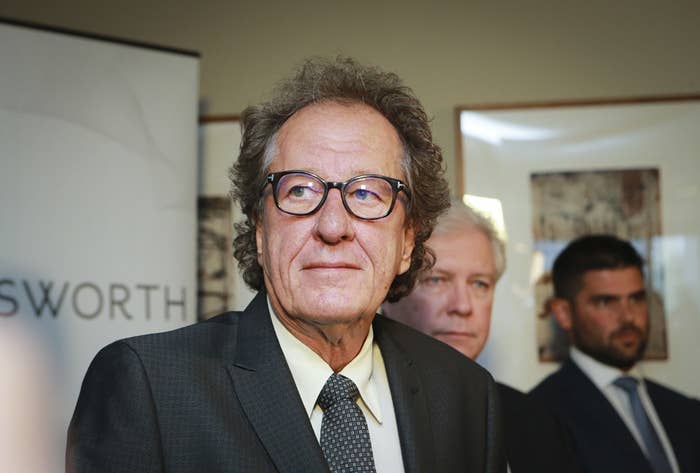 In a case that has attracted global attention, Rush suing the publishers of Sydney newspaper The Daily Telegraph and journalist Jonathon Moran over two articles and a poster published in late November 2017.
The articles said Rush had been accused of behaving inappropriately towards a female cast member during a 2015-16 Sydney Theatre Company production of King Lear.
Rush denied the allegations and promptly filed for defamation in the Australian Federal Court.
Labelled "World Exclusive", the articles were published seven weeks after revelations about Hollywood producer Harvey Weinstein in the New York Times sparked a flood of reporting, and women sharing their own stories, about sexual harassment and assault in a movement referred to as #MeToo.
The trial begins Monday October 22 and is expected to last 14 days.
Who are the main players?
Geoffrey Rush is a famous Australian actor, best known for roles in the Pirates of the Caribbean franchise, Shakespeare in Love, The King's Speech and Shine. He is the plaintiff (person suing) in the lawsuit and says Nationwide News has defamed him by painting him as a pervert and sexual predator, which he has strongly denied.
Nationwide News, owned by Rupert Murdoch's News Corp, is the publisher of the The Daily Telegraph. Nationwide News is the first defendant (person or company being sued) in the lawsuit.
Jonathon Moran is the Daily Telegraph journalist who wrote the stories about Rush. He is the second defendant in the lawsuit.
The Sydney Theatre Company staged the production of King Lear, and was also a source for Moran's articles. It is not a party to the lawsuit (though Nationwide News tried to make it one in the early stages of the case) and has been subpoenaed to produce documents.

Eryn Jean Norvill is an Australian actor who has appeared in Sydney Theatre Company productions Suddenly Last Summer and King Lear, as well as TV show Home and Away and other roles. She is the actor who allegedly made a complaint about Rush to the Sydney Theatre Company in April 2016, but did not agree to talk to Moran before he published the stories, and is not being sued. She will, however, take the stand during the trial to testify for Nationwide News, and its defence now rests on her statement.
Justice Michael Wigney is the judge who will preside over the trial. You might remember him from such Australian Federal Court judgements as the one striking out former Labor leader Mark Latham's sprawling 76-page defence in the defamation case he is defending against ABC employee Osman Faruqi. There is no jury in this trial and Wigney alone will decide the outcome.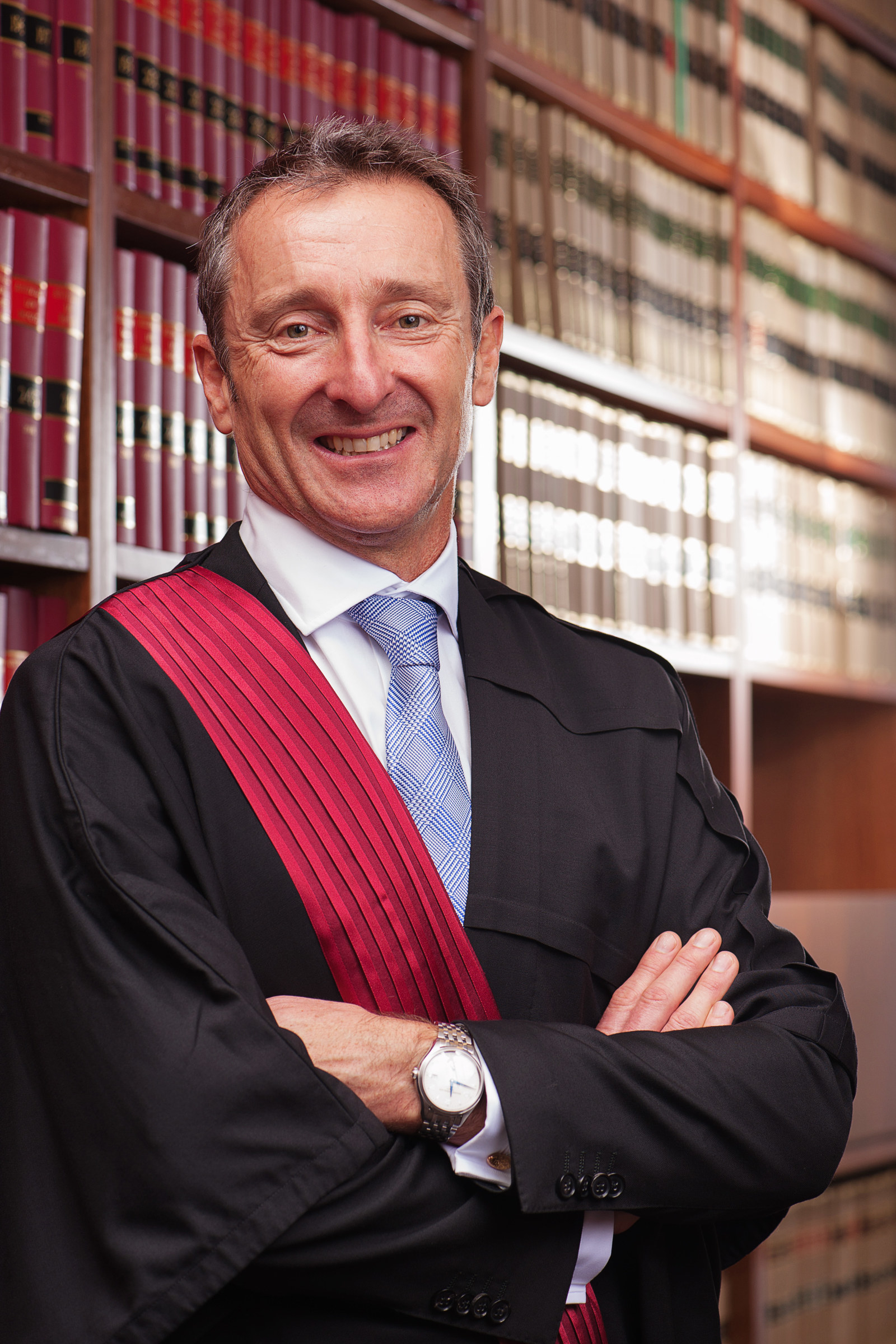 What is Rush suing over?
Rush is suing over two articles published in late 2017 and a newsagency poster.
The first article, published on November 30, was splashed across the front page of The Daily Telegraph, featuring a large picture of Rush with the words "KING LEER" underneath his face. It said that a complaint of "inappropriate behaviour" had been made against Rush and included a vigorous denial of said behaviour from Rush. It did not name Eryn Jean Norvill as his accuser.
The poster used to promote this first article read "World Exclusive: Geoffrey Rush in scandal claims" and was displayed outside newsagents.
The second article, published December 1, was again on the front page, with the headline "We're with you" and the sub-heading "Theatre cast back accuser as Rush denies 'touching'". It said two actors had spoken out in support of the actor who accused Rush of touching her inappropriately during the production of King Lear. It also did not name Norvill.
Rush filed for defamation on December 8, 2017.
His lawsuit claims the publications defamed him by painting him as a pervert and a sexual predator who committed sexual assault while acting in King Lear, and by suggesting his conduct was so serious that the STC pledged to never work with him again.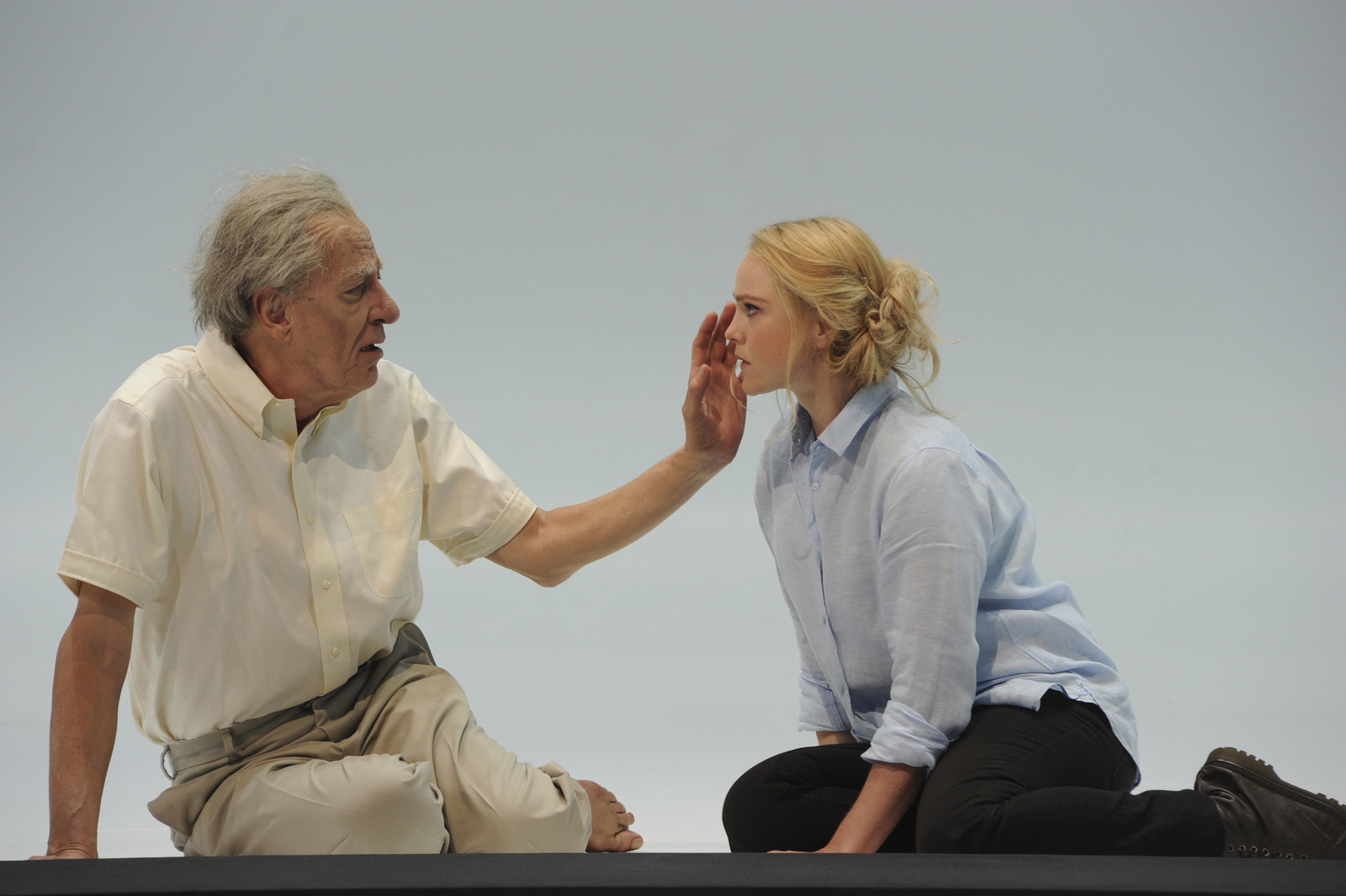 What does Nationwide News say?
Nationwide News will argue a defence of truth in response to Rush's case.
A defence document filed to the court, based on a statement from Norvill, alleges Rush traced his hand down Norvill's torso and across the right side of her breast during a scene on stage when Rush, as King Lear, is grieving the dead body of his daughter, Cordelia, played by Norvill.
The defence also contains allegations by Norvill about Rush touching Norvill's lower back just before going onstage, making groping gestures towards her in rehearsals, and directing sexual innuendos towards her.
Nationwide News will also argue that the articles did not suggest Rush is a sexual predator, a pervert, or the other imputations he claims in the lawsuit.
What else should I know?
Rush's lawsuit mentions other prominent men in the media industry who have had allegations published against them, including Harvey Weinstein, Kevin Spacey and Australian TV personality Don Burke.
References to Weinstein, Spacey and Burke in or alongside the stories about Rush aggravated the damage to his reputation, the lawsuit claims.
The two stories published in The Daily Telegraph differed from many of the big #MeToo stories in one significant way: Moran did not speak to Norvill before publishing the stories about Rush's alleged inappropriate behaviour towards her.
The court has heard that the STC asked Moran not to publish the article, telling him in an email "This is her story to tell". Norvill did not agree to testify for Nationwide News until a relatively late stage of the lawsuit.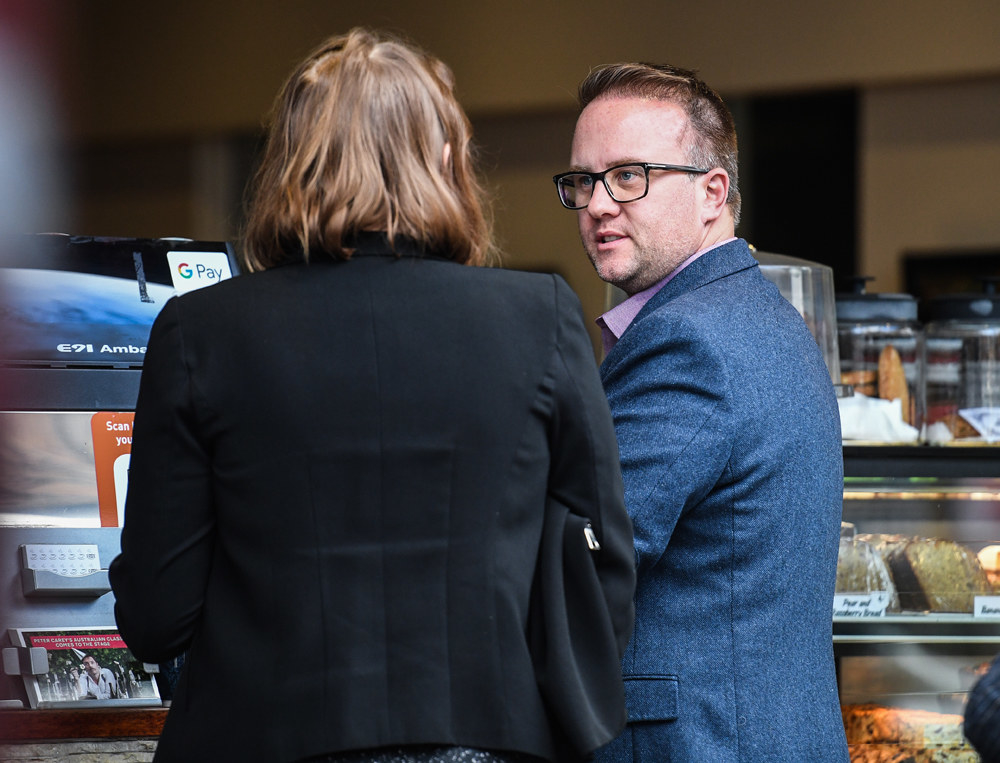 What's the deal with Australian defamation law?
Australian defamation law is generally considered to be friendlier to the plaintiff than a jurisdiction such as the United States.

"The plaintiff under Australian law doesn't have to prove that the matter is false," legal academic and defamation law expert David Rolph told BuzzFeed News. "It's presumed it's false, and there's also a presumption of damaged reputation.

"So the burden shifts to the defendant to prove that either the matter is true, or it's privileged, or it's an exercise of [other defamation defences such as] fair comment or honest opinion."

In the US, Rolph said, the onus is reversed, and a public figure like Rush would have to prove the published matter was false, as well as proving it was published with "actual malice" – meaning the newspaper published either knowing it was false, or was recklessly indifferent to whether it was false.
"So that imposes under US law a really high burden on plaintiffs suing," Rolph said.