Historical dramas and period pieces often give us sweeping romances, unforgettable characters, and — most importantly — incredible costumes. However, Hollywood's interpretation of historical fashion isn't always the most historically accurate.
Here's what 15 period movie costumes look like next to their historically accurate counterparts:
1.
This is how Mulan's onscreen armor in Mulan (2020) compares to a statue from a knight from China's Han dynasty.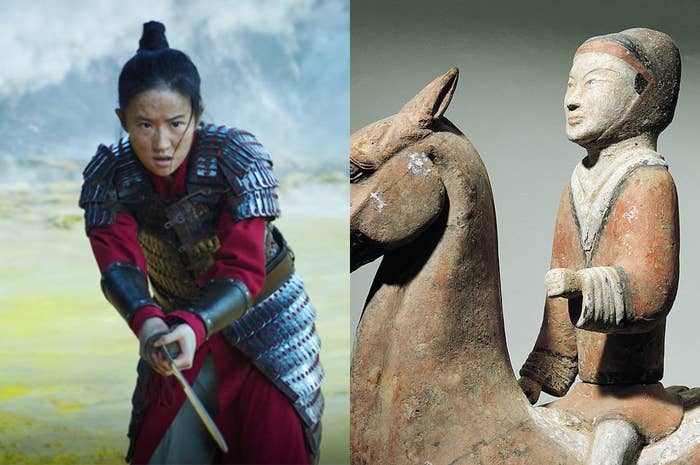 2.
If Mirror Mirror was true to the 1500s German fairy tale it's based on, then Snow White might've dressed more like this German princess.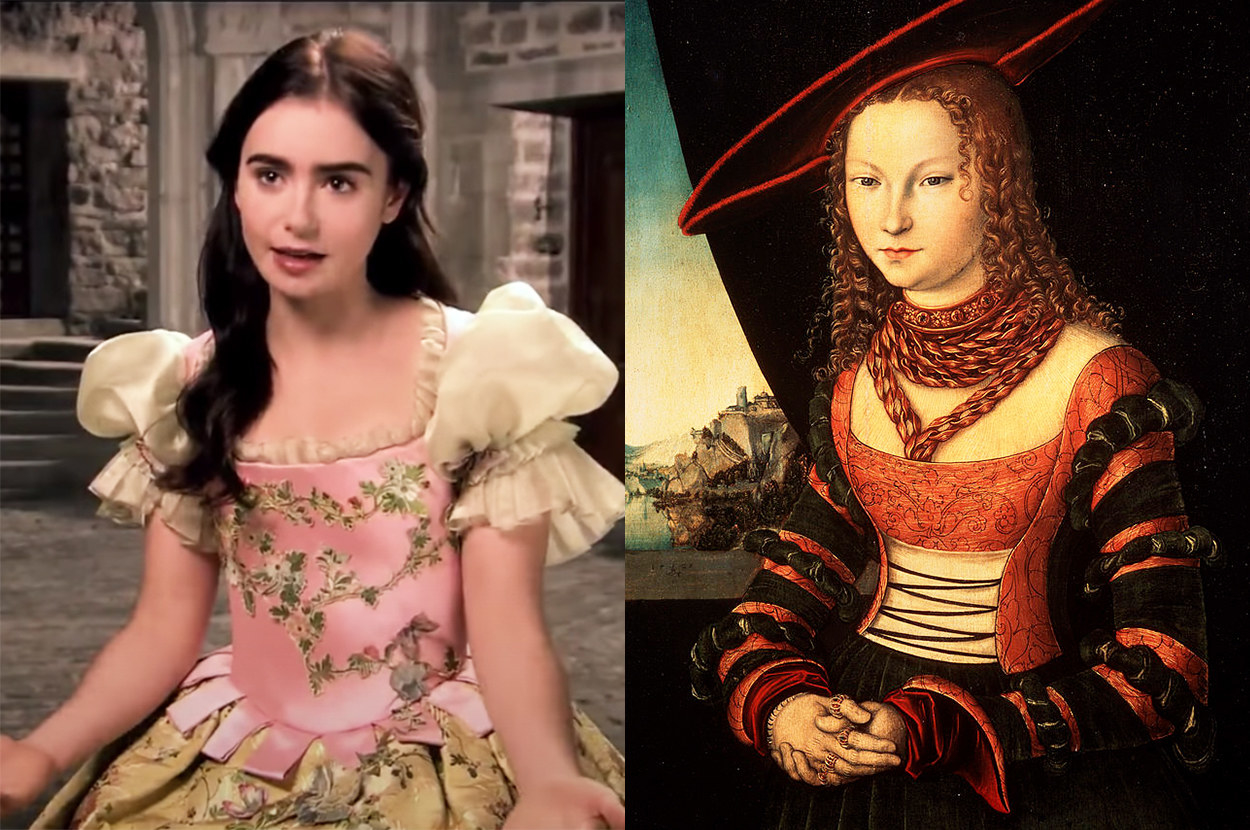 3.
Here's how Elizabethan playwright William Shakespeare dressed in Shakespeare in Love versus how he dressed for a portrait.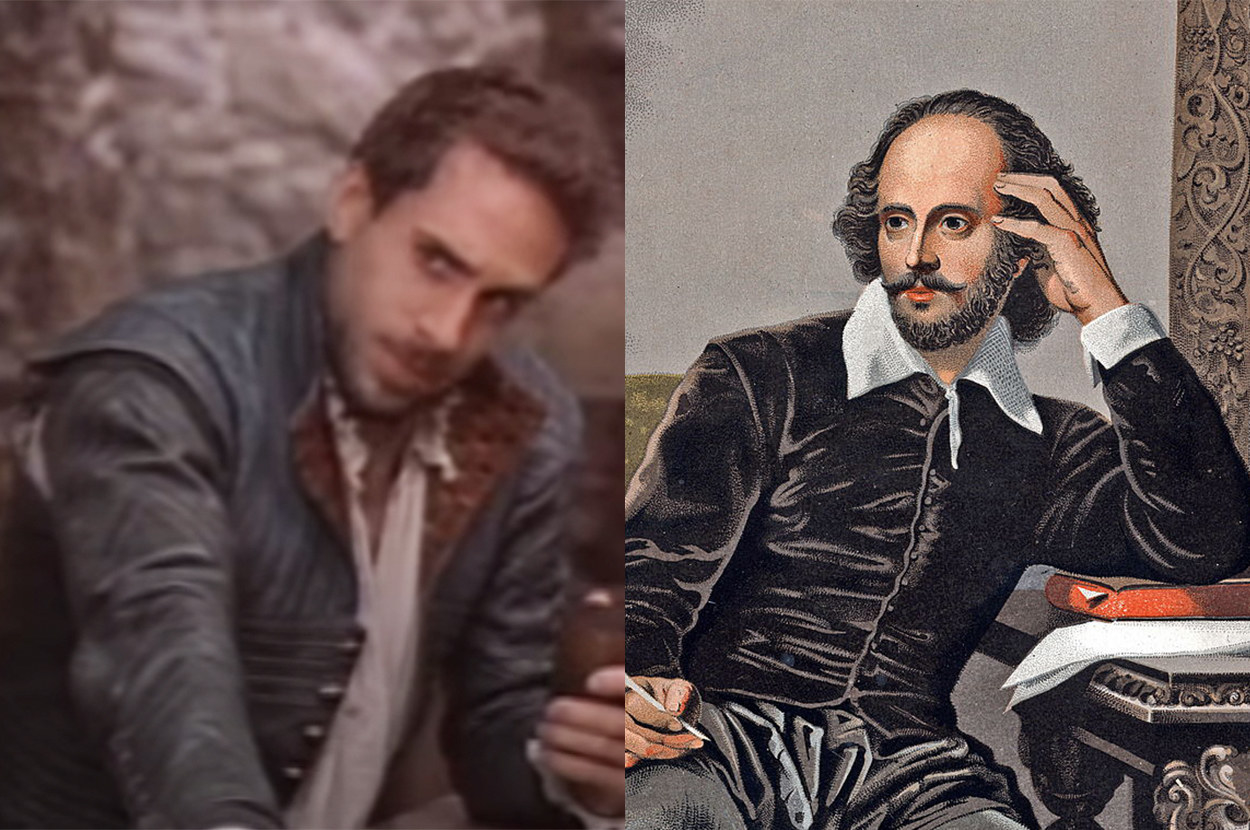 4.
This is what Alexander Hamilton's costume for the stage production of Hamilton looks like next to a portrait of the real Alexander Hamilton, who was a prominent figure in American politics during the 1770s.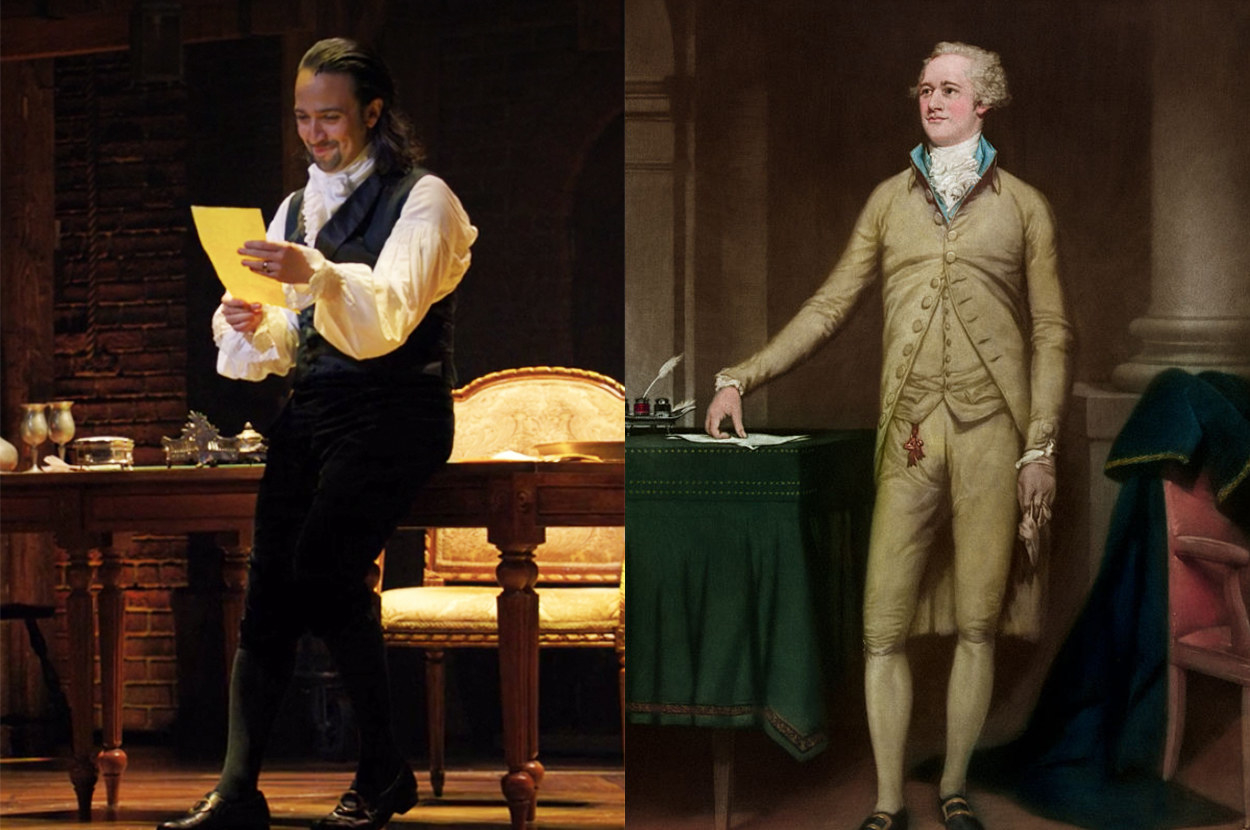 5.
Here's a dress Belle wore casually around the castle in Beauty and the Beast next to a dress that was made in France around 1775.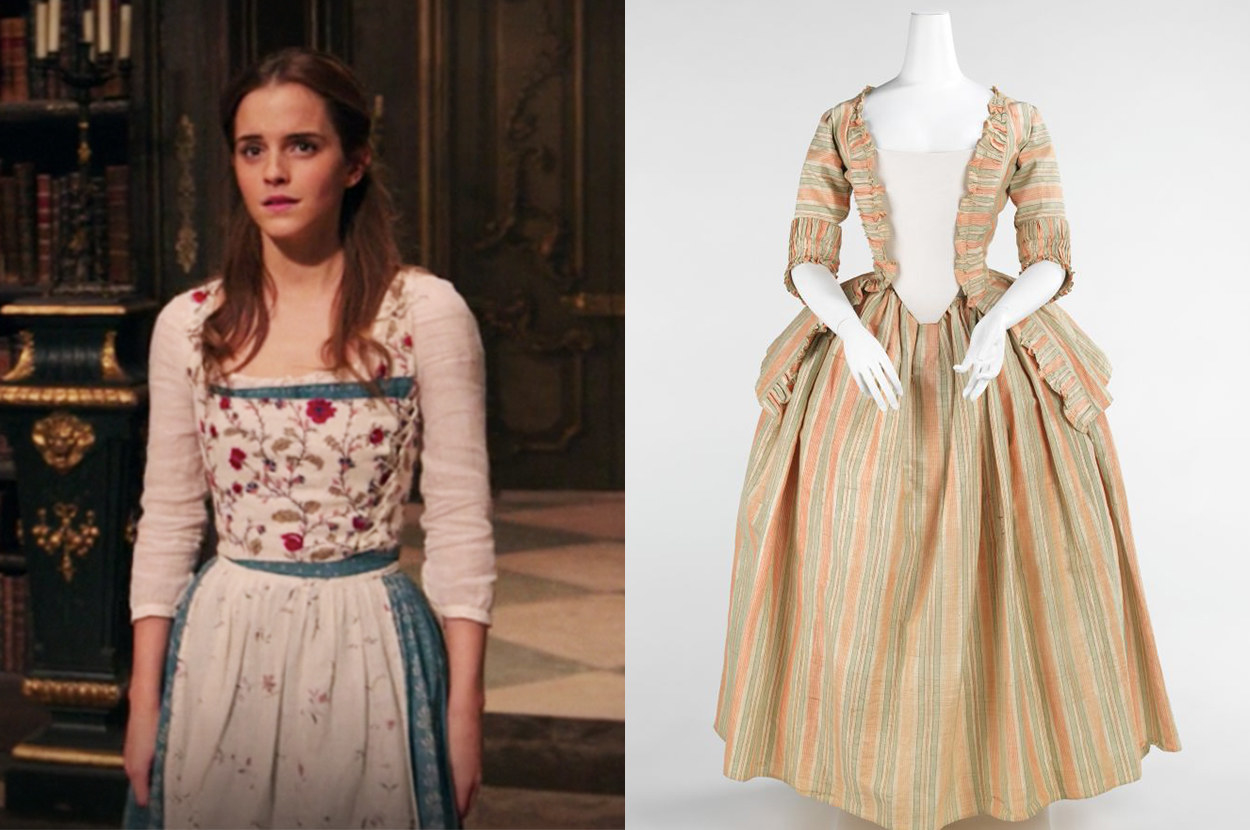 6.
Here's the dress Elizabeth wore when she danced with Mr. Darcy in Pride and Prejudice versus an evening gown from 1797.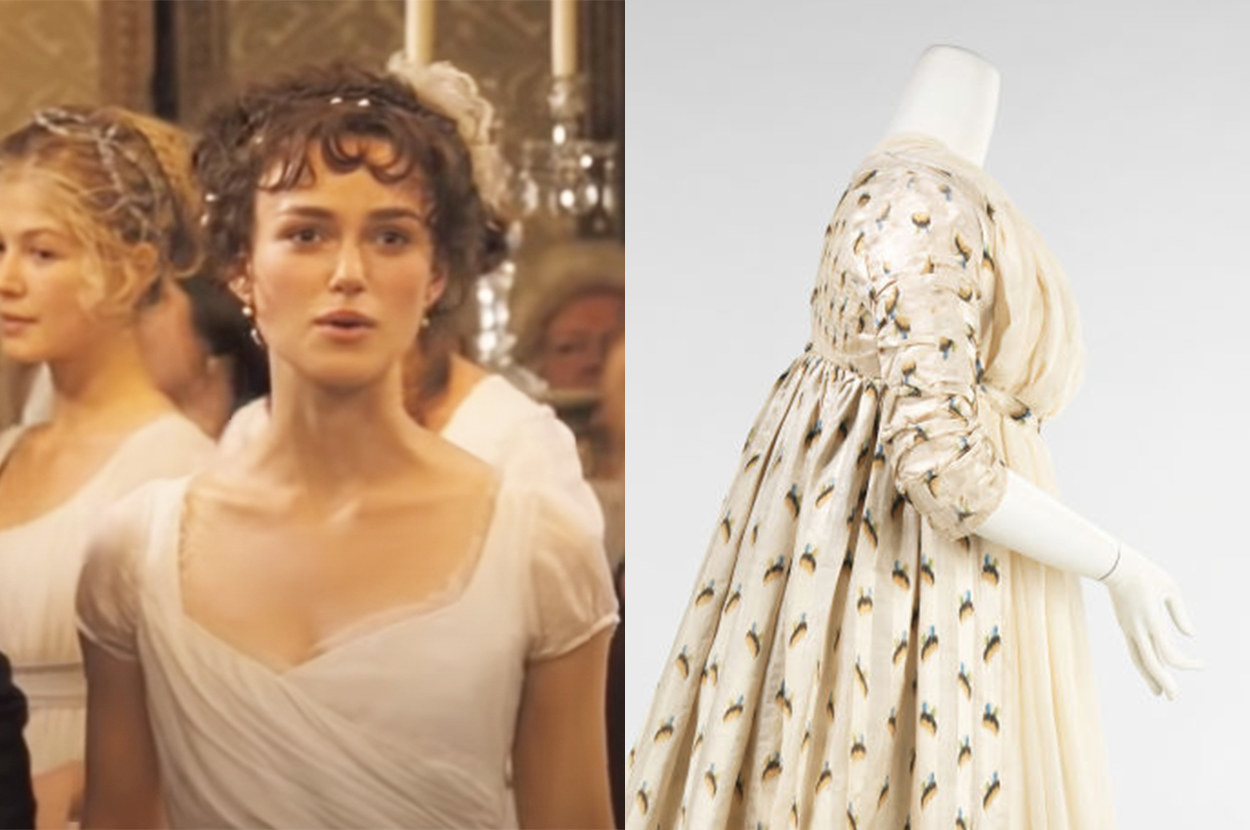 7.
If Cinderella's ballgown was modeled off a real dress from 19th century France, then it might look like the one on the right.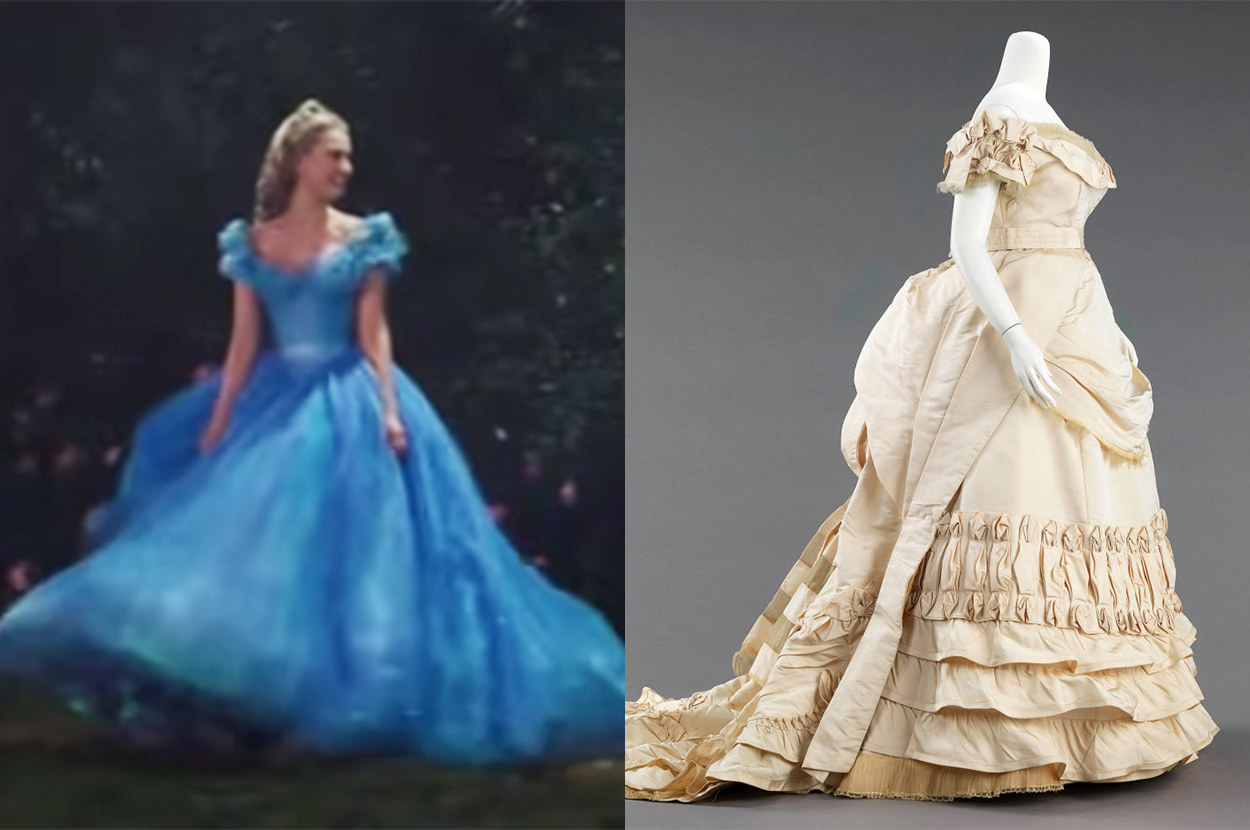 8.
Here's how one of David's suits in The Personal History of David Copperfield compares to an actual Victorian suit.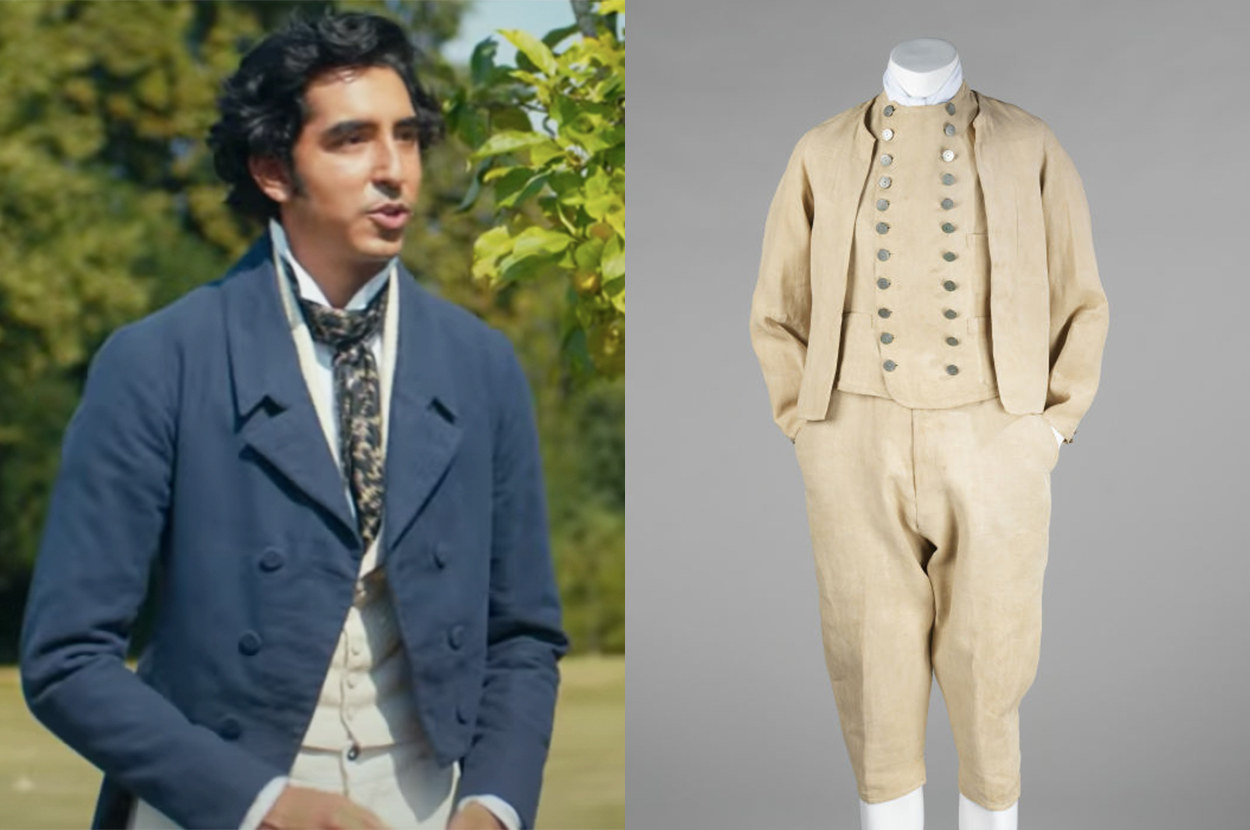 9.
Here's one of Amy's casual dresses from Little Women (2019) next to a real walking dress from 1865.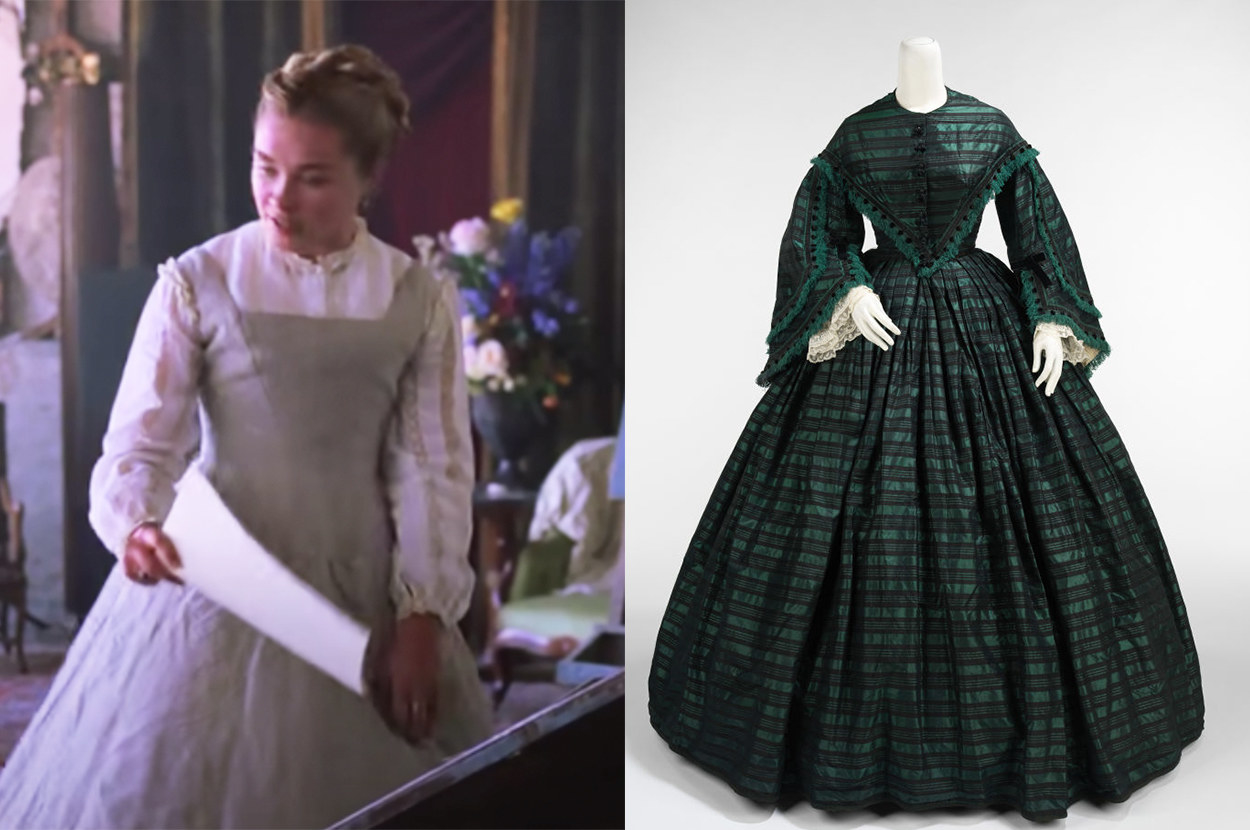 10.
If Rose had been a real person aboard the Titanic in 1912, then she might've worn an evening gown like this one.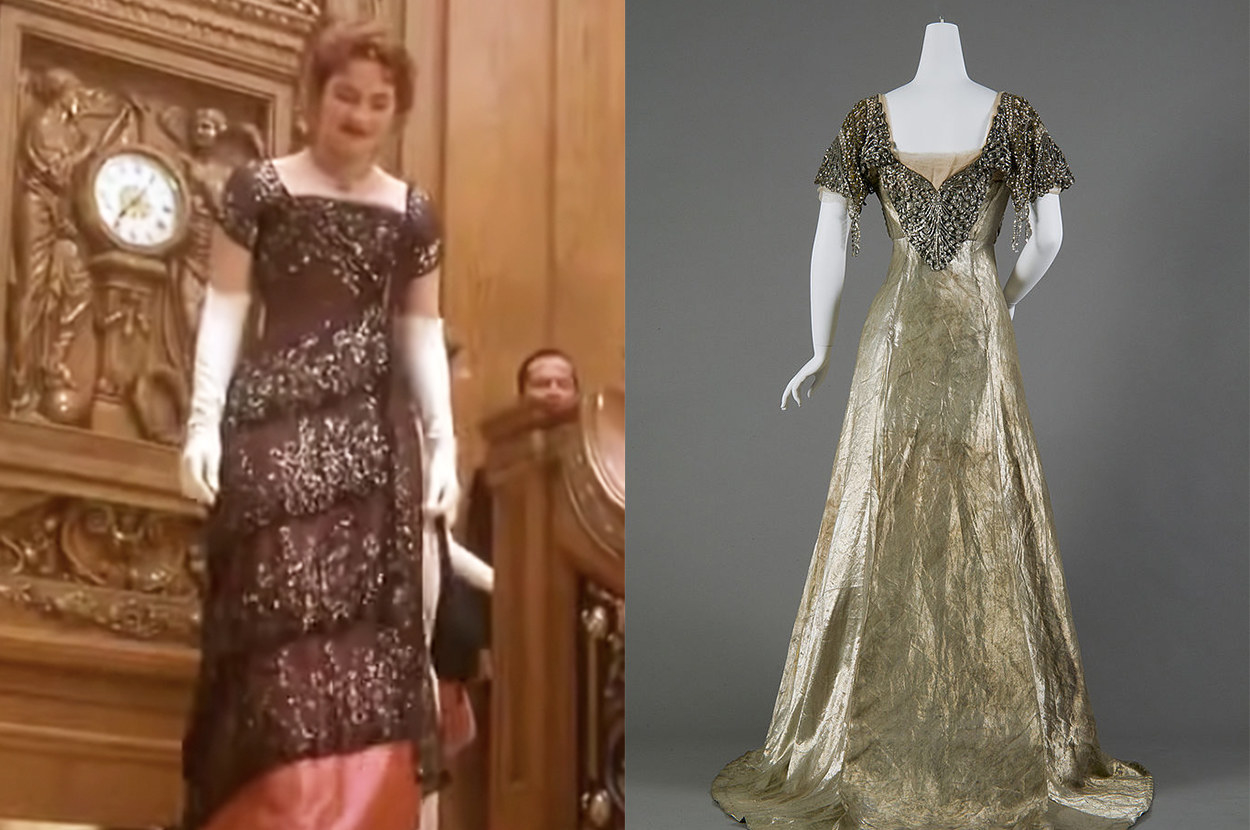 11.
This is the dress Emma wore when she danced with Mr. Knightley in Emma and an evening dress that was created in 1915.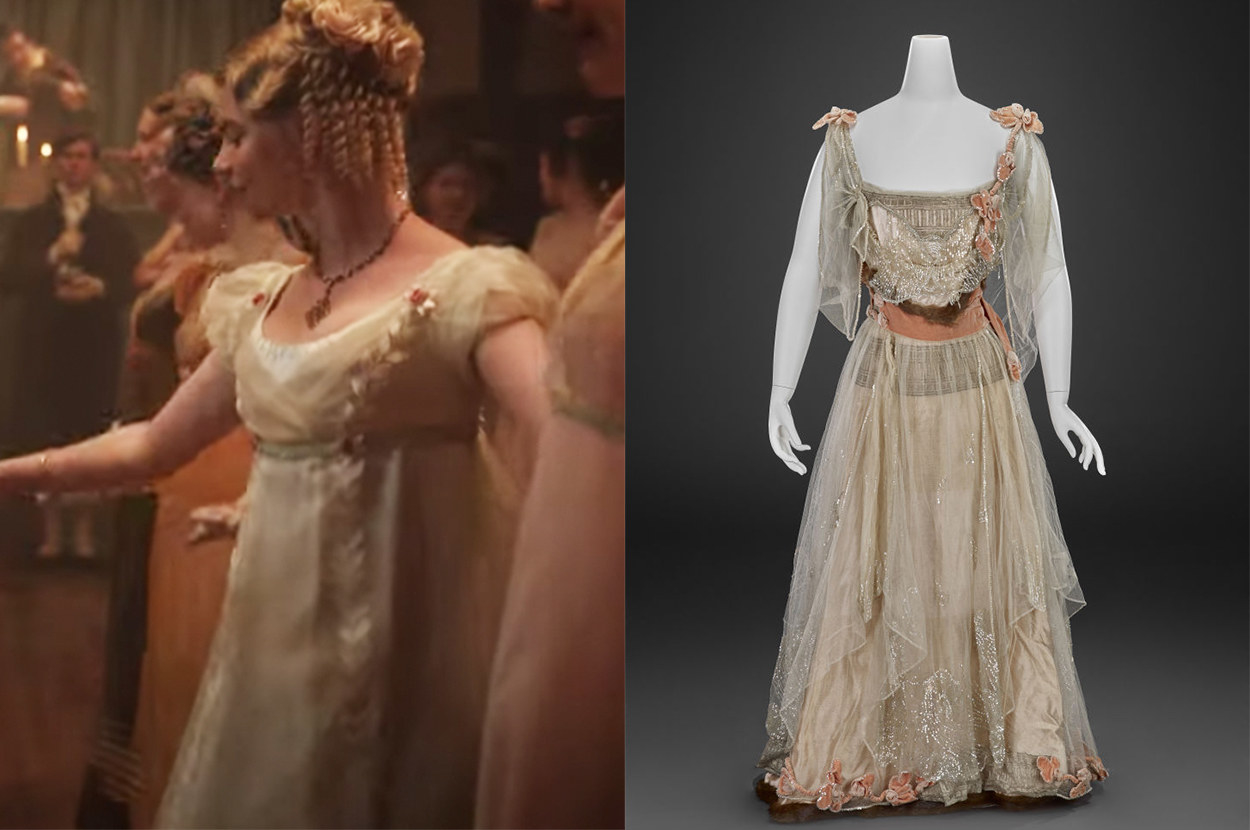 12.
Cecilia's Atonement dress is iconic, but a real socialite in 1930s England probably would've worn something more like this.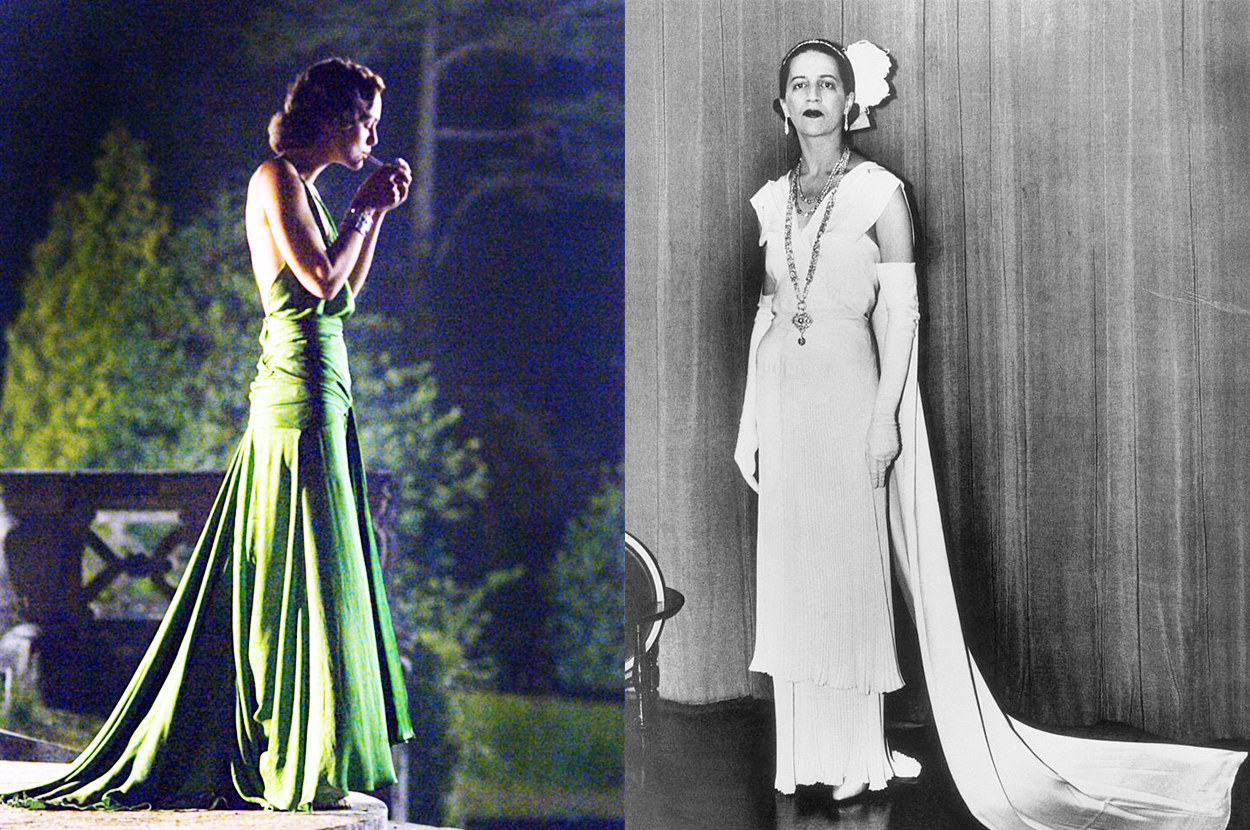 13.
This is how Alex's uniform in Dunkirk compares to the uniforms British soldiers wore in World War II.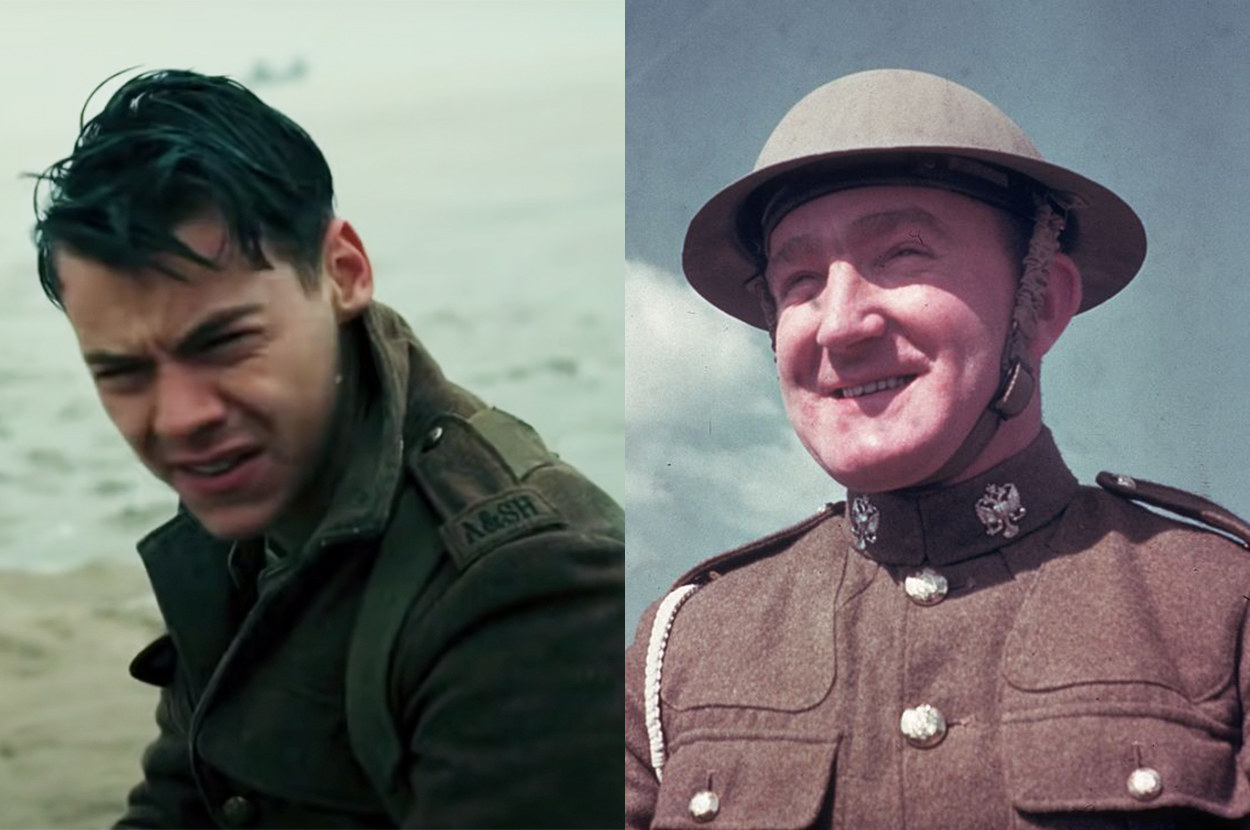 14.
If Daisy Buchanan from The Great Gatsby was a real person in 1920s New York, then her evening gown might've looked like this one.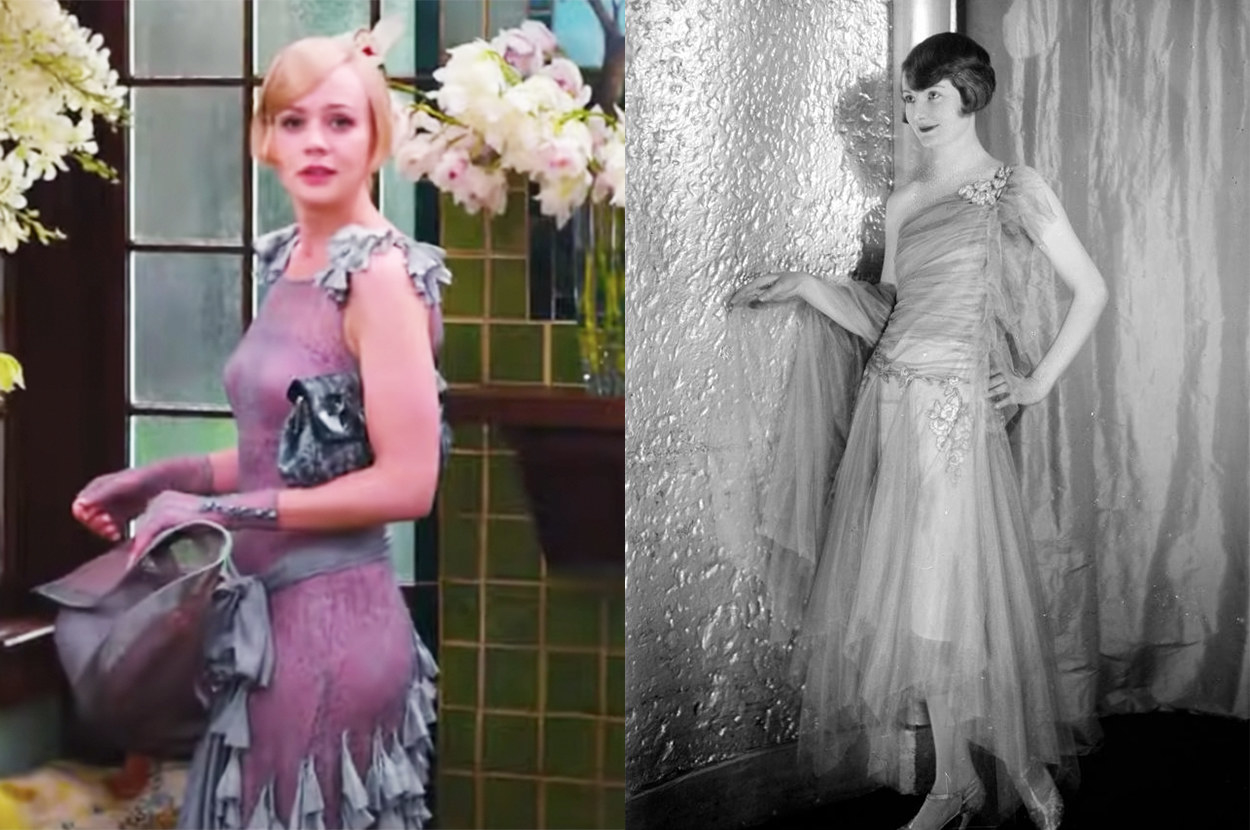 15.
And finally, here's Deena Jones from Dreamgirls next to Diana Ross, the 1960s Motown star her character was inspired by.