1.
Chrissy Teigen freaked out over Cardi B.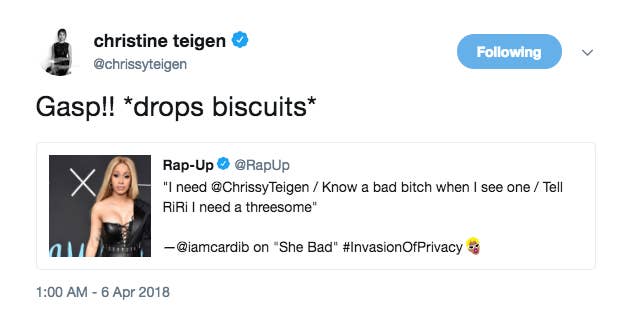 2.
Mindy Kaling had a short but important chat with The Office.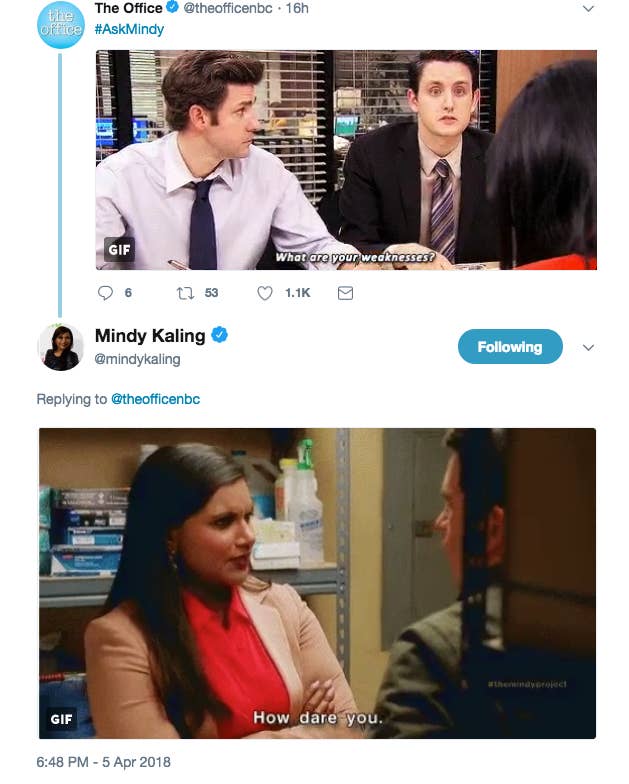 3.
Reese Witherspoon shared the first image of god on the set of Big Little Lies.
4.
Zach Braff proved he and Dax Shepard were separated at birth.
5.
David Harbour created the perfect wager.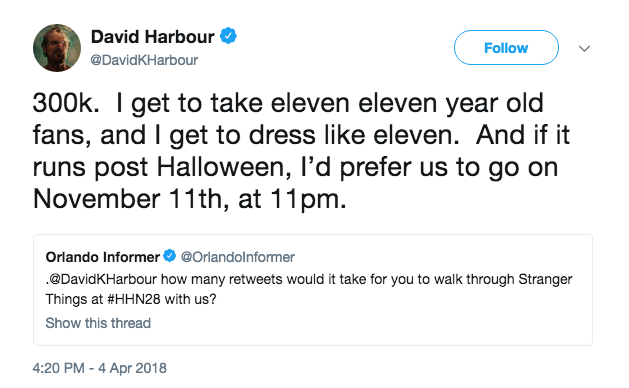 6.
Ryan Reynolds set the record straight.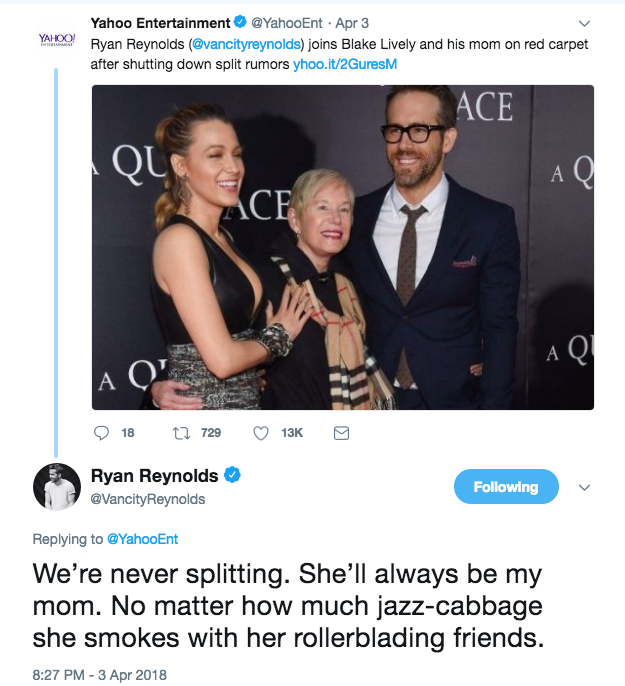 7.
Serena Williams understood the importance of pockets.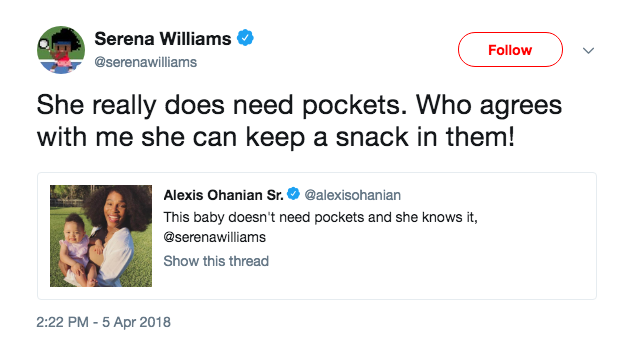 8.
Dua Lipa casually shot this actually perfect selfie in a moving car.
9.
Gigi Hadid revealed her great taste in music.

10.
Missy Elliott shared some behind-the-scenes deets about working with Beyoncé.
11.
Chip Gaines filmed the final episode of Fixer Upper.
12.
Chance the Rapper had some existential thoughts.
13.
And Kumail Nanjiani out-memed us all.