I'm a little bit obsessed with red carpet fashion, and one celeb I think always serves amazing looks is model, actor, and entrepreneur Cara Delevingne.
From a simple suit to a shaved silver head, Cara doesn't just understand the red carpet assignment. She does all the extra credit work.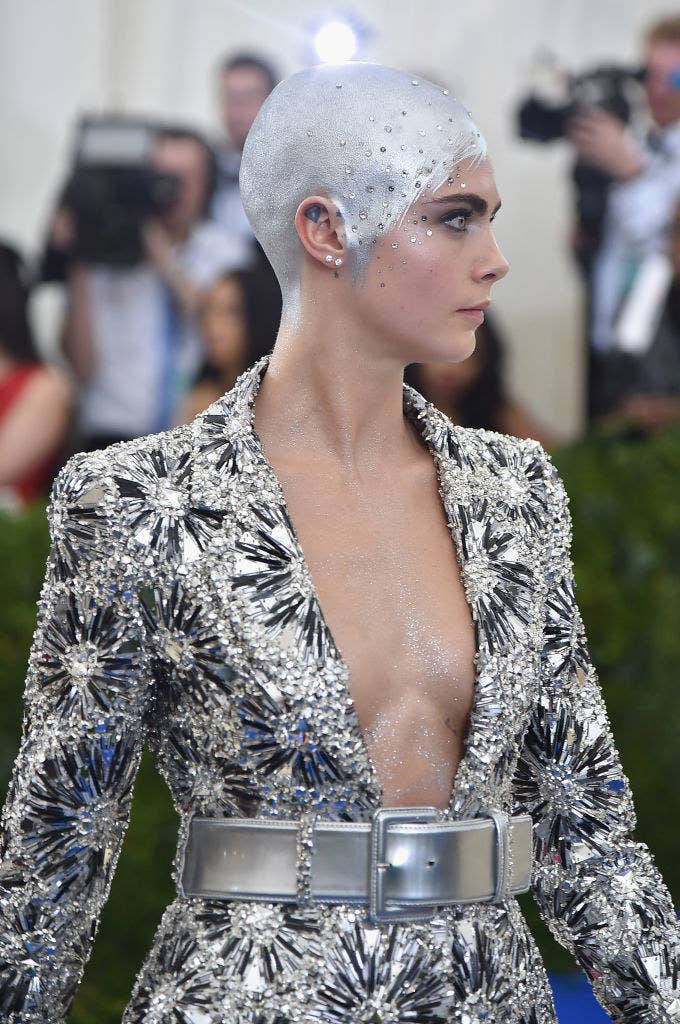 So, without further ado, here are 17 outfits that prove Cara Delevingne always has the best red carpet style:
1.
Cara was one of the few celebs who truly devoted herself to the theme of the 2019 Met Gala — Camp: Notes on Fashion — with this campy rainbow creation.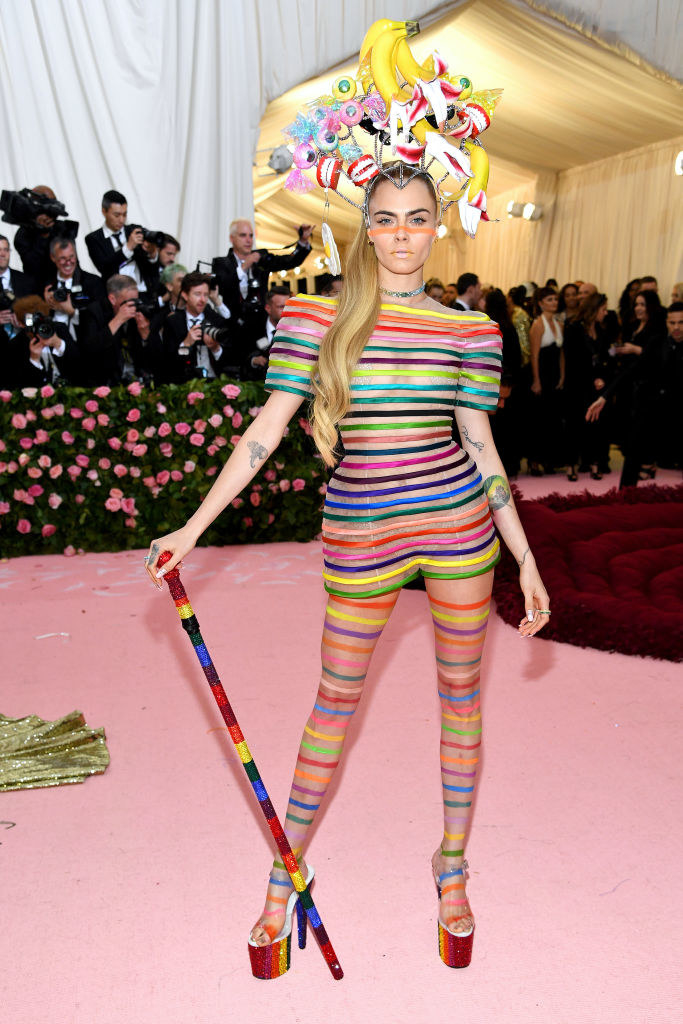 2.
She brought ALL the vintage Hollywood glamour for the Great Gatsby premiere at the opening ceremony of the 2013 Cannes Film Festival.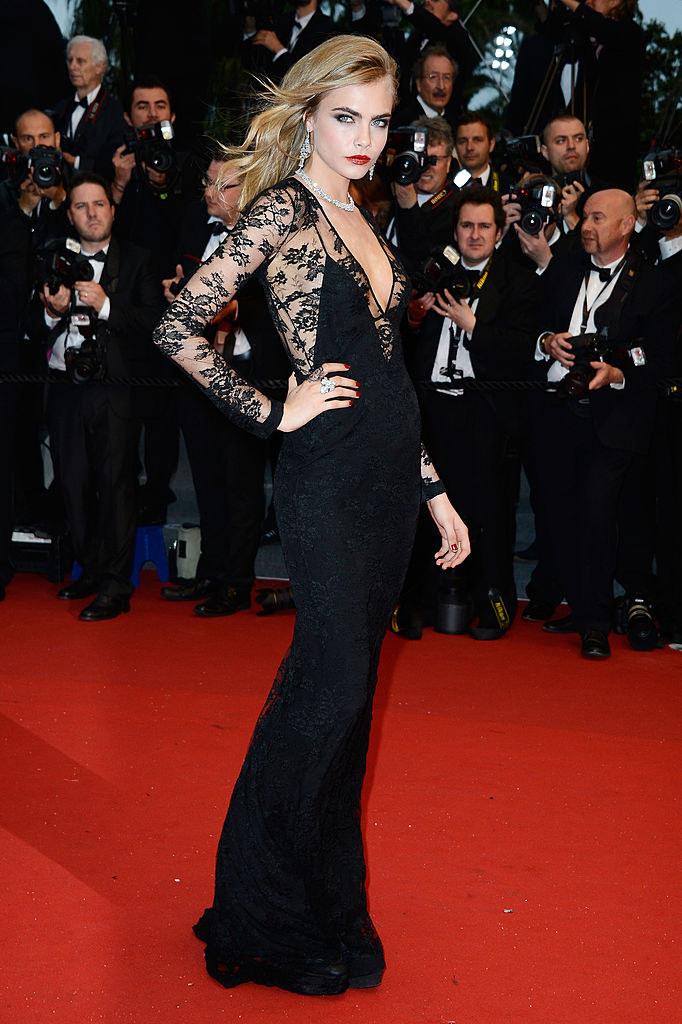 3.
After shaving her head for Life in a Year, she embraced her baldness with a silver cyberpunk look at the 2017 Met Gala, which celebrated the work of avant garde fashion designer Rei Kawakubo.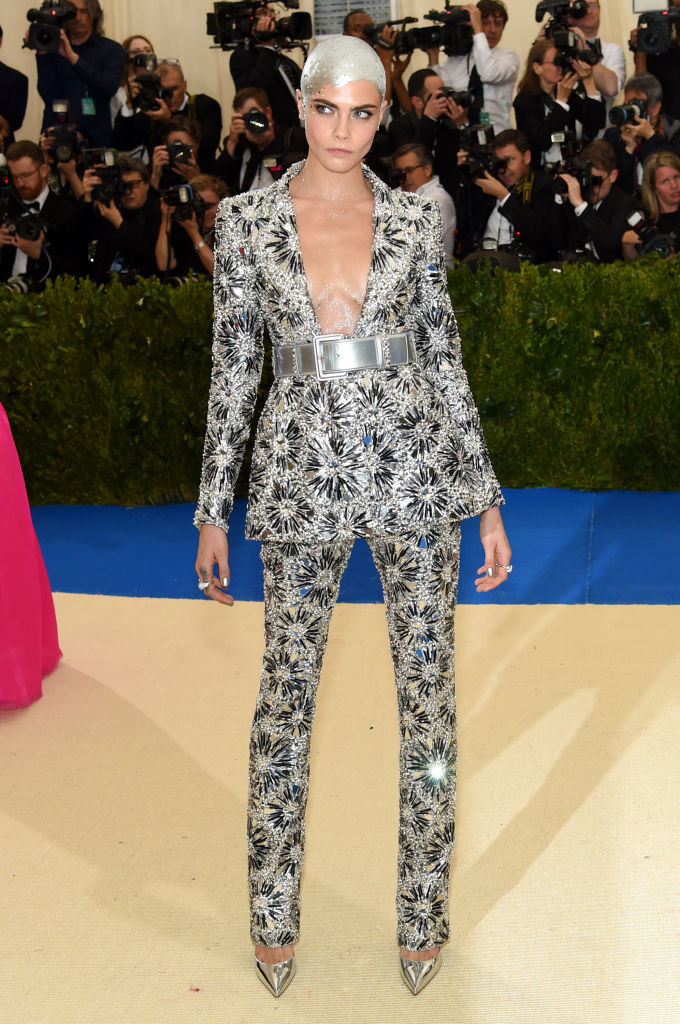 4.
This psychedelic jumpsuit she wore to the Carnival Row premiere in 2019 looks absolutely magical.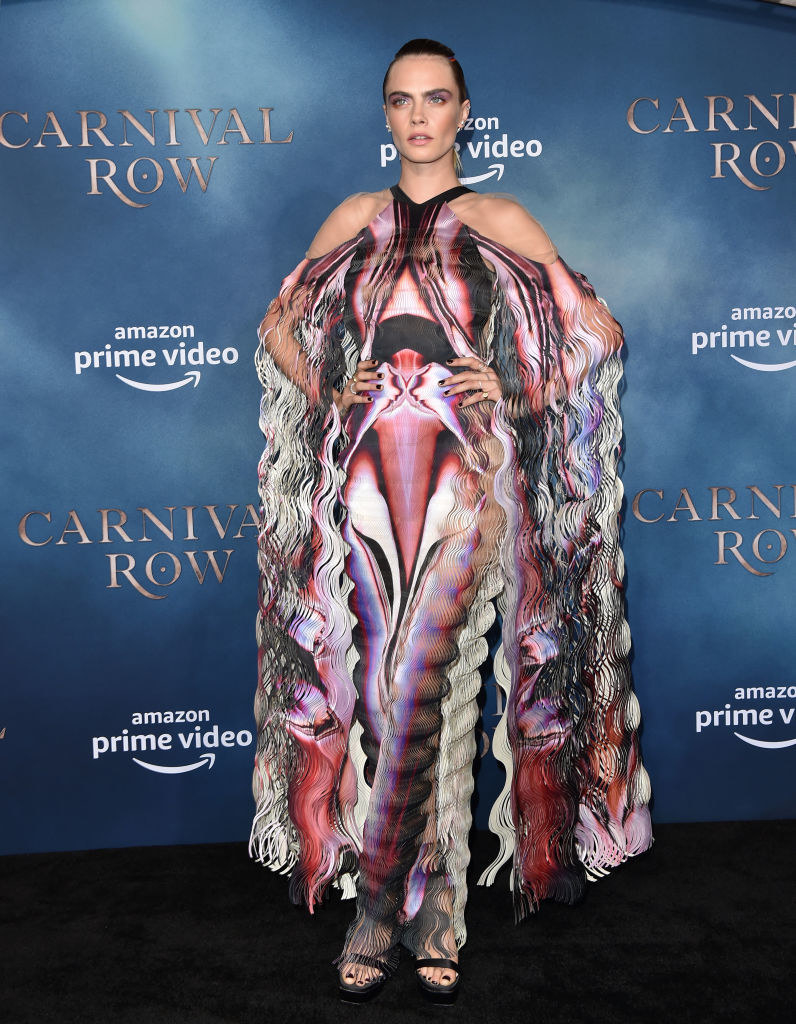 5.
I'm obsessed with this outfit — which I will lovingly describe as crow chic — she wore to the Pan at Odeon premiere in 2015.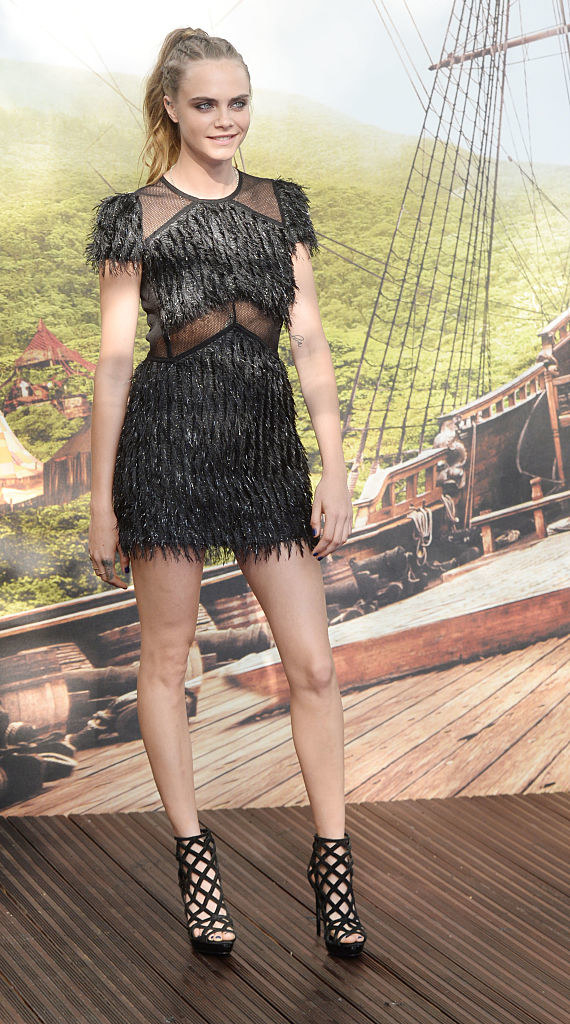 6.
The jumpsuit she wore when she was honored at the 2019 Girl Up #GirlHero Awards was a hole look.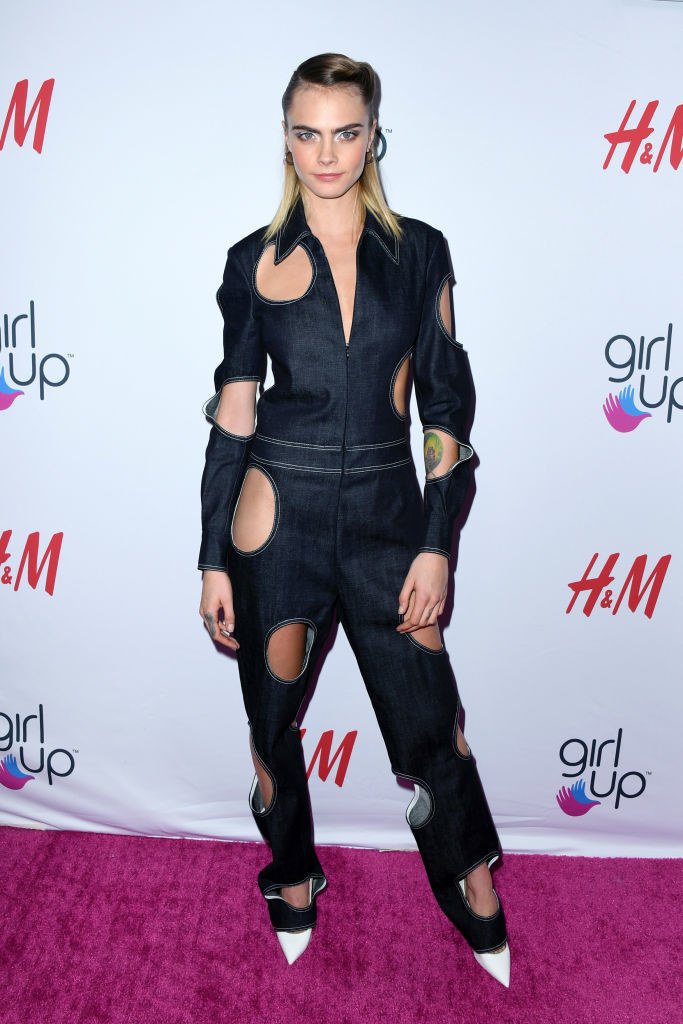 7.
I love how the simplicity of this suit she rocked at the European premiere of Valerian and the City of a Thousand Planets in 2017 contrasts with the complexity of that celestial collar.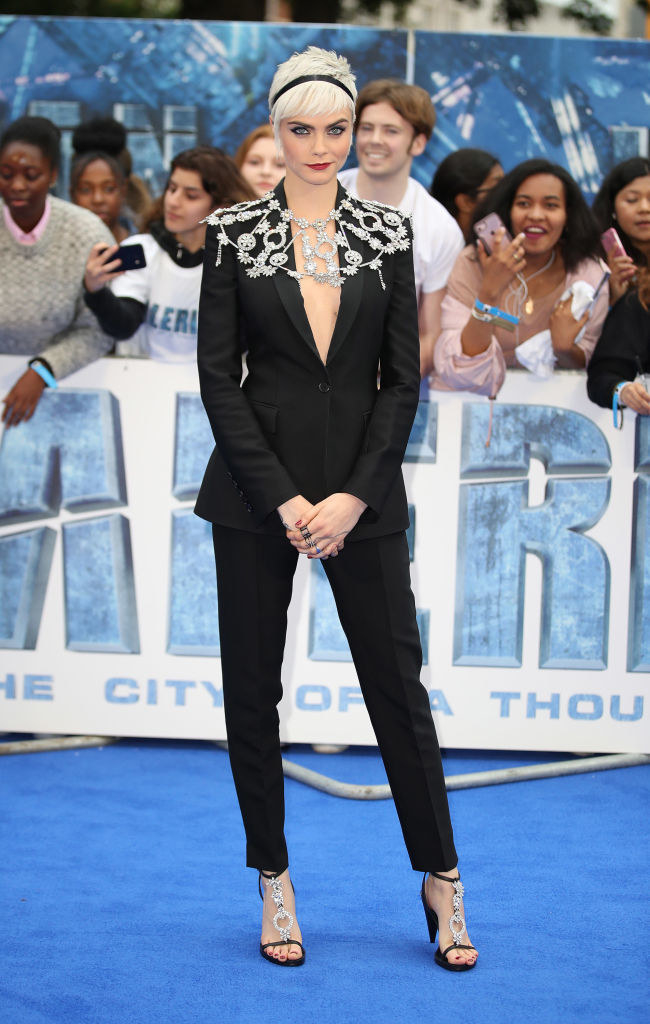 8.
This dress she wore to the London premiere of Carnival Row is giving me bougie bathroom floor vibes in the best way possible.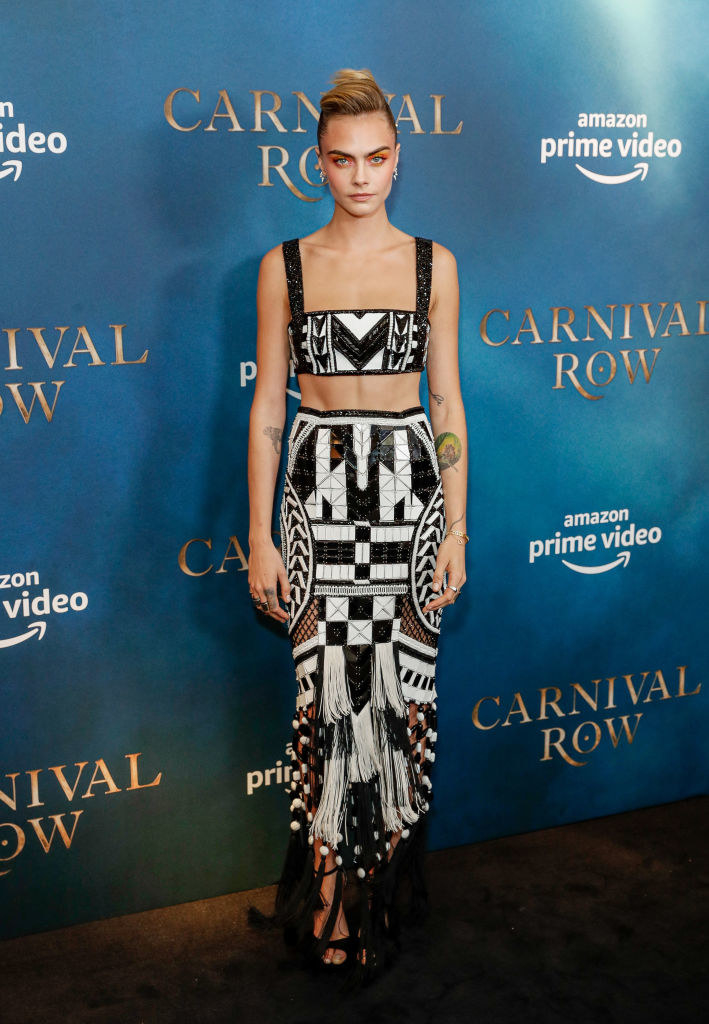 9.
I wish I could've worn this dress she wore to the 2014 British Fashion Awards, where she hung out with fellow fashion icon Rihanna, to prom.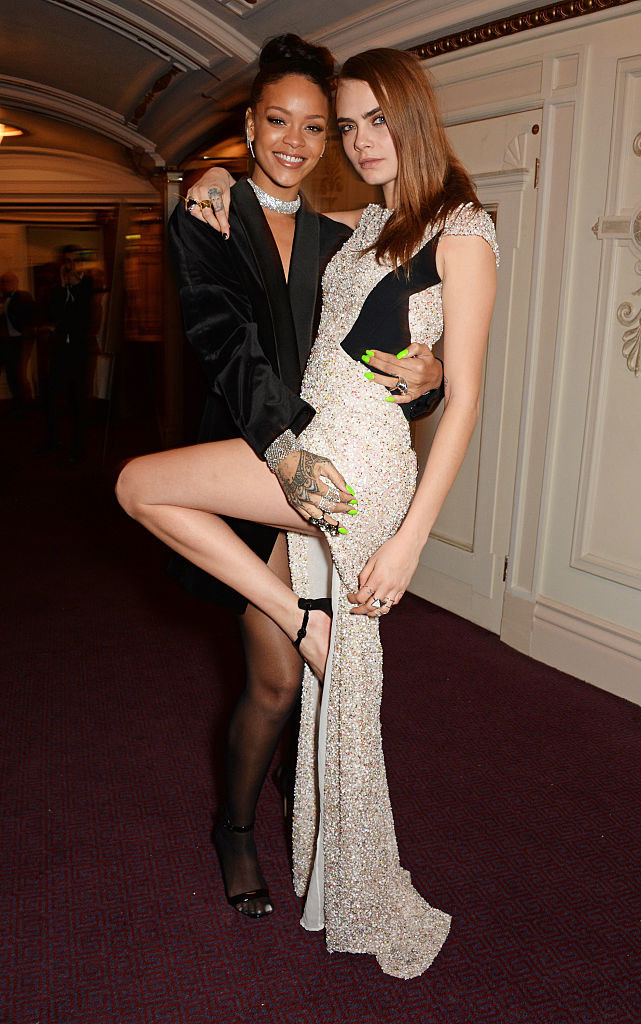 10.
This list wouldn't be complete without this stunning, space agey dress she wore to the Valerian and the City of a Thousand Planets premiere in 2017.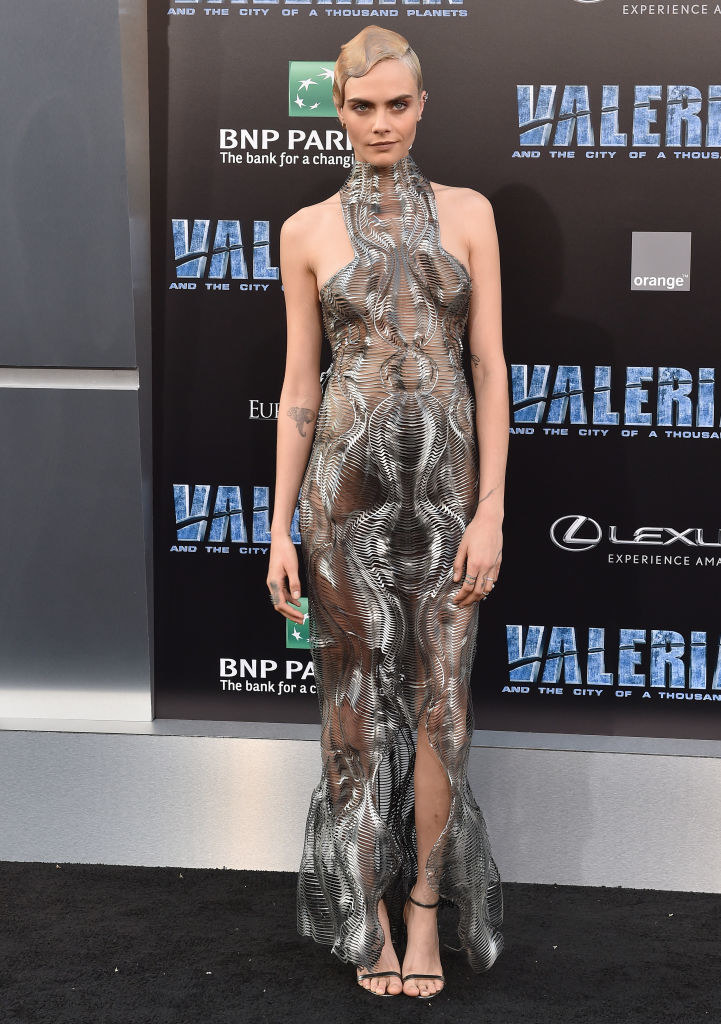 11.
She stunned in this sleek silver suit at the 2020 American Music Awards.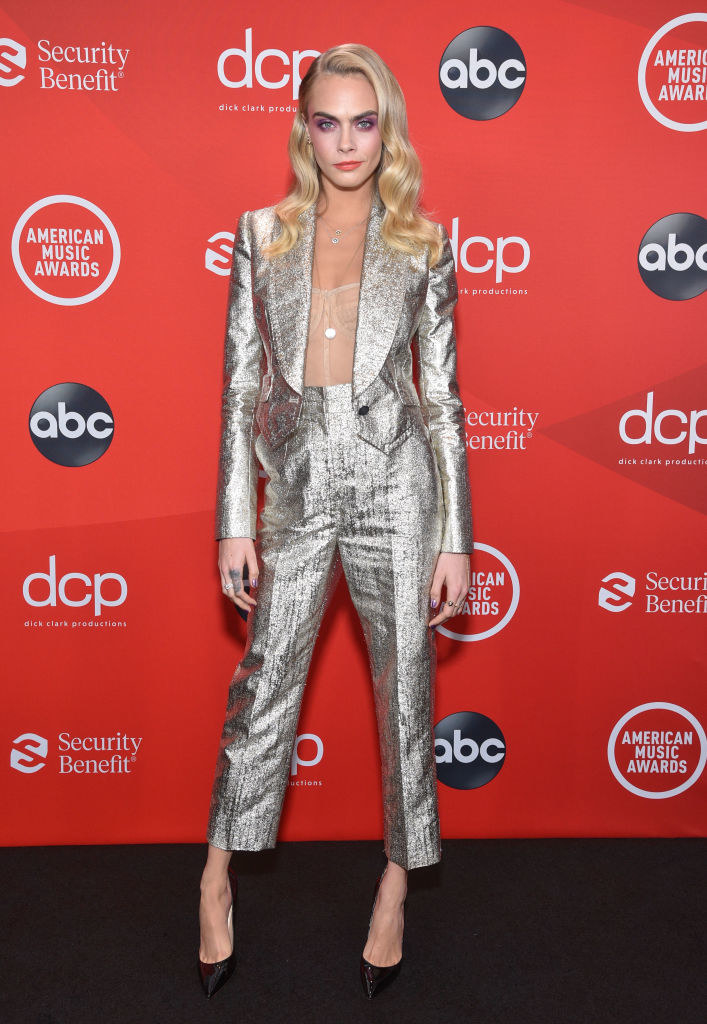 12.
This outfit she wore to the 2015 BRIT Awards is making me want to bring back all the 2010s hipster trends immediately.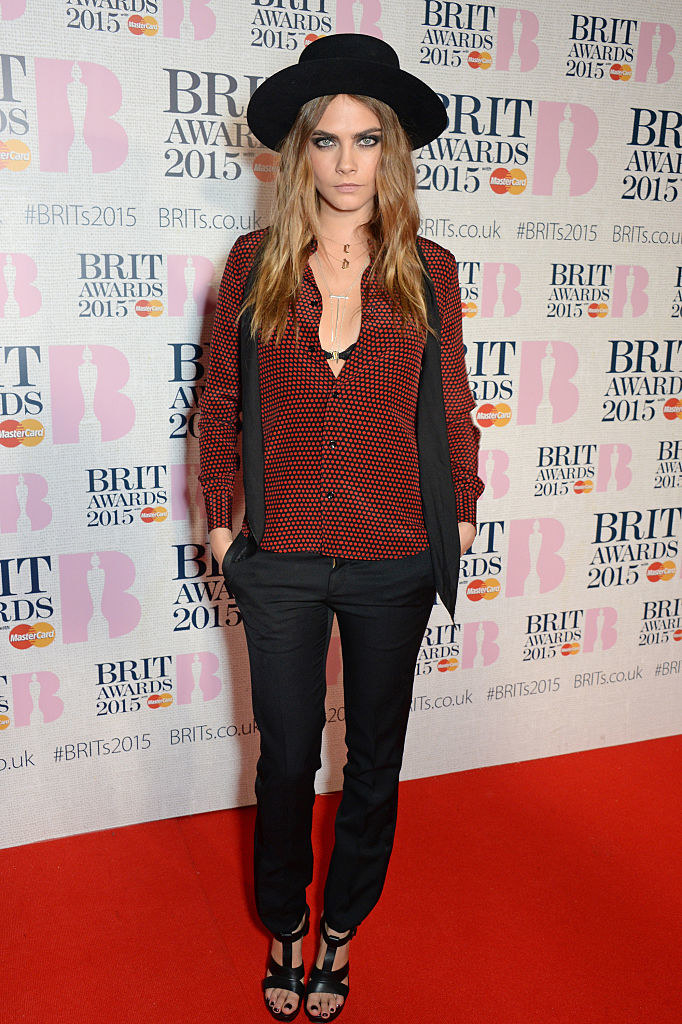 13.
She entered her Reputation (Taylor's Version) era all the way back in 2017 at the MTV Movie and TV Awards.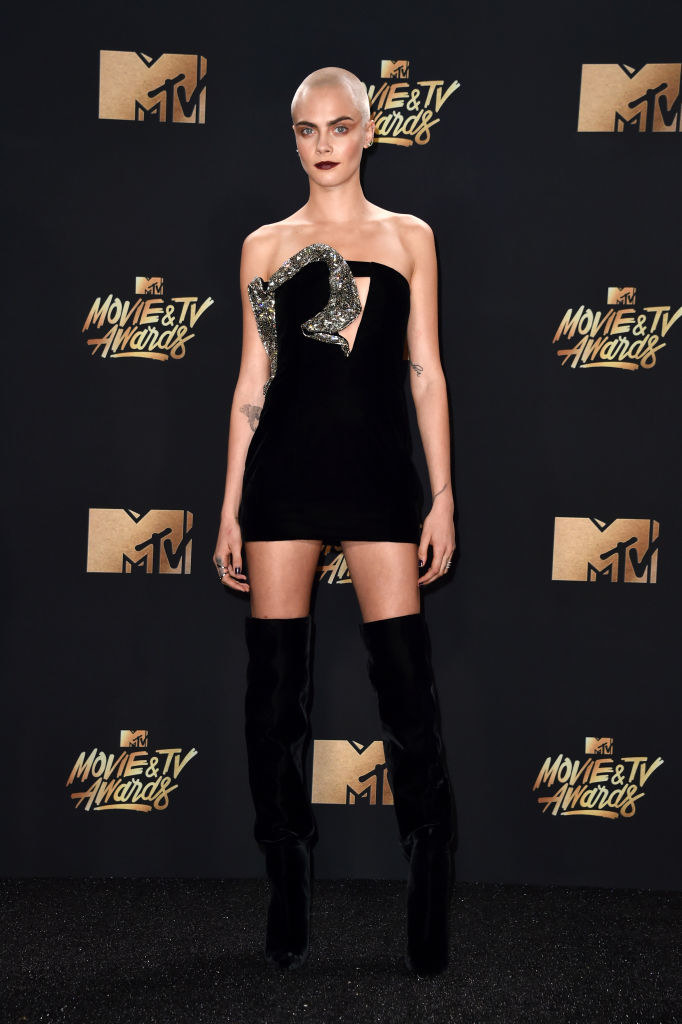 14.
I can't get over this dress she wore to the Glamour Women of the Year 2016 event.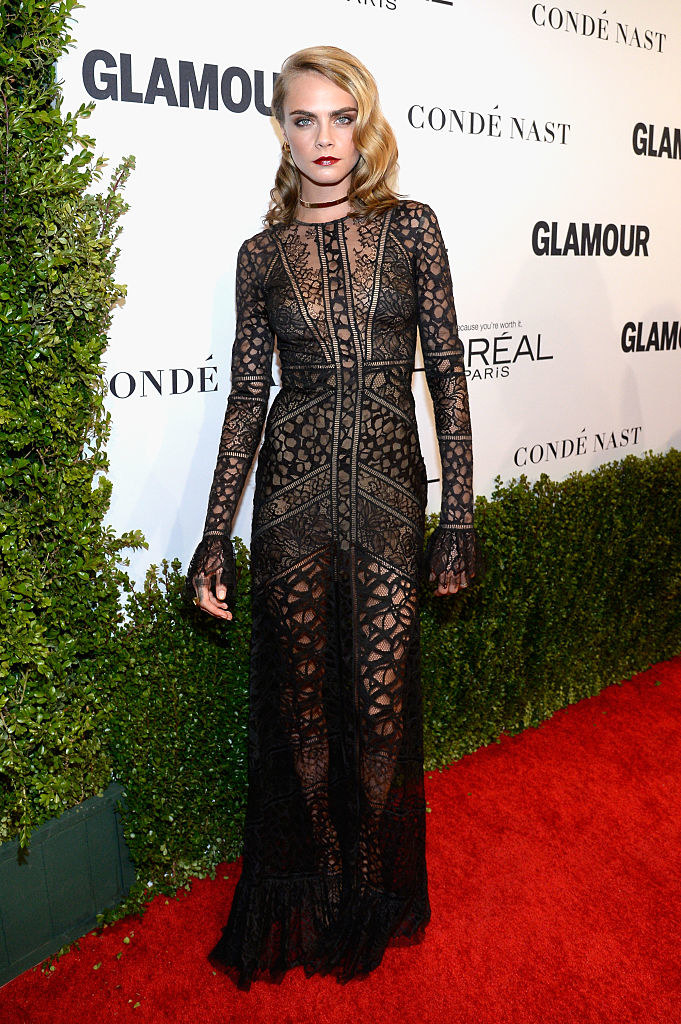 15.
Most of her more recent looks are pretty involved, but I still adore the simpler approach she took to style at the beginning of her career, like this dress she wore to the British Fashion Awards in 2012.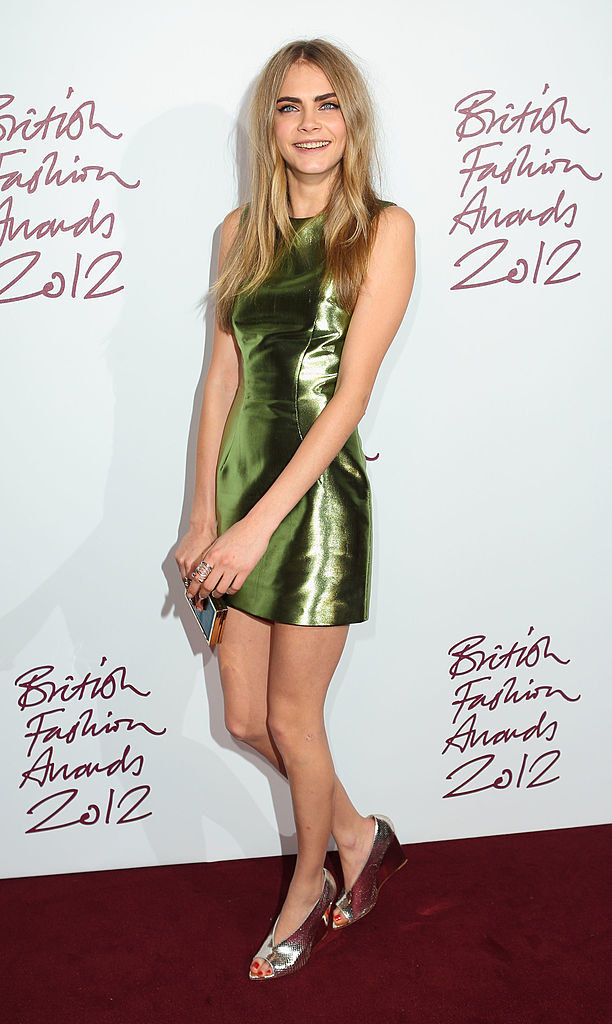 16.
I'm obsessed with all of Cara's suits, but especially this velvet one from the 2016 MTV Movie Awards.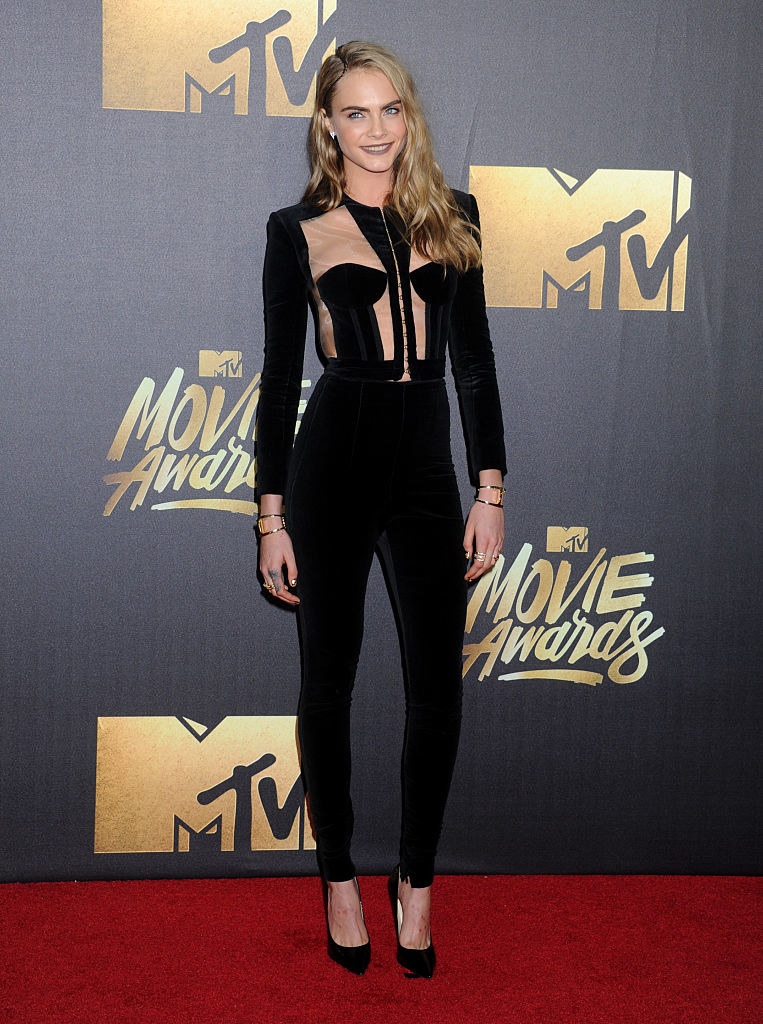 17.
And finally, I need to know if this fabulous mustard coat she wore to the 2014 GQ Men of the Year Awards comes in my size.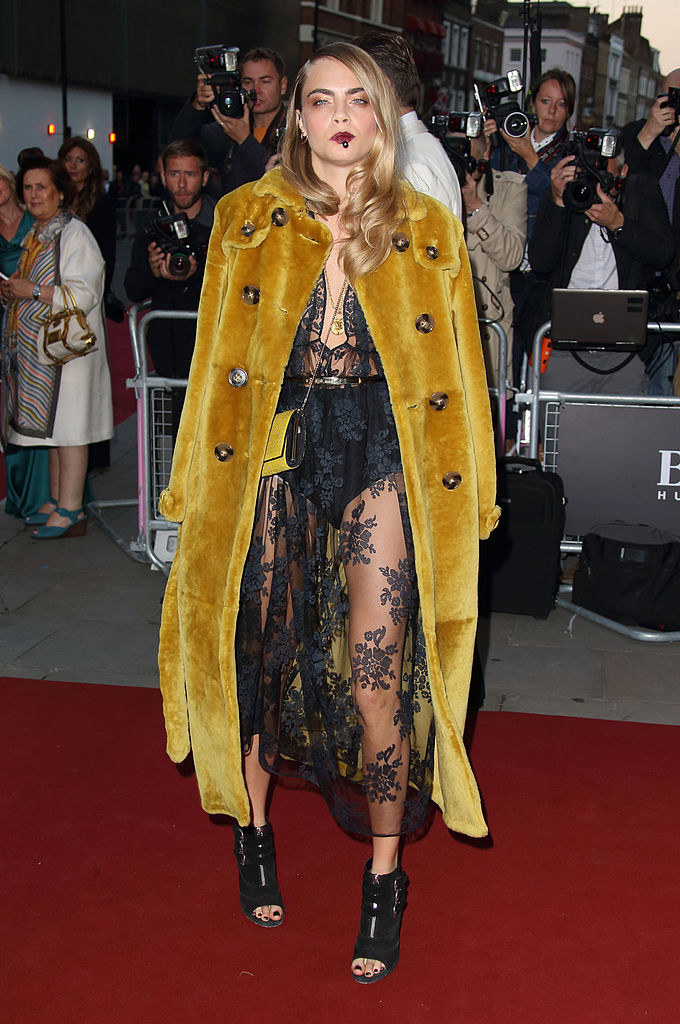 In conclusion: Dear Anna Wintour, please put Cara in charge of the next Met Gala, and please let the theme be suits. Love, Kristen. 🖤