I'm sure you don't need me to state the obvious here, but Cara Delevingne and Ashley Benson are in a relationship and it's super, super cute.
The pair started dating sometime last year, first being photographed leaving a Lauryn Hill concert together before seemingly confirming their romance when they were pictured doing some tonsil tennis in the middle of an airport.
Ashley even has a necklace with both her and Cara's initials on it. Fun and unrelated fact, but if you put their initials together, you get ABCD, which is just, ugh, poetic.
Despite the odd picture here and there, Cara and Ashley prefer to keep their relationship private. However, that doesn't mean they won't jump in to defend each other on social media, something an anti-gay troll found out the hard way.
It all started on Instagram when somebody left a comment telling Ashley to "stay away from that devil" before going on to say, "Many strong religious [men] would take you back in a heartbeat."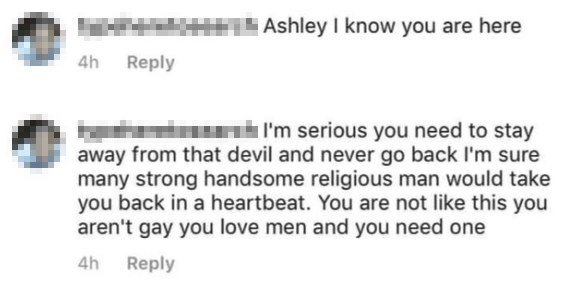 Ashley immediately responded, telling the person to mind their business and stop making things up.

Then Cara waded into the row, saying, "If you have a problem with true love then come and say this shit to my face instead of pathetically hating through Instagram."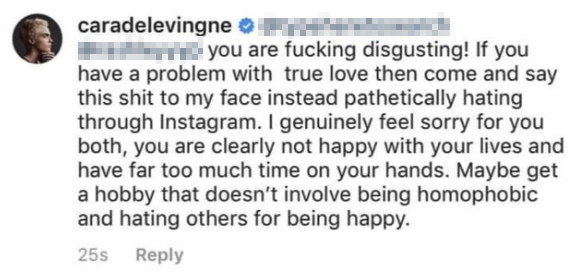 It's good to see that both Ashley and Cara have each other's back!