Chrissy shared the news after sparking criticism online for getting a COVID-19 test. In an Instagram post she said: "A lot of people are understandably curious (and nosey!) so I'll just say it here: I'm getting my boobs out..."
Well, we are happy to report that she is officially out of breast implant removal surgery — and it went well! In her Instagram caption, Chrissy wrote: "Surgery went perfectly! So so so so so sore, but waking up to this made it go away for half a minute at least." This is what she woke up to:
It is a note from Luna that reads: "Have fun pulling your boobies out."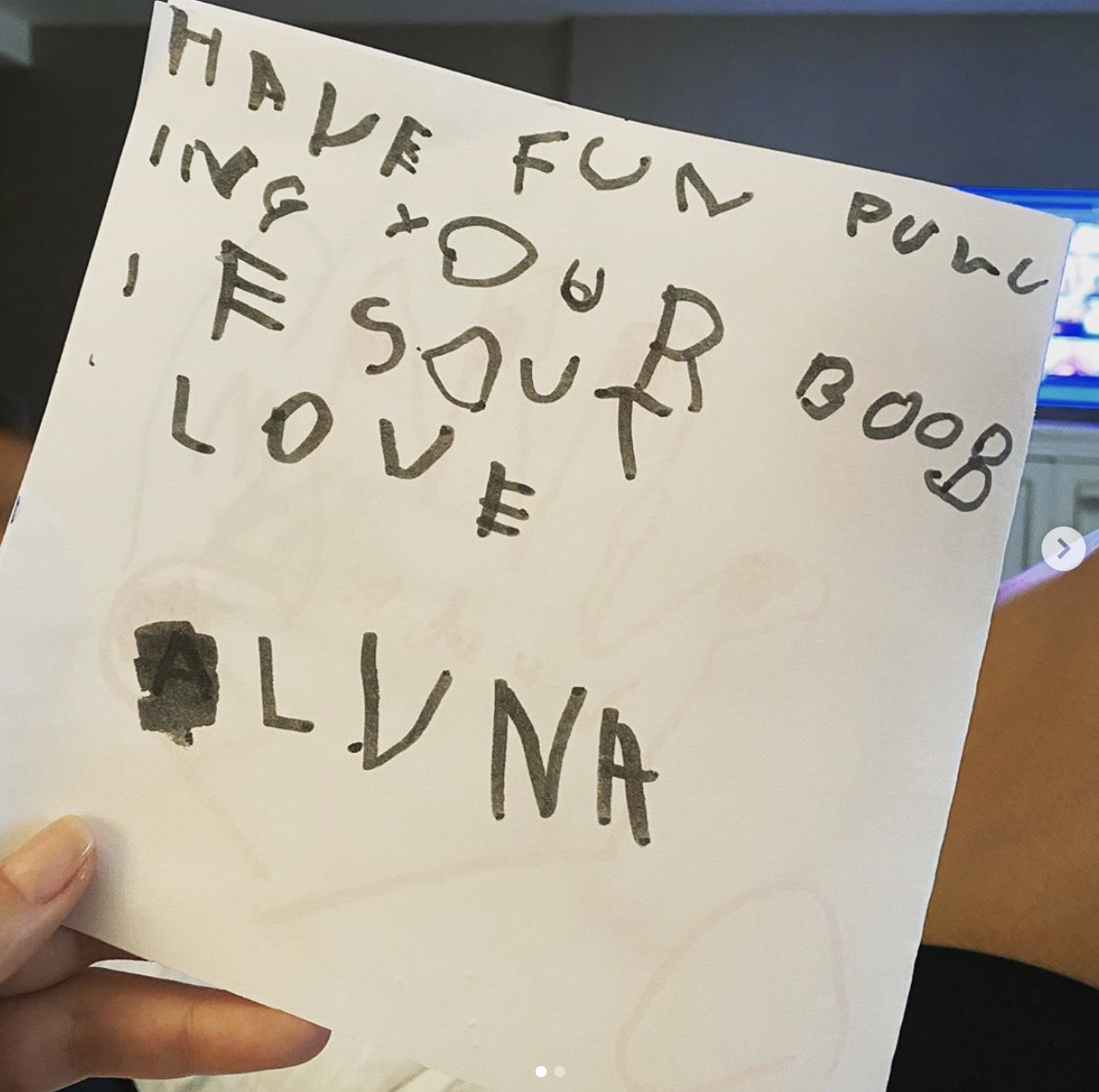 "BYE BOOBIES"
It was a nice send-off indeed.
Here's to a more comfortable ~boob~ life for Chrissy and a speedy recovery!