Chrissy Teigen Got A COVID-19 Test And Documented The Experience In A Video On Twitter
"It's like a weird tickle."
Chrissy Teigen just got tested for COVID-19, and if you're curious what it's like to get that nasal test, she documented the experience in a video posted to Twitter.
As you've probably heard, tests often involve taking swabs that go far up your nose. According to the New York Times, "it looks as if someone is poking your brain." Some describe the experience as painful or uncomfortable, but Chrissy revealed on Twitter that she "honestly loved it."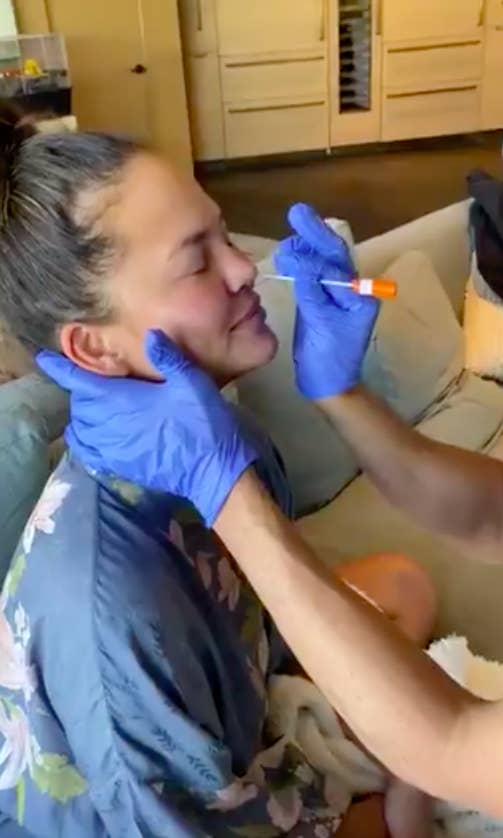 In the video, you can see the medical professional insert the testing instrument a good few inches up her nose. The footage might make you cringe, but Teigen just giggles.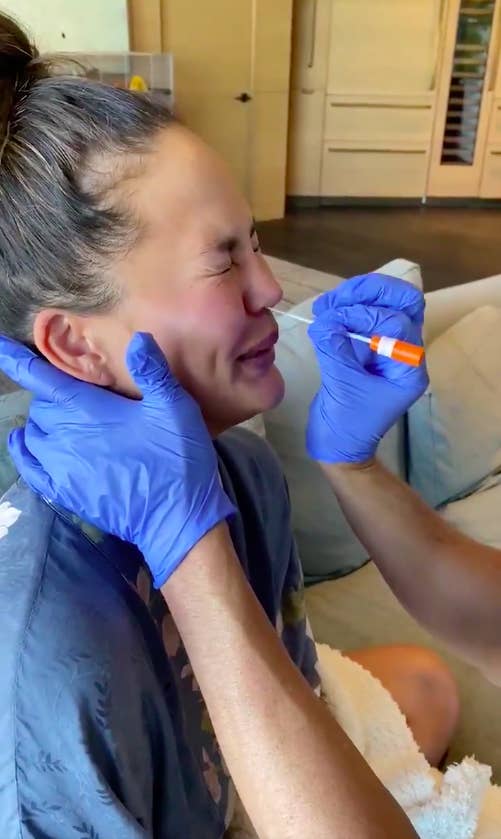 "It's not bad at all," she tells him, laughing. "It tickles." The medic responds by agreeing that "it's like a weird tickle."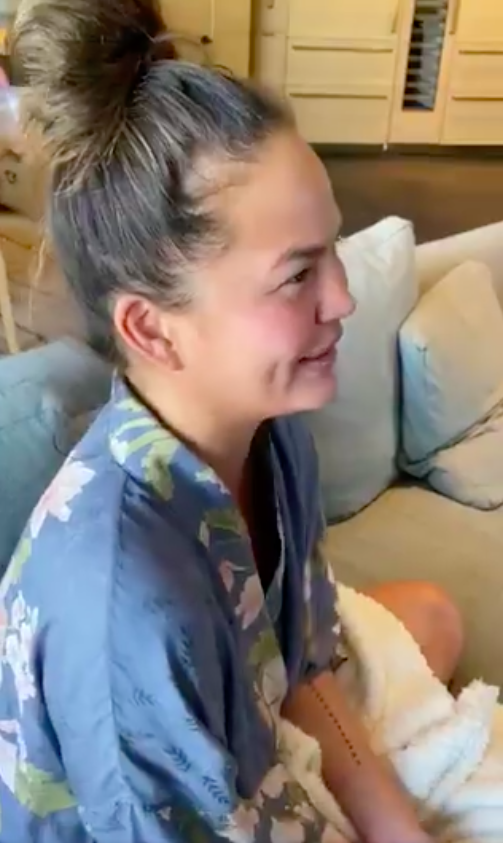 A few commenters on Twitter criticized Chrissy for getting a test, assuming that it was yet another example of celebrities getting special access to testing during this pandemic: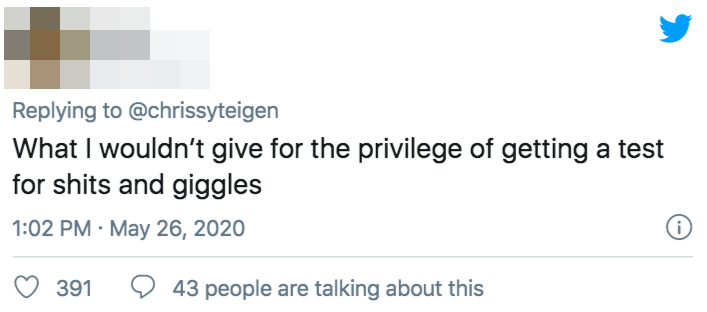 But Chrissy quickly clarified two important points. First of all, she had to get a test because she's about to undergo surgery.

And more importantly, Chrissy reminded her followers that anyone who lives in Los Angeles can now get a free test:
Chrissy also responded to a Twitter user who felt like posting the footage of her test might scare others from getting one. As Chrissy noted in her reply, she really thought the test was no big deal, and hopes that anyone who watches the video understands that it "couldn't have been easier."
And she's even offered some words of encouragement to those in the replies awaiting their tests:
You can watch Chrissy get her COVID-19 test below, and if you live in Los Angeles, you can schedule a free test of your own here.