As we all know by now, Chrissy Teigen is definitely the kind of person to be open and honest about pretty much everything, and getting tested for COVID-19 was hardly any different.
Posting a video on Twitter, Chrissy revealed that she'd been tested for the virus at home and, surprisingly to some, hadn't actually found it too uncomfortable.
In fact, despite the swab looking like it was far enough up her nose to come out the other side of her head, Chrissy just found the whole thing quite ticklish.
However, the video quickly prompted criticism from people highlighting the privilege of accessing a COVID-19 test so easily.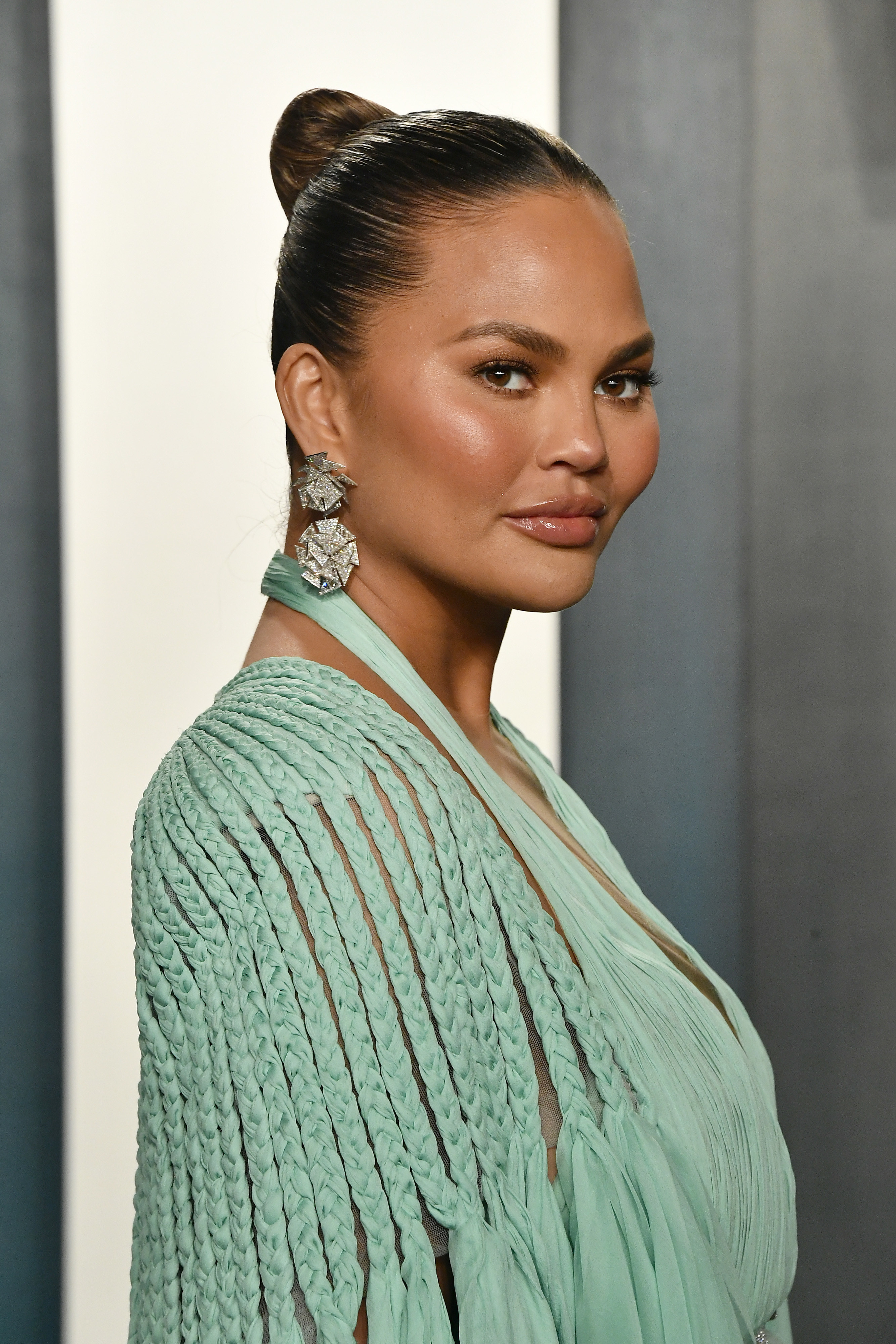 But Chrissy quickly shut the questions down, revealing she was actually getting tested because she was having surgery.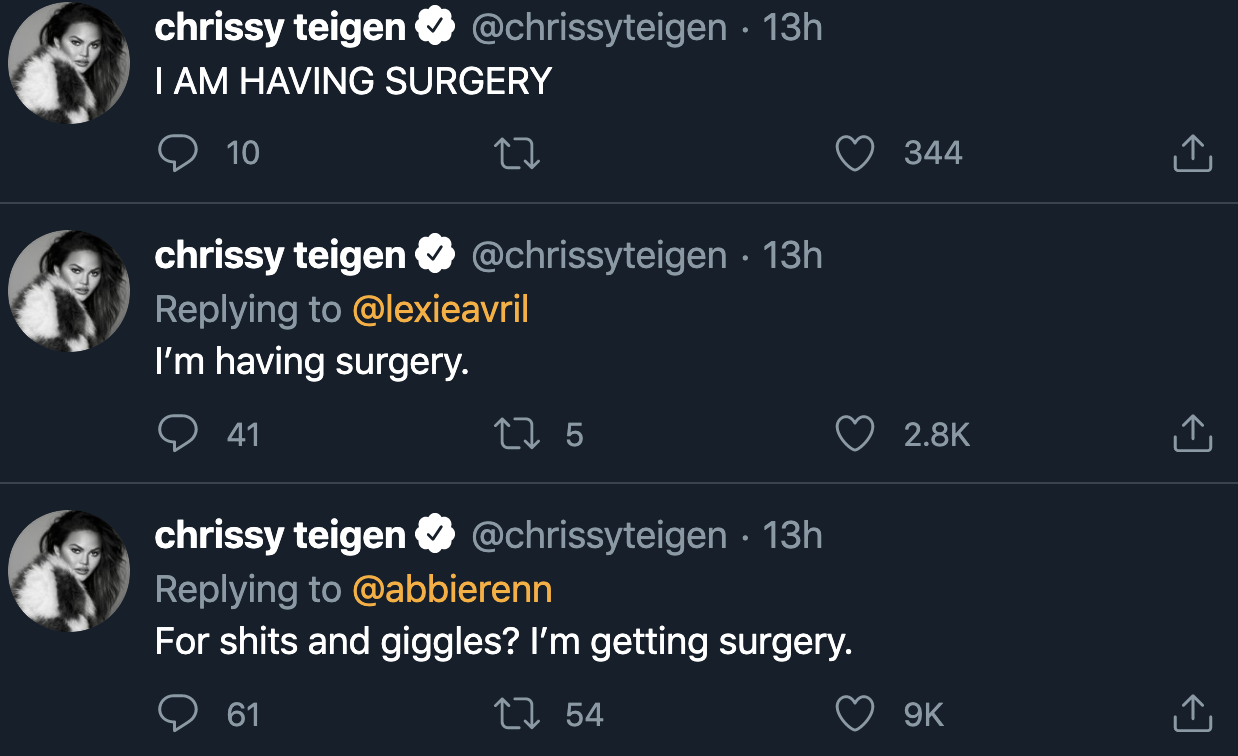 In a later tweet, she explained that had to get tested before the surgery and reiterated that getting tested in LA is free.
However, hours later and with even more questions being asked as a result of her tweets, Chrissy decided to set the record straight, revealing that she was actually getting her breast implants removed.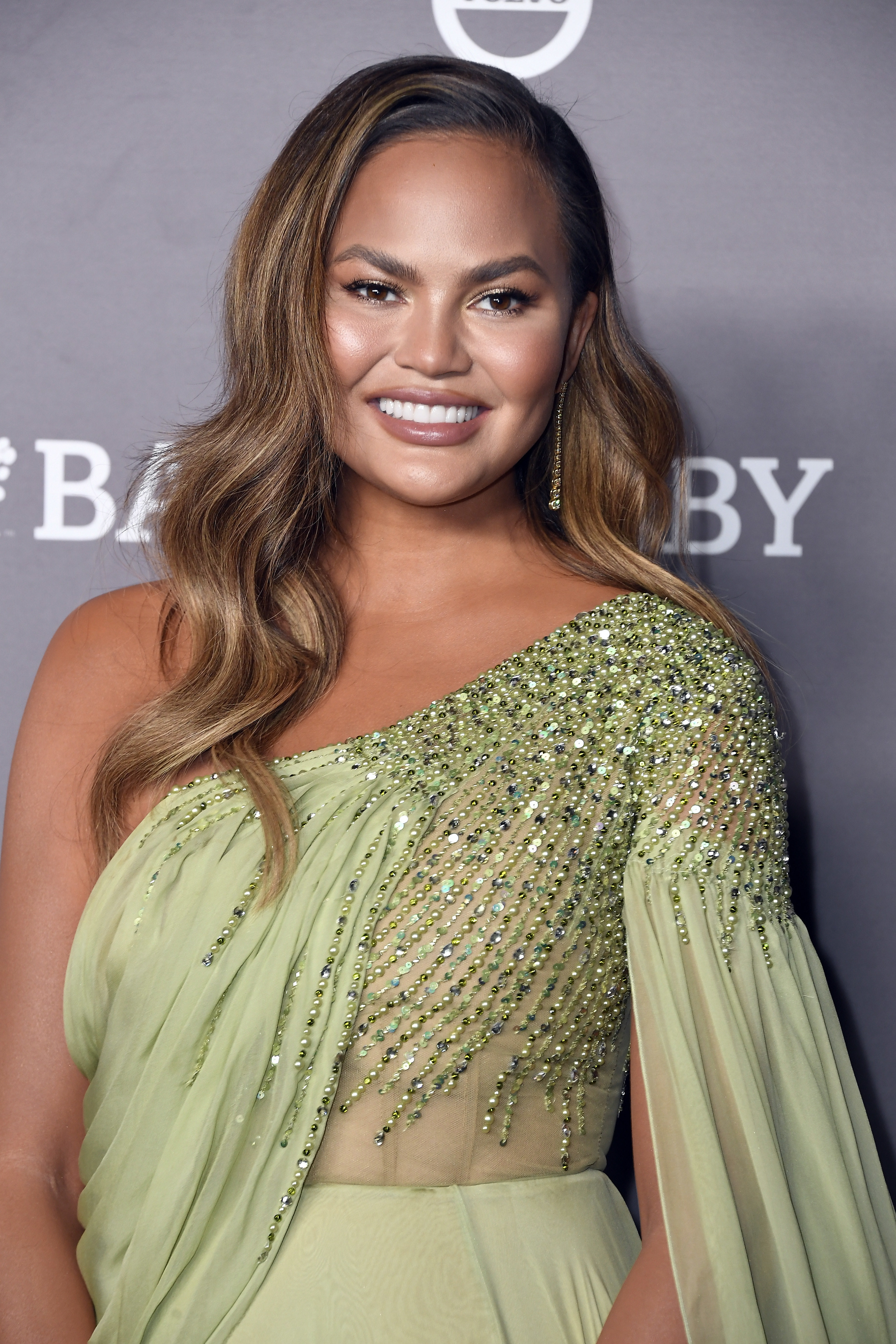 "A lot of people are understandably curious (and nosey!) so I'll just say it here: I'm getting my boobs out!" Chrissy wrote on Instagram. "They've been great to me for many years but I'm just over it."
"So don't worry about me! All good," Chrissy continued. "I'll still have boobs, they'll just be pure fat. Which is all a tit is in the first place. A dumb, miraculous bag of fat."
However, becoming a mother had made her question getting the implants replaced as she admitted to being more fearful about potential complications.