You might remember Macaulay Culkin from his beloved role in Home Alone.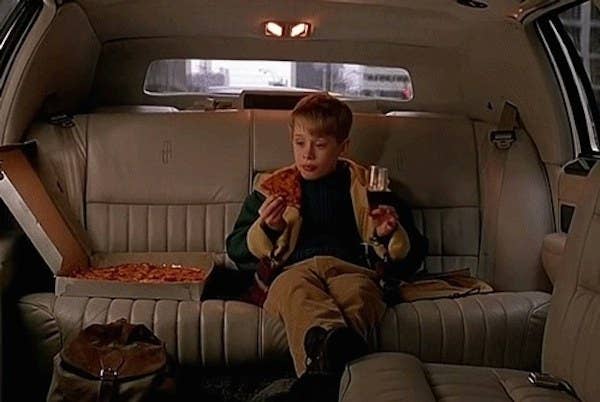 Here's the whole gang, enjoying a few slices of cheesy goodness.
Plenty of pizza to go around.
Correction: This video was released by The Pizza Underground on Jan. 7, 2014. We apologize for only noticing the beautiful weirdness now.