We get our first look at Mowgli (Neel Sethi), and it looks like director Jon Favreau didn't pull any punches when it came to the story's intense nature.
We also get our first look at Bagheera (Ben Kingsley)...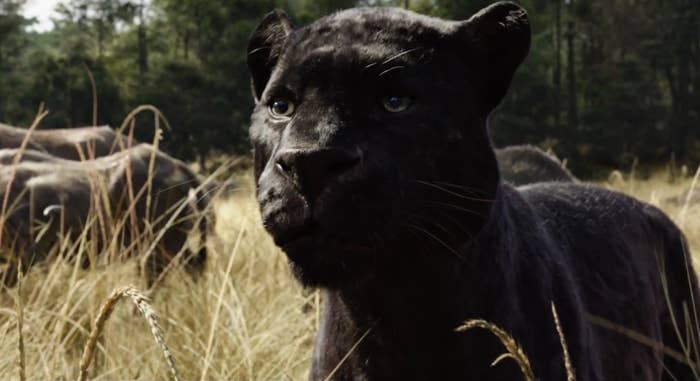 And his touching first interaction with young Mowgli.
And we even get a quick glimpse of Baloo (Bill Murray) and Mowgli hanging out!
Let's also talk about how terrifying Shere Khan (Idris Elba) looks.
And King Louie (Christopher Walken), hello, you are ENORMOUS.
The only voice we get to hear in the trailer is Kaa (Scarlett Johansson), but it's enough. She's terrifying and perfect.
Even though things are looking pretty intense for Mowgli and his jungle friends...
It looks like there'll still be room for the playfulness we all love in the original movie.
The Jungle Book opens April 15, 2016. Which is way too far away.