The critics may not have loved Venom, but fans of the antihero were more than content with the film. Tom Hardy played Eddie Brock, a reporter turned hero who bonds with a symbiote who originally came to destroy the planet.
We got to see Carnage's host, Cletus Kasady, played by Woody Harrelson, in the first film. Kasady is a deranged killer who bonds with an offspring of Venom. It appears that the movie may follow this comic storyline very closely.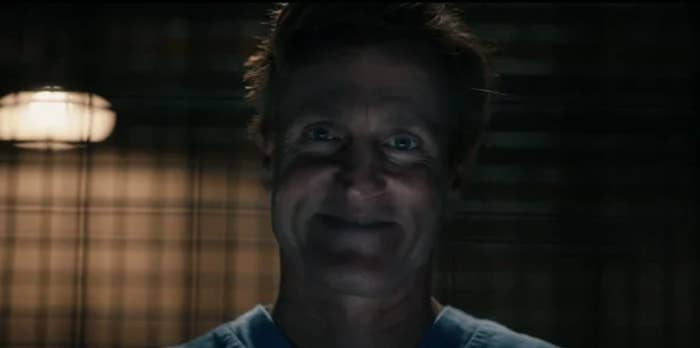 Venom was Sony's first film in their Sony Pictures Universe of Marvel Characters franchise (I don't know why they settled on that name).
So where does Let There Be Carnage fit in with this ever-expanding universe that Sony is building?
1.
Carnage's main purpose in the comics is often to set up a Venom and Spider-Man team-up. The two hate each other, but the appearance of Carnage always gets them to call a temporary truce.
2.
However, Carnage isn't the baddest villain out there when it comes to Venom lore. That rank is reserved for Knull. Knull is an ancient superbeing who created the symbiotes. Marvel just took readers on a sprawling cross-comic event based on Knull, so it wouldn't surprise me to see Let There Be Carnage at least hint at his existence.
3.
It wouldn't surprise anyone if Leto's Morbius made an appearance as well. Once again, Let There Be Carnage is set to be Sony's Iron Man 2 of sorts. Base players in the interconnected universe are sure to make an appearance.
4.
Kraven the Hunter is another character who might be launched in Let There Be Carnage. The fierce hunter is always looking for a challenge, and what better way to test yourself than to hunt an alien species?
5.
Many others believe that Olivia Wilde's rumored Spider-Woman franchise will start to take shape in Let There Be Carnage.
6.
In the comics, Carnage also has a love interest, Shriek. Shriek will be played by Naomie Harris in the film. Her appearance in the trailer for Let There Be Carnage was a shock to many fans, but a delightful one.
7.
Let's also not forget the Madame Web film that is in development over at Sony. Madame Web is a seer and an elder who could easily be introduced in Let There Be Carnage in a post-credit scene.
8.
All in all, fans should expect Venom: Let There Be Carnage to be a universe-setting film that will try to cram in as many seeds for growth as possible.