Halle Berry Said She "Couldn't Be Prouder" Of Everything Zendaya Has Achieved
"I couldn't be prouder."
Halle Berry is on Team Zendaya! She's taken note of everything the former Disney star has accomplished, and like most of Zendaya's fans, she's rather impressed.
"At 24, that she can have an idea and go get it done [with] enough support behind her... [and] power and [the ability] to keep the creativity — I think that says so much for where we have gotten," Halle said at a virtual panel for the Hollywood Foreign Press Association, adding, "And that is what makes me want to keep fighting: Because of Zendaya, at 24, a Black woman can do that."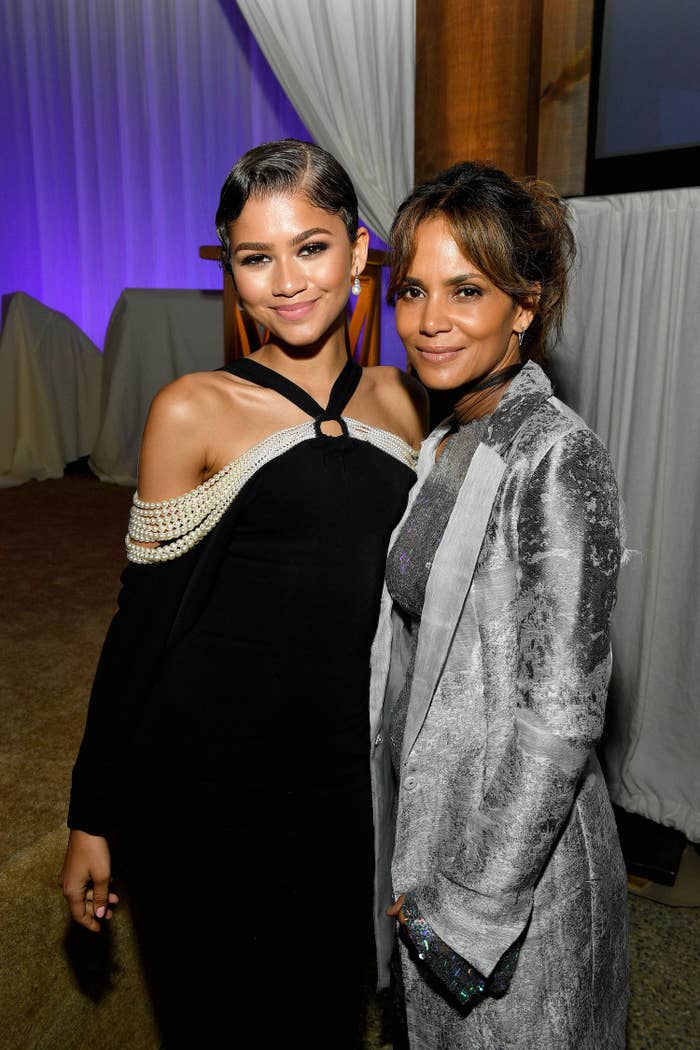 Her praise didn't end there. Halle said the Euphoria star "is proof-positive that things are changing" in Hollywood, and she "couldn't be prouder" of everything the actor has achieved.
Zendaya's accomplishments are not going unnoticed. In September, she became the youngest woman ever to win an Emmy for Best Actress in a Drama Series, for her role as Rue in Euphoria. And now she's going to star alongside John David Washington in the upcoming Netflix film Malcolm & Marie.
"I've been lucky enough to work with men who have respected my power, and encouraged it, with that being Sam [Levinson] and obviously John [David Washington]," Zendaya said about why she's gotten so far in Hollywood during the virtual panel.
"I've been lucky to be in those experiences that are collaborative and open to what the world should be looking like," she continued. "Had it not been for the women before me, I wouldn't be in this position."
Halle is right. Zendaya is a trailblazer, and I can't wait to see more of what she does!