Zendaya is on the cover of Essence looking, in short, like a goddess.
As part of the brilliant interview, she discussed her historic Emmy win in September — where she became the youngest winner of the Best Lead Actress in a Drama Series award.
"I remember taking a deep breath, and then hearing my name, and then my family screamed," she recalled. "I was worried that if they kept screaming for too long, I wouldn't have any time to actually say anything — but I didn't want to stop them, because they were having a great time."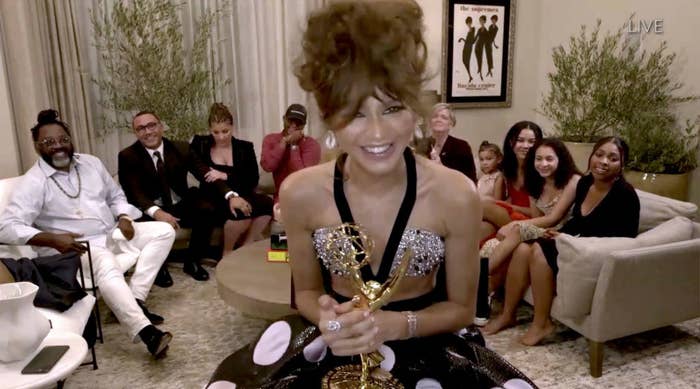 When asked about her speech, she continued, "It just feels like a lot of the time, especially for young Black people, you're birthed into a system that's not built for you. It's on us to take it from here and hopefully make it better."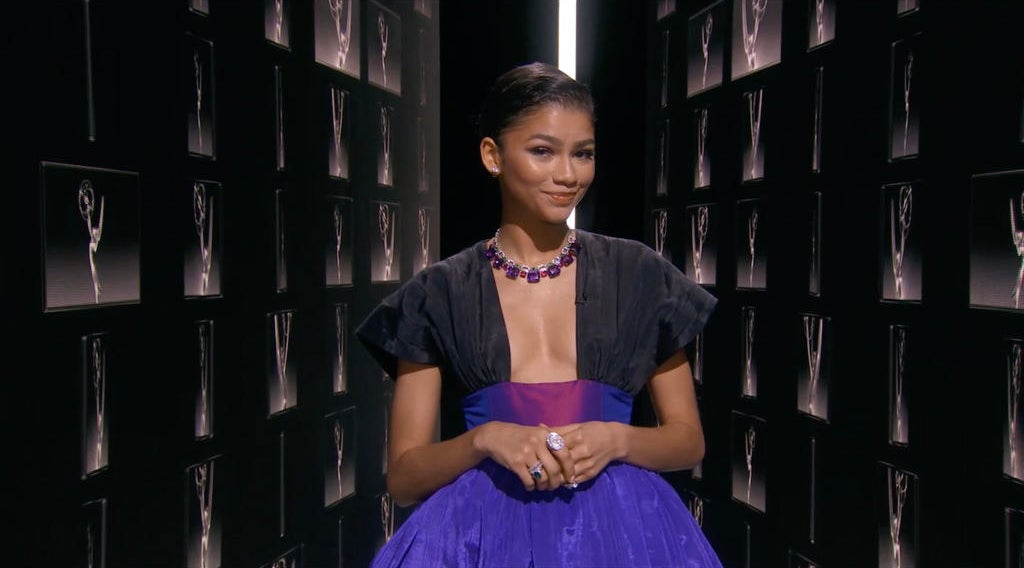 "I felt weird celebrating my Emmy win — and it was only a few days later that we heard the Breonna Taylor ruling, which was devastating. We're also often told not to celebrate our victories."
More broadly on the note of Black art created during an incredibly difficult year, she continued, "Everything we're faced with right now, specifically Black Lives Matter, is traumatic. These are our brothers and sisters we're watching be murdered. I think to overcome that in any way, and also to allow ourselves that space to have joy, to have beautiful things, to take care of ourselves, to look after each other — it's so important."