1. Here we go! Time to see if all the bizarre promo art has anything at all to do with the actual show. (Spoiler alert: It never does.)
2. "I'm working on becoming an Instagram influencer, and I refuse to show my full ass crack, so my hairstyle has to be on point." Leslie Grossman already coming in hot with the one-liners.
3. Coco must be the only person in LA who doesn't like cold-pressed juice.
4. The least believable part of this whole thing is that people have their phones set to ring, not buzz, when the emergency alert sounds. Literally no one does that.
5. But real talk: I would immediately shit my pants if I got that alert. Sorry.
6. I'm glad Billy Eichner and Leslie Grossman are together in every AHS universe. It feels right.
7. The news anchor saying goodbye to his children is actually incredibly poignant.
8. "Daddy loves you." And now I'm crying.
9. Joan Collins complaining about the champagne being too cold while the world is ending is literally me.
10. "It's probably fake news. I'm gonna call Donald." She did not come to play!
11. Can we just give her an Emmy already?
12. My new nightmare is dying in LA traffic during the apocalypse, so thanks for that.
13. Who knew an atomic explosion would make for such great lighting?
14. Mallory really should have Instagrammed the mushroom cloud.
15. Leslie Grossman's back must be hurting from carrying this first episode so far.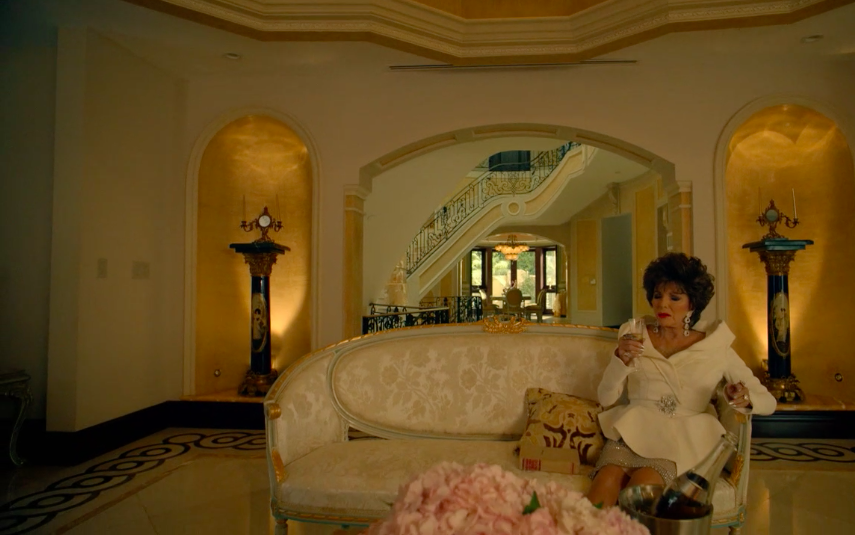 16. Seriously, I'm glad we went back in time to see the hottest family in TV history.
17. Wait, I have to watch the news anchor cry again?!?!
18. *looks at Timothy* Where's my hug?
19. Everybody who has done 23andMe is SHAKING.
20. Timothy, it's okay, you're too attractive to die here.
21. Also, no one's going to judge you for winning Survivor: Apocalypse. Just leave your family behind.
22. Is Michael Langdon going to appear in this cell? Because I don't think I'm ready to see what a Connie Britton–Evan Peters love child looks like.
23. They're killing survivors already? This definitely bodes well!
24. The Outpost looks just like a Richard Serra sculpture, not gonna lie.
25. My high school science lab had better decontamination protocol than the Outpost.
26. Sarah. Fucking. Paulson. She was born for this role!
27. If someone wants to lead me to an underground bunker so I can live with Sarah Paulson, I would gladly go.
28. But her character's name is Wilhelmina Venable. I cannot.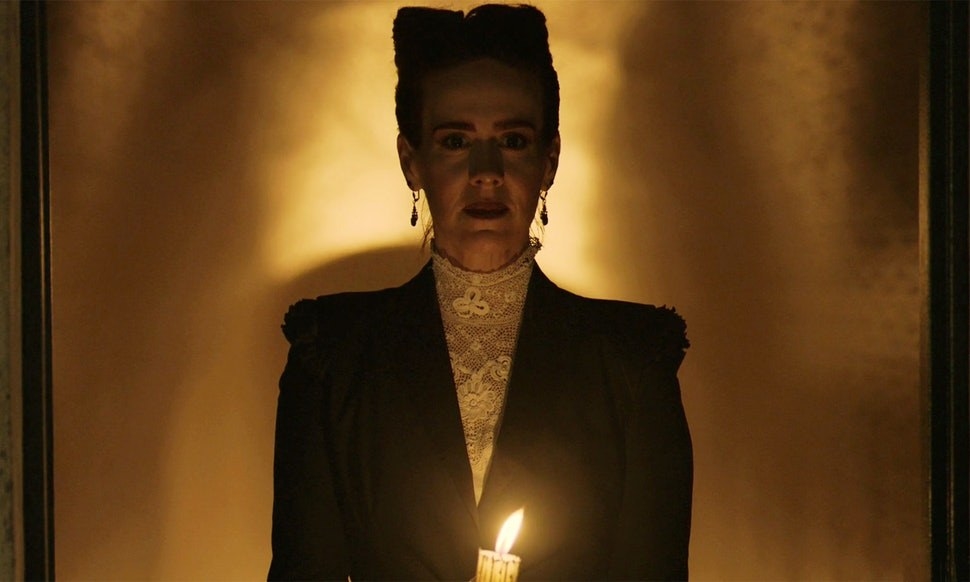 29. Is...this just a sexy The Handmaid's Tale?
30. Like seriously, was Ryan Murphy tired of hearing about The Handmaid's Tale so he created his own version?!
31. Venable complaining about technology is literally every grandparent ever.
32. Wait, so even during the apocalypse, rich people still have "worker ants" to serve them?
33. So, I guess on Wednesdays we wear purple now instead of black?
34. "No unauthorized copulation?" With 99.99% of people dead, shouldn't they be encouraged to get it on?
35. Also, copulation is definitely the best synonym for sex.
36. *watches Timothy's steamy shower scene* Next thing I knew, I was pregnant.
37. 666 on the mirror — I'm glad the devil is at least subtle.
38. Sarah Paulson is serving dinner and a LEWK.
39. Ms. Venable is like an apocalyptic Miss Hannigan.
40. They get all dressed up to eat gelatinous cubes. Makes sense.
41. "Fuck this bullshit. With all the thought that went into this place they don't have a single bag of Pirate's Booty in the pantry." Coco: 1, Venable: 0.
42. For $100 million a ticket, I'd expect more than a cube of jello for dinner too.
43. All I want to know is what bunker decided to keep a carrier pigeon in case of emergencies?!
44. Kathy Bates is Aunt Lydia 2.0 and I am here for it.
45. Sarah Paulson and Kathy Bates are the definition of Big Dick Energy in this season.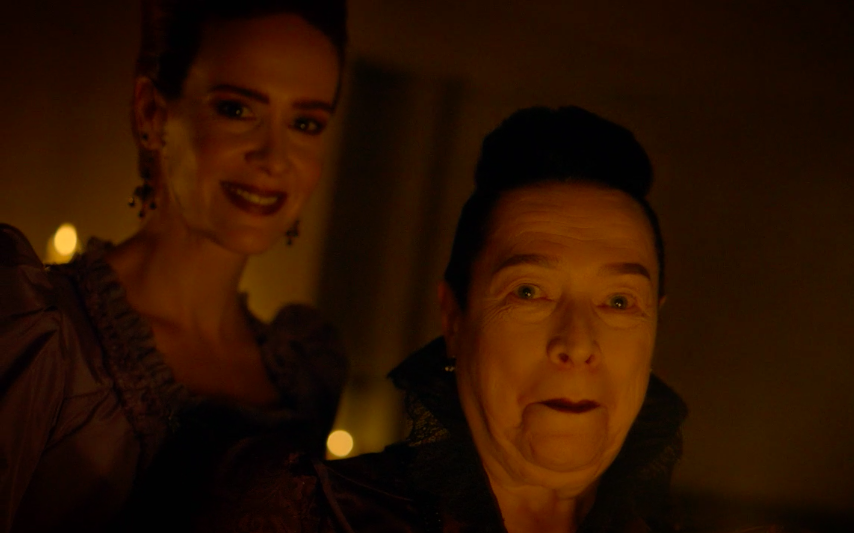 46. Is it even AHS if we don't see Evan Peters' ass?
47. Couldn't they have just scrubbed him again instead of killing him?
48. I'm glad the apocalypse also caused Victorian era fashion to be back in style. Feels like a good move.
49. Kathy Bates's outfit reveal is giving me so much life right now.
50. Please tell me Venable and Miriam are a couple. A match made in heaven. Or hell?
51. Rihanna's "S&M" would've been the perfect theme song for this episode.
52. Next season on AHS: Dominatrix...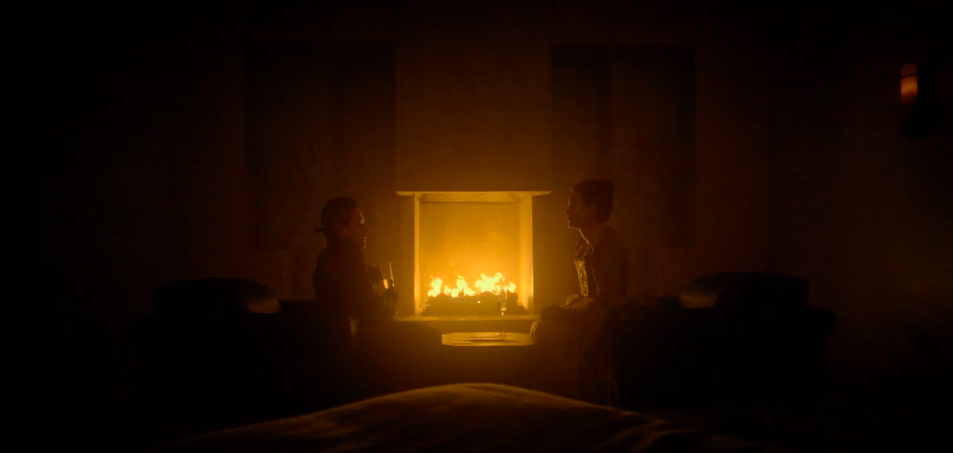 53. "Masturbating with my off hand." I'm glad they decided to give Leslie Grossman all the incredible one-liners this season. She's an icon.
54. Ms. Venable says "bonne bouche" like I know what the fuck that is.
55. I just googled it. It means "a tasty morsel" or "treat."
56. Wait, bonne bouche, as in the stew they're eating?
57. Are they gonna fucking eat Stu?! I mean, his name was Stu!!!
58. OH. MY. GOD. THEY'RE EATING STU. STU STEW.
59. Everybody at an AHS watch party named Stu is slowly trying to sneak out right about now.
60. Joan Collins enjoying eating Stu is simultaneously the best and worst thing to ever happen.
61. The music in this episode is really good, so sign me up for Satan's Spotify playlist.
62. Wait, we're just gonna skip over 18 months of the apocalypse? Sure, Ryan Murphy.
63. Those 18 months really did a number on Coco's hair.
64. I love that we went from flying an airplane out of the apocalypse to horse drawn carriages.
65. If Cordelia Foxx gets out of this carriage right now, this will already be the best season of AHS.
66. I did NOT expect the Antichrist to have long hair.
67. Michael Langdon! Tate and Vivien's son would be this extra.
68. Why does Michael look like he's a member of the Volturi from Twilight? Or even better, Fabio.
69. That song sounds familiar.
70. Apparently it was used twice in Murder House, once in the premiere and once in the finale. We love an AHS Easter egg.
71. Well, until next week's episode — where hopefully we won't be eating more people.