Hi, we're Jen, Nora, and Kayla and we're all completely obsessed with The Marvelous Mrs. Maisel.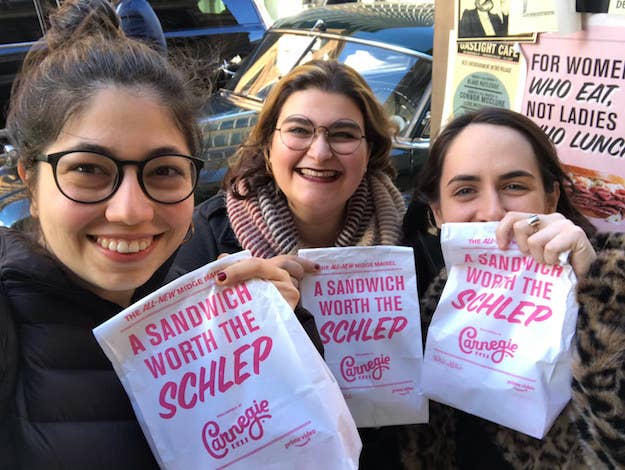 Seriously, here's Jen and Kayla as two different stages of Midge Maisel from Season 1:
Anyway, while we patiently wait for Season 2 to drop on Amazon Prime Video this Wednesday, Dec. 5 (!!!!!!!!) we need to tell you about the most marvelous time we had last week.
You may have heard that in honor of the show's return, there's a 1950s-style Carnegie Deli pop-up in NYC from Dec. 1 through Dec. 8.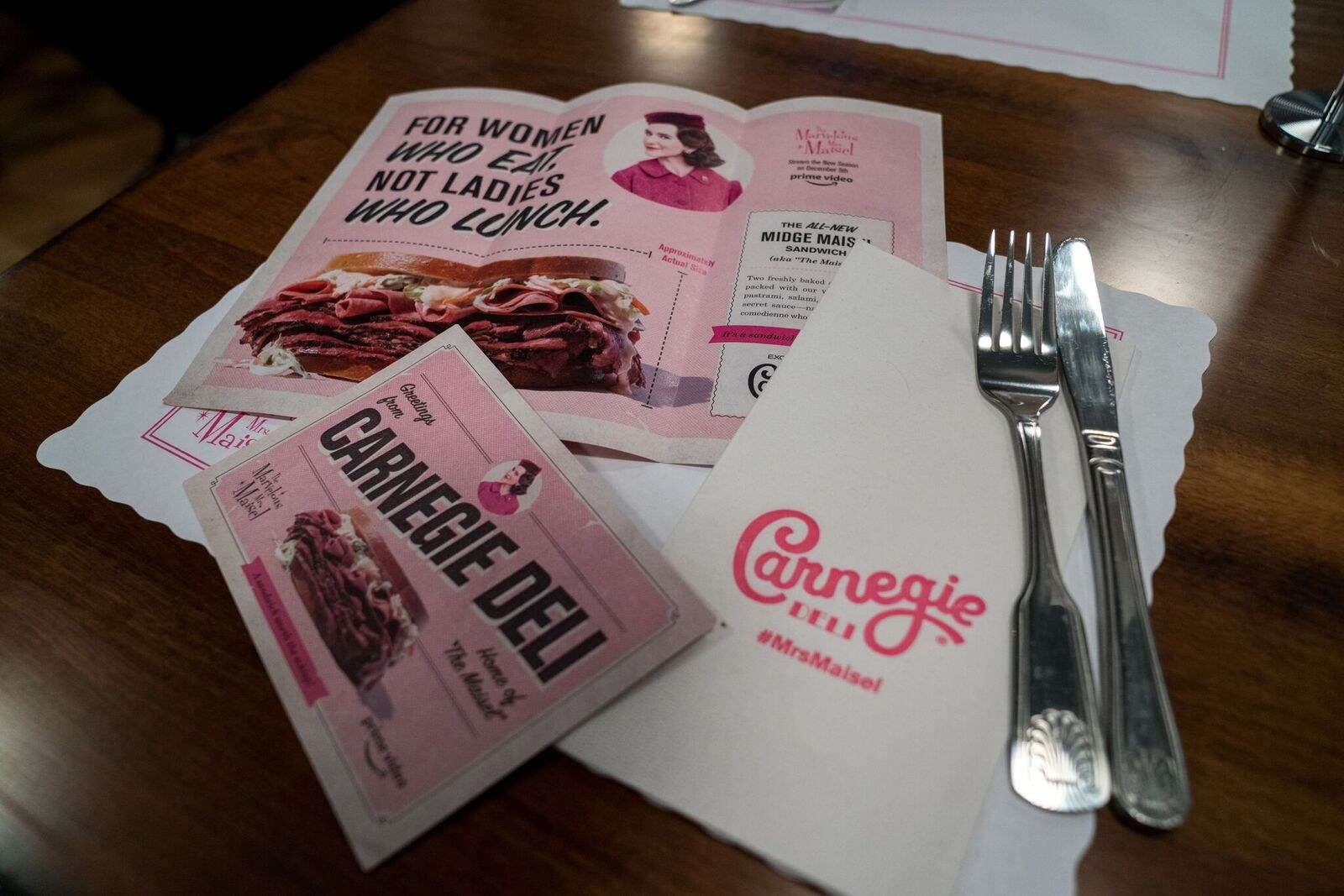 Well, we got to check it out in person last Thursday, and it honestly felt like we were transported right back to the 1950s.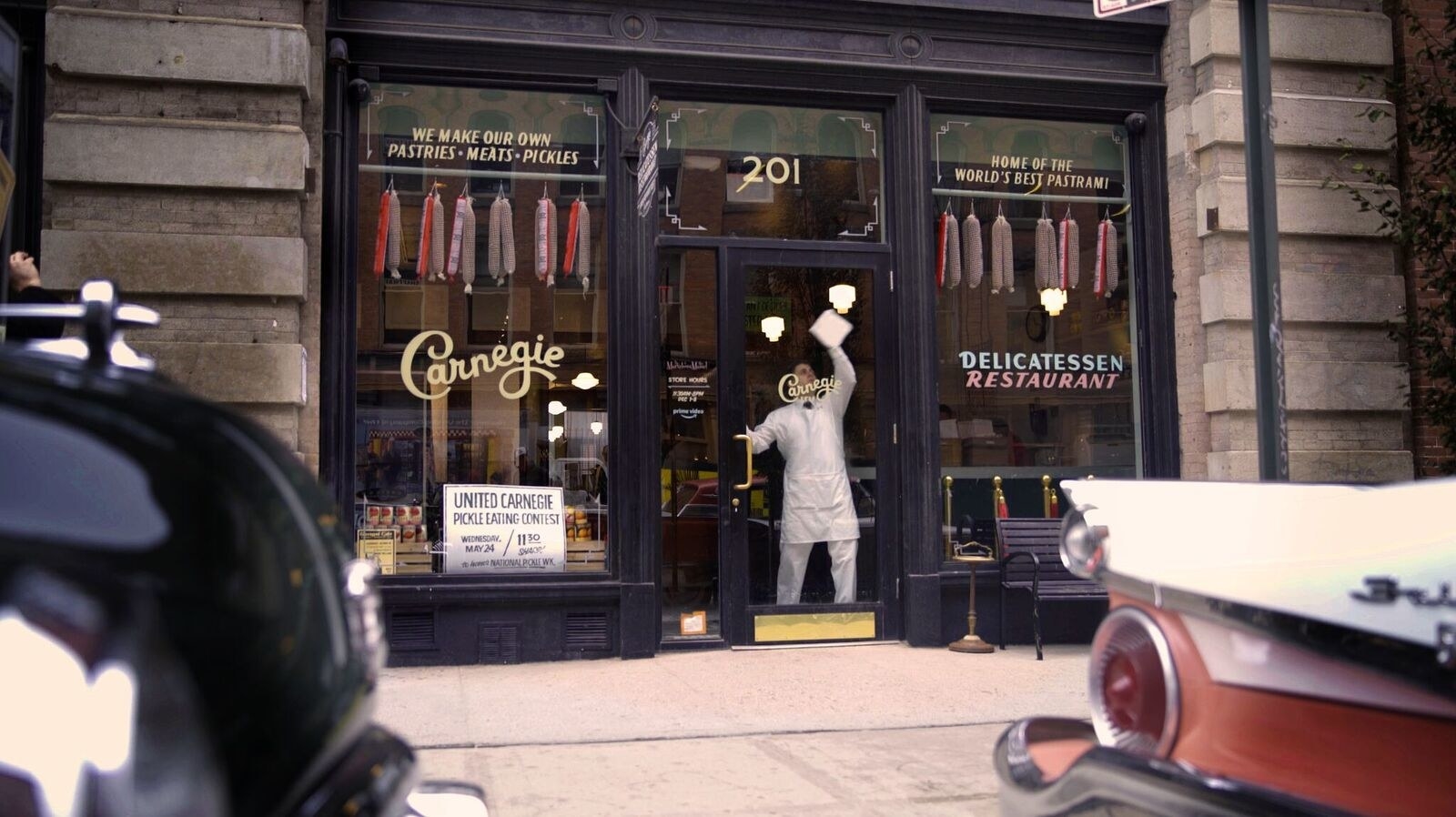 For starters, the entire block was straight out of the past with 1950s cars parked on the street and women decked out in their finest clothes from the era:
We walked in and we were immediately greeted with the menu, which included so many classics like knishes and Dr. Brown's soda — aka, the best soda of all time!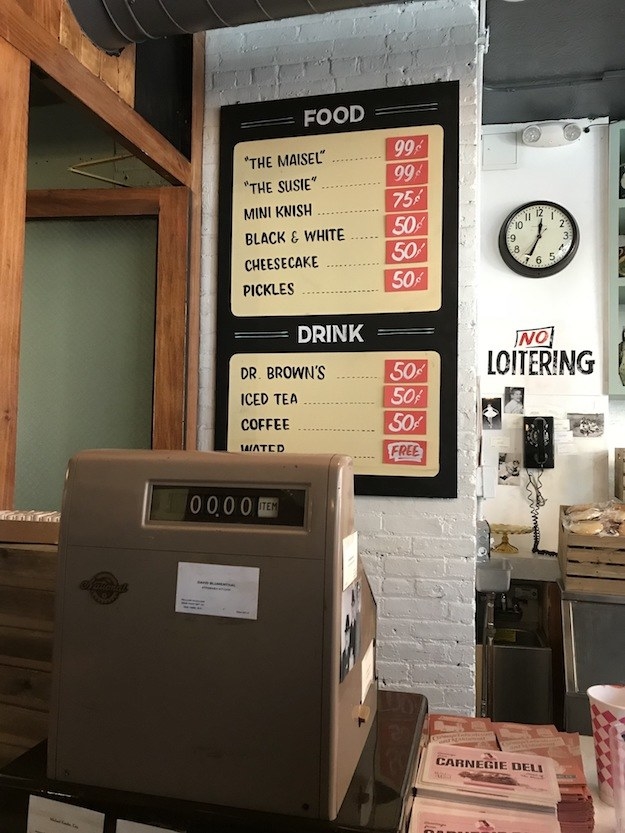 The two sandwich options were "The Maisel" (pastrami and salami) and "The Susie" (turkey) and they were honestly BOTH worth the schlep:
We were also wowed by the amazing attention to detail, like this wall of fame that featured pics of 1950s stars including Midge Maisel herself.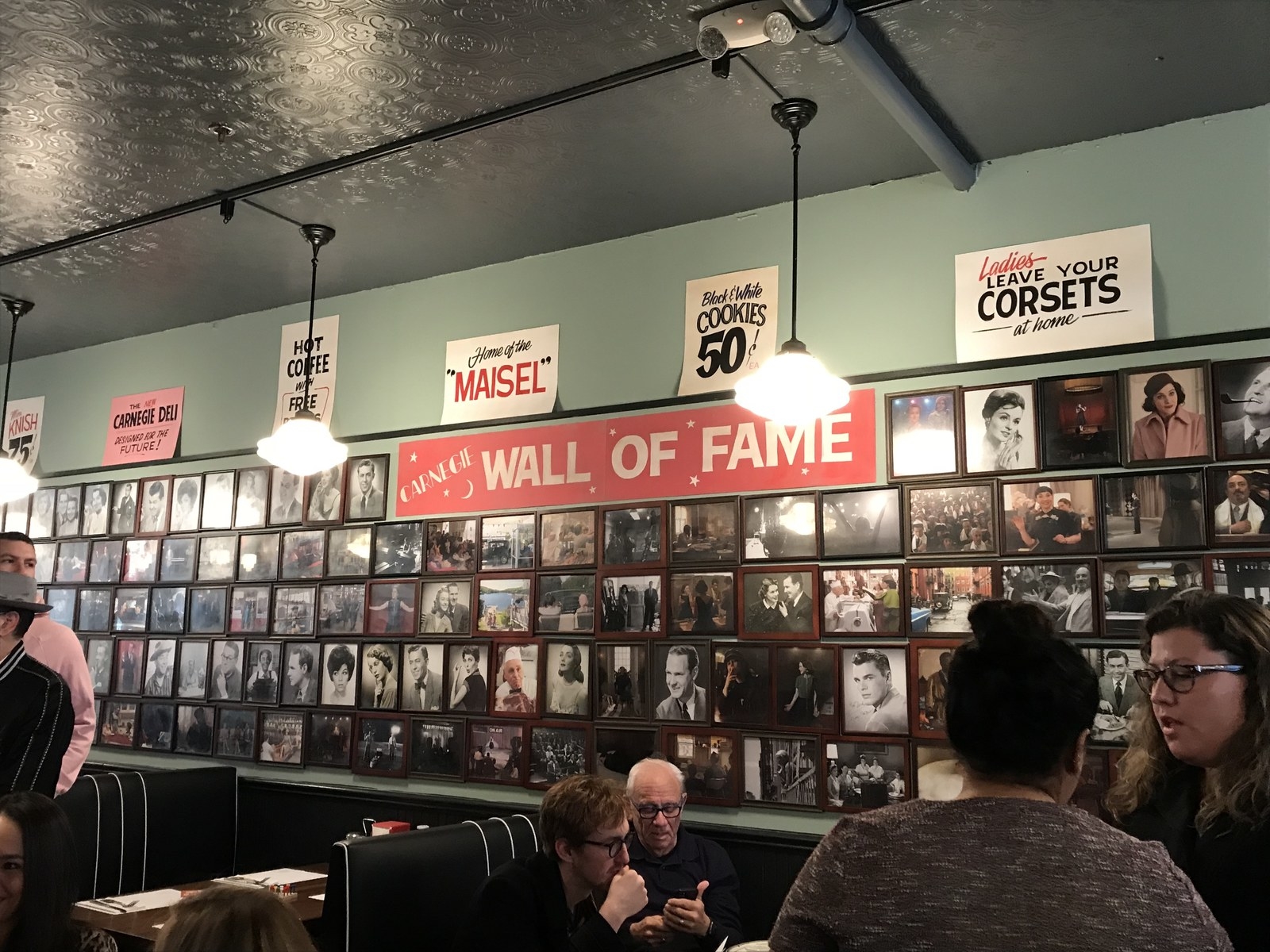 Oh, and by the way, we weren't the only ones who loved it. The entire main cast came by to try out the goods:
All in all it was an ideal afternoon and it only got us even more excited for Season 2. And even though we failed to take a successful photo booth picture, we left in amazing spirits!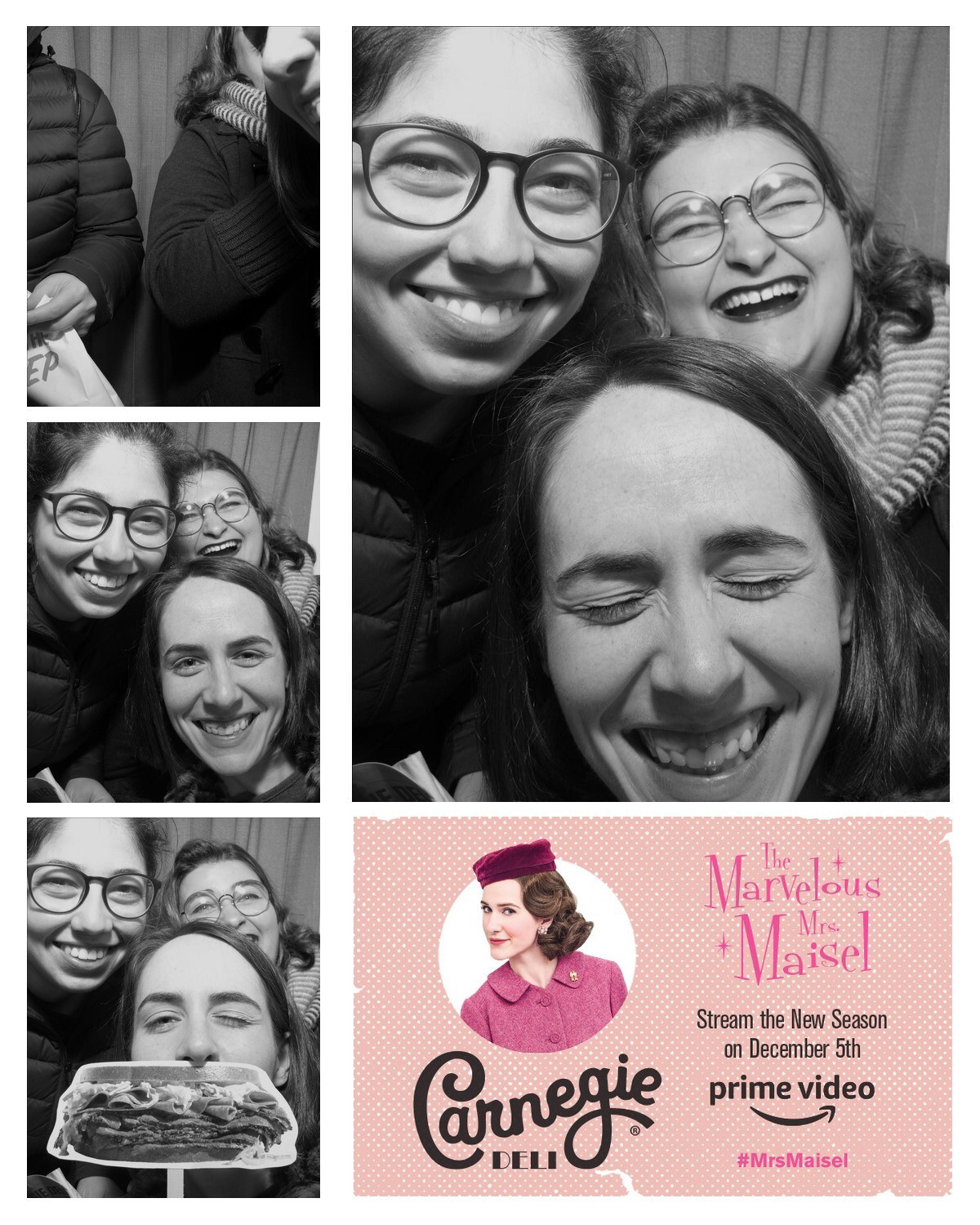 If you're in NYC, you can check out the pop-up for yourself — but you might want to get there early to beat the lines. And be sure to stream The Marvelous Mrs. Maisel Season 2 when it comes out on Wednesday!