If you haven't watched Riverdale yet this week, you ABSOLUTELY 100% SHOULD NOT READ THIS POST, OKAY????? GO AWAY!
Of course, this wouldn't be the first time one of Riverdale's core four looked dead AF. It happened to Jughead and then he was basically biking the Tour De France in the next episode.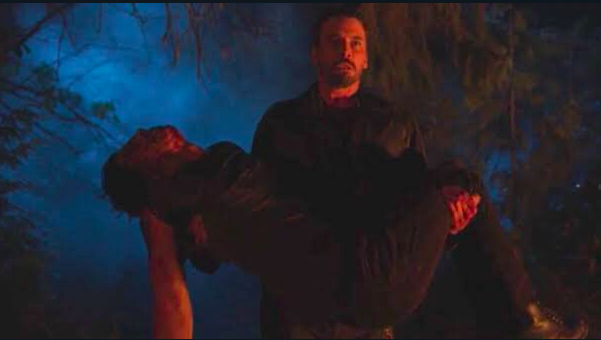 So I'm going to break this down a little bit with a few different arguments...
ARGUMENT 1: Archie is 100% DEAD AND NEVER COMING BACK.
Probability: 1%
Yeah, I don't buy it. KJ has way too big of a following. Plus, the show is based on ARCHIE COMICS, for forks sake!!!! And to kill off Archie in such a meaningless way on a mid-season episode sounds pretty unlikely to me.
ARGUMENT 2: Archie is ACTUALLY dead, but will come back to life via Sabrina Spellman or as a zombie.
Probability: 15%
While I PERSONALLY think this would be awesome, I don't really believe it's where the show is going. Then again, when I started Season 1 — a show about teens in high school solving the murder of Jason Blossom — I didn't know we'd be where we are today!
ARGUMENT 3: Archie never ACTUALLY died, he was just on the brink of death and the whole thing was just for shock value.
Probability: 84%
KJ Apa is WAY too popular to be written off this show or turned into a weird zombie, come on people!
Oops. Something went wrong. Please try again later
Looks like we are having a problem on the server.
OKAY, IS ARCHIE DEAD?
Yes, he is definitely dead and never coming back!

Yes, but he will come back to life somehow...

No, it was just a shocking cliffhanger, nothing to see here!

I have some other theory, and I'll tell you about it in the comments!