This First Look At "Never Have I Ever" Season 2 Just Made My Whole Week
Common is joining the cast for Season 2!
If you're like me, you basically haven't stopped thinking about Never Have I Ever since it premiered last April on Netflix.
Well, today we got the wonderful news that Season 2 will premiere in July — and we got it straight from Maitreyi Ramakrishnan, who plays Devi.
But if July still feels way too far away, Netflix has gifted us with so many amazing pictures from the new season. Let's dive right in!
For starters, Devi is clearly still trying to figure out if she wants to date Ben or Paxton — and I'm absolutely obsessed with this iconic pros and cons list: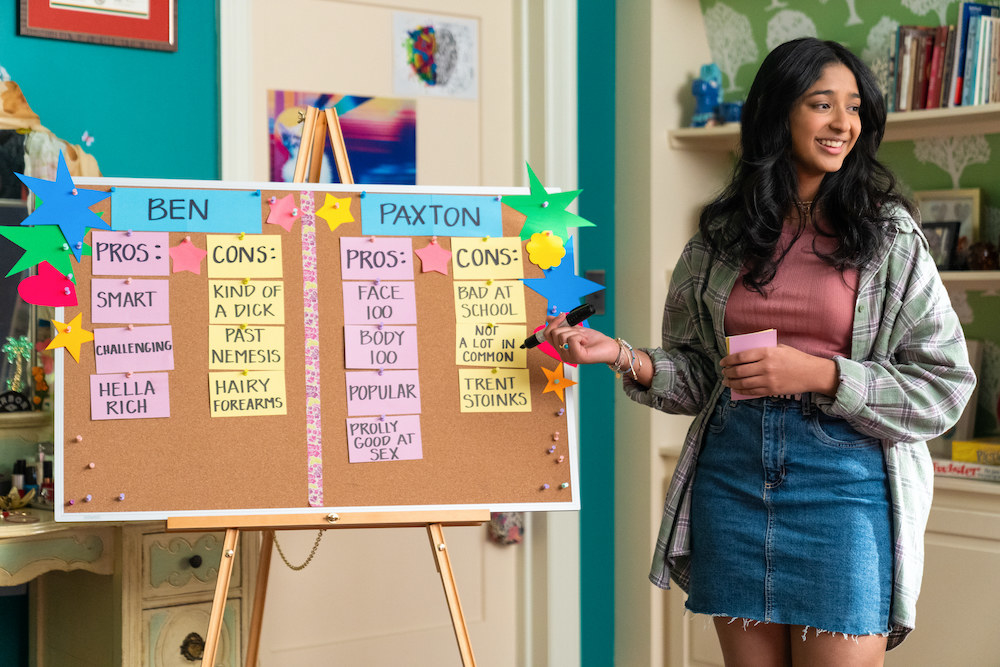 The biggest piece of new information is that Common is joining the cast as Dr. Chris Jackson, a dermatologist.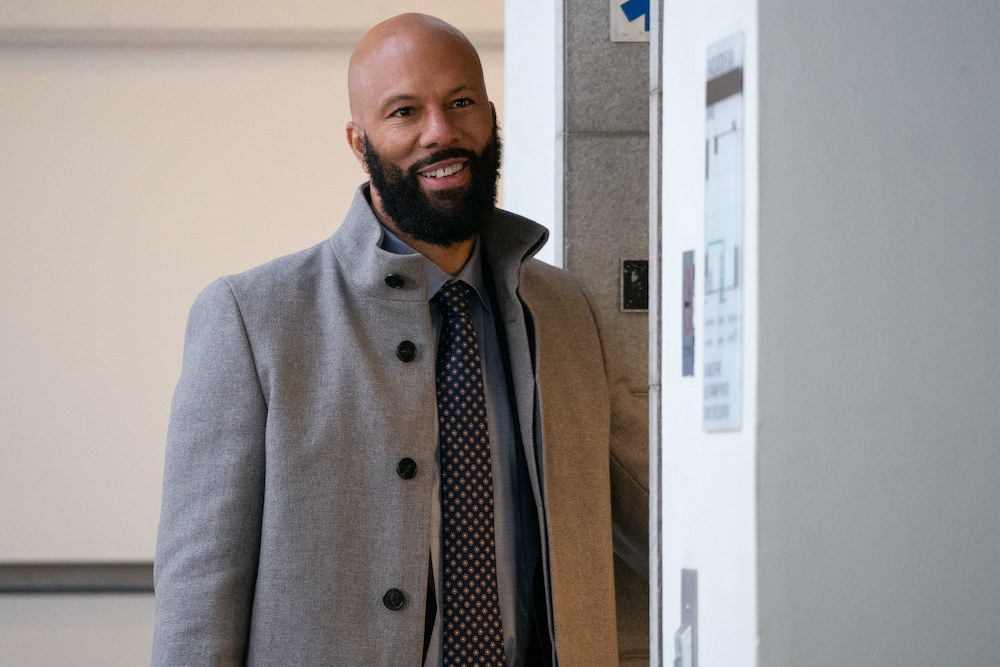 This is extra exciting because it appears that he will be a love interest for Devi's mom, Nalini (Poorna Jagannathan)!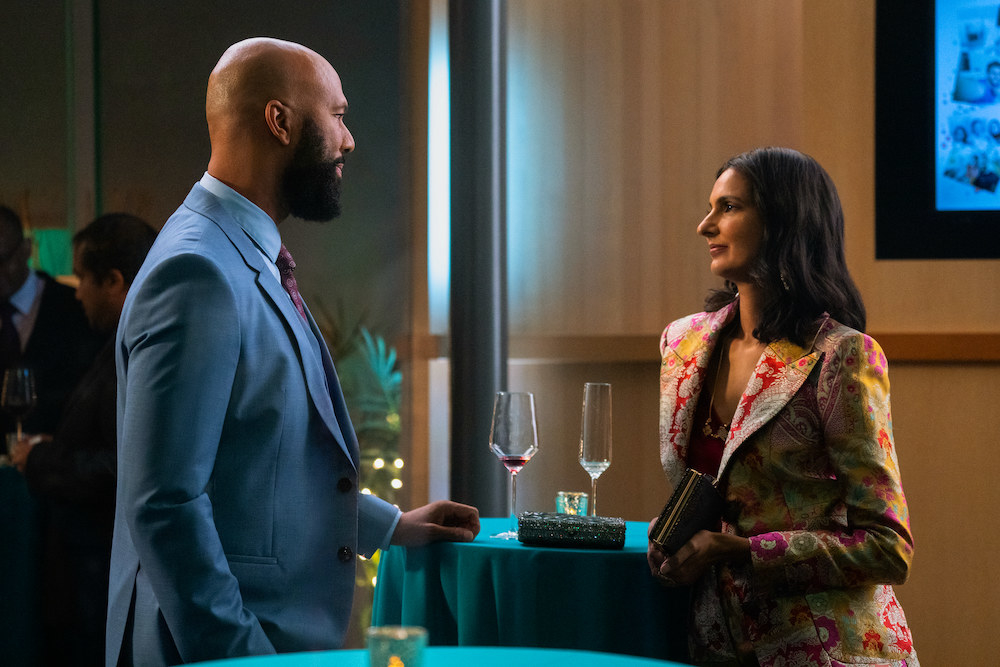 We also get our first look at a new student, Aneesa (played by Megan Suri).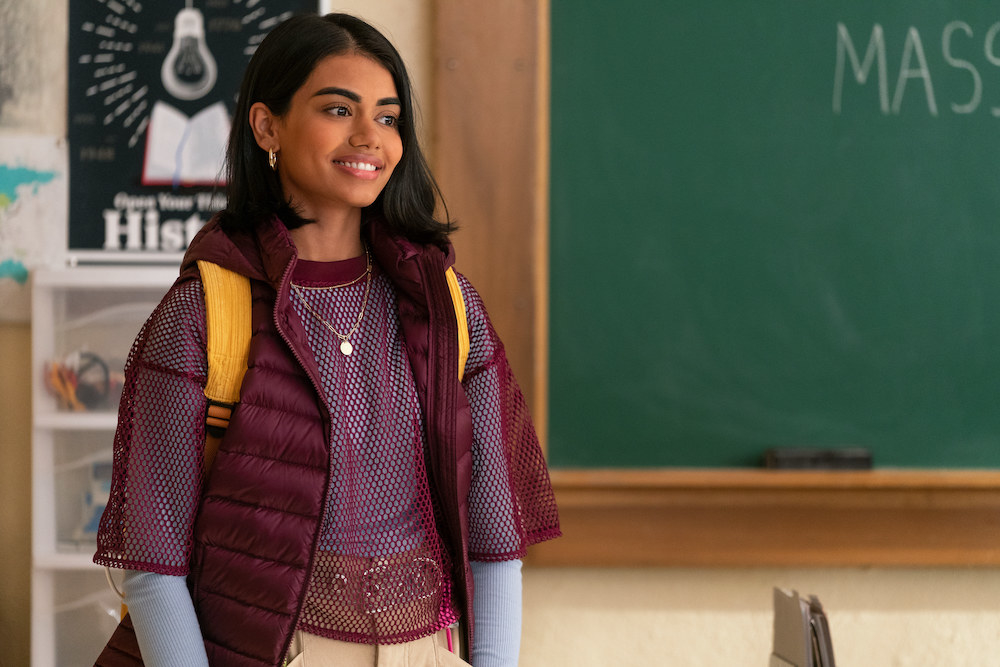 But don't worry, we're also checking in with all of our favorite returning characters. Like Paxton (Darren Barnet), who definitely ~finally~ has real feelings for Devi. Which is complicated because...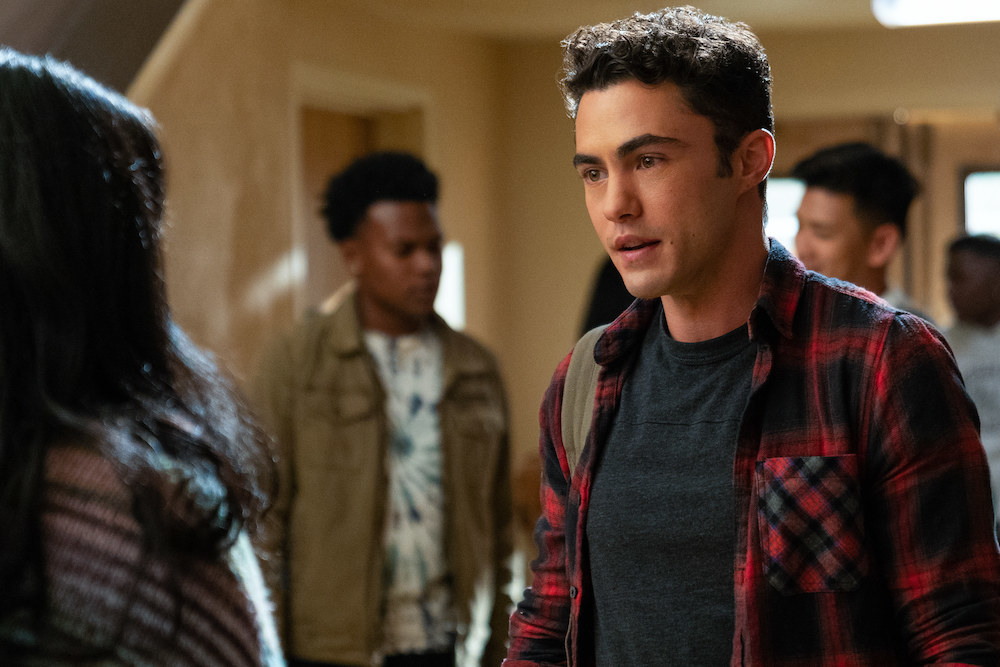 ...uhhhh, there's Ben (Jaren Lewison), who shared an extremely swoon-worthy kiss with Devi at the end of last season. (I watched said scene on repeat!!!)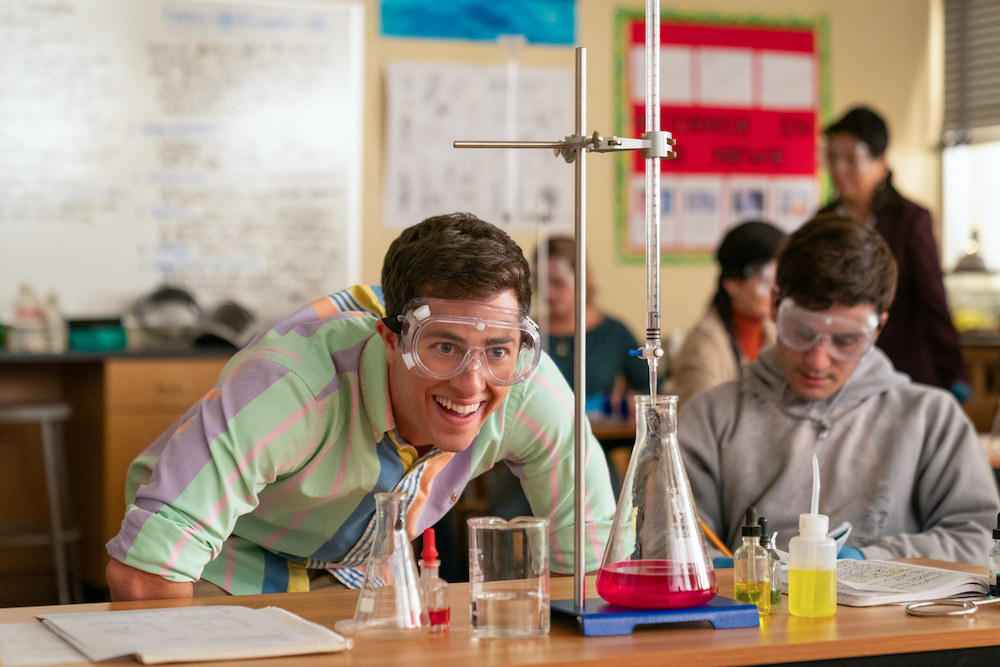 They might be sitting in a straight line, but THIS IS A LOVE TRIANGLE!
But now, onto the REAL loves of Devi's life — her BFFs! We got a look at Eleanor (Ramona Young)...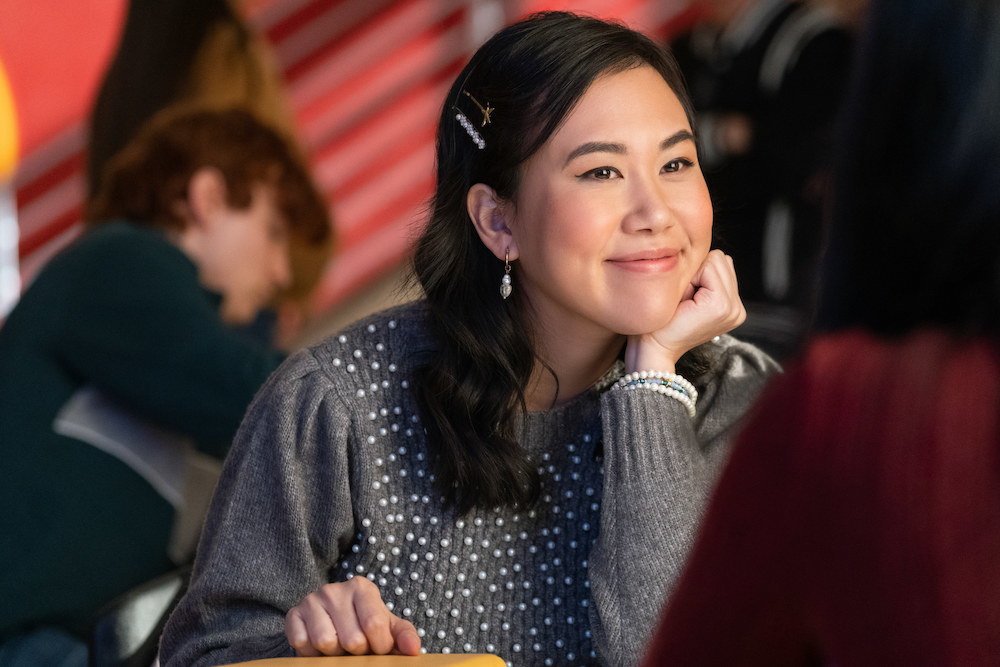 ...and Fabiola (Lee Rodriguez). Just seeing these two made my heart swell, I've missed them so much!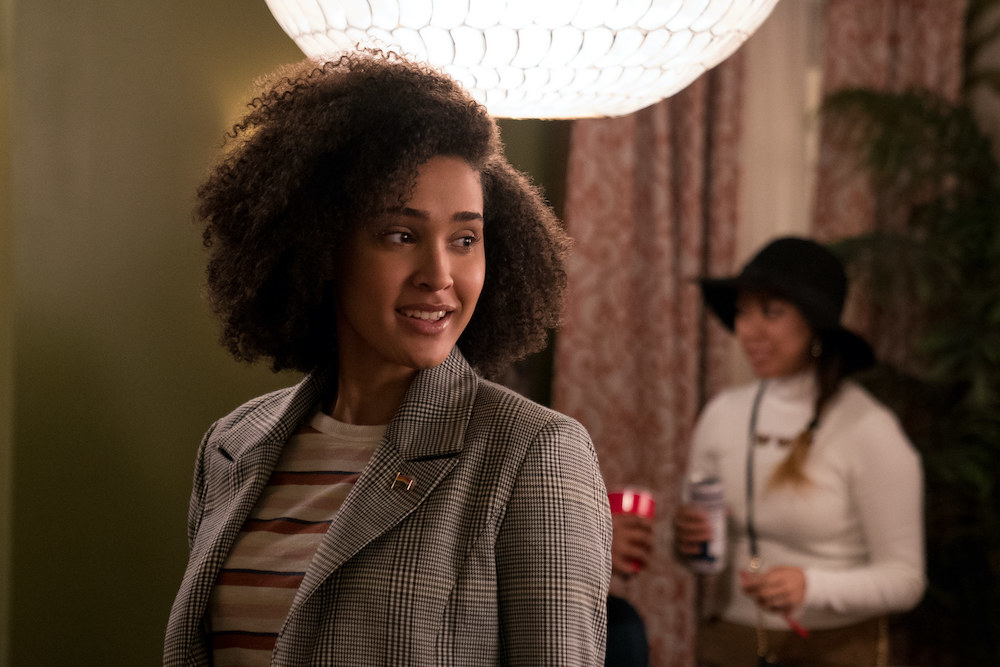 And, of course, Kamala (Richa Moorjani) is back, too!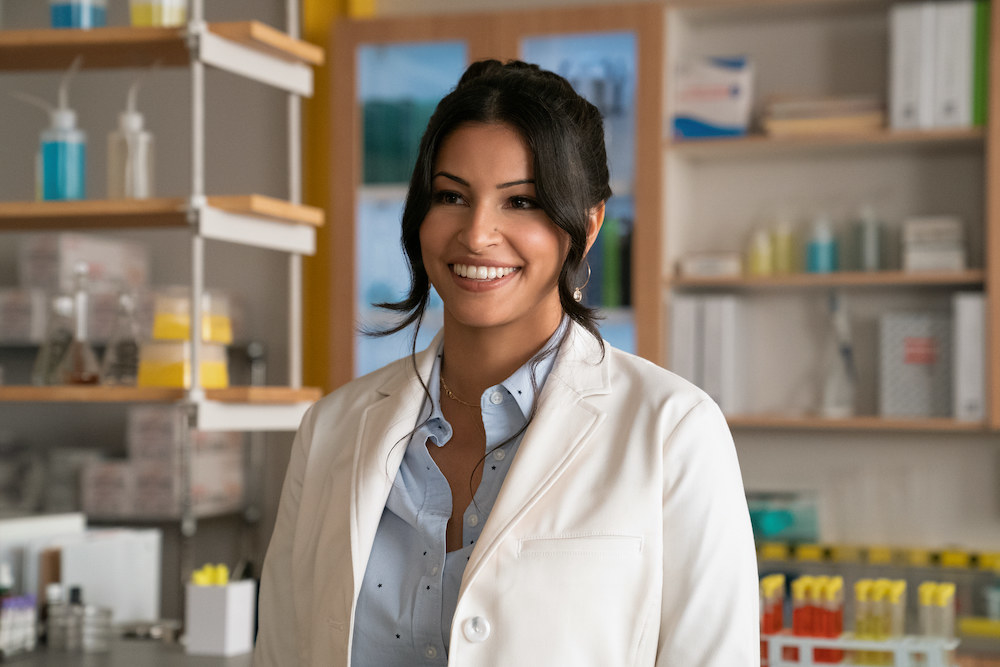 In conclusion, if you need a pros and cons list for reasons to watch this show, it will be a very long list full of hundreds of pros and zero cons (except maybe becoming too obsessed with it???).