If I only could, I'd make a deal with God, and I'd get him to... ask Jamie Campbell Bower to read thirst tweets! Luckily, our Kate Bush prayers were answered, and the Stranger Things star did just that.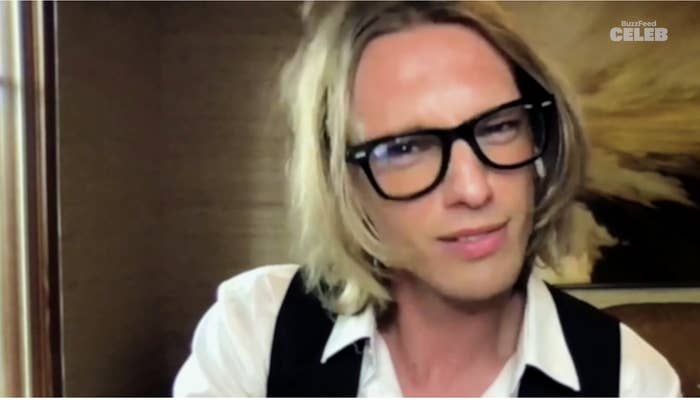 Jamie, who plays Vecna/Henry/One on the show, read tweets both about himself and his veiny, villainous character, and the results were a little bit raunchy and EXTREMELY hilarious.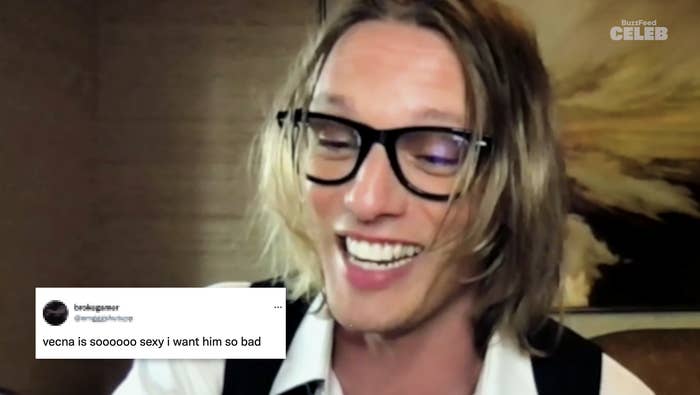 Things started kinda tame...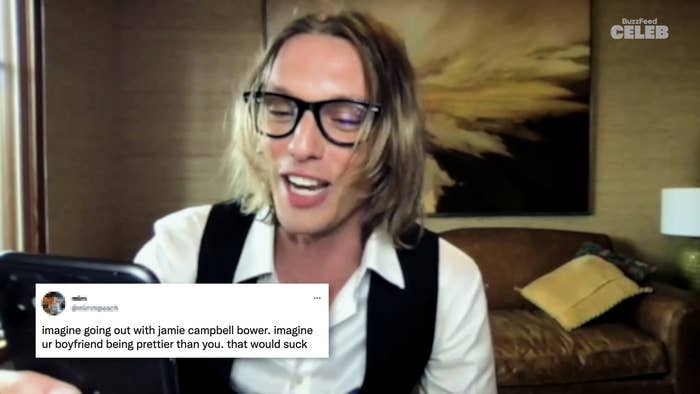 ...and then escalated...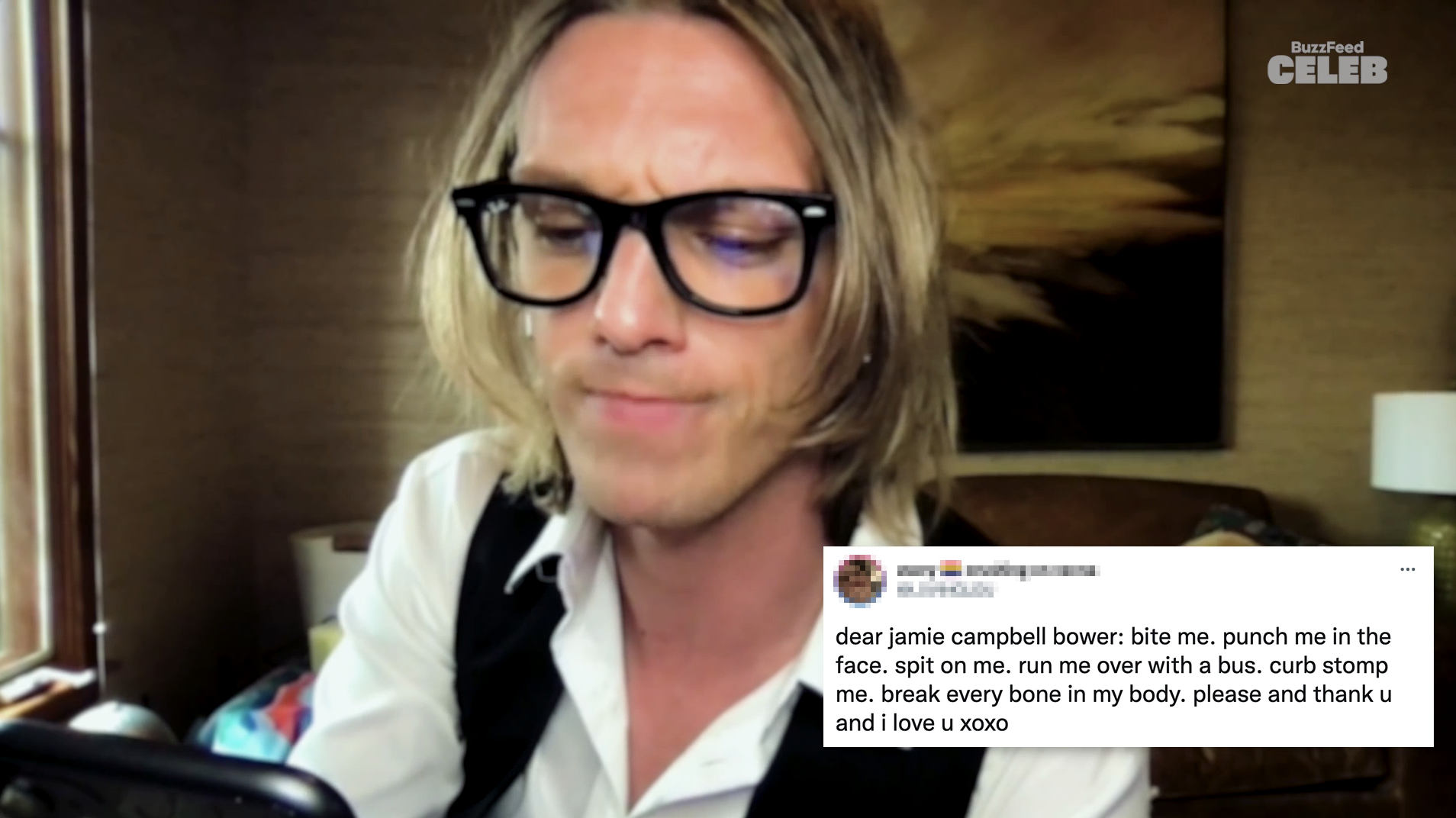 ...and certainly things did, in fact, get stranger: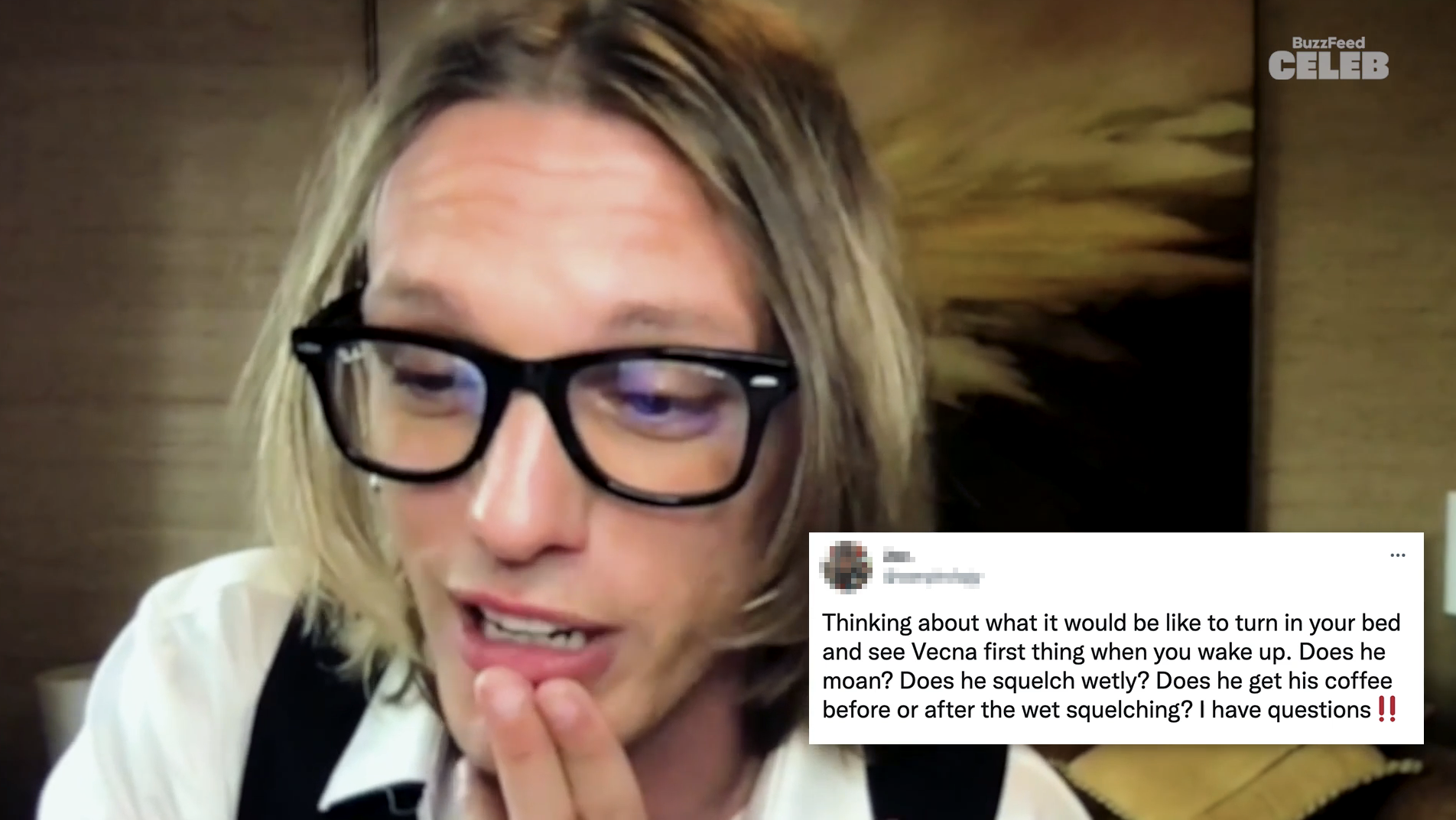 No comment.