16 Side-By-Sides Of The "Great British Bake Off" Bakes Vs. Their Drawings
Not a single soggy bottom in sight!
It's officially the halfway point of Great British Bake Off, which begs the question: Where does the time go??? This week was Pastry Week, so settle in because it's about to get flaky in here.
Now, since I could stare at photos and pretty drawings of food all day, I'm back again with this week's side-by-sides of the drawings next to the bakes.
Note that the drawings are, of course, done after the final bakes by illustrator Tom Hovey (aka the man with the coolest job ever!). He once told Vulture, "My job is to illustrate what the bakers planned to create, not what they actually baked in the tent." So I just think it's pretty neat to see a side-by-side of what the bakers had planned next to how things turned out.
The signature challenge this week was to create 12 pasties. Here's how it went.
1.
Laura's Proper Tasty Pasties: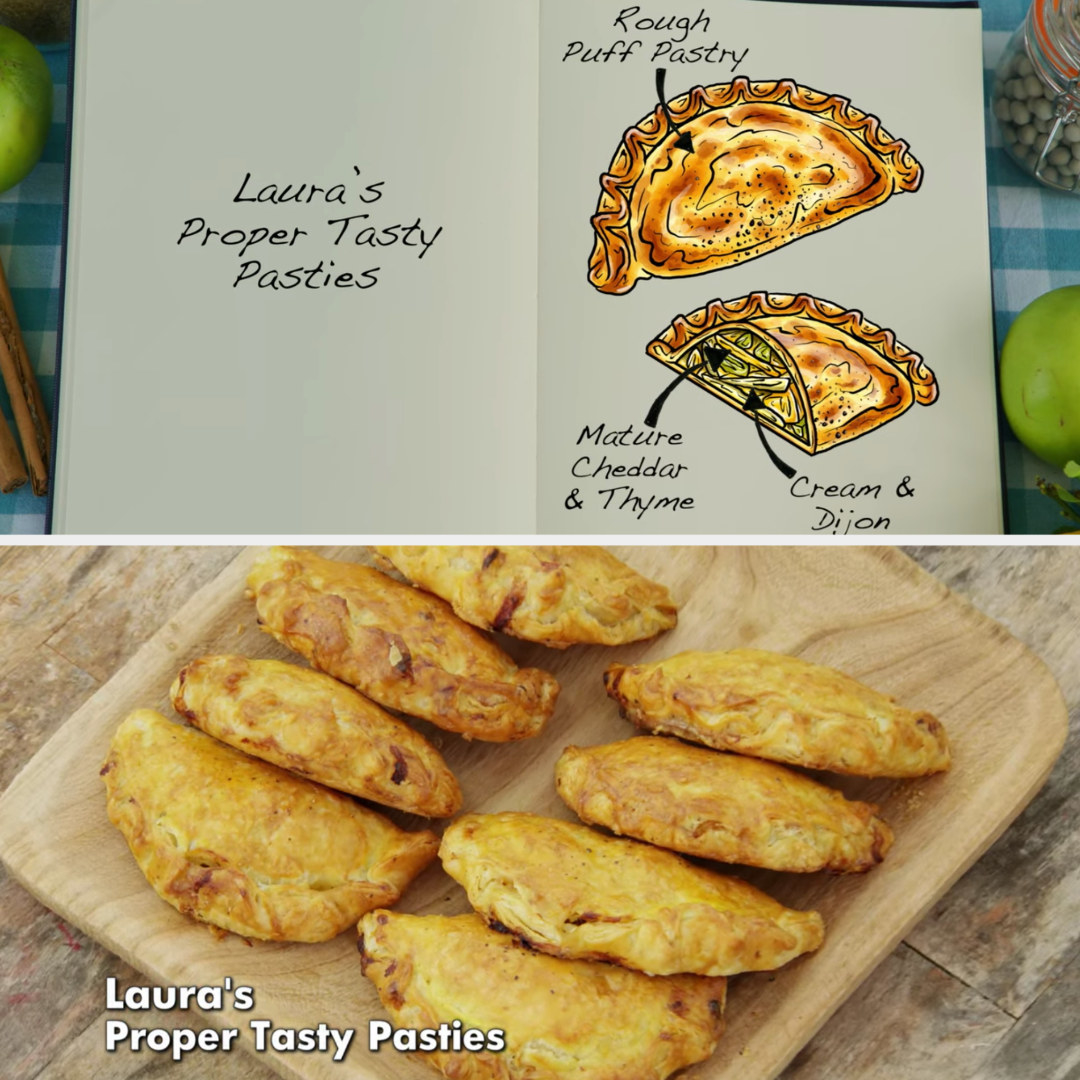 2.
Mark's Aloo Gobi & Paneer Pasties: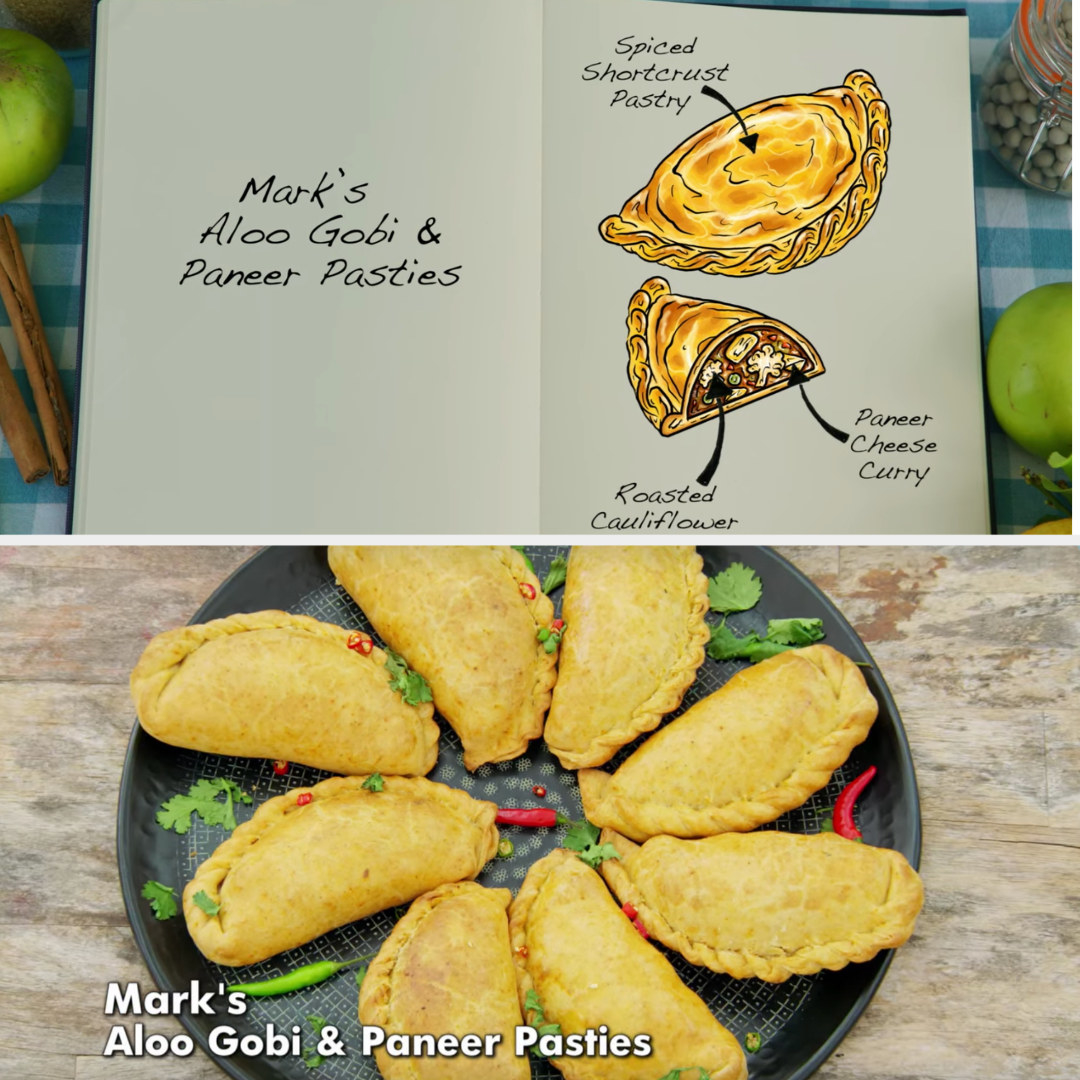 3.
Lottie's Toad-In-The-Hole-Less Pasties: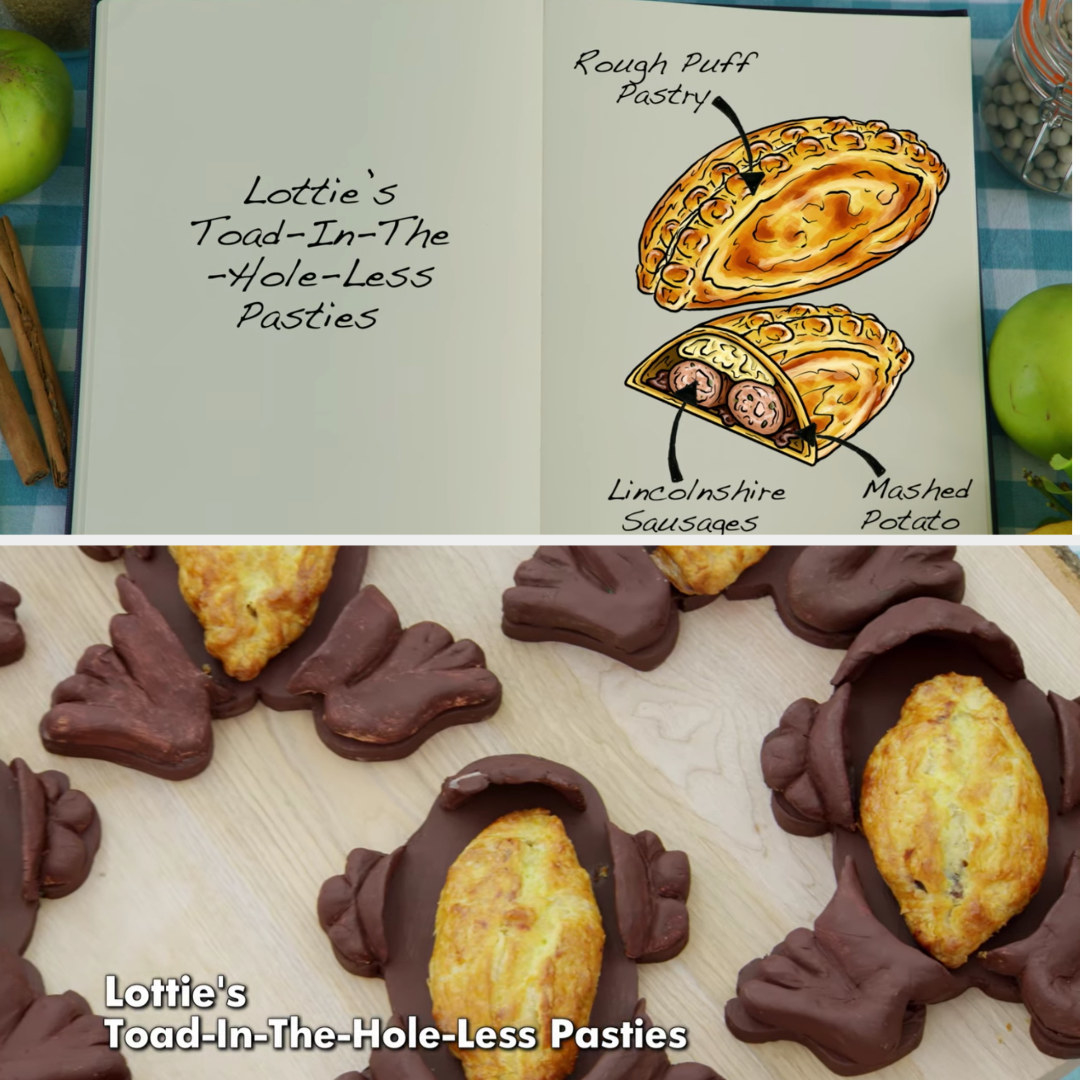 4.
Peter's Kedgeree Pasties: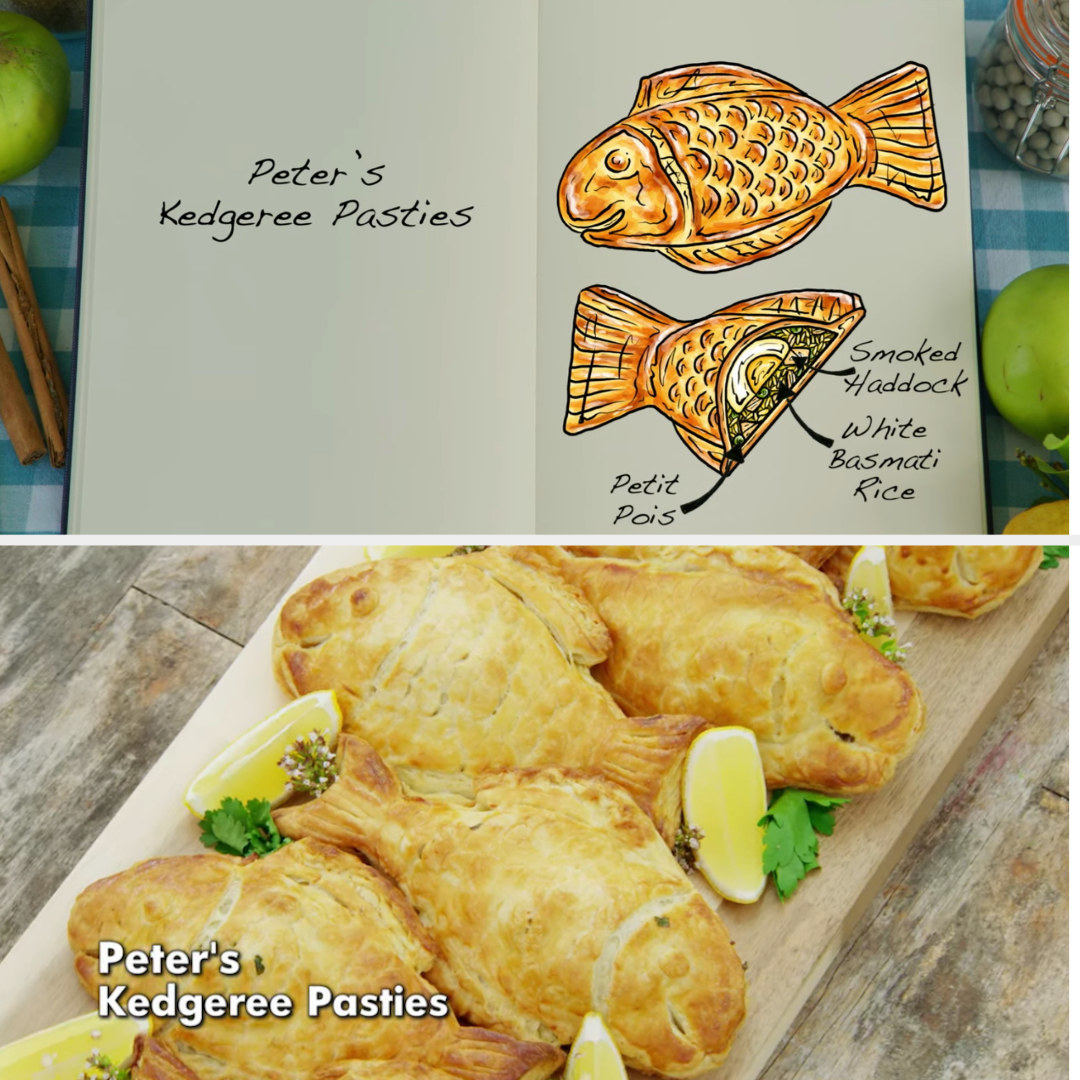 5.
Dave's Thai Basil Chicken Pasties: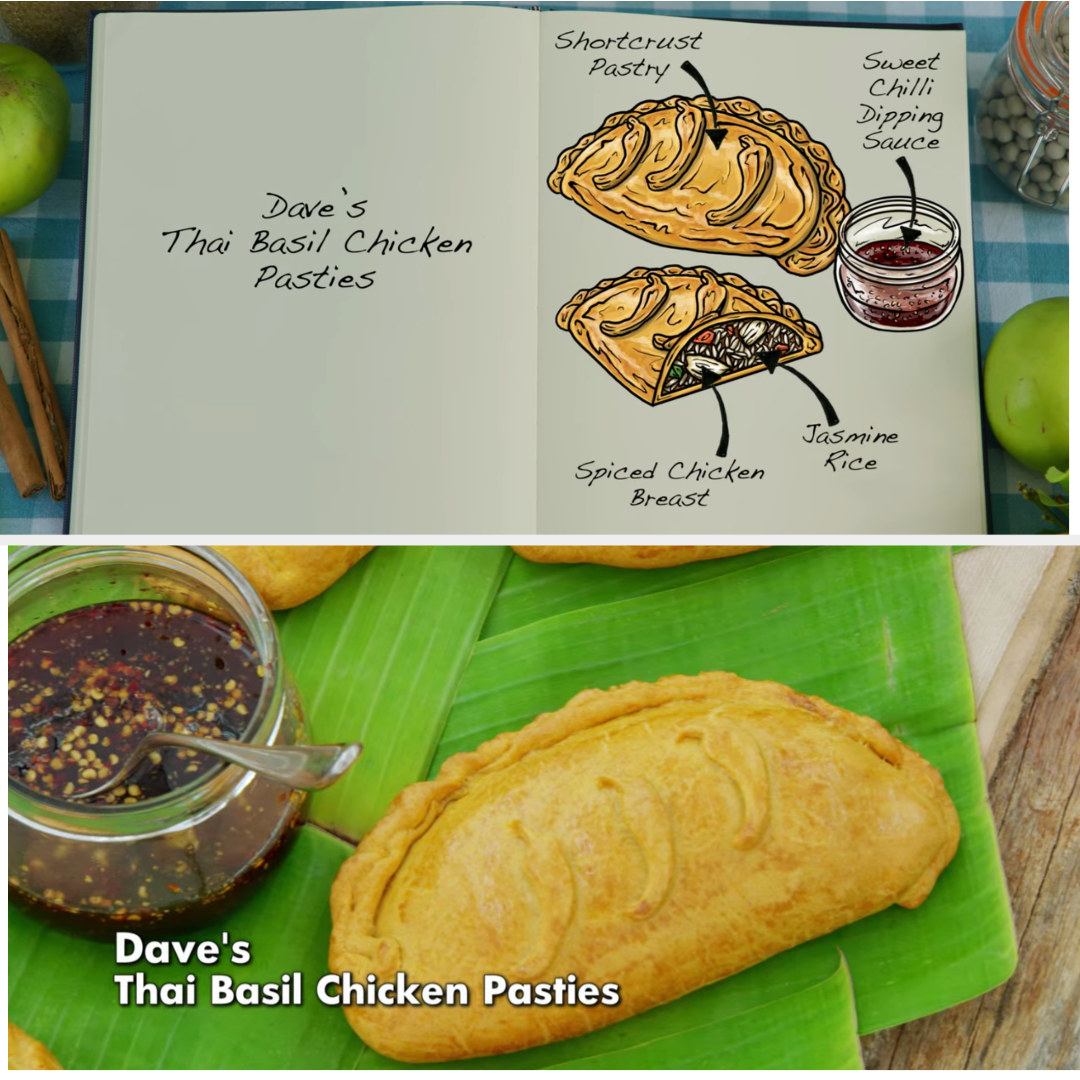 6.
Linda's Spicy Indian Pasties: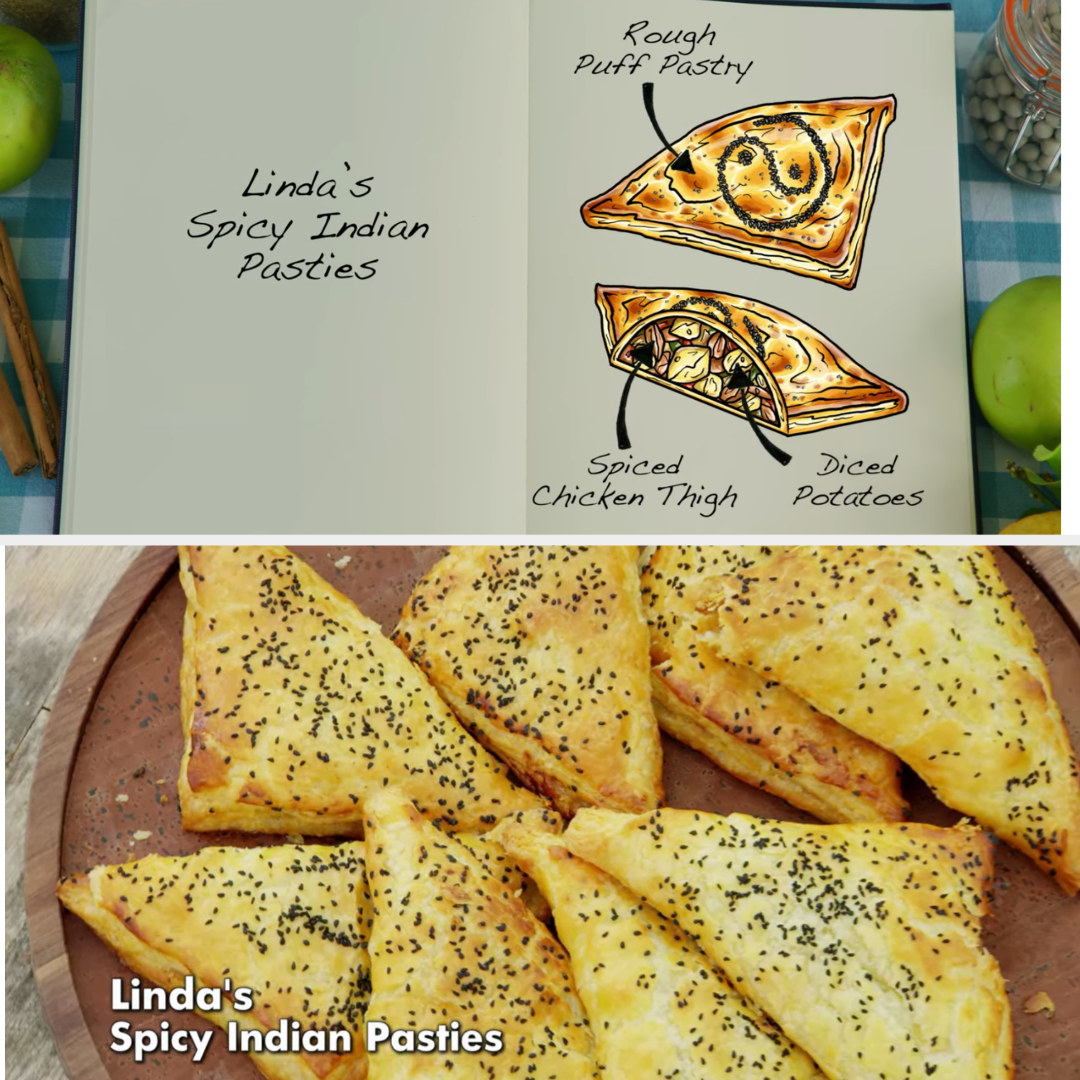 7.
Marc's Cornish Fish Pasties: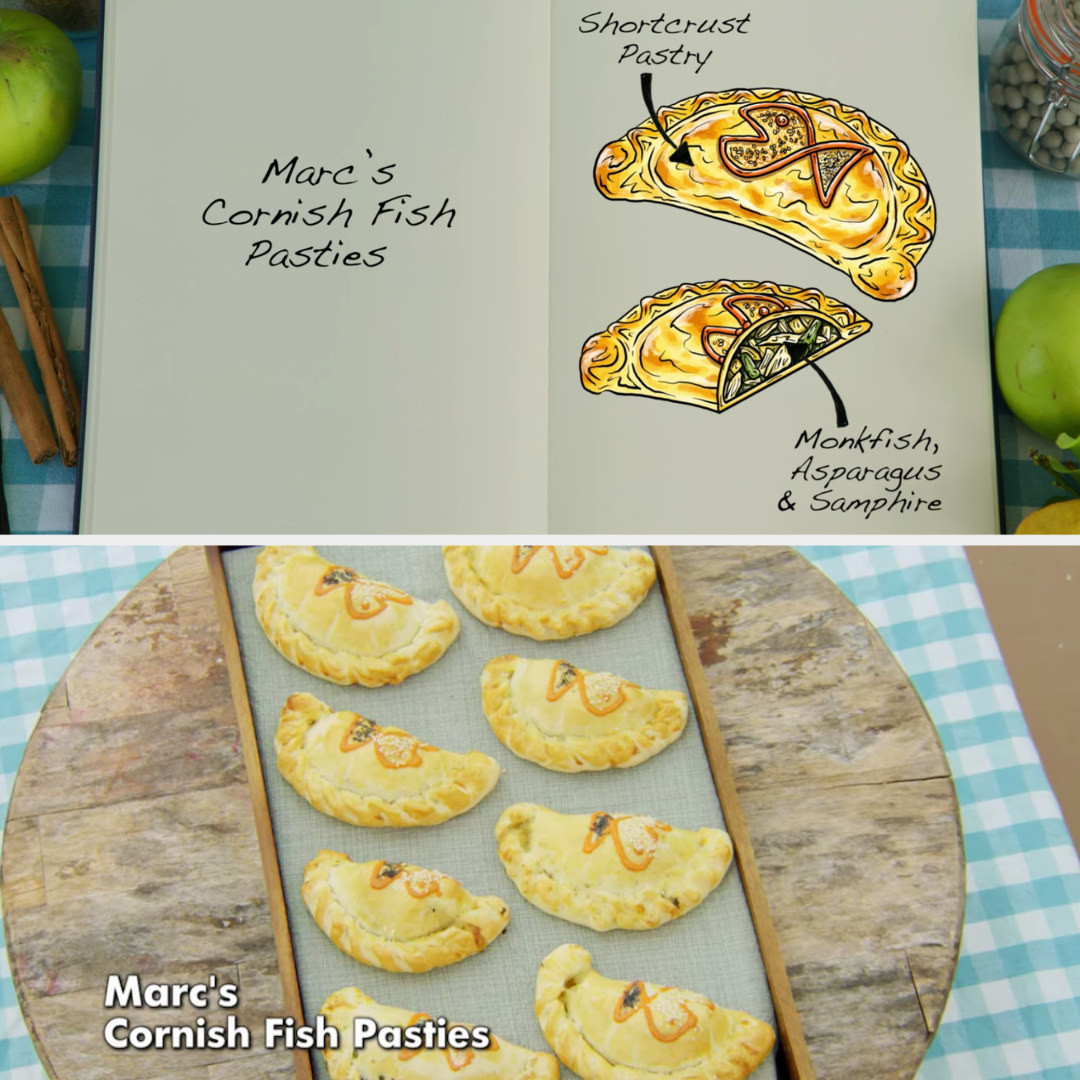 8.
Hermine's Moroccan Tagine Pasties: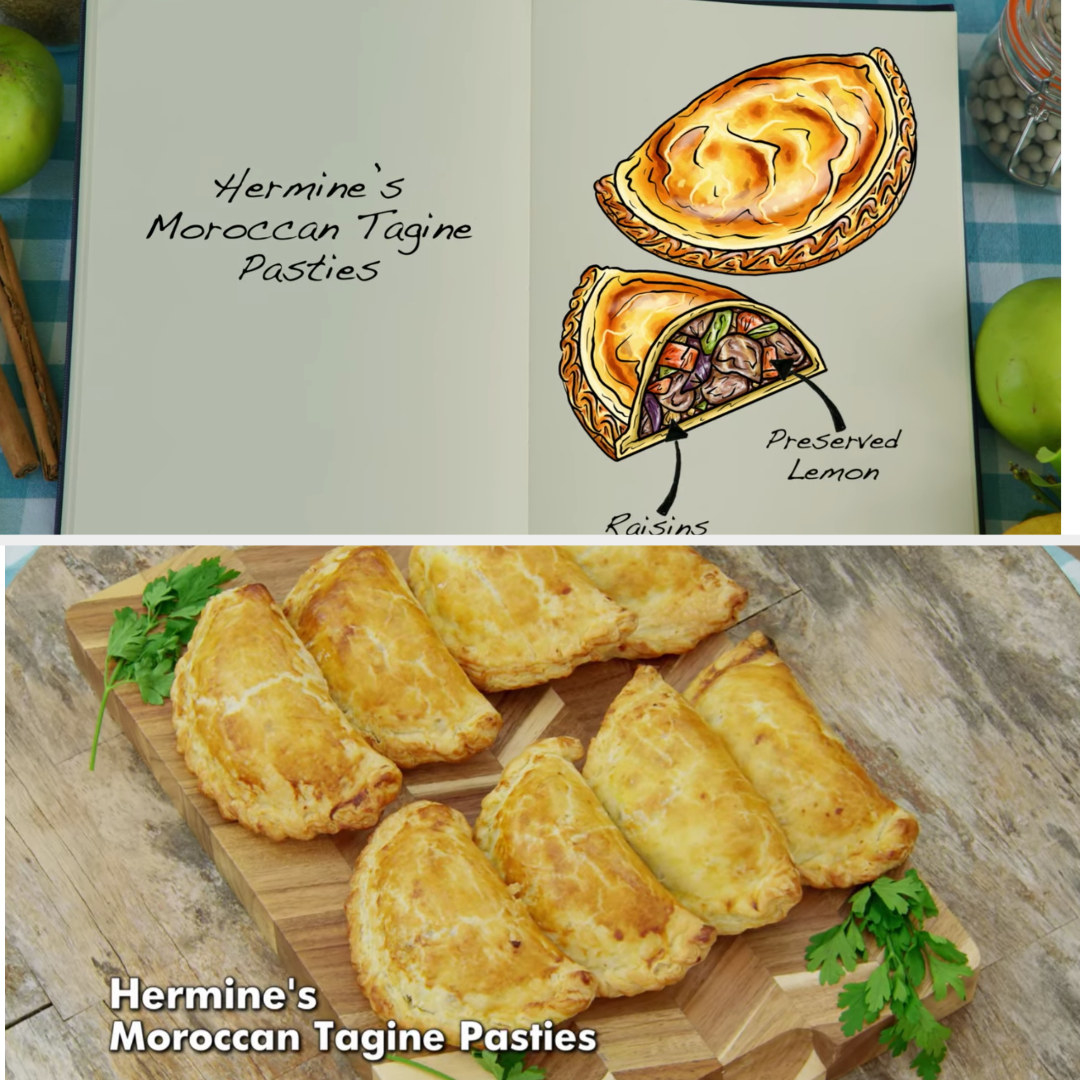 Up next was the Technical Challenge, which was raspberry and salted caramel eclairs: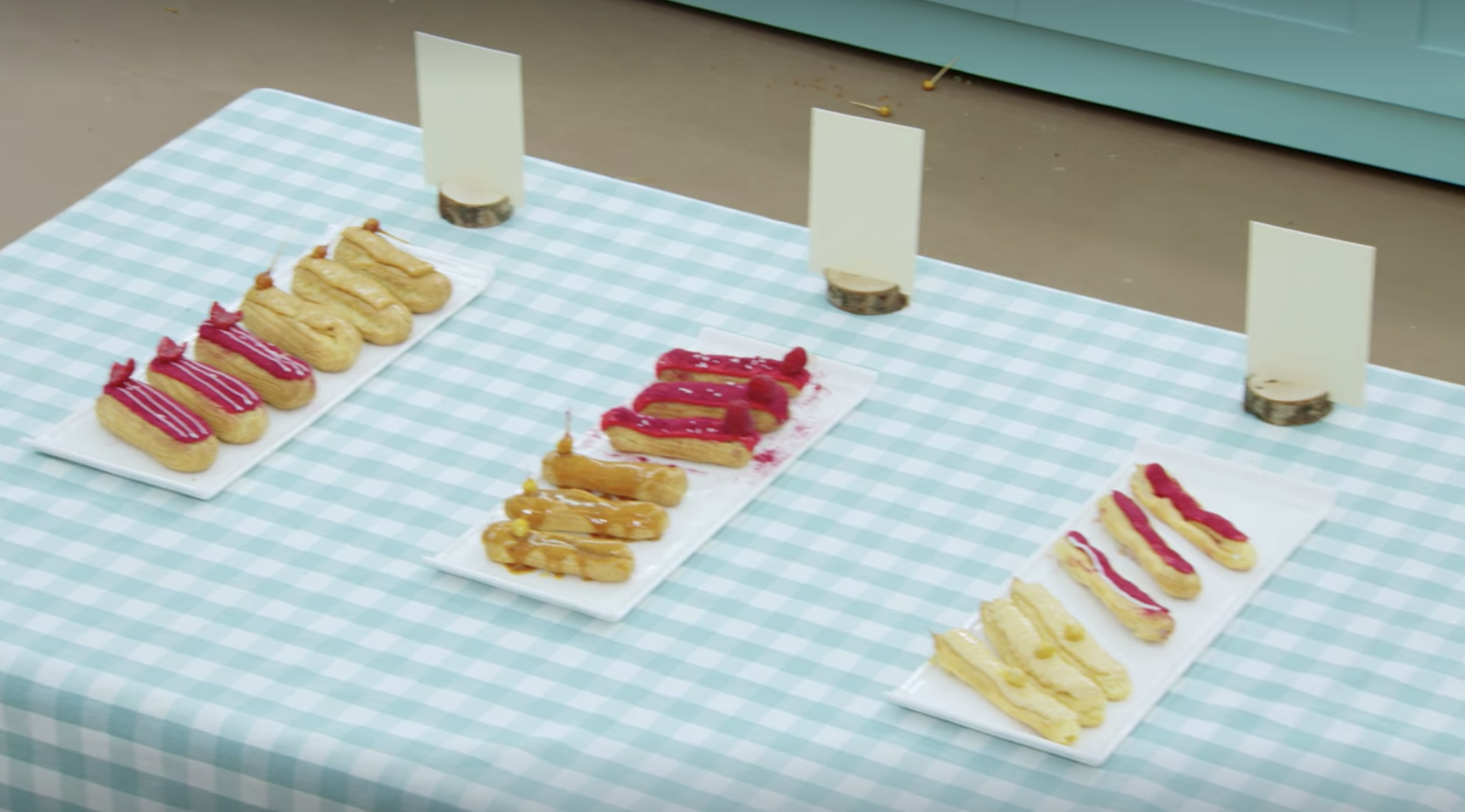 Finally, we moved on to a showstopper challenge of caged tarts — which is pretty much exactly what it sounds like. Here's how it went down:
9.
Marc's Posh Apple & Blackberry Pie: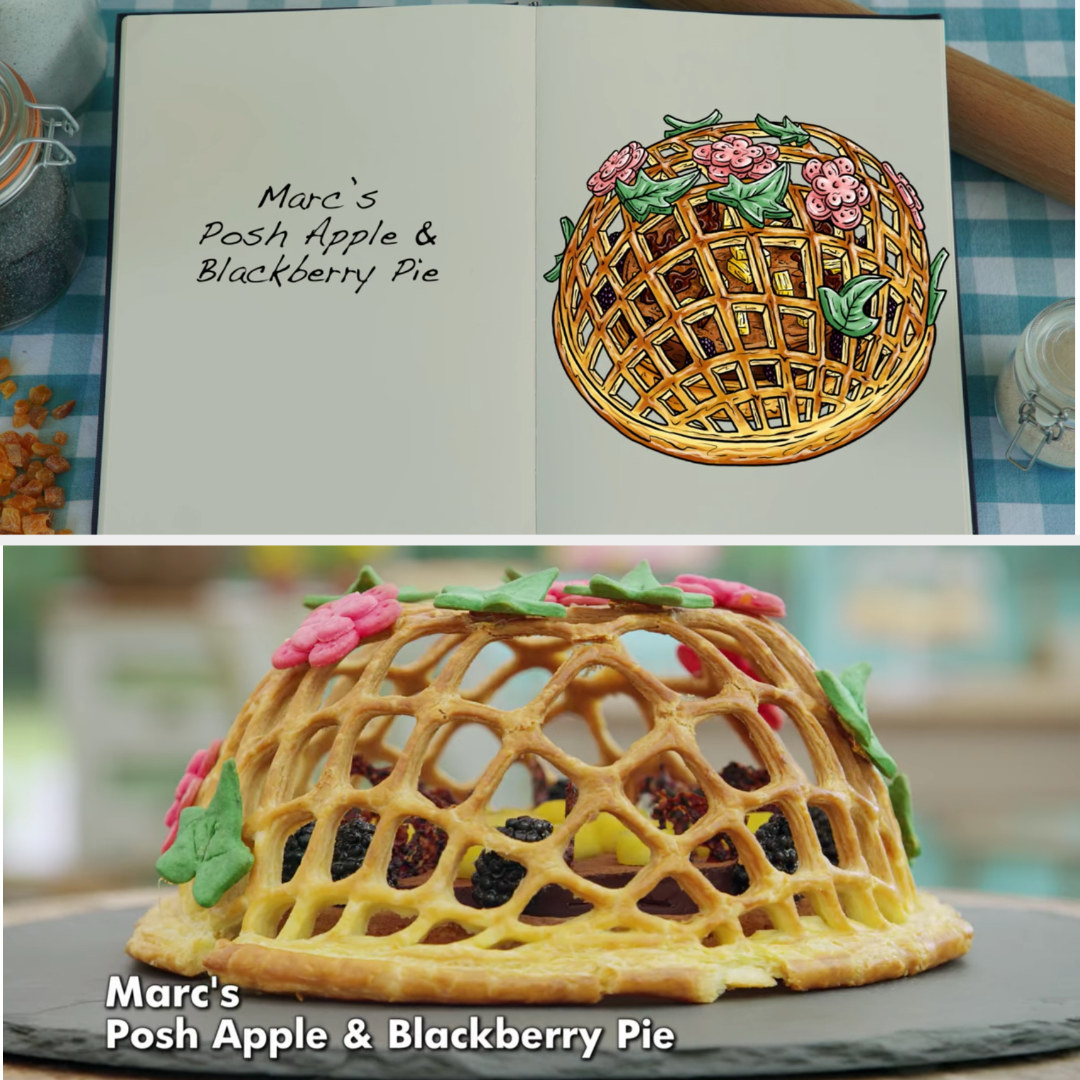 10.
Linda's Gypsy Tart: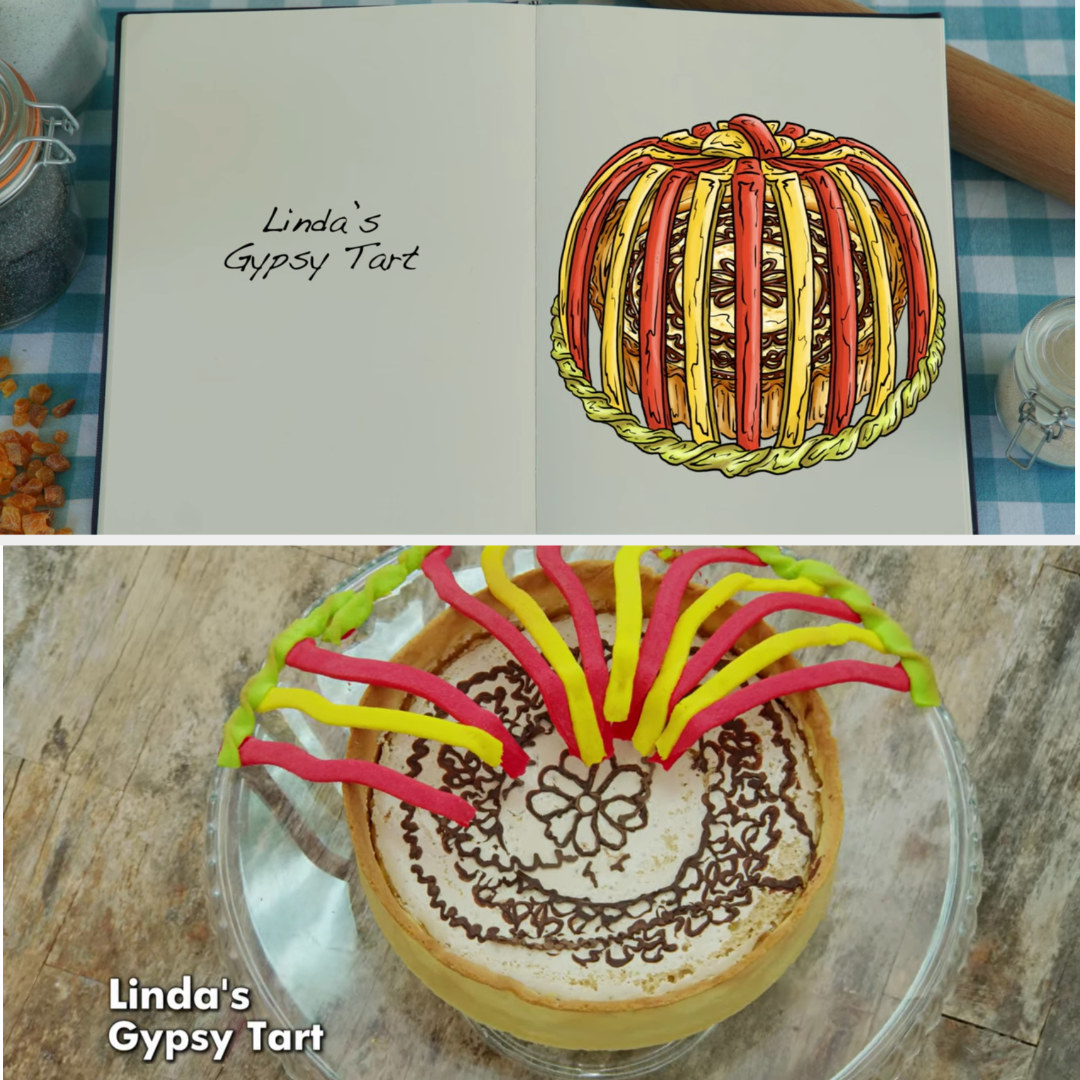 11.
Mark's Mes-SAGE in a Bottle:
12.
Hermine's Lime Confit & Lemon Meringue Tart: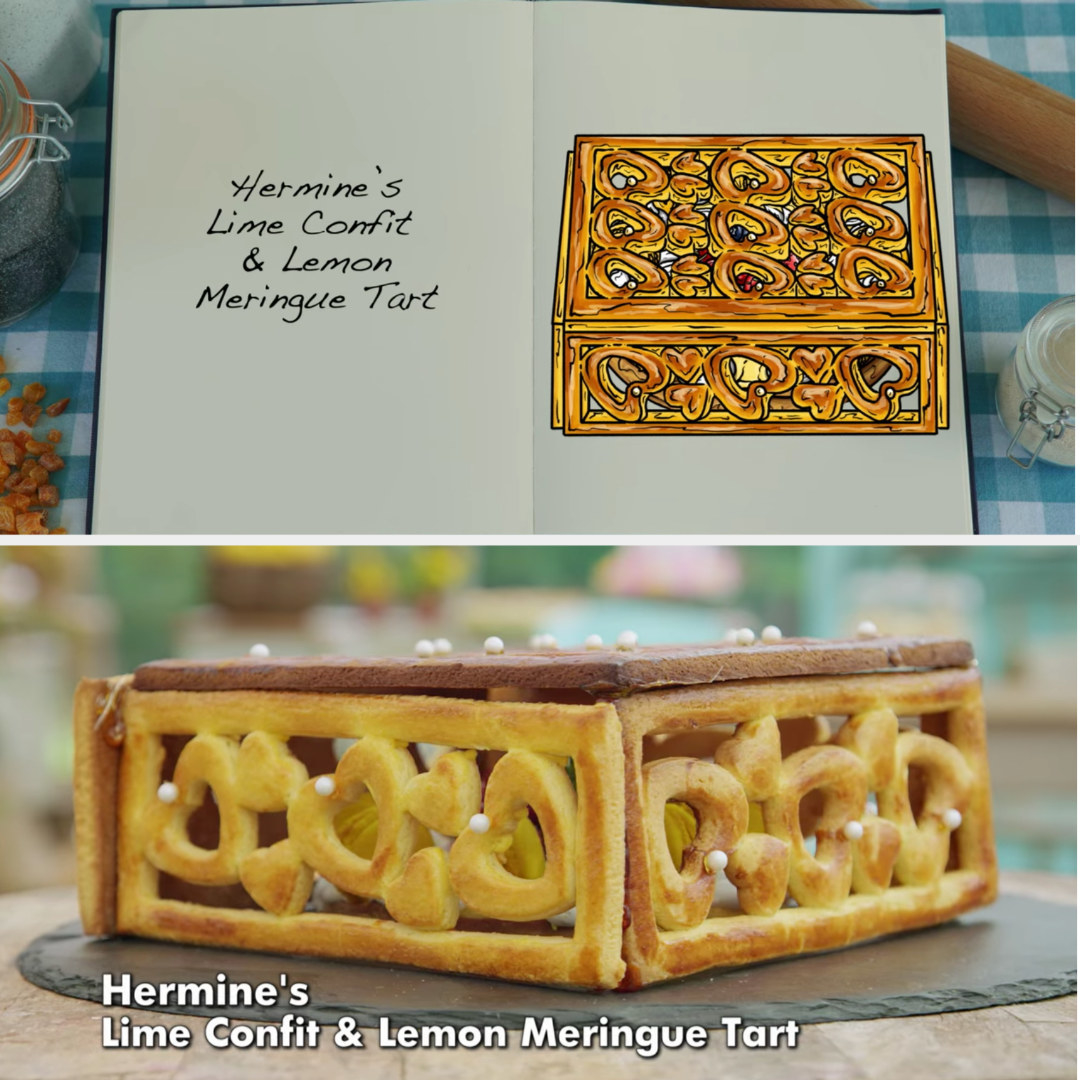 13.
Peter's Blackberry & Lemon Tart: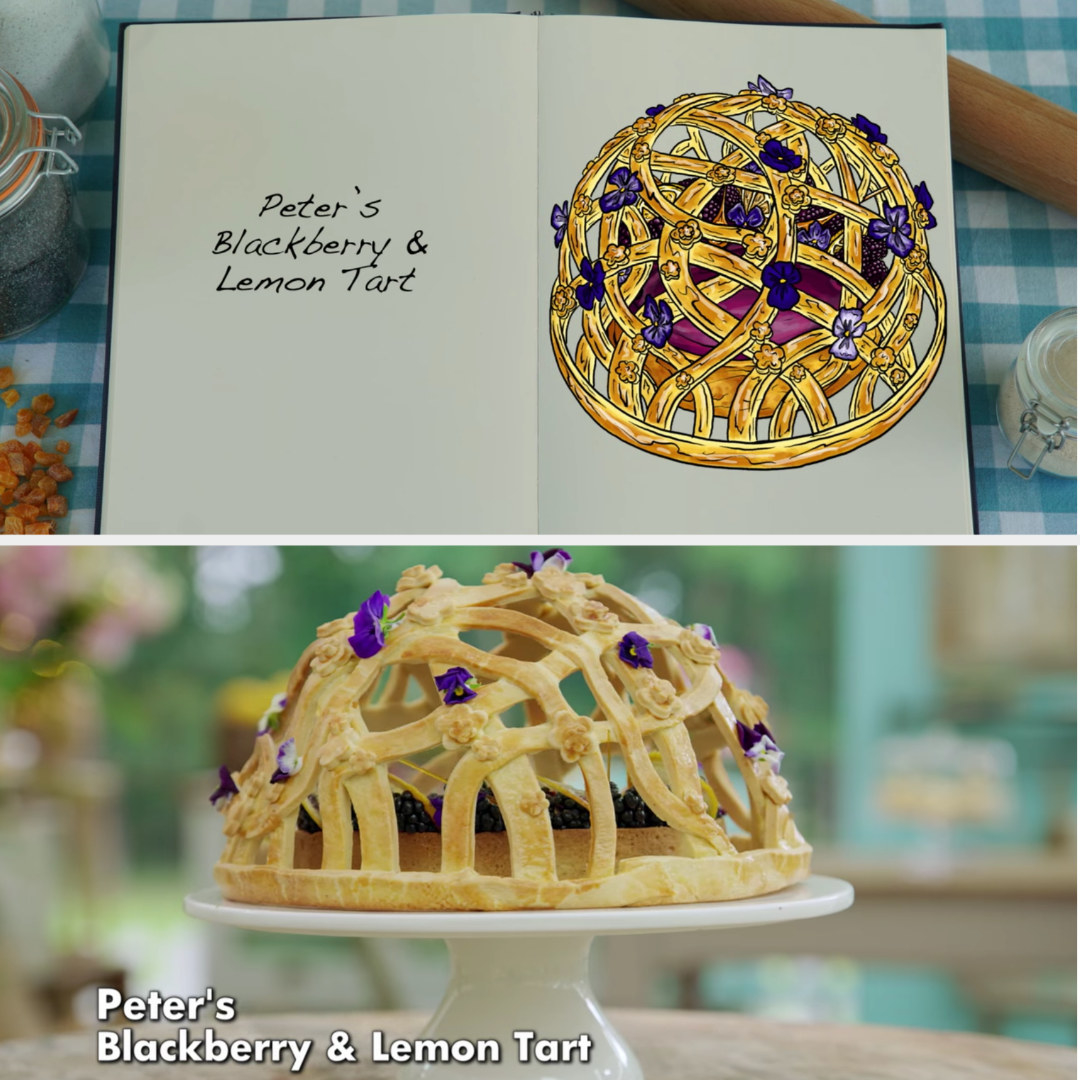 14.
Laura's Kent Garden Tart:
15.
Dave's Chocolate, Mango, & Lime Tart: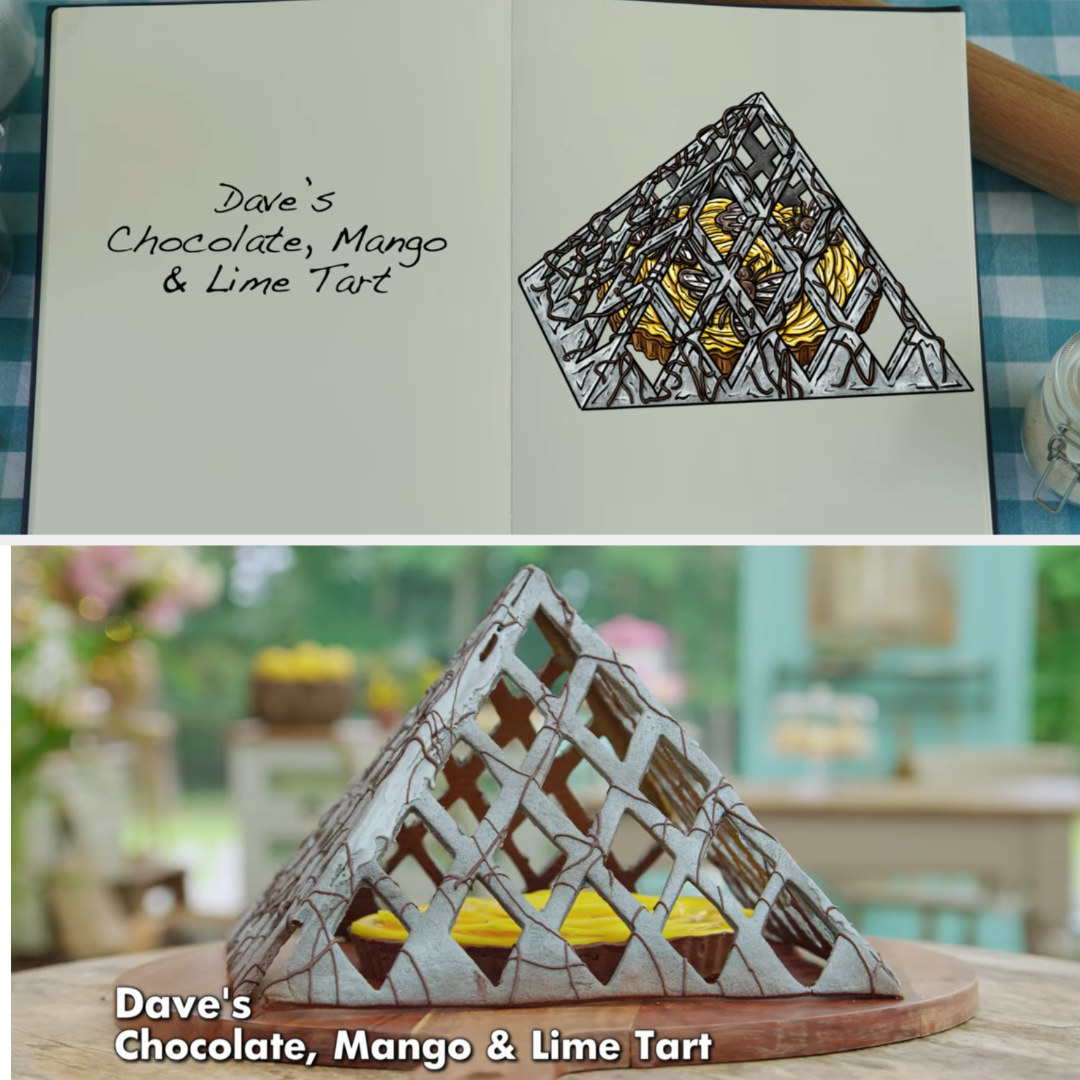 16.
Lottie's Apple Tree Tart:
In the end, Laura was named Star Baker, and Linda was sent home. I will miss her joy and fun in the tent so much!
And that's a wrap on Pastry Week! Who are you rooting for? Who do you think will make it to the finals? Let me know in the comments!