If you are like me, you are probably still in a state of shock from this week's INSANE episode of Riverdale. It was so Earth-shattering that Lili Reinhart (who plays Betty) had one question when it was over:
Answer: I AM SHOOKETH FOR THE REST OF ETERNITY.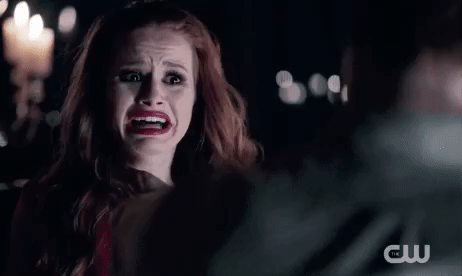 So is this person...
And this person...
And, of course, this person.
Some are more SHOOKETH over the reveal that Clifford Blossom murdered his OWN DAMN SON...
Others can't handle that whole little INCEST thing...
And more people are DEMANDING justice for Jughead and FP Jones...
So, if any or all of these things have left you in a shooketh state for life, you are not alone. We'll all make it through next week's finale together:
Oops. Something went wrong. Please try again later
Looks like we are having a problem on the server.
What shook you the most?
That Clifford killed Jason!

That Jason and Polly are related!

That Jughead and FP deserve better!

That we only get one more episode until hiatus!

ALL OF THESE FUCKING THINGS HAVE ME SHOOKETH