16 Real Text Messages Celebs Have Received From Their Parents
Even famous people have to text their parents!
1.
When Seth Rogen confirmed to his mom that her test texts were, in fact, coming through:
2.
When Michelle Obama texted her mom after the Grammys and was humbled:
3.
When Maisie Williams' mom had a crush on Andrew Garfield:
4.
When Erin Foster's dad, David Foster, sent this text after the whole college admissions scam:
6.
When Joey King shared a text from her mom, aka her "egg donor":
7.
Let's flip the tables for a sec to when Kate Beckinsale had this great exchange with her daughter, Lily, about Haribo gummies...
8.
...and when Apple Martin texted her mom, Gwyneth Paltrow, referencing the time Gwyneth posted a photo "without Apple's permission" and it became a whole thing: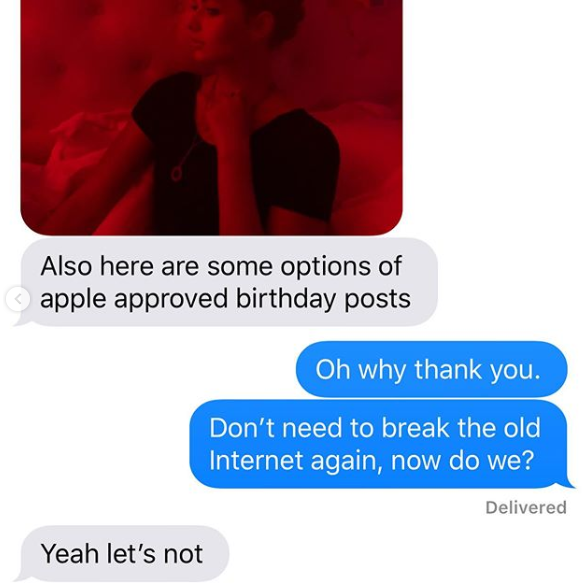 9.
When Zendaya's mom hilariously and adorably compared her to a troll:
10.
When Hilary Duff didn't want to share the cupcakes her mother sent her:
11.
When Grayson Dolan got this adorable text from his grandpa...
12.
...and when Ariana Grande's grandma got an iPhone for the first time:
13.
When Grace Helbig really appreciated this "mom text":
15.
When Noah Centineo 'fessed up to his mom:
16.
And when Lil Nas X revealed the sweet thing his dad texts him after every performance: