Back in March, Gwyneth Paltrow and her daughter Apple found themselves at the centre of a huge debate about online privacy.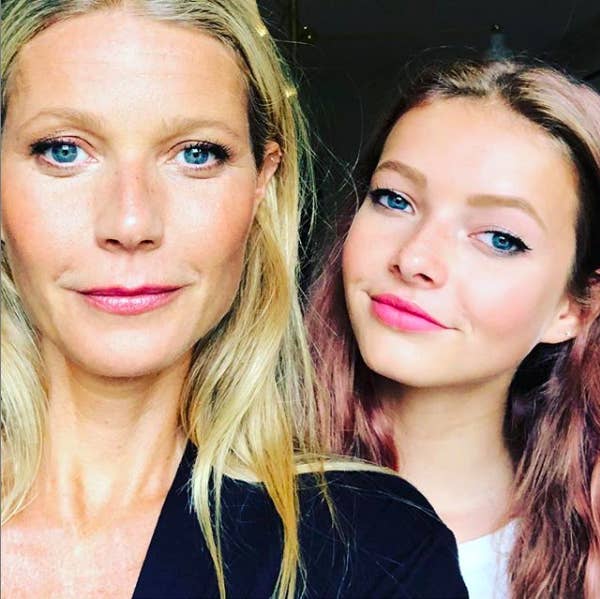 The whole thing started when Gwyneth shared this photo of herself with Apple during a family skiing trip. Seems innocent enough, right?
Well, it turns out no. Because before too long, Apple appeared in the comments berating Gwyneth for sharing the photo without her consent.

Gwyneth defended herself by saying that Apple's face wasn't visible in the photo.

But people in the comments noticed the exchange and soon began expressing their own opinions on parents violating their children's right to privacy online.

Many people sided with Apple, saying that children should be given the right to decide whether they want an image of themselves shared with the world via their parents' social media channels.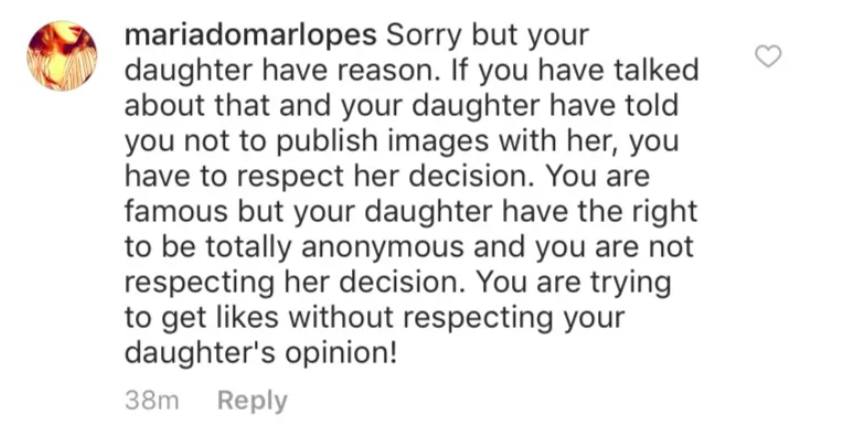 Others, however, defended Gwyneth and said that she was just a proud mom.
Before too long the photo had racked up over 2000 comments, and after BuzzFeed News reported on the subject, the story spread across the internet.
And, according to Gwyneth's latest Instagram post, she and Apple were watching all the drama unfold.
Because yesterday marked Apple's 15th birthday, and to mark the occasion Gwyneth shared this photo of her daughter alongside a cute caption in which she praised Apple for being "strong," "funny," and "gorgeous."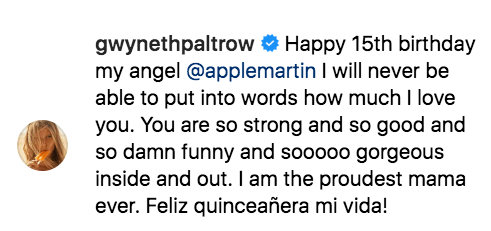 But swiping through to the next image in the gallery revealed a screenshot of texts between the pair. The first was from Apple, who it seems had sent her mom several "approved" photo "options" to use in her birthday tribute.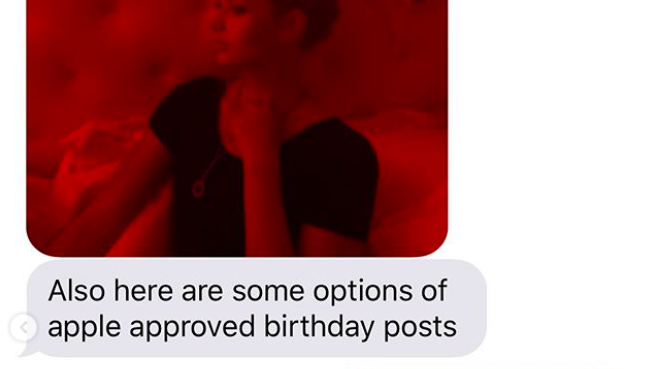 "Oh why thank you," Gwyneth responded, and, clearly referencing the drama, continued, "Don't need to break the old internet again, now do we?"

To which Apple replied: "Yeah let's not."