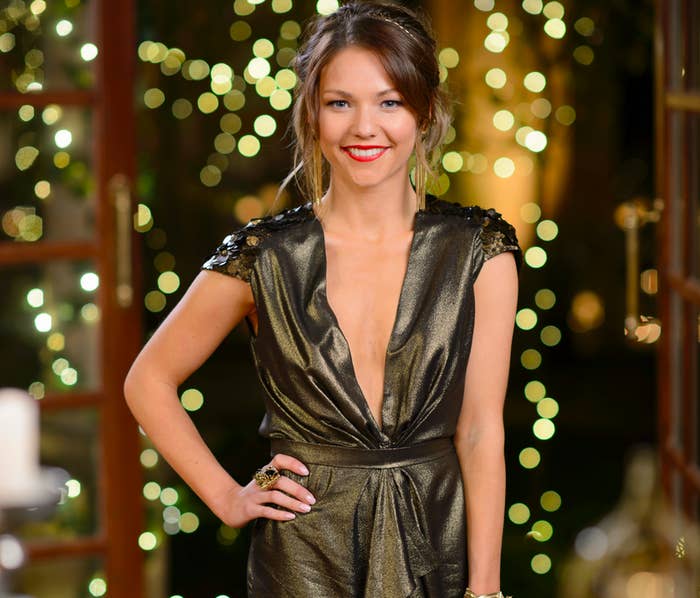 1. There's no one left! They've churned through the guys so fast.
2. You know the mansion is getting boring when they're just sitting there playing chess.
3. CHESS IS A METAPHOR THOUGH.
4. Only one can win.
5. Davey is so going tonight.
6. I can't believe he's still there tbh.
7. And I know Sam is really into Michael but there's just something kinda off-putting about him.
8. "I love going on group dates because I get to spend time with Sam and they are fun," he says with literally no emotion whatsoever.
9. This circus trip is the first group date that has actually seemed like a date.
10. If you went on dates with five guys at a time.
11. Who doesn't? This is a completely normal and healthy situation.
12. Davey's Pharrell hat is not cute. It needs to go and so does he.
13. He says he tried to be a gentleman on his last date with Sam and hate to tell you Davey but you failed.
14. Gentlemen do not trick ladies into kissing them. You clown.
15. This is the loneliest circus ever.
16. Osher just said "under the big top" which I'm assuming is code for spooning with Sash heh heh heh.
17. But, um, is Osher just going to hang around for the whole date?
18. He is the most awkward seventh wheel ever right now.
19. Oh maybe he has to ~judge~ these pissing contests the guys are doing.
20. Next week on tThe Bachelorette: the boys see who can literally piss the highest in their bid to win Sam's love.
21. Remember that episode of Round the Twist where Bronson pissed over the school fence? How was that allowed on children's TV?
22. I loved it.
23. Oh shit where were we I tuned out.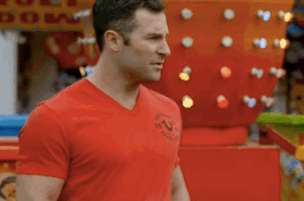 24. Michael keeps failing at hitting this bell thing and I'm OK with that.
25. Do you think Michael's arms are… Thor…
26. Oh god please let Sash hit the damn bell.
27. He looks so hot in that red tee.
28. YAS SASH.
29. NO SASH!
30. HE MISSED?! HOWWWW?
31. Oh they're going into sudden death, which is what will happen to me if Sash doesn't get alone time with Sam.
32. THIS IS TOO TENSE.
33. OH THANK GOD SASH BEAT MICHAEL.
34. SORRY MICHAEL BUT NOT SORRY.
35. Wait Alex you just drop the ball in the clown's mouth.
36. 😏
37. But seriously why is he throwing it?
38. Oh, they made it harder because they're big tough men and also probs don't want to do maths. Fair.
39. At least it looks like they're all actually having fun on this date.
40. But why does Sam never participate in any of these activities? Like, doesn't she want in on the fun or does she just want to watch her man harem perform tricks for her like the queen she is?
41. Now that I think about it, it makes a lot of sense.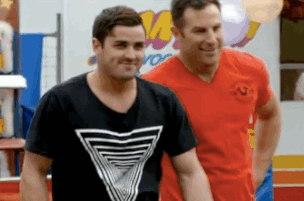 42. Meanwhile each time Davey is successful Sam doesn't sound that thrilled. "Yaaaahhhhh you did it…"
43. If Davey wins I'm outta here.
44. "Dave all you gotta do is get two clowns down and you win." If Dave gets two clowns down it will make one big clown down.
45. (Davey.)
46. Nailed it.
47. Sam looks really happy Dave won. Probably so she doesn't have to spend more alone time with Davey tbh.
48. But Dave seems great and really genuine. I'm just not sure I'm seeing much chemistry between him and Sam.
49. First they sat in a big empty cricket field and now they're in a big empty circus tent.
50. This is the most intimate setting for a date where you KNOW ten horses have definitely pooped.
51. "I feel like I needed to have that win." "Yeah I think you did to be honest." BAM SAM.
52. IDK I like this side of Dave, he seems like a sweetheart.
53. I want to see more of swooning Dave!
54. She is very smiley around him.
55. Didn't they cover this "what do you look for in a guy" ground already?!
56. She wants someone to give her that giddy feeling when she's around them. Sorry Dave, that's Sash.
57. It's Sash.
58. She's talking about Sash.
59. Wait her hand is on his knee though. And THAT MUSIC.
60. ARE THEY GONNA KISS?
61. YES?
62. NO?!
63. WAIT DID HE JUST SAY "HUG IT OUT"?
64. WHAT IS HE, HER FOOTBALL COACH?
65. WHAT WAS THAT?!?!
66. OK yep, no chemistry.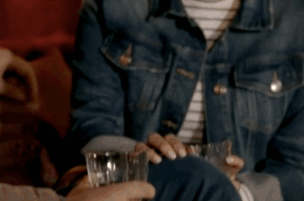 67. After Sash, I think Richie is my fave so I am glad he is finally getting a single date.
68. I love Richie's beard but I also love clean-shaven Richie.
69. I just love Richie.
70. That crisp white shirt. I'm so glad this isn't a pasta date because stains.
71. "I wanna dress up like old people and hang out." K.
72. They just went from first date to 50th wedding anniversary faster than you can say "cool bananas."
73. Richie's enthusiasm for the date is so endearing.
74. What he says: "Ah fantastic!"
75. What he means: Uhhh what is happening right now.
76. This date is ABSURD AF and I am so here for it.
77. I kinda wanna go on this date.
78. There is nothing more romantic than four hours of intense hair and makeup to prep for a date.
79. Oh my god but THIS IS AMAZING.
80. This makeup is flawless?!?!?! PROPS to the team.
81. "If she looks like that at an old age, giddy up!" RICHIIIIIE.
82. OK this date is actually the best idea.
83. "You can see in his eyes he's still the same old Richie" Well I mean, Sam it is just make-up.
84. I'm borderline weeping with laughter at this driving sequence.
85. OK it's not borderline anymore.
86. RICHIE WITH HIS WALKING STICK!!
87. I am dead at this date and they haven't even arrived at the venue yet.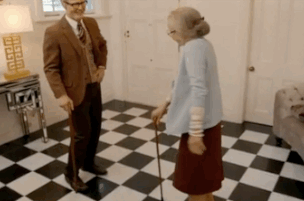 88. Richie is FUN AF.
89. They are so cute together.
90. But is this relationship goals or friendship goals, I can't tell???
91. Like obviously they're having so much fun, but is there ~chemistry~?
92. This old lady knows the abs under that make-up and she is here for it.
93. Same.
94. Get it lady.
95. This is the best date of the show for sure.
96. I want to go on an old person date.
97. Preferably with Richie.
98. OMG they're dancing.
99. Whoa Sam nearly took that woman's head off.
100. OMG 80-YEAR-OLD RICHIE BREAKDANCING.
101. HE'S GONNA BREAK HIS HIP-HOP.
102. I'm cackling.
103. That lady wiping her eyes is all of us right now.
104. Oh my god, am I team Richie?
105. He is so handsome and dorky and ridiculous and hilarious I love him.
106. I think I am Team Sash for Sam but Team Richie for life.
107. I love how much red wine Sam just poured for the two of them. That really speaks to me.
108. Drink every time divorced parents are brought up.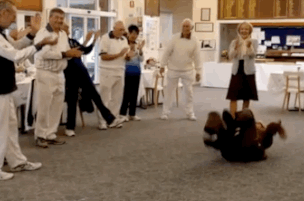 109. Well Richie is surely going through to the top four, why else give him a video message from his family?
110. This is so sweet.
111. Muuuuuuuuum.
112. OK. Wow. Could Richie really win this?!
113. I mean, if Sash isn't going to win, I won't be so mad if it's Richie.
114. Sam: "I could fall in love with a guy just like him" - but not him though?
115. I'm still not over how out in the open the roses are on every date.
116. THAT MUSIC BUILD UP.
117. THEY'RE GONNA KISSSS.
118. SHE WENT RIGHT IN. GET IT SAM.
119. Hmmm this is a little bit awkward?
120. Sweet, but awkward.
121. Certainly no Sash.
122. I STILL LOVE YOU RICHIE.
123. Oh boys stop being mean to Richie.
124. The biggest surprise of this series so far is that Davey is still here. He can't hang around any longer can he?
125. I'm so done with him after last night's fuckboi behaviour
126. But the boys sitting around to gossip about the date gives me life.
127. Dave's looking low-key jealous.
128. Meanwhile Sash is stroking that photo of Old Sam thinking "this is my future".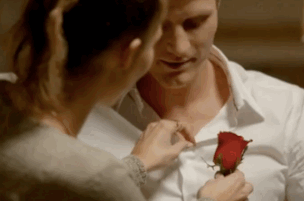 129. SAM. YOU LOOK LIKE AN ACTUAL GODDESS. THAT DRESS. THAT HAIR. FLAWLESS.
130. "I need to be with someone I can have fun with, and who I can trust." In other words, not Blake Garvey.
131. And certainly not Davey.
132. He is gooooooone tonight.
133. Sam is acting so awkward.
134. WAIT. WHAT'S HAPPENING.
135. SHE'S GOING TO KICK HIM OUT.
136. INTENSE MUSIC.
137. WHERE ARE THEY TAKING HIM.
138. IT'S LIKE DAVEY WENT TO THE PRINCIPAL'S OFFICE.
139. "Do you honestly think I'd be here to create an act?" Yes, Davey. Exactly.
140. He's actually getting really pissed off.
141. Look at the way he's sitting. MANSPREAD.
142. "I'm not used to this whole sense of pressure." I thought Davey was going to continue that sentence then nothing happened.
143. Like, he's just being so disrespectful.
144. GO IN, SAM. DRAG HIM.
145. INTENSSSE.
146. Davey is not coming back from this.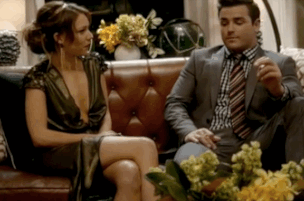 147. WHOA. WAIT. WHAT. I DIDN'T MEAN LITERALLY RIGHT NOW.
148. SHE SKIPPED THE ROSE CEREMONY?! IS HE GONE ALREADY?!
149. Osher's dramatic pause deserves an award of its own.
150. DAVEY IS GOOONE.
151. About time.
152. OMG.
153. If they aren't showing the actual talk between Sam and Davey something REAL must've gone down.
154. I bet he chucked a tanty.
155. OMG I need to know everything.
156. THEY'RE NOT EVEN SHOWING HIM DRIVING AWAY IN THE CAR!
157. IT'S SAM IN THE CAR! PLOT TWIST!
158. He must have been a massive pain, good lord.
159. Like I'm not shocked, but GIVE ME MORE OF THAT DRAMA.
160. Anyway, Sam has a great set of guys left.
161. AND SASH HAS A ONE ON ONE DATE IN THE NEXT EPISODE YAAASS.
162. Sigh. This show gets me.
Like BuzzFeed Oz on Facebook