1.
Josh Duhamel celebrating with his son Axl.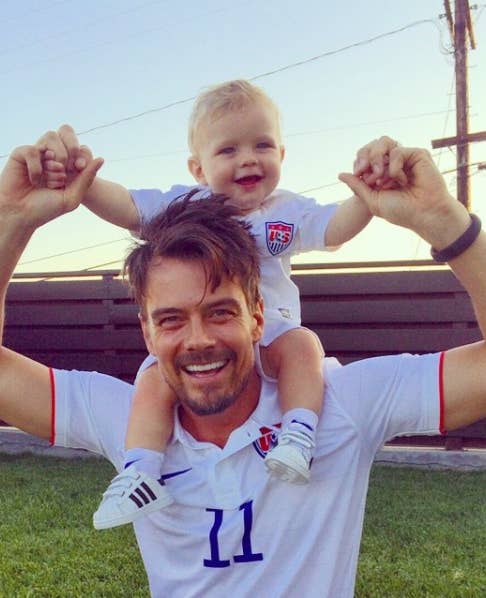 2.
And showing him off on set.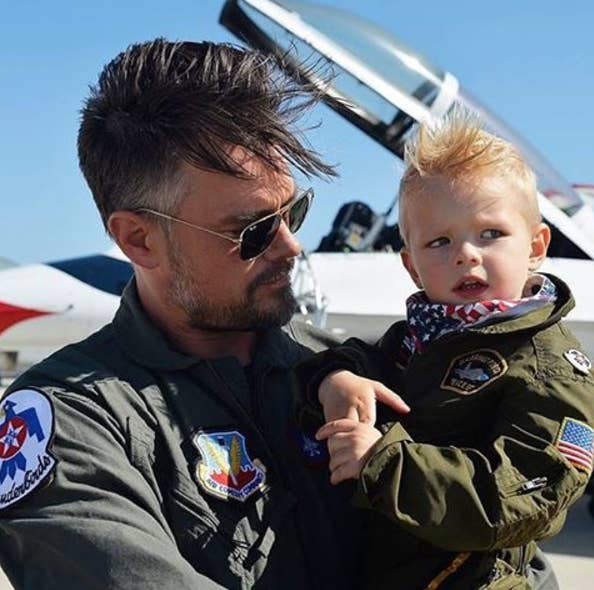 3.
Chris Hemsworth playing superheroes with his twin sons.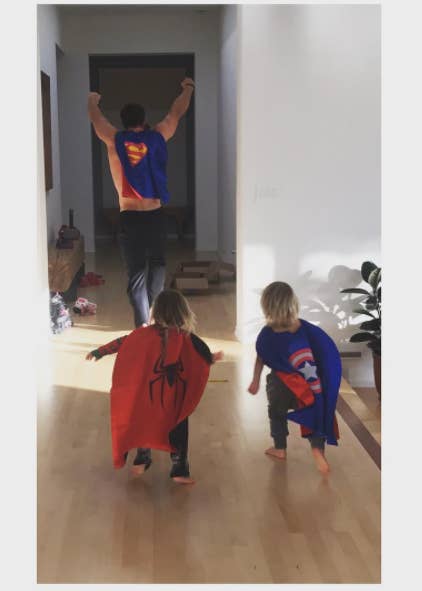 4.
And making a late-night snack with his daughter.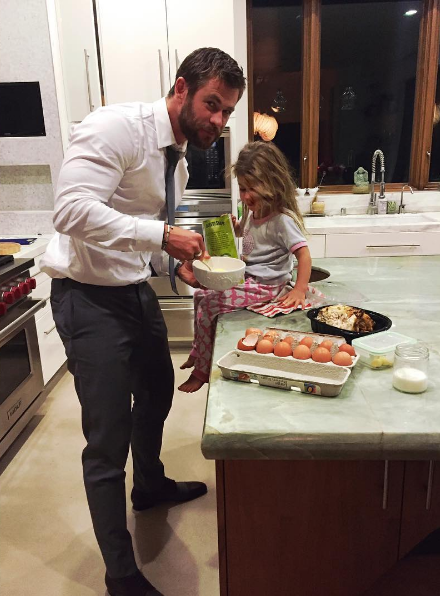 5.
The Rock serenading his baby girl.
6.
And working from home with her by his side.
7.
David Beckham meeting butterflies with Harper.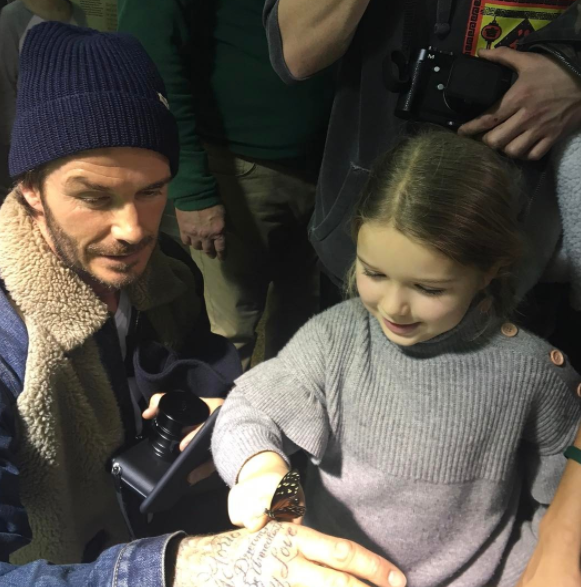 8.
And unashamedly showing affection for Brooklyn.
9.
John Legend in the kitchen with Luna.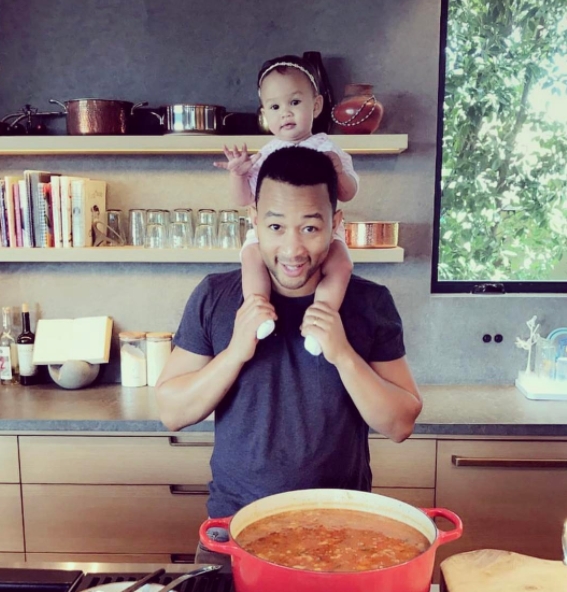 10.
And practicing his La La Land tunes with her help.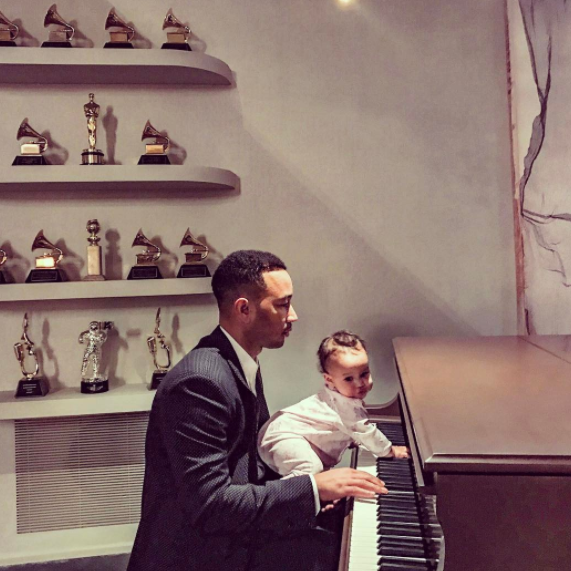 11.
Channing Tatum dancing with his little princess.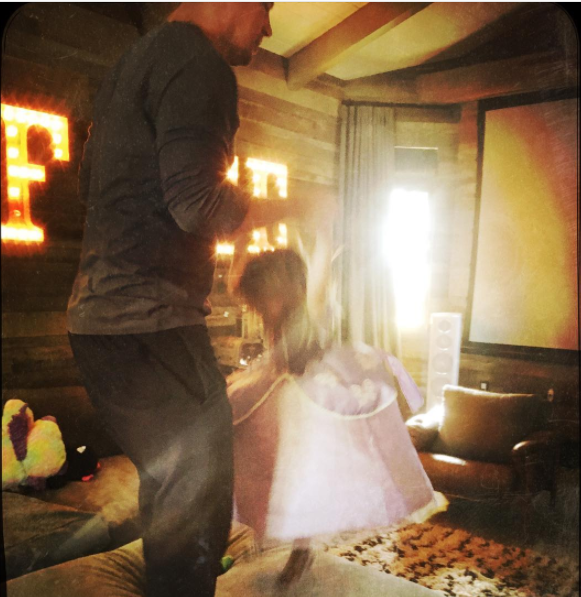 12.
And admiring her as a baby with his wife Jenna.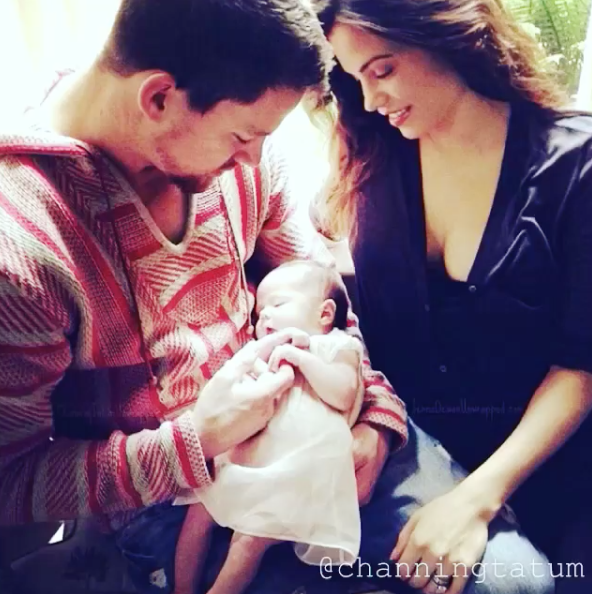 13.
Jane the Virgin star Justin Baldoni snuggling with his daughter Maiya.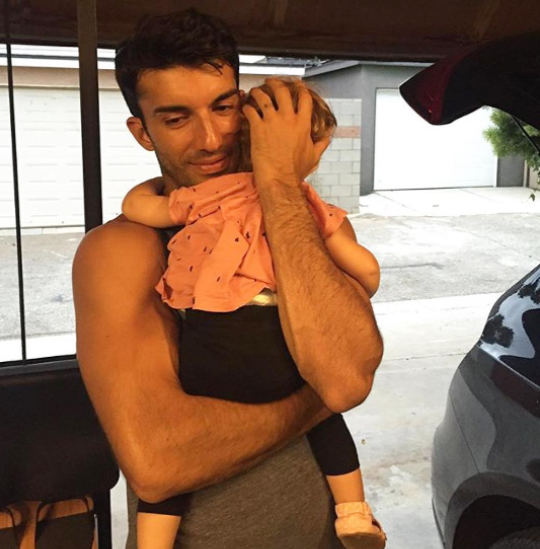 14.
And easily lifting her up with just one arm.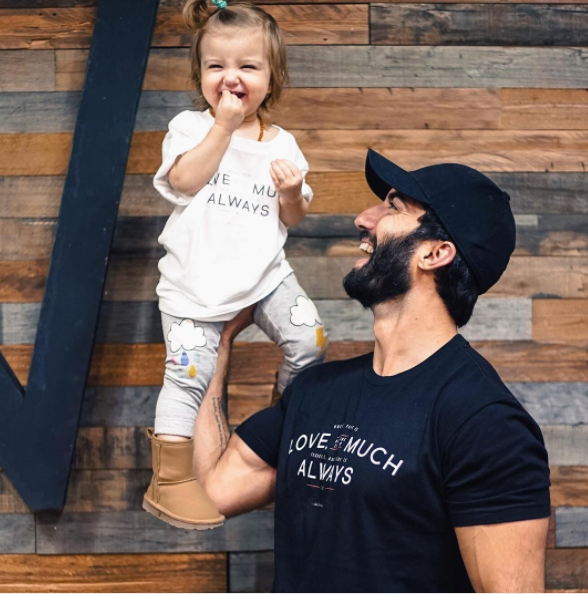 15.
Usher enjoying fries with his son.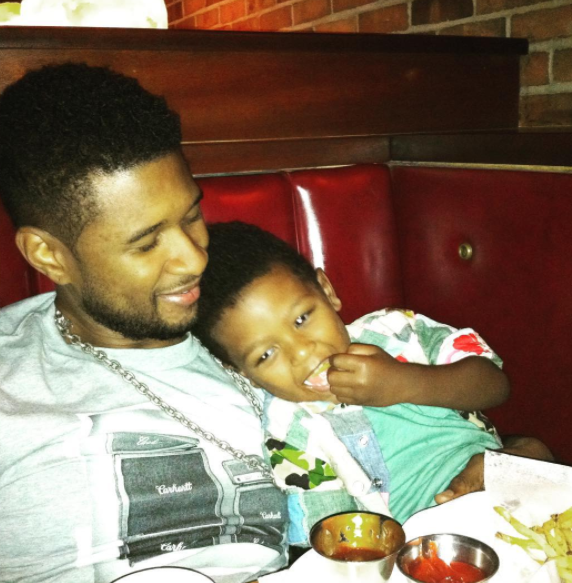 16.
And breakfast in bed with his family.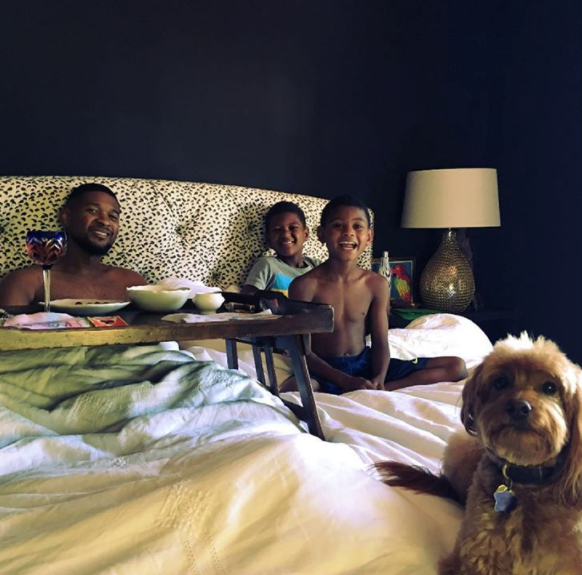 17.
James Van Der Beek giving his son a ride.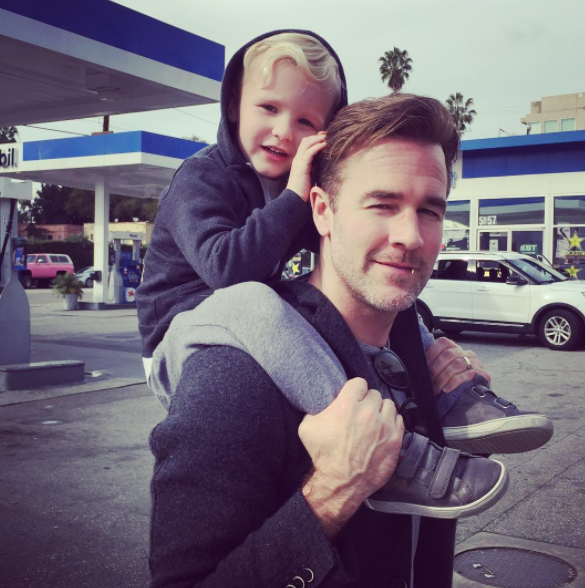 18.
And taking some time to show some affection.
19.
Liev Schreiber suiting up with his son.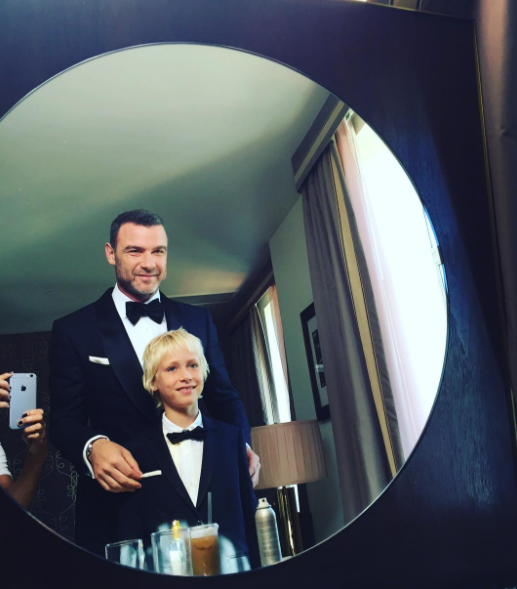 20.
And sharing some peaceful moments with both his kids.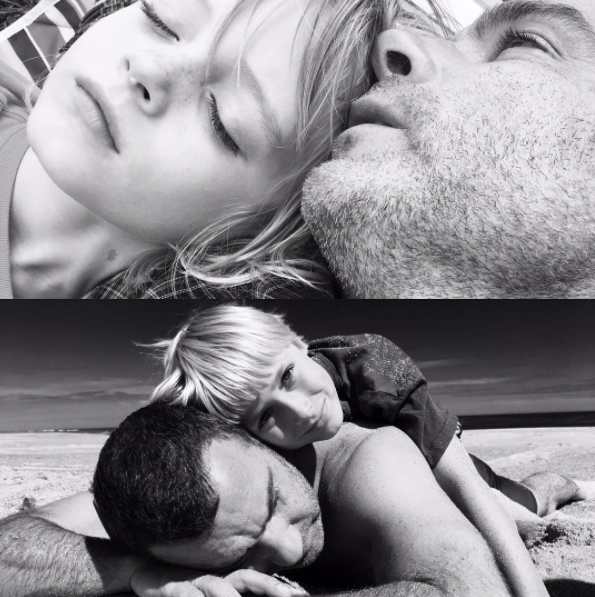 21.
Jamie Foxx having some fun with his daughter.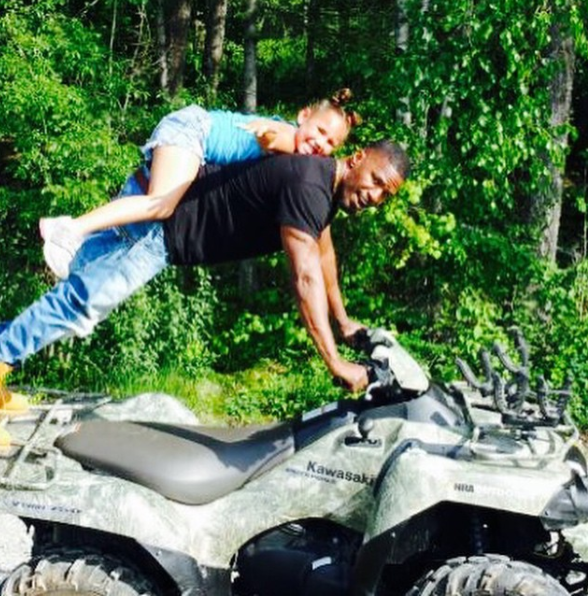 22.
And just ~chilling~ with her in the snow.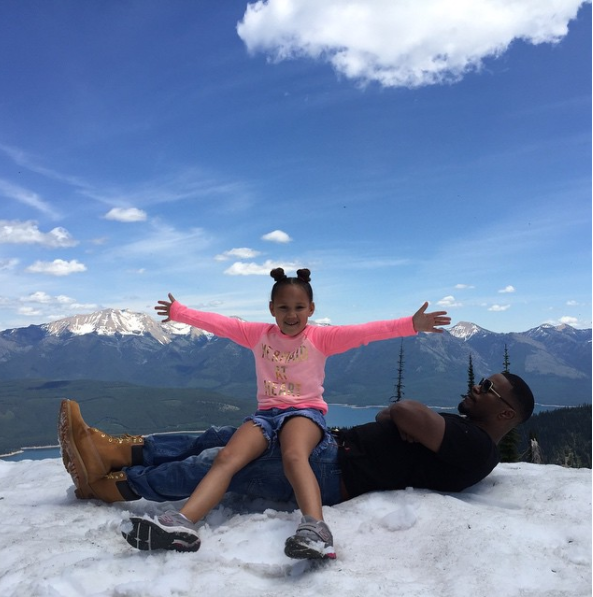 23.
Justin Timberlake embracing his baby son.
24.
And taking this cute photo with him.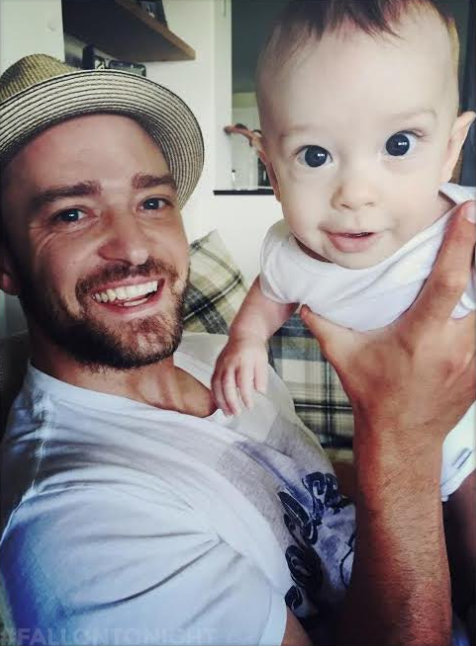 25.
Aussie comedian Hamish Blake accepting a flower from his kid Sonny.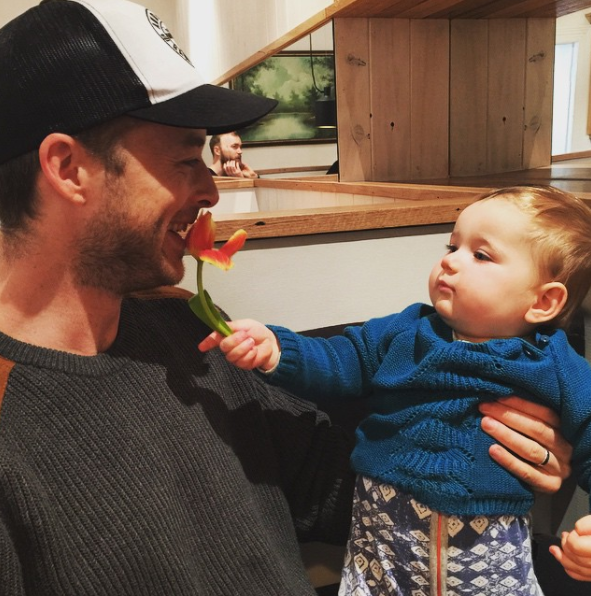 26.
And celebrating Australia Day with him.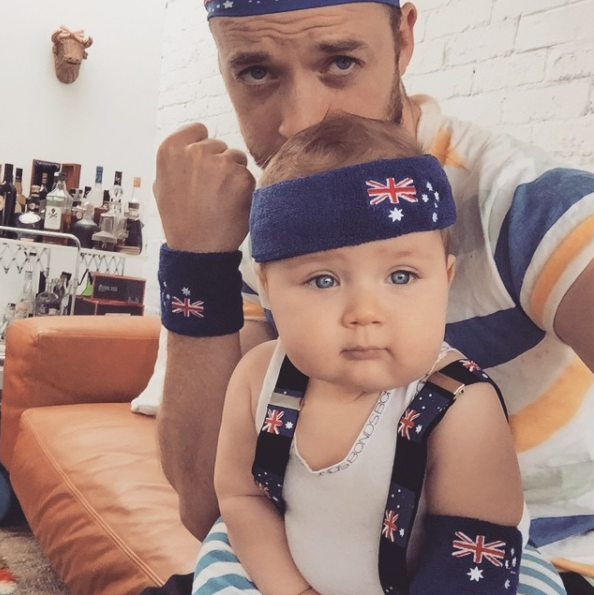 27.
Quantico star Aaron Diaz enjoying some beach time with his daughter.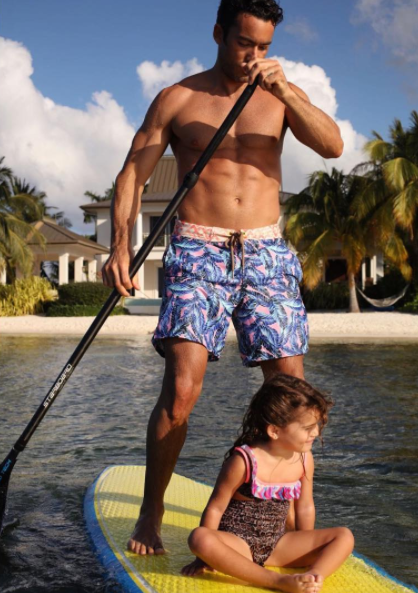 28.
And blowing out some birthday candles with both his little girls.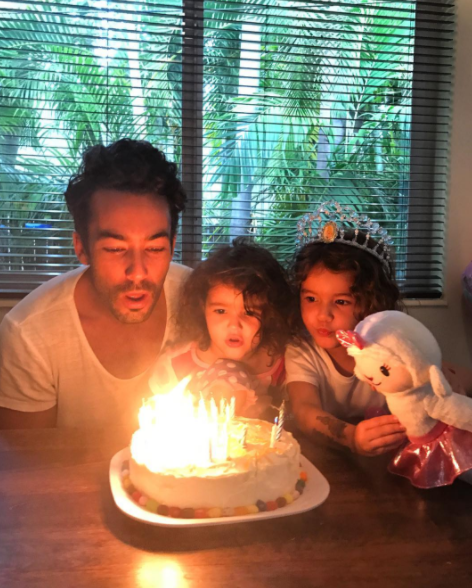 29.
Vin Diesel playing in the pool with his daughter.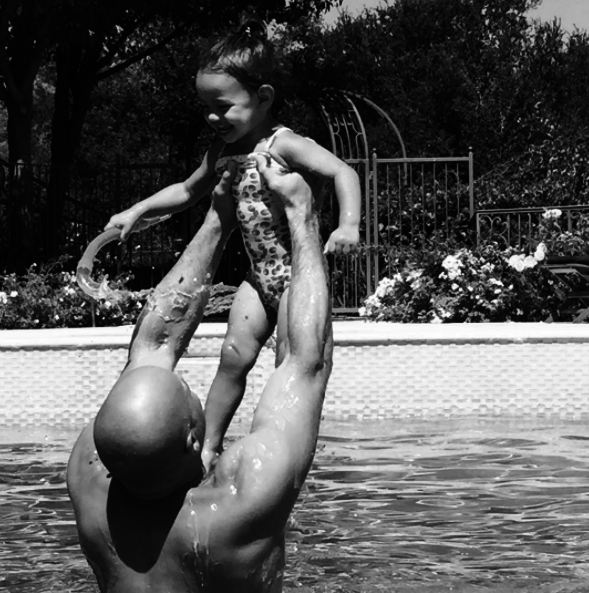 30.
And showing her how to be ~fast and furious~ early on.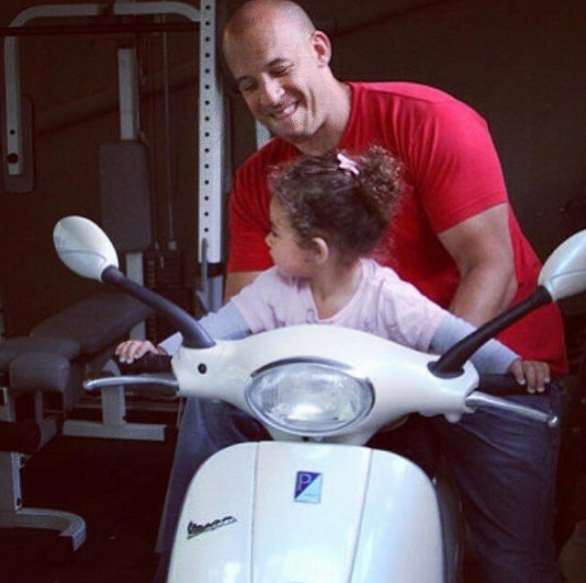 31.
Supernatural star Jensen Ackles giving his daughter a kiss.
32.
And enjoying having his makeup done.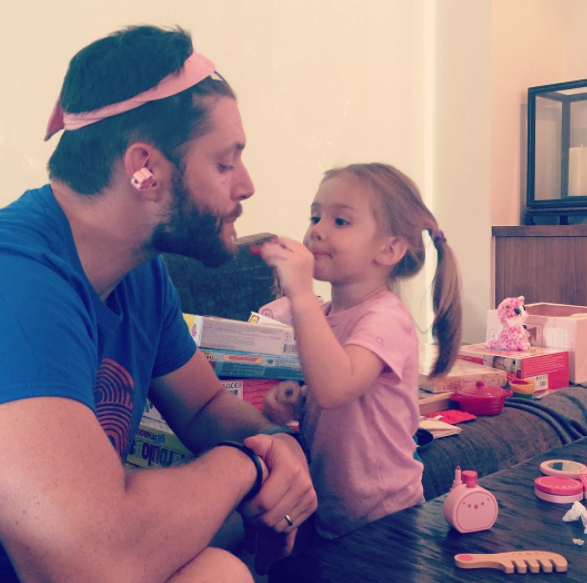 33.
Jensen's co-star Jared Padalacki taking a selfie with his son.
34.
And playing around with both his boys.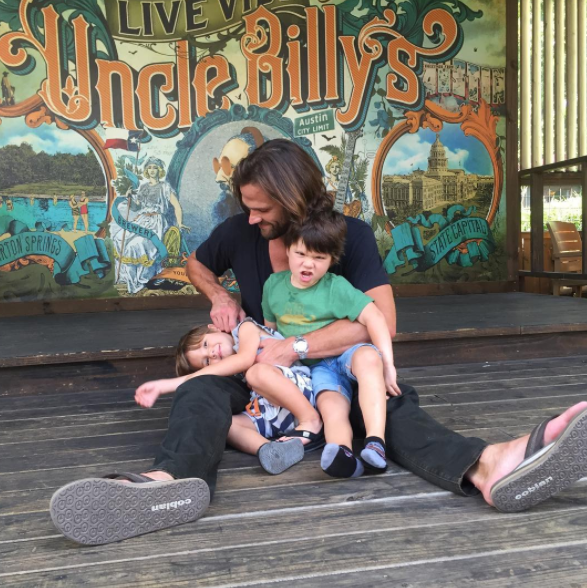 35.
Stephen Amell on the set of Arrow with his daughter as a baby...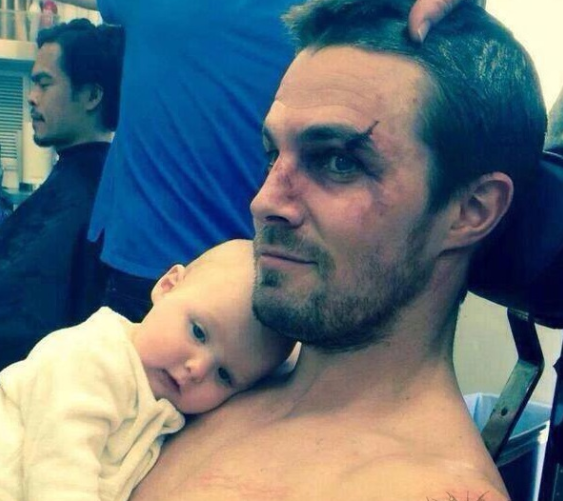 36.
...and as an adorable toddler.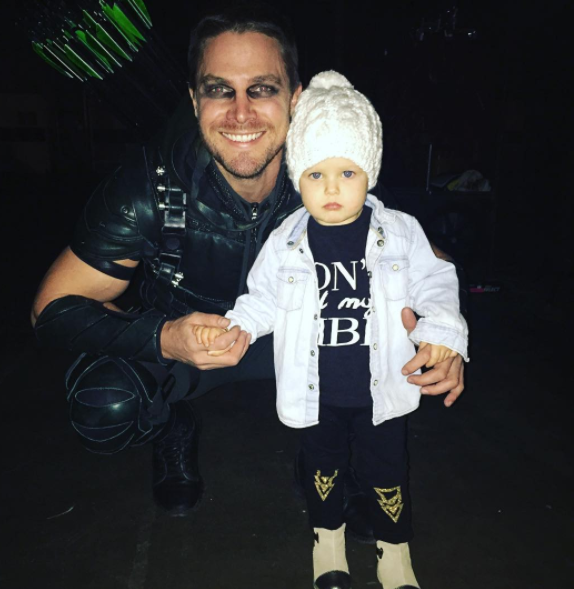 37.
Aussie footballer Jonathan Thurston giving his eldest daughter some love.
38.
And having some downtime with his youngest daughter post-match.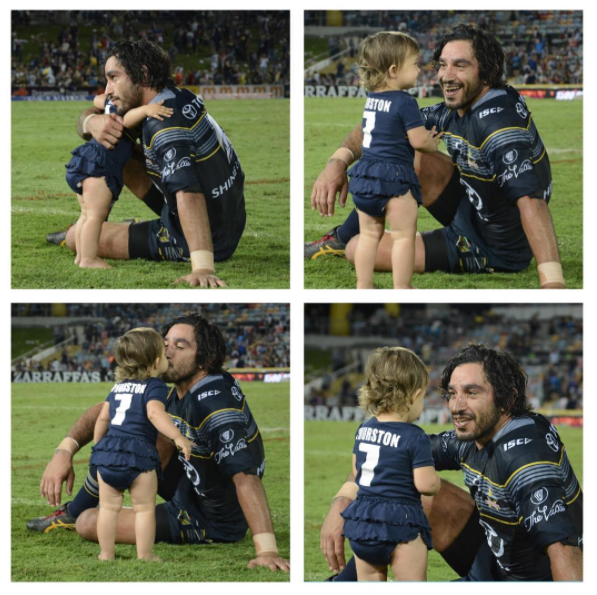 39.
Jason Sudeikis chilling with his son Otis.
40.
And teaching him how to snap.