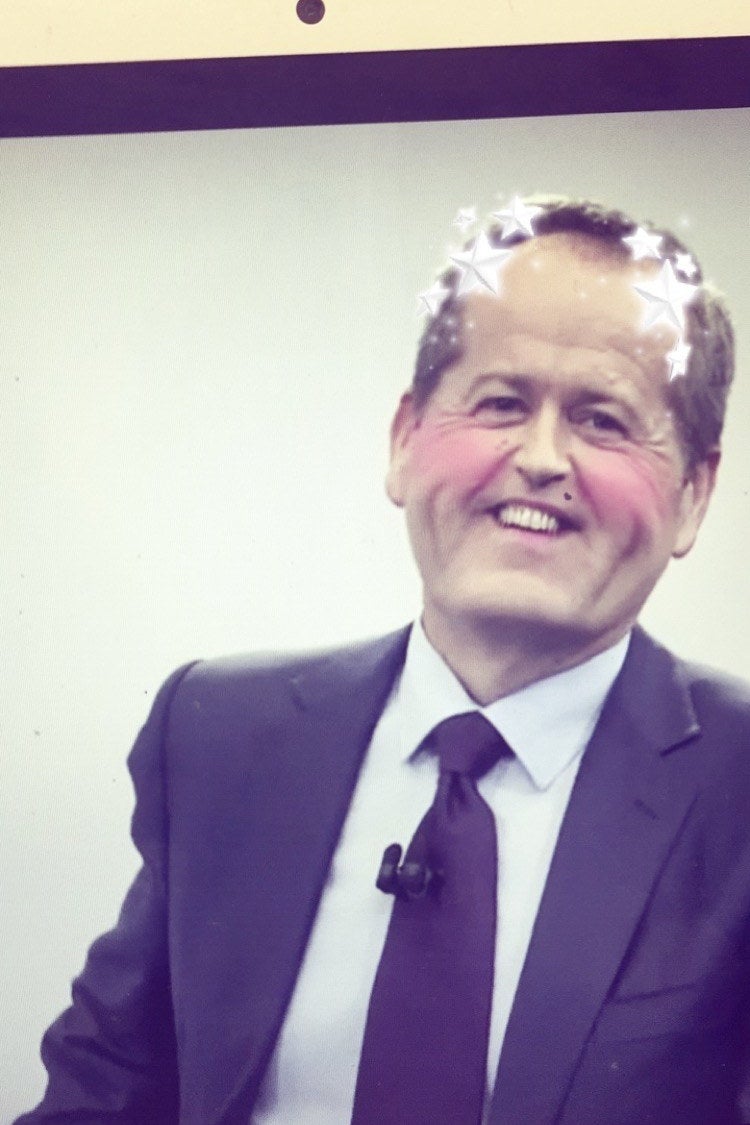 1. Why is this at 6pm on a Friday?
2. Don't they know that everyone is half-drunk by this time of the week?
3. Ourselves included.
4. Also why are people so keen to get their comment on this Facebook live stream? Who is going to see it? It's Friday. At 6pm.
5. So apparently there are 7.6 million viewers? Bitch WHERE?
6. I see that 8.1K view number.
7. Who even is this old mate "comedian"? (Joe Hildebrand) I tell you what, I'm not laughing.
8. Oh shit, the debate hasn't even started yet. That was just pre's.
9. I think their focus this election should be on finding Harold Holt.
10. Too soon? Too far?
11. "I am the empty vessel" - This is the only truth we'll get tonight, thanks Joe Hildebrand.
12. These guys are talking like a textbook.
13. Stop using these big-ass buzz words guys. You're losing me.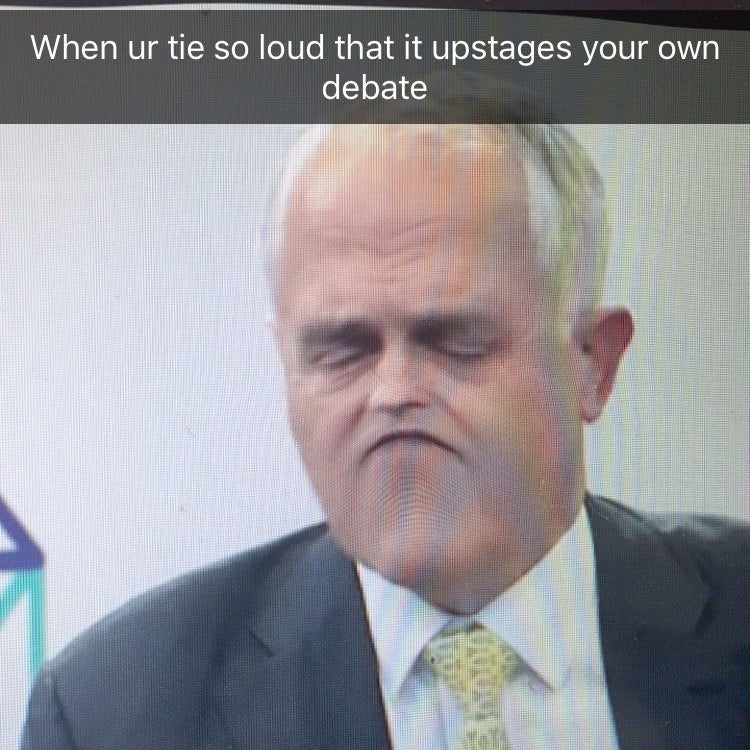 14. Bruh, Malcolm, that's a bright ass tie, honestly.
15. Honestly I tuned out and came back in and Malcolm Turnbull was talking about macadamias.
16. Poor Bill has aged about 20 years in three weeks.
17. Praying someone throws a shoe to make this a bit more interesting.
18. "Thank you Mr Turnbull, Mr uh, Shorten" - Mary is all of us.
19. If we're being honest, I don't know what Jobs And Growth actually is. I just know it's a ~thing~.
20. "If you want to ask that question…" "I just did." FUCKING SAVAGE BILL GO IN.
21. These two are worse than teenage girls having a fight. Source: me as a teenage girl having a fight.
22. LIVE VIDEO INTERRUPTED.
23. WHAT A SHAME.
24. Maybe if we had NBN this wouldn't be such an issue.
25. The comments on this video are SAVAGE I love it.
26. I haven't seen someone be called a liar this much since Kylie denied she had lip fillers.
27. STOP YELLING OMG.
28. MARY YOU'RE TEARING THIS FAMILY APART.
29. My fave topic. Housing affordability.
30. Lol jks, I just cry because I'll never afford a house, ever.
31. Idk why we trust two, middle-aged, rich white men to listen to our issues about housing affordability.
32. Just love it when a millionaire who lives in Point Piper tells me about how to afford a house. Thanks mate.
33. I wish the dollar bills Snapchat filter was on the app right now.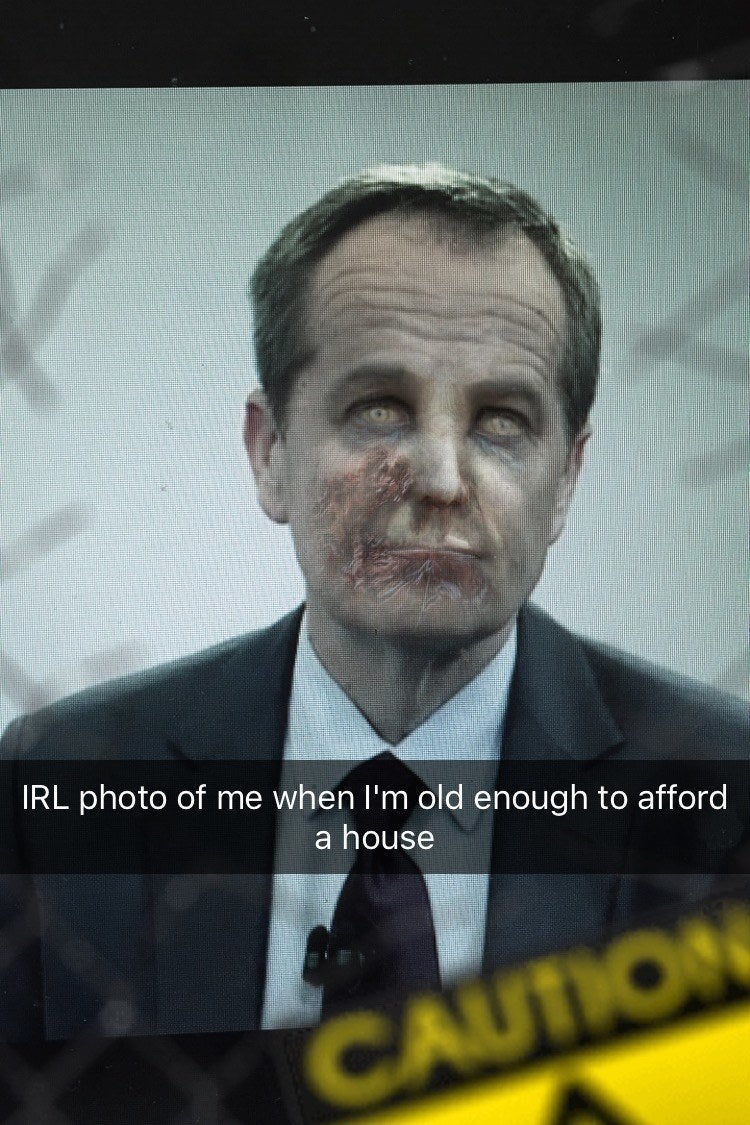 34. Bill needs to learn how to talk "on the fly" without obviously sounding like he's reciting a speech.
35. Why are they using wooden boxes instead of tables? #environmentsup
36. It's like a hipster cafe in there.
37. This is nothing like Scandal.
38. Where's James Mathison?
39. Osher Gunsberg and Gretel Killeen should be hosting this.
40. Why is this guy bringing up the comments going crazy? Dude those comments have timestamps, they aren't live. 9.09am? Bitch please.
41. Yes Mr prime minister, keep talking about money while I stare at that rich-ass watch on your wrist.
42. "I believe that's what they call a zinger," all these dads need to get off my TV.
43. Bill's so goddamn savage, it's kind of hilarious to see considering last year no one knew his name.
44. Me included tbh.
45. Omg. Bill wants people to press "like" if they agree with him about something.
46. I AM DYING.
47. BILL.
48. Oh he's such a dad.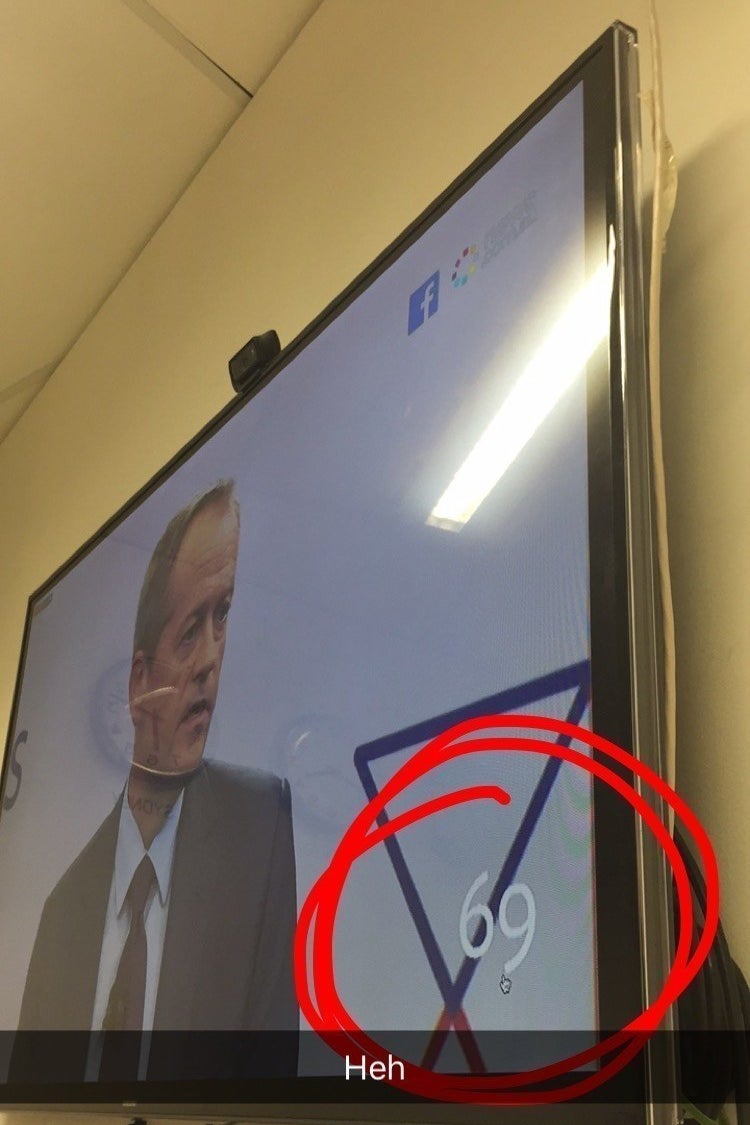 49. This buffering issue is getting old faaaast ...
50. Prediction: in 15 years, Joe Hildebrand will be running for some sort of election.
51. Yep you go boo, keep having all those old scrolling comments in the background.
52. Facebook comment: "Stuff mental illness". Buddy I honestly don't think that's how it works.
53. "This final section will only be 60 seconds." WOW, SPEED ROUND.
54. Same-sex marriage debate, here we gooooo.
55. Malcolm: "I support same-sex marriage", um bitch wheeeere?
56. Uh huh, so he's throwing it back to his party making up their minds before he was PM.
57. YOU ARE THE LEADER OF THE PARTY, PULL SOME RANK OR SOME SHIT, IDK.
58. I'm sorry but when I hear the word "plebiscite", it just makes me think of "plebs", which you know is what these two old dudes think about the rest of us normal people.
59. When someone starts a sentence with "with great respect to you" you know they don't give any fucks about the other person.
60. Turnbull fucking LOVES to use his hands.
61. Mate they should have just called this "old white dudes talking loudly over each other".
62. But actually though. Why are they YELLING so much?
63. Lol, grandpas. Chill.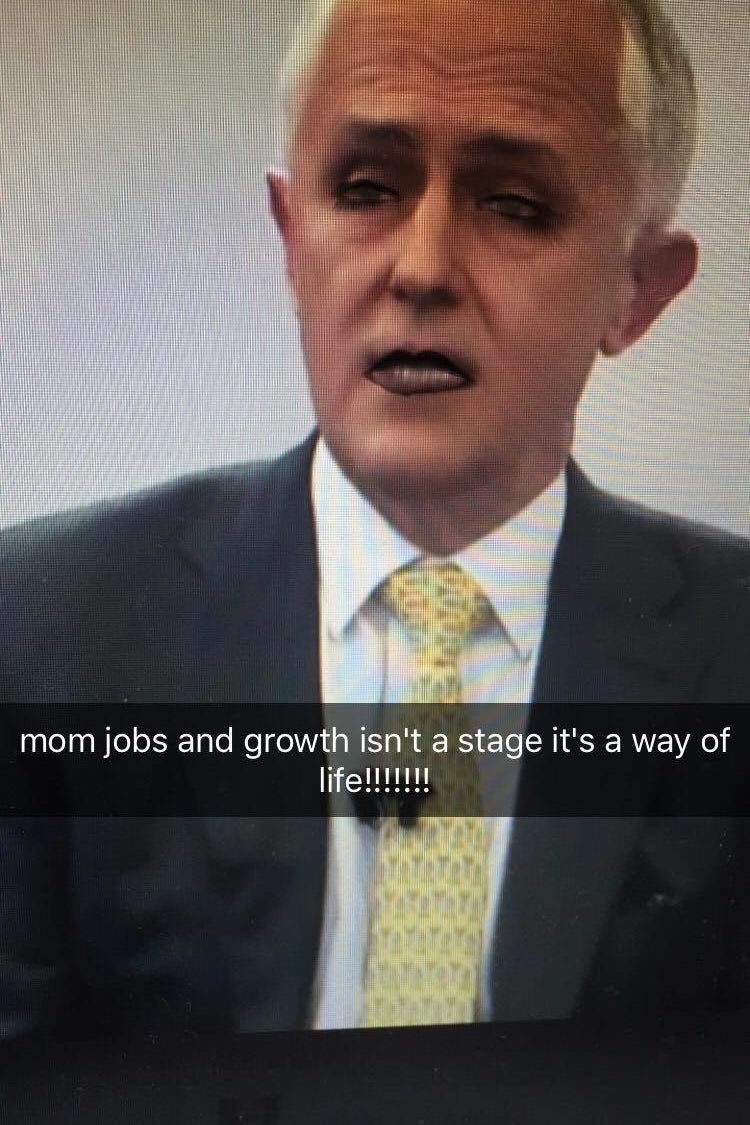 64. "Politicians are well-paid," he says, with the studio lights glinting off his $20,000 watch.
65. "If you don't pay then only wealthy people can be politicians" bitch? THAT'S STILL THE CASE??
66. GOOD SIR WHY ARE YOU YELLING YOU HAVE NOT ONE BUT TWO MICS ON YOUR LOUD AS SHIT TIE.
67. "We have the most exciting changes in history" - sounds fake Mal, but OK.
68. Bill has his speech down pat.
69. Too bad he sounds like a robot.
70. "I WANT TO MAKE…"
71. Well Bill, I tell ya what, I want you guys to start winding this shit up so I can go home.
72. It's nearly 7pm on a Friday folks, let's go have a beer or something.
73. Malcolm is legit trying to do a runner.
74. And Joe won't let him.
75. Someone turn this live video off, I can't deal anymore.
76. IT'S TOO AWKWARD.
77. SHUT IT DOWN.
78. Sorry is this Who Wants To Be A Millionaire, ask the audience? Phone a friend?
79. This guy just said he was gonna talk to the guys at Facebook, but like… I thought that they WERE at Facebook?
80. Oh man Joe can't even say "tampon" with a straight face #StopWhiteMen2k16.
81. Malcs got seven votes and Ol' Billy got 17?
82. Bitch got dragged.
83. Until next time, folks.
84. Lol, jk. Never again.