Rihanna Had The Most Iconic Response To Why She Let Her Tits Fly Free In THAT Swarovski Dress
President of the titty committee!
Rihanna has great titties. I love them, you love them, she loves them, we all love them.
And do you remember this iconic Swarovski-coated dress she wore back in 2014?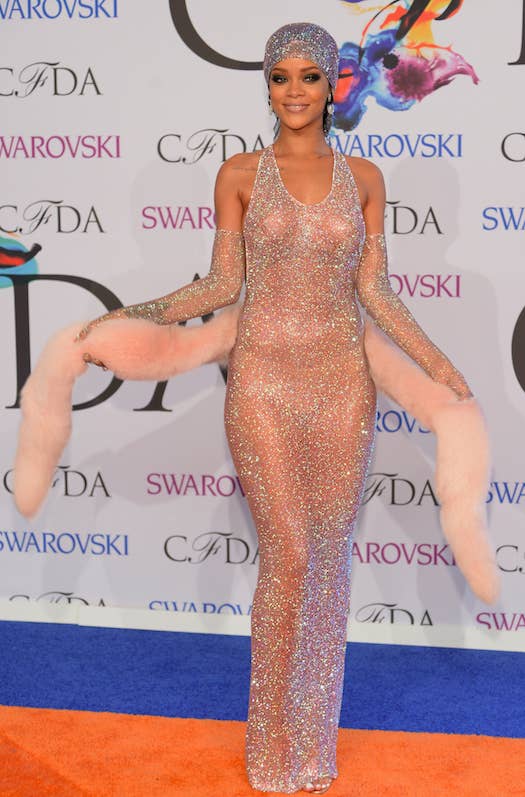 Because I sure do. What a queen.
WELL. This month, Rihanna is on the cover of Elle, and to celebrate, the magazine got some of her "famous friends" to ask the megastar some questions.