1.
Carrie Bickmore's daughter watched from home.
2.
Osher Günsberg and Tom Gleisner enjoyed Hughsy's opening monologue.
3.
Osher shared this sweet moment from The Living Room cast.
4.
And kept us updated on his vegan meal.
5.
The Wentworth stars had fun.
6.
As did the ladies of Love Child.
7.
Lisa Wilkinson was very happy to be sat next to Wilmer Valderrama.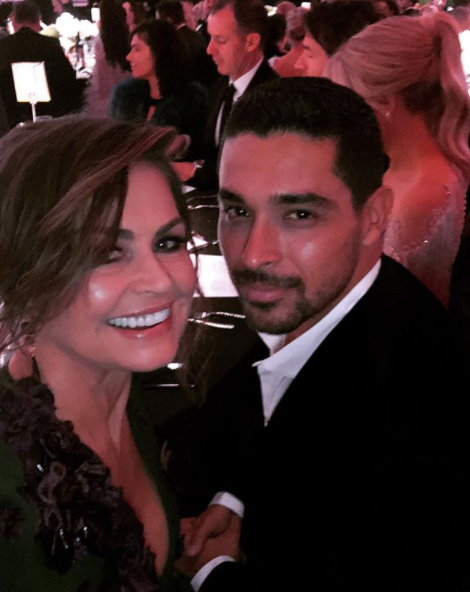 8.
The Studio 10 hosts shared a selfie.
9.
Honey Badger held a Logie.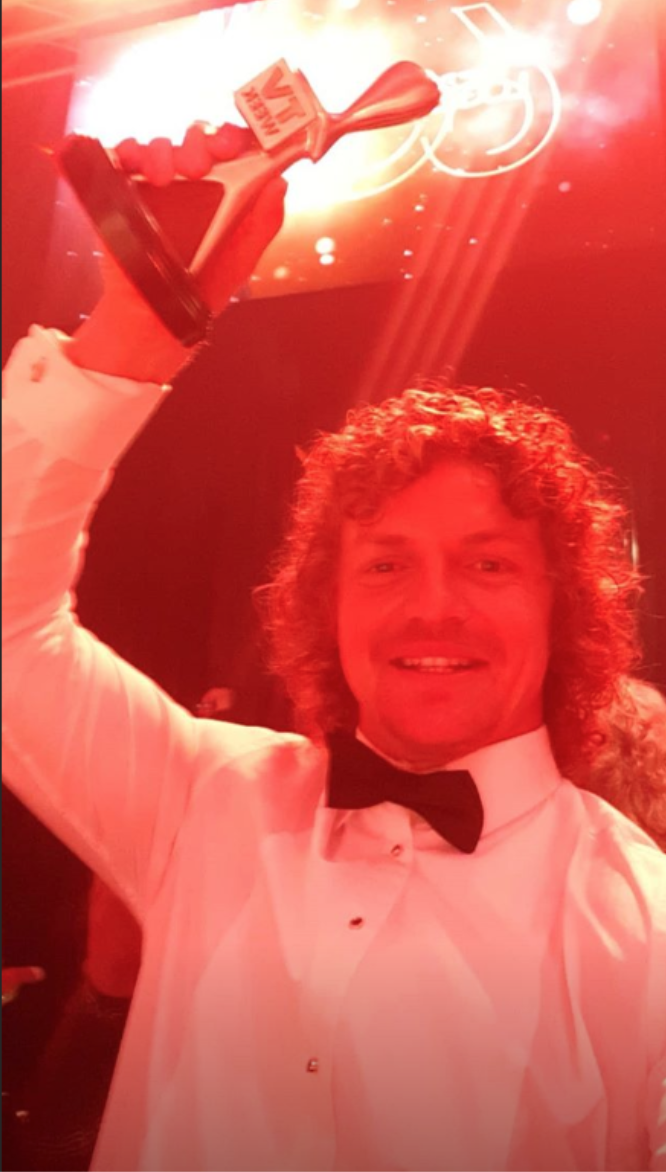 10.
Hamish Blake fixed Denise Drysdale's shoe.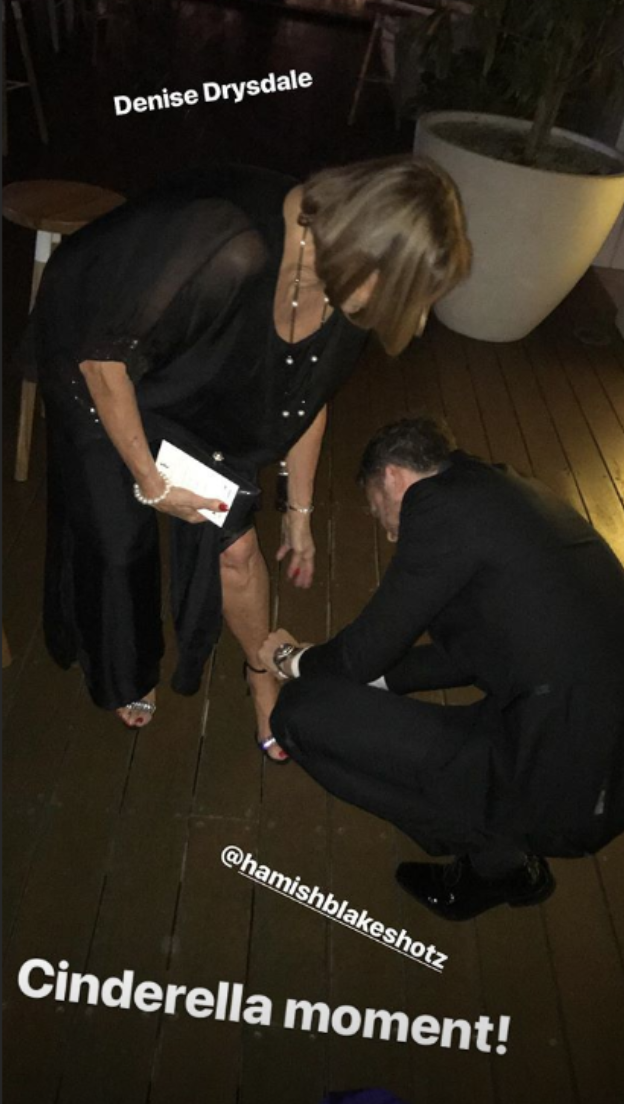 11.
The fog from Conrad Sewell's performance spilled all the way into the audience.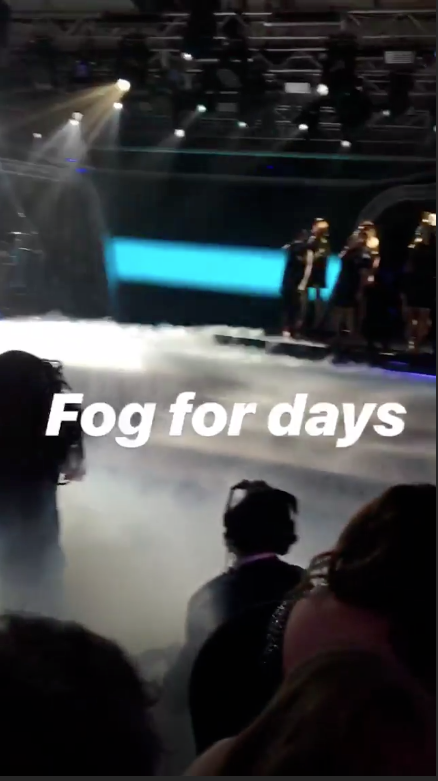 12.
Sandra Sully collected bets from the Channel 10 team.
13.
Rove hung out with some deadset legends.
14.
Nollsie bypassed his Instagram stories and just uploaded a vid to his feed.
15.
Leila McKinnon fangirled over her table mate.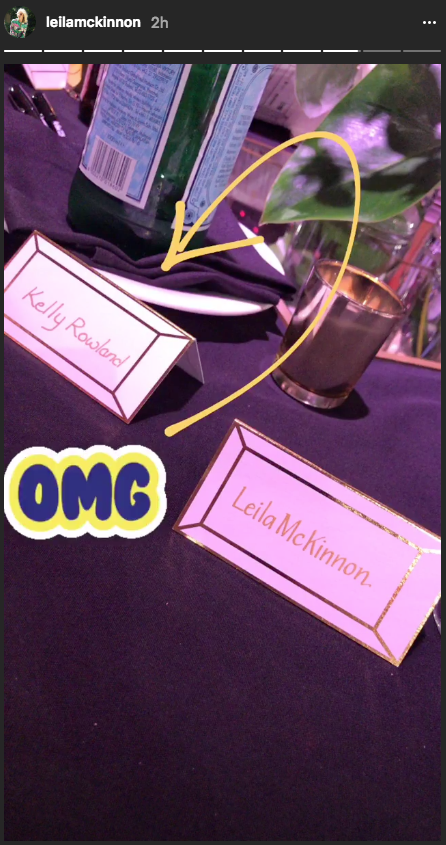 16.
Literally eeeeveryone in the audience Instagrammed Kelly Rowland's performance.
17.
Liz Cantor gave us a peek at the menu.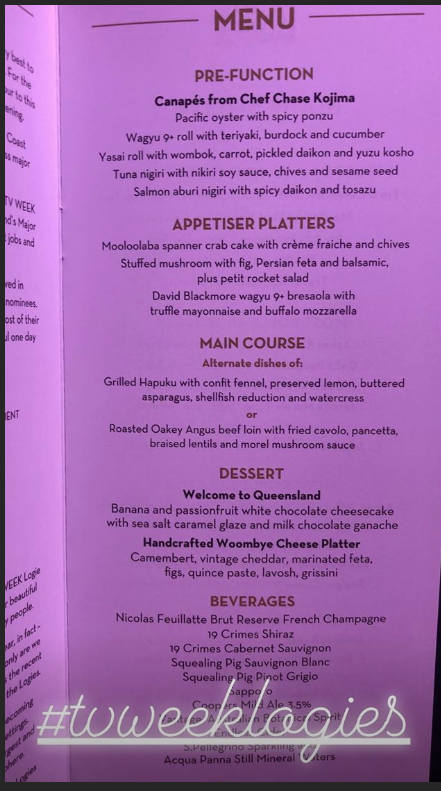 18.
Robert Irwin hung out on the red carpet with a snake.
19.
And the Married At First Sight girls got their drink on, even though it looked like they weren't sitting in the actual room.