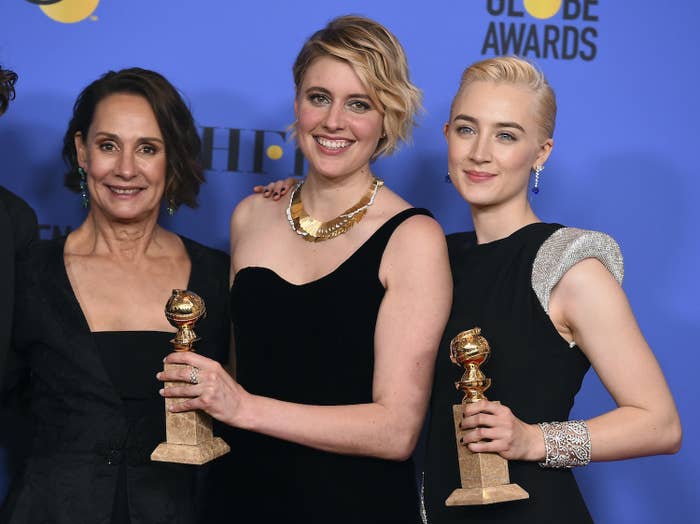 Lady Bird director Greta Gerwig now says she regrets working with Woody Allen after avoiding taking a hard stand when asked about it at the Golden Globes.
Gerwig acted in Allen's 2012 film To Rome With Love, two years before the famed director's daughter Dylan Farrow alleged in an open letter published by the New York Times that he sexually assaulted her when she was a child. Her brother Ronan Farrow, who helped break the recent tide of allegations against disgraced movie mogul Harvey Weinstein, has also worked to refocus attention on his father's past.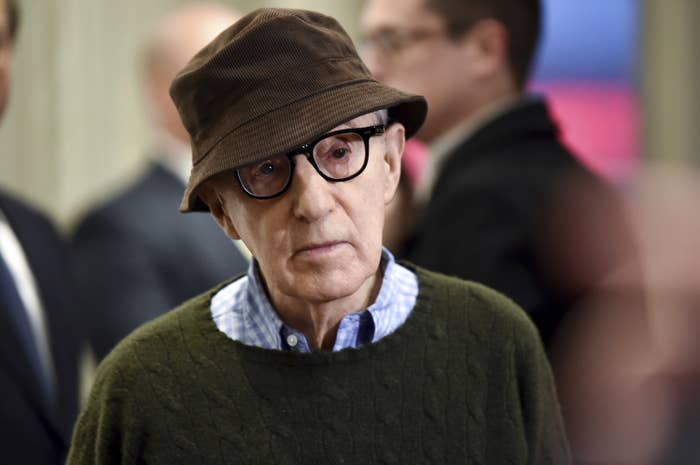 Fresh off her Golden Globes win for Lady Bird on Sunday, Gerwig was asked by a BuzzFeed News reporter whether she regretted having worked with Allen given the recent surge in support for people who have allegedly endured sexual abuse at the hands of powerful men in Hollywood.
But Gerwig sidestepped taking a firm position, saying she needed more time to consider the issue.
"It's something I have thought deeply about and care deeply about. And I haven't had an opportunity to come down on one side or the other," she told a room of reporters Sunday.
That apparently changed in short order. In an online Q&A with a New York Times columnist published Tuesday, Gerwig said she had now chosen a side.
"It is something that I take very seriously and have been thinking deeply about, and it has taken me time to gather my thoughts and say what I mean to say," Gerwig said. "I can only speak for myself and what I've come to is this: If I had known then what I know now, I would not have acted in the film. I have not worked for him again, and I will not work for him again."
"Dylan Farrow's two different pieces made me realize that I increased another woman's pain, and I was heartbroken by that realization," Gerwig continued. "I grew up on his movies, and they have informed me as an artist, and I cannot change that fact now, but I can make different decisions moving forward."
CORRECTION
Guillermo del Toro won this year's Golden Globe award for Best Director for The Shape of Water. An earlier version of this post said it went to Greta Gerwig.