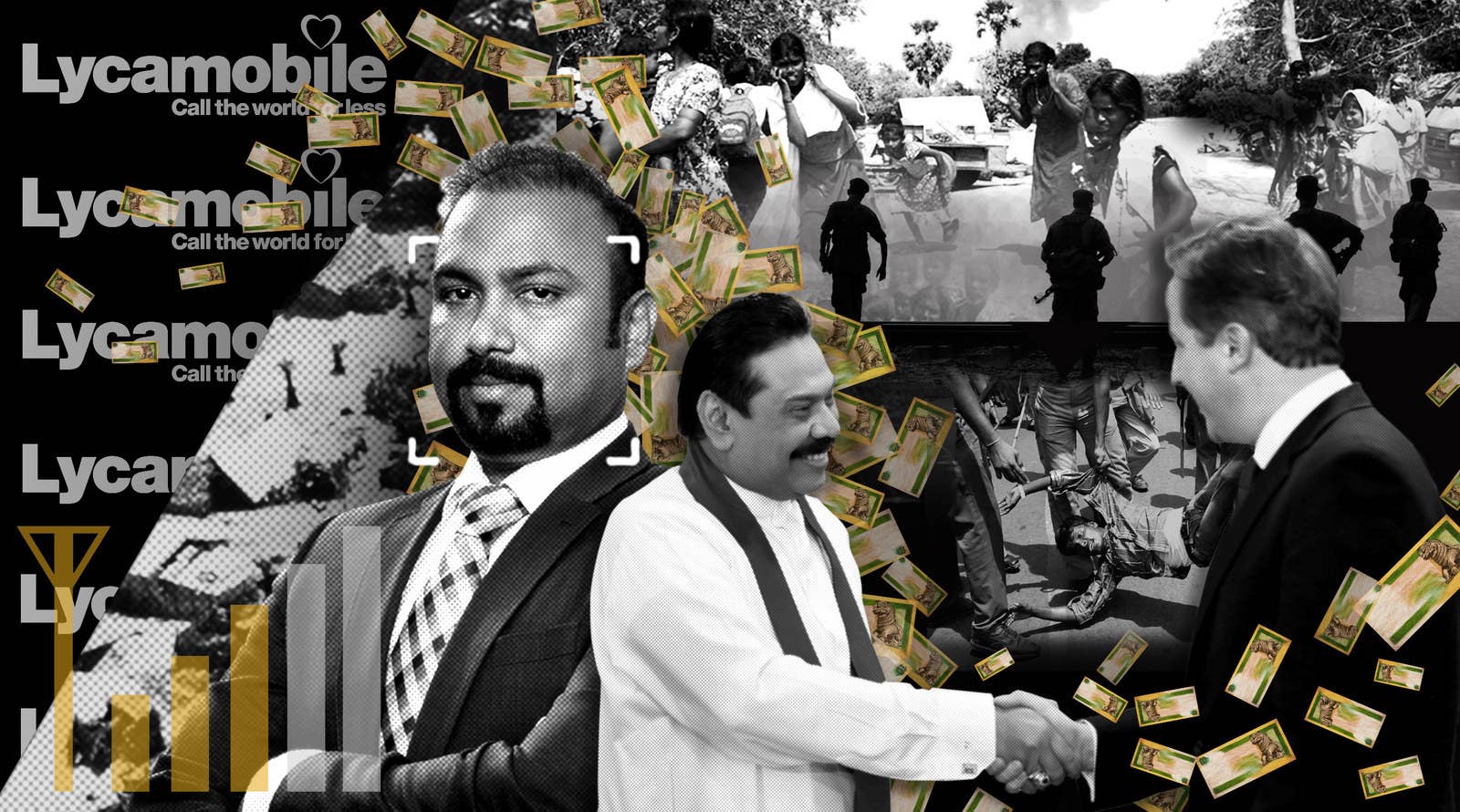 This is Part Two of a BuzzFeed News Investigation.

Part One: This Tory Donor Was Secretly Filmed Dropping Cash-Stuffed Rucksacks At Post Offices.

Part Three: Tory Donor Reported To Cops For "Money Laundering" After Rival Spied On Cash Drops.

The offshore empire of the Lycamobile tycoon Subaskaran Allirajah is facing investigation as part of a sprawling international probe into allegations that billions of dollars were stolen from Sri Lanka by associates of the country's former president Mahinda Rajapaksa.
BuzzFeed News has uncovered secret details of a deal being scrutinised by the Sri Lankan authorities in which the state telecoms company was effectively forced to pump around $10 million into a "completely flawed" venture owned jointly by a relative of Rajapaksa and a key offshore company in the Lycamobile business network.
Senior government and police officials in Colombo, Sri Lanka, told BuzzFeed News that the newly inaugurated financial crimes division of the Sri Lankan police is launching a probe into the venture, Sky Network, which they suspect was a "shell company" that the president's nephew used to enrich himself through a "shady transaction".
Allirajah has strongly denied allegations about his association with the autocrat, who is accused of rampant corruption and human rights atrocities during his decade in power. He insisted last year that he had no business in Sri Lanka and had never met Rajapaksa or dealt with his relatives. But now BuzzFeed News has obtained conclusive evidence – from corporate documents, insiders, and government officials – that his empire did business with the Rajapaksa family. Company filings in Colombo show that Sky Network was 95% owned by a key arm of Lycamobile's corporate web and the former president's nephew, who sat on the board alongside the telecoms giant's then chief executive.
The revelations will pile further pressure on David Cameron to sever his ties with Allirajah, whose company has donated more than £1.3 million to the Tories. The party has previously brushed off explicit warnings about the donor's links to the Rajapaksa family and continued accepting gifts running to more than £500,000 in this year alone.
The prime minister is already facing calls to hand back the money after BuzzFeed News yesterday revealed secret footage of three Lyca bagmen depositing rucksacks stuffed with hundreds of thousands of pounds in cash at Post Offices all over London. The company said it was a cash-rich business and that the deposits were just above-board "day to day banking" but experts including the former director of public prosecutions Lord MacDonald said they were "deeply suspicious" and called for an urgent investigation.
There is no evidence to suggest that the corruption claims in Colombo are connected to the company's unusual cash deposits in London, but they raise further serious questions about the way the Lyca group conducts its business. The firm, which declared £1.1 billion in global turnover last year and is rapidly expanding in the United States, has avoided UK corporation tax for years by moving revenues out of the country through a complex offshore network. Some of that money ends up in Hastings Trading e Serviços Lda – the Madeira company that acquired 95% of Sky Network, with the president's nephew retaining the other 5%.
BuzzFeed News interviewed two former executives at Sri Lanka Telecom (SLT) who said the majority state-owned firm was all but forced to pour millions of dollars into Sky Network and got nothing in return. A senior detective in the Sri Lankan police force said it had "started the legal process of investigation" into the deal, and the country's deputy foreign minister confirmed that the new probe was part of the wider international hunt for assets allegedly stolen during Rajapaksa's decade of kleptocracy.

Speaking animatedly about a container of gold he believed Rajapaksa's family had hidden under the sea, cabinet spokesman Rajitha Senaratne sat in an office that epitomised the challenge of a developing nation trying to find and retrieve precious assets now dispersed around the world. Cream-coloured paint peeled off the walls of the government building. There was no air conditioning, only fans which needed restarting every so often. A torn sign Sellotaped to the unmanned reception desk warned: "Please do not put weight on..." The car park was riddled with potholes full of monsoon rain.

Searching for Sri Lanka's embezzled billions is a daunting task for the new regime, which came to power when Rajapaksa was finally ousted by voters in January this year, especially because it presides over a country still emerging from decades of civil war. Senaratne told BuzzFeed News that investigators believe the Rajapaksa family has gone to extraordinary lengths to hide stolen assets from the state. "They took about 11 containers of cash and gold from the presidential palace," he said. "We understand they have sealed the containers and taken some underground, and they have dropped one in the sea – we do not know the exact site but we know the area."
In total, the new government estimates the former president and his cronies have hidden at least $10 billion through a web of offshore accounts, various associates, and business ventures around the world. They believe $5.31 billion was taken out of Sri Lanka in 2013 alone. And they are determined to find the money and bring it home.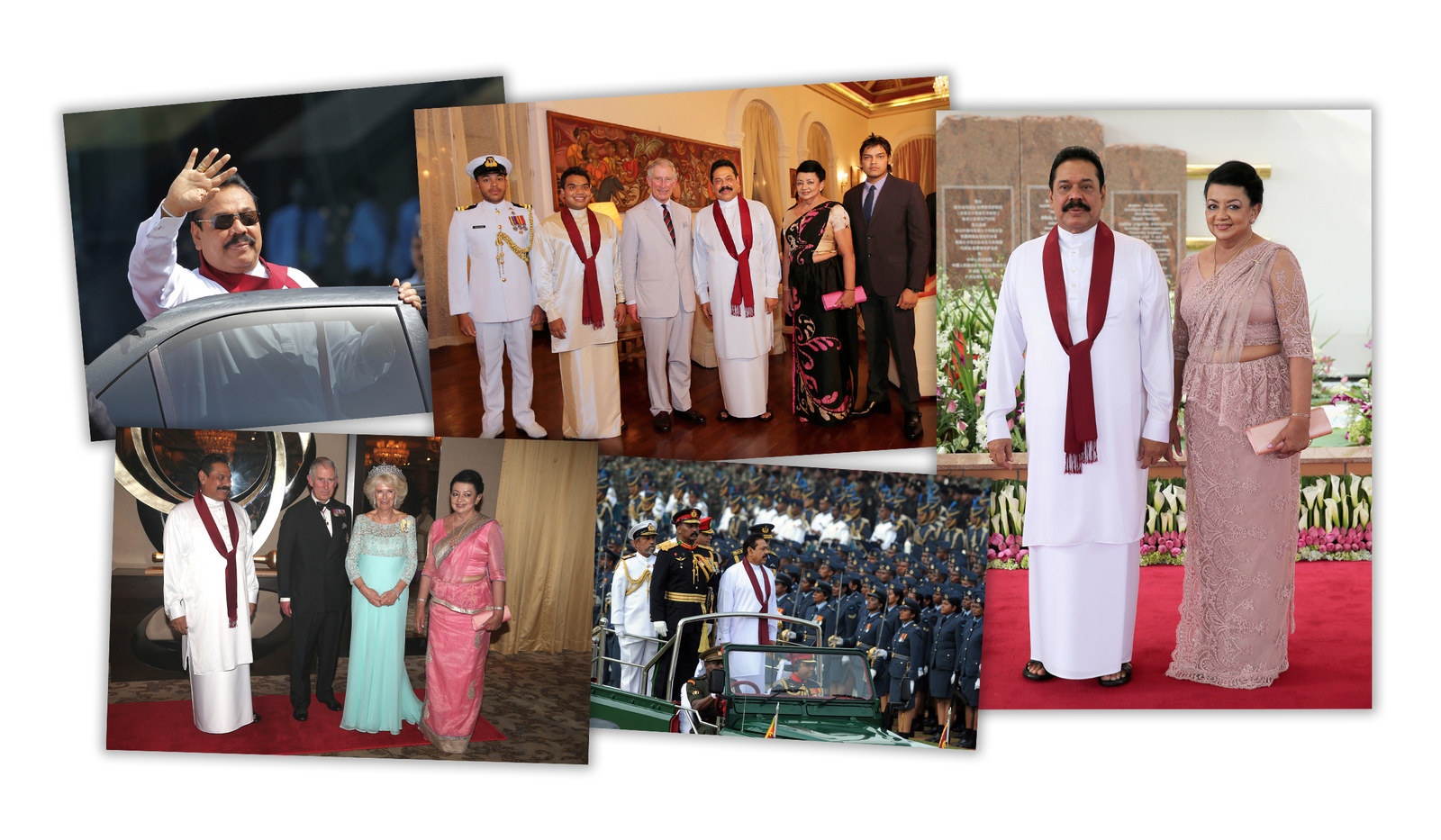 Rajapaksa was both feared and revered during his decade in the presidential palace. Many on the island nation of 20 million consider him a hero for finally crushing the 26-year armed rebellion by the separatist Tamil Tigers. But his forces committed war crimes including rape, torture, bombing hospitals, and killing tens of thousands of civilians, according to the United Nations. He presided over a nepotistic circle that controlled, by some estimates, as much as 70% of the government's budget and five of the largest ministries.
Rajapaksa has consistently denied any wrongdoing. But since January, when he lost the presidency to his former ally Maithripala Sirisena, the new Sri Lankan government's wide-ranging corruption investigation has circled around the former president, arresting one of his brothers, summoning another to appear before the Bribery Commission, and questioning his wife.
The UK Serious Fraud Office has been providing training to Sri Lankan investigators, and the World Bank and International Monetary Fund are helping to coordinate the hunt for looted assets across the globe, including in the Seychelles, Dubai, India, the US, and Europe.
The task ahead is gargantuan, but Senaratne said there had been some early successes: For example, he said, investigators found more than $1 billion hidden in a Dubai bank account belonging to Rajapaksa's nephew Himal Hettiarachchi. It is the same nephew whom the company in Allirajah's Lyca empire joined forces with in the telecoms deal that is now under scrutiny.

The civil war was still raging when Greg Young took the helm of Sri Lanka Telecom as chief executive in February 2009. His first year, he recalled, was "miserable". The energetic Australian executive had been parachuted into his new position by Malaysian shareholders who wanted him to get to grips with lax business practices at the company, but he said he soon found that insiders tried to block his moves at every turn. SLT had entered into a variety of deals before Young arrived that he said struck him as bizarre. One of those involved a company called Sky Network.

Young discovered that SLT had poured millions of dollars into a joint venture with Sky Network, a company that at that point had no income and was valued at a mere 20 rupees – less than £1. SLT had joined the ill-fated venture to access high-speed data frequencies that would later become obsolete just before Young arrived at SLT. The new executive was baffled by the move and began sniffing around. Eventually, he pieced together what had happened – and his account is supported by internal corporate documents, a second former high-ranking executive with deep knowledge of the Sky Network deal who requested anonymity, and the country's deputy foreign minister.
Sky Network was set up in 2006 and registered to the home address of Rajapaksa's nephew on Old Kottawa Road, a narrow street in Colombo where the odd palm tree can be glimpsed through the clouds of dirt kicked up by dozens of rickshaws and cars. The company lay dormant for a year, until April 2007, when Hettiarachchi listed himself as a director; around the same time, 95% of its shares were acquired by Hasting Trading e Serviços Lda, based in the Portuguese tax haven of Madeira. Hettiarachchi, a software engineer, retained the remaining 5%. What Young didn't know was that this company was a major outpost of the Lycamobile empire, owned by the telecoms mogul Allirajah.
Hastings controlled Lycamobile's intellectual property and trademarks and is 90.5% owned by Allirajah's wife, Premantharshini Subaskaran, according to the most recent accounts for Lycamobile UK. The other shareholders are unknown. A few months after it acquired almost all the shares in Sky Network, Lycamobile's then chief executive, Milind Kangle, took a seat on the Sky Network's board of directors alongside Hettiarachchi.
With no customers or assets, Sky Network did not have much going for it. But around the same time as the deal with the Lyca offshoot was sealed, the fledgling venture suddenly had a stroke of lucrative luck. In March 2007 the government telecoms regulator awarded it three licenses for access to coveted high-speed data frequencies – licenses the government had repeatedly denied to SLT.
The majority state-owned telecoms firm had long sought access to faster "Wimax" internet frequencies, but all their entreaties were rebuffed by the government regulator. Instead, the one-year-old venture headed by the president's nephew was given access to the frequencies, putting Sky Network in a gilded position.
In June 2007, the company reached out to SLT. The state telecoms company was welcome to piggyback on Sky Network's new Wimax frequencies, but it would have to pay an eye-watering price. Young and the other company executive said SLT was being held over a barrel: to get access to the high-speed frequencies it felt it desperately needed to compete in the market, it had to do business with the president's nephew.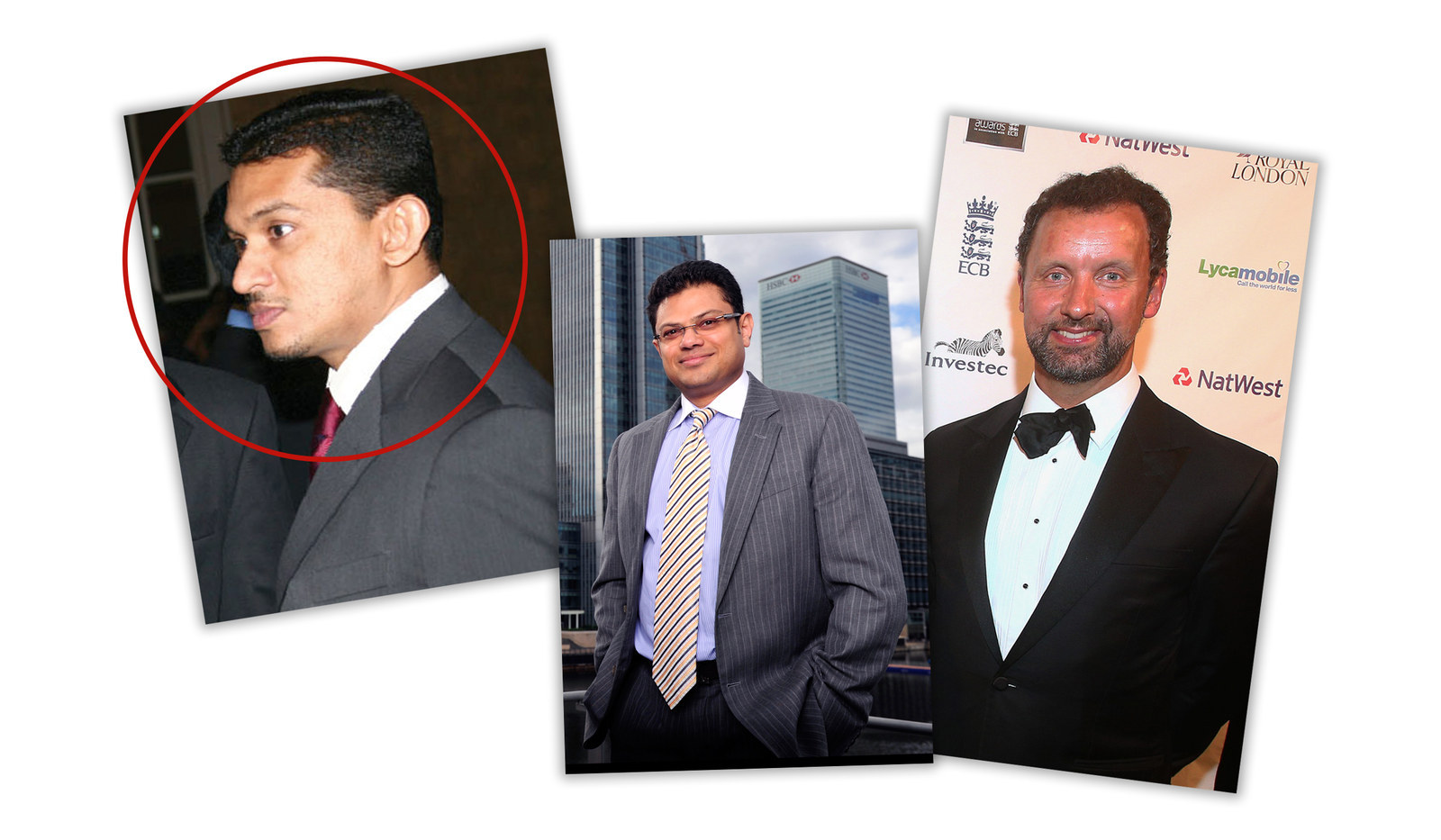 A memo submitted to the SLT board in June 2007 and leaked to the Sunday Leader noted: "SLT has already applied for the WiMax frequency from the Telecommunication Regulatory Commission of Sri Lanka (TRCSL) but despite repeated reminders there has still been no progress to obtain these frequencies … Lyca Group in UK which is a virtual operator in UK has approached SLT for business through its 95% owned subsidiary, Sky Network, which has been given WiMax frequency to operate islandwide." The memo listed another Lyca executive, its current CEO, Chris Tooley, as a board member of Sky Network, along with the then CEO Milind Kangle and Rajapaksa's nephew Hettiarachchi. It isn't known how involved Kangle and Tooley were in the day-to-day running of Sky Network or its deal with SLT.
By early 2008, SLT had agreed to what Young blasted as a "completely flawed" joint venture with Sky Network to offer high-speed broadband services, similar to 4G, to customers. SLT would put up 70% of the costs but would only get a 40% cut of the profits. The remaining 60% would be retained by Lyca's Madeira company and Rajapaksa's nephew.
SLT poured approximately $10 million into the venture over four years, according to its former CEO Young. Documents seen by BuzzFeed News show how the state telecoms company poured money into developing the Wimax technology while Sky Network was supposed to bring in the customers. But when Young took over the company, he found that Sky Network was "never able to successfully capture a customer."
The venture had run into the sand, the Australian said, and the high-speed technology at the heart of the deal was already becoming obsolete. "It was a failed concept," said Young. "We basically brought a halt to everything." After an impairment test ordered by the company's auditor determined that there was no prospect of Sky Network generating any income in the foreseeable future, SLT was told it had to take a write-off on the deal.
Young said he could see no good business reason for SLT having bought into Sky Network: "It was a company that effectively had no assets, had no operations, and had no value – so effectively SLT bought something, paid for it, and it had no value."
But it had value to Rajapaksa's nephew Hettiarachchi, who "was given an office, a car, a driver, an expense allowance, and a very generous salary", said Young. He said Hettiarachchi was paid around $5,000 a month yet had almost nothing to do with the running of the business, turning up to board meetings only once every couple of months. "So we were just forking out of SLT to actually pay his salary and costs, because [Sky Network] wasn't generating any income."
Young told BuzzFeed News that the deal was "brokered and presided over" by the SLT chair at the time, Leisha Chandrasena, who was apparently close to Rajapaksa. "It was always reported that she was a classmate of his from law school and she came out of nowhere; no one had heard of her – she was not a prominent lawyer or anything like that," Young said. "And then one day she was suddenly the chair of the third-largest public business in the country and everyone is asking the question about what was her qualification or credentials to chair a large company. She always alleged that she was close to the president, and certainly there was a lot of evidence of that." SLT's former CFO confirmed Young's account that Chandrasena was "very close to the ex-president".
During the former president's time in power, the family would often try to influence the running of publicly owned SLT, according to Young. "One Saturday afternoon, I was at home and the main house phone rang," he said. It was the first lady, Shirianthi Rajapaksa. "A particular person had been employed under very dubious circumstances and their employment was coming up for renewal and I got a call from the first lady saying, 'Yes, you WILL renew their employment."
Documents obtained by BuzzFeed News show that Hettiarachchi stepped away from Sky Network as a director in June 2011. Today, SLT owns 99.9% of the failed venture, and the former president's nephew and his business partner from the Lyca empire retain just a tiny fraction of the shares.
In the past, Allirajah has been loosely linked to Rajapaksa. During the former president's time in power, Lyca's travel agency Lycafly was made the preferred partner of Sri Lankan Airlines, which is chaired by Rajapaksa's brother-in-law. Lyca Productions also recently funded a film, which Tamil groups claimed were propaganda funded by the Rajapaksa regime. Lycamobile was also the "gold sponsor" of the Commonwealth Business Forum, which took place in in Colombo alongside David Cameron's controversial visit to Rajapaksa in 2013.
Allirajah has denied ties to Rajapaksa and his family. Neither he nor Lycamobile, including CEO Tooley, responded to questions about the Sky Network deal. When asked about his role, former Lyca CEO Kangle said: "I am totally unaware of the subject matter … and I therefore emphatically deny any knowledge or involvement in the matter relating to your story." That's despite the fact that he was listed as a director of Sky Network on documents obtained by BuzzFeed News. Hettiarachchi and former SLT chair Chandrasena could not be reached for comment.
Last Sunday evening at the Allirajahs' gated home in Essex, the tycoon's wife, Premantharshini Subaskaran, shook her head and showed no knowledge when asked about Hastings Trading e Servicos and its Sky Network deal with Rajapaksa's nephew. Allirajah has not responded to repeated requests for comment.

Lyca is still doing business in Sri Lanka. When journalists from BuzzFeed News visited the company's London headquarters to put their questions to Allirajah earlier this month, they found a document lying in the reception area relating to a new deal it is scoping in Colombo. The document was copied and quickly returned the same evening, but not before Lyca had called the police and reported it stolen. It shows that the group is looking into buying into a firm closely connected to SLT. There is no suggestion that there is anything improper about Lyca's latest foray into Sri Lanka.
But at the country's Ministry of Foreign Affairs, where a soldier sat outside on a rickshaw reading a book, a rifle casually propped by his side, deputy foreign minister Harsha De Silva told BuzzFeed News that the Sky Network deal "certainly is" being investigated as part of the wider Rajapaksa corruption probe.
"I remember that was a very shady transaction, where a large amount of money was paid to purchase some company without any assets," he said. "At the end of the day I think everyone realised that it [Sky Network] was just a shell company."
Meanwhile, a senior detective in the Sri Lankan police force who told BuzzFeed News he had started to launch an investigation, sat in his office, the scent of incense wafting up from sticks burning beside a statue of Buddha. On top of his imposing wooden desk, alongside four mobile phones, lay a dark blue folder. On the front of it, typed in capital letters, were the words "LYCA MOBILE INVESTIGATION".