The Best Of The Internet's Reaction To "Back To The Future" Day
"Doc! What the fuck is a hashtag?!"
Today, 21 October 2015, is Back to the Future Day – the day Marty McFly and Doc Brown travelled forward to in Back to the Future Part II.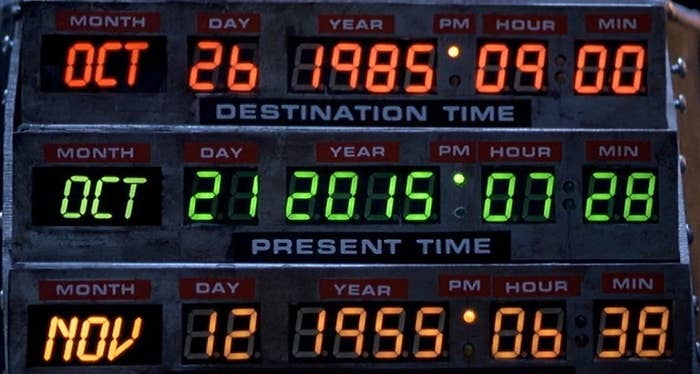 People globally were quick to pay tribute to the movie franchise.
Some good…
…and some not so good.
Westfield put up a sign banning the use of hoverboards.
While Waterloo station went one step further and also banned time travel.
Irish bus companies didn't get the memo.
Jokes were made.
But for the most part people were just pissed about the technology we're still waiting on.
Although some predictions from the movie were pretty accurate.
A lot of people were quick to spot the similarities between Donald Trump and Biff Tannen.
Scottish Twitter weighed in on the celebrations.
And apparently police forces everywhere are massive fans of the movie.
People predicted politicians would ruin the day…
…and were proved correct.
And then we all decided we'd had enough.
But on the bright side…
Like BuzzFeed UK on Facebook.