Celebrities have taken to social media share tributes after attacks at London Bridge and Borough Market on Saturday night.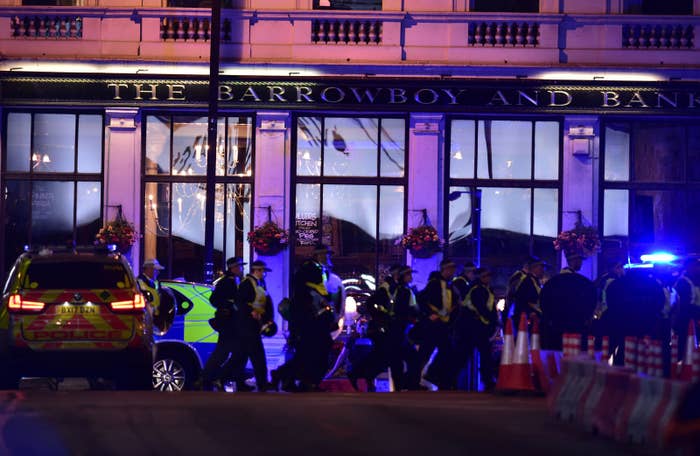 Ariana Grande tweeted hours after the incident that she is "praying for London."
Great British Bakeoff Winner, Nadiya Hussain, said, "Heart goes out to all the victims and their families tonight."
Gordon Ramsay said he's thinking of London.
Will.i.am said, "why hurt innocent people."
Singer Camilla Cabello also shared a similar photo.
Niall Horan said, "Thoughts are with the people of London today after yet another horrific attack."
"Love will always win!" said Khloe Kardashian.
"The world is so scary", said Bella Thorne.
Rihanna shared this photo on Instagram with the caption "😢 🇬🇧 🙏🏿."
Paris Hilton also shared a photo with #PrayForLondon.
And Cara Delevigne said, "My heart is with you London. Please can everyone stay safe. This is beyond tragic but we must stand together and not let this break us."
Dwayne Johnson said, "Sending prayers, love, strength and resiliency to the UK."