When you decide to strap on a backpack, you are essentially inviting all kinds of weirdness into your life. Here are Travel Bloggers' wildest, most incredible anecdotes from their time on the road.
Are you sick of following the heard down to Greece on holiday? Was your last break a little bit Lanzagrotty? Don't worry, here are Europe's hippest new holiday destinations to avoid any possibility of Tenegrief. Book now to get ahead of the curve.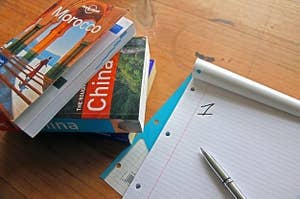 Whether you're flying business class or strapping on a backpack, it would be wise to listen to the advice of the travellers who've been there, done that and got the t-shirt. Here are perhaps the most useful travel blog posts of all time.