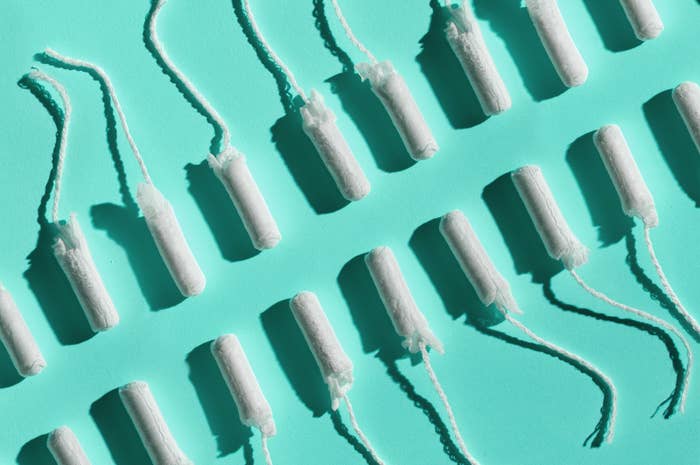 The government said it will step up its provision of period products in court custody after BuzzFeed News found that women detainees are expected to ask when they need tampons and pads.

The Ministry of Justice review comes after inspection reports highlighted serious inadequacies in the care of menstruating detainees, even as they endured long, tense waits in the run-up to court appearances. In some instances, detainees were not made aware that sanitary products were available, let alone offered to them.
The revelations led senior policing figures, politicians, and legal experts to demand action over what they described as a "human rights issue". They stressed that custody can be an "overwhelmingly male" environment, making it hard for many women, who are already vulnerable, to ask for pads and tampons.

The Ministry of Justice did not announce the launch of its review publicly, but confirmed its existence in response to a freedom of information request.

"HM Prison and Probation Service (HMPPS) is currently undertaking a review of its procedures in how it delivers services for women who are menstruating whilst under the supervision of Prisoner Custody Officers (PCOs) in Courts in England and Wales," it said.

A spokesperson said that the review began in late November — three months after BuzzFeed News published the findings of the inspection reports.

"Work is underway to improve our provision and the care we provide," they said.

When BuzzFeed News first reported on the insufficiencies, the government claimed that the contracted companies responsible for detainees' welfare provide sanitary products in toilets and posters that signpost their availability.
"We expect contractors to ensure women in custody are aware that sanitary products are available at every court, that facilities and cells are safe and clean, and safeguards are in place when women are transported with men," a spokesperson for Her Majesty's Courts and Tribunals Service said.
"We monitor the situation closely, and hold contractors to account if expectations are not being met."
However, only one of six reports published between 2016 and the summer of 2018 found that sanitary products were available in all court toilets. Availability was sporadic in other regions, while women were often not advised of their availability at all in some.
An inspection report on Thames Valley facilities published last year highlighted the dire conditions that detainees were left to wait in: dirty, cold cells with poor ventilation and no natural light.
"We saw men being held in a cell in a women's block while women were present, and we were concerned that women were not adequately protected from potential abuse," the report read.
Dame Vera Baird QC, the victims lead for the Association of Police and Crime Commissioners, led the call for change. She welcomed the review by the HMPPS, which is an agency of the Ministry of Justice, but said more needs to be done.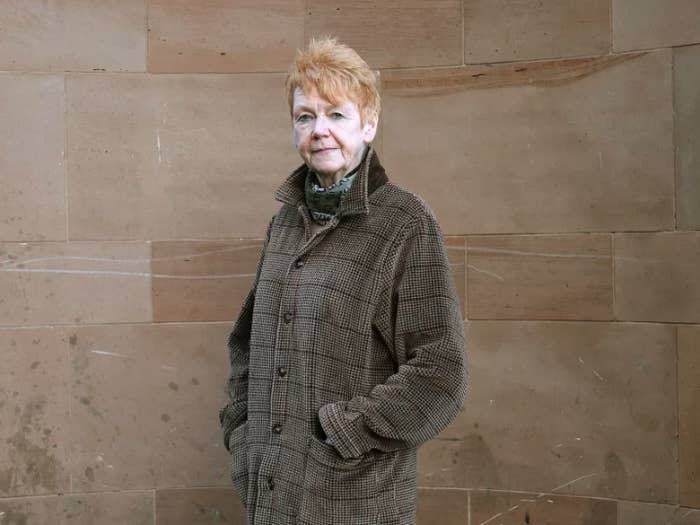 "Action is still needed to protect the dignity of women and girls having their period in custody and I welcome this long-awaited review. Much-needed change can't come soon enough. Women in this situation should be treated with the respect, sensitivity, and the dignity they deserve," she said.
Last year, the Home Office proposed changes to the law to improve sanitary provisions in police custody, after shocking reports from unannounced inspections revealed that women were being left to bleed without menstrual protection in cells around the UK.

Police will be required to offer women free menstrual products and access to women officers, according to draft changes.
"I'm pleased that in Northumbria we have taken great strides forward with regards to the support of women in police custody and have ensured that 'hygiene packs' are routinely offered to women on arrival in custody and in addition available on request," Baird added.
The police custody inspections were carried out by HMI Prisons, jointly with Her Majesty's Inspectorate of Constabulary and Fire & Rescue Services. They work closely with the Independent Custody Visiting Association, a Home Office-funded watchdog that advises the government and police authorities about custody conditions, and which raised the inspections' findings with the Home Office last year.

While the ICVA works with inspectors of police custody suites, it has shared its work and concerns with those responsible for court custody services.
"ICVA represents schemes who visit police custody. We found serious issues in menstrual care for vulnerable detainees and have worked with the Home Office and police to put this right," Katie Kempen, the body's chief executive, told BuzzFeed News.

"As a member of the National Preventive Mechanism, we seek to improve conditions for all detainees. We have shared our work, concerns, and experiences with many different organisations including those responsible for court custody services.

"We are delighted that they have taken an active role in reviewing and improving the care that they provide. Nobody should be denied menstrual care for the want of a difficult conversation or a cheap tampon."