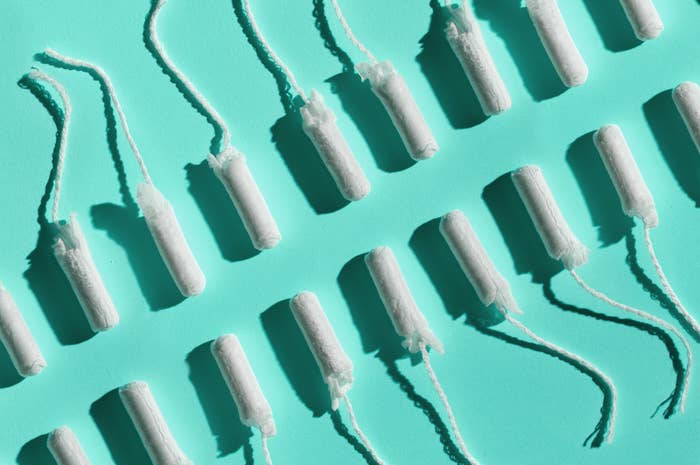 Women should be automatically offered pads and tampons in court custody without having to ask, according to senior policing figures, politicians, and legal experts who are calling on the government to urgently address the needs of female detainees.
Inspection reports from court custody facilities carried out in the past two years, examined by BuzzFeed News, have revealed that female detainees are expected to ask when they need menstrual products, even as they endure long, tense waits in the run-up to high-pressured court appearances.
Often they can be left sitting for hours in dirty, graffiti-covered holding rooms, sometimes with men, according to recent reports from Her Majesty's Inspectorate of Prisons (HMIP). In some instances, women weren't notified that sanitary products were available, let alone offered them.
In an interview with BuzzFeed News, Dame Vera Baird QC, the victims lead for the Association of Police and Crime Commissioners, said that requiring detainees to ask for basic provisions is not good enough and that she will ask the secretary of state for justice, David Gauke MP, to make the regular offering of menstrual products part of routine practice.
"You can think of little worse if you are a woman than trying to give evidence on your own behalf when ... you might not have appropriate products available and you are in the middle of your period," she said.
"Even being anxious about it is not good, when you are there to give your best evidence. [It could] perhaps [make] the difference between you getting convicted and not convicted."
More than 60% of female offenders are victims of domestic violence, and many have mental health problems, according to the government's own figures. Although these statistics pertain to women detained after sentencing, rather than before, they are indicative of the women who go through court custody.
"Some of these women will be quite vulnerable, not confident, and won't be used to fighting for their rights or demanding what they need, so they probably just put up with it," Baird said. "It is a dreadful situation to be in."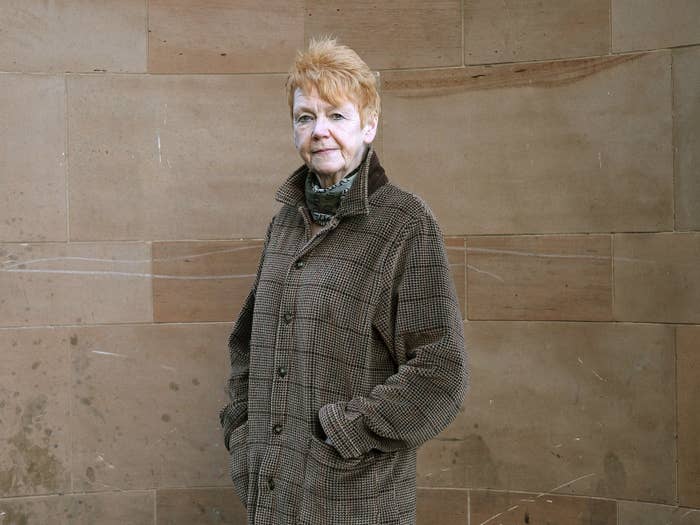 The government says the contracted companies responsible for detainees' welfare provide sanitary products in toilets and posters that signpost their availability.
"We expect contractors to ensure women in custody are aware that sanitary products are available at every court, that facilities and cells are safe and clean, and safeguards are in place when women are transported with men," a spokesperson for Her Majesty's Courts and Tribunals Service said.
"We monitor the situation closely, and hold contractors to account if expectations are not being met."
However, only one report published in the past two years (focusing on facilities in London North, North East, and West) found that sanitary products were available in all court toilets.
Availability was sporadic in other regions (Bedfordshire and Hertfordshire, and Staffordshire and West Mercia), while women were often not advised of their availability at all in some (the West Midlands and Warwickshire, and London North and East).
The inspection report on Thames Valley facilities published last month highlighted dire conditions that detainees were left to wait in: dirty, cold cells with poor ventilation and no natural light.
"Most of the communal areas were not clean enough. Some toilets and showers were dirty, with stains on the walls and evidence in some of leaking equipment. Too many did not offer sufficient privacy for detainees," the report read.
"We saw men being held in a cell in a women's block while women were present, and we were concerned that women were not adequately protected from potential abuse.
"A reasonable range of sanitary products was available in all suites but, although signs displayed in toilets alerted female detainees to the fact that they could ask for these, they were not offered routinely."
"It could perhaps make the difference between you getting convicted and not convicted."
Legal experts said the availability of sanitary products was a question of human rights and that provision must be in line with international standards.
This includes the UN Rules for the Treatment of Women Prisoners and Non-custodial Measures for Women Offenders 2010, which state that sanitary products should be available "under conditions in which they do not need to be embarrassed asking for them".
Angela Patrick, a barrister at Doughty Street Chambers, which advised the Independent Custody Visiting Association (ICVA) on an earlier campaign to improve sanitations in police custody, said it was "undeniably a human rights issue."
She described the custodial environment as "overwhelmingly male", making it hard for many women, who are already vulnerable, to ask for pads and tampons.
"Best practice would see women routinely provided with access to female custody staff throughout their time in custody," she said, noting that a full day in court can be around eight hours long.
"A hygiene pack offered at regular intervals is a simple and more dignified alternative to a woman free-bleeding in the dock, alone in a cell, or in court transport.
"Women detainees may make up a small proportion of people in custody; failing to meet their basic needs is not only undignified and discriminatory, but most likely unlawful."
The Ministry of Justice contracts out the responsibility for detainees' welfare to two companies: Serco in London and the east of England, including Hertfordshire and Bedfordshire, and GEOAmey in the rest of England and Wales.
A Serco spokesperson told BuzzFeed News that the company had amended its policy since a report on its facilities published in October stated that women were not routinely offered menstrual products — even with delays in transferring them to prison of up to 6 hours and 20 minutes. A previous report, published in January 2017, noted that women weren't advised of their availability. The company confirmed that sanitary products are now offered to women when they were brought into custody, but are only available on request after that.
A GEOAmey spokesperson said: "Sanitary products are always available on request, and all females are informed of the availability of these products should they be required."
When then-home secretary Amber Rudd was asked about the ICVA's police custody campaign in January, she said it would be "outrageous" if women were not given access to menstrual products and agreed to amend statutory guidance to ensure that "nothing like this happens in the future".

Patrick said the Ministry of Justice must now accept a similar responsibility for those in court custody.
"The state can't contract out of its duty to respect individual rights," she said. "Whether statutory guidance on minimum standards is required or new contractual arrangements, the responsibility lies with ministers to ensure women detainees on their period are not treated with indignity and disregard."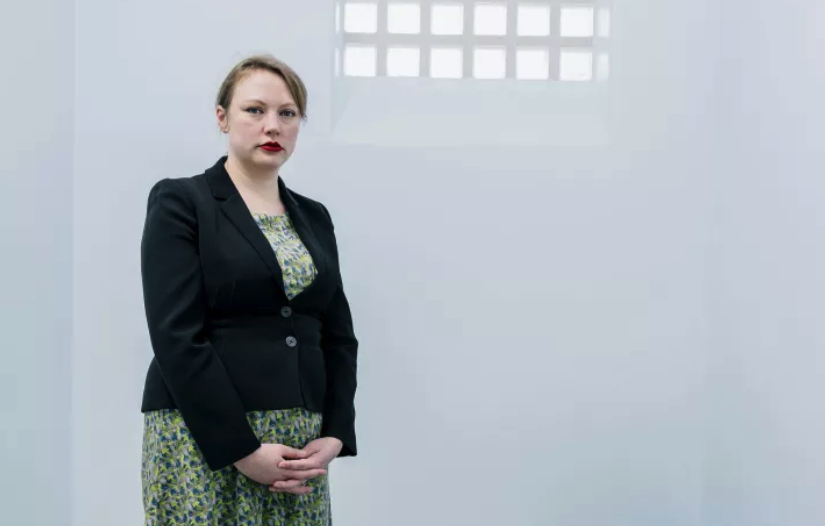 In January, BuzzFeed News reported on a campaign to improve sanitary provisions — including ensuring the routine offering of menstrual packs — in police custody, which resulted in the government working to change the law.
According to Baird, the Ministry of Justice would not need to go that far to improve the situation in court custody. Instead, it needs to amend the contracts given to GEOAmey and Serco.
Katie Kempen of the ICVA, which spearheaded the police custody campaign, wants to see the Ministry of Justice step up.
"Every woman should be proactively offered menstrual products and care. Women in court custody may not be able or willing to ask for products as they may be in a shared cell, intimidated, or too embarrassed to ask for support," she said.
"It cannot be right that women today are asked to present themselves in court whilst worried about the humiliation of bleeding through their clothes."
Kempen's call was supported by campaigners and senior Labour politicians.
"A hygiene pack offered at regular intervals is a simple and more dignified alternative to a woman free-bleeding in the dock, alone in a cell, or in court transport."
The UK's National Preventive Mechanism, the independent monitoring body set up by the government to prevent the ill-treatment of detainees, said that the Ministry of Justice needed to do more.
John Wadham, the chair of the body, which is coordinated by HMIP, said "all too often" menstruating women "can experience poor conditions in detention".
"This needs to change. Those in charge of running detention facilities must make sure women are routinely offered — and provided with — sanitary protection when they need it," he told BuzzFeed News.
"Amending contracts, updating policies, and providing training to underline this would help prevent ill-treatment and ensure women in detention aren't left in degrading situations."
His call was echoed by Shami Chakrabarti, a Labour peer, barrister, and former director of human rights advocacy group Liberty.

"Some of the conditions exposed by this BuzzFeed investigation are a clear violation of the rights of women prisoners and testament to the disgrace which Conservative austerity and privatisation are bringing to a justice system once admired around the world," she said.
Members of the shadow cabinet are also calling for the justice secretary to initiate change. Richard Burgon MP, the shadow secretary of state for justice, told BuzzFeed News that Labour will "be demanding answers" when parliament returns from recess if the government fails to address these "breaches of women's basic rights".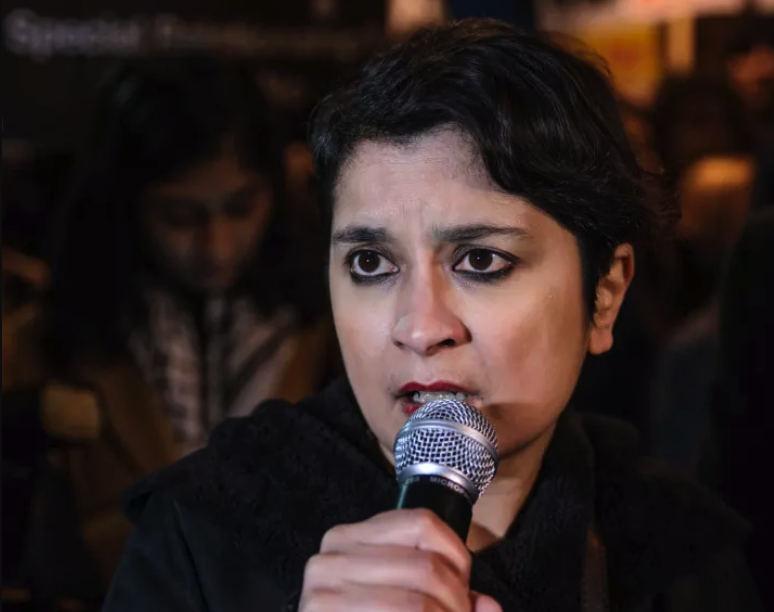 Sharon Hodgson MP, shadow minister for public health, also said current practice was "unacceptable". "I therefore support calls for female detainees to be routinely offered menstrual provisions without having to ask for them," she said.
Paula Sherriff, chair of the all-party parliamentary group on women's health, said it was time for a "political culture shift".
"Women who have their period whilst in custody should have easy access to the sanitary products they need — without having to ask," she said.
"Too many issues around women's health remain unchallenged because it's been seen as taboo to discuss them openly. We need a political culture shift to empower women and ensure that women's basic sanitary needs are always met, whoever or wherever they may be — the consistency of this provision should not be left to chance."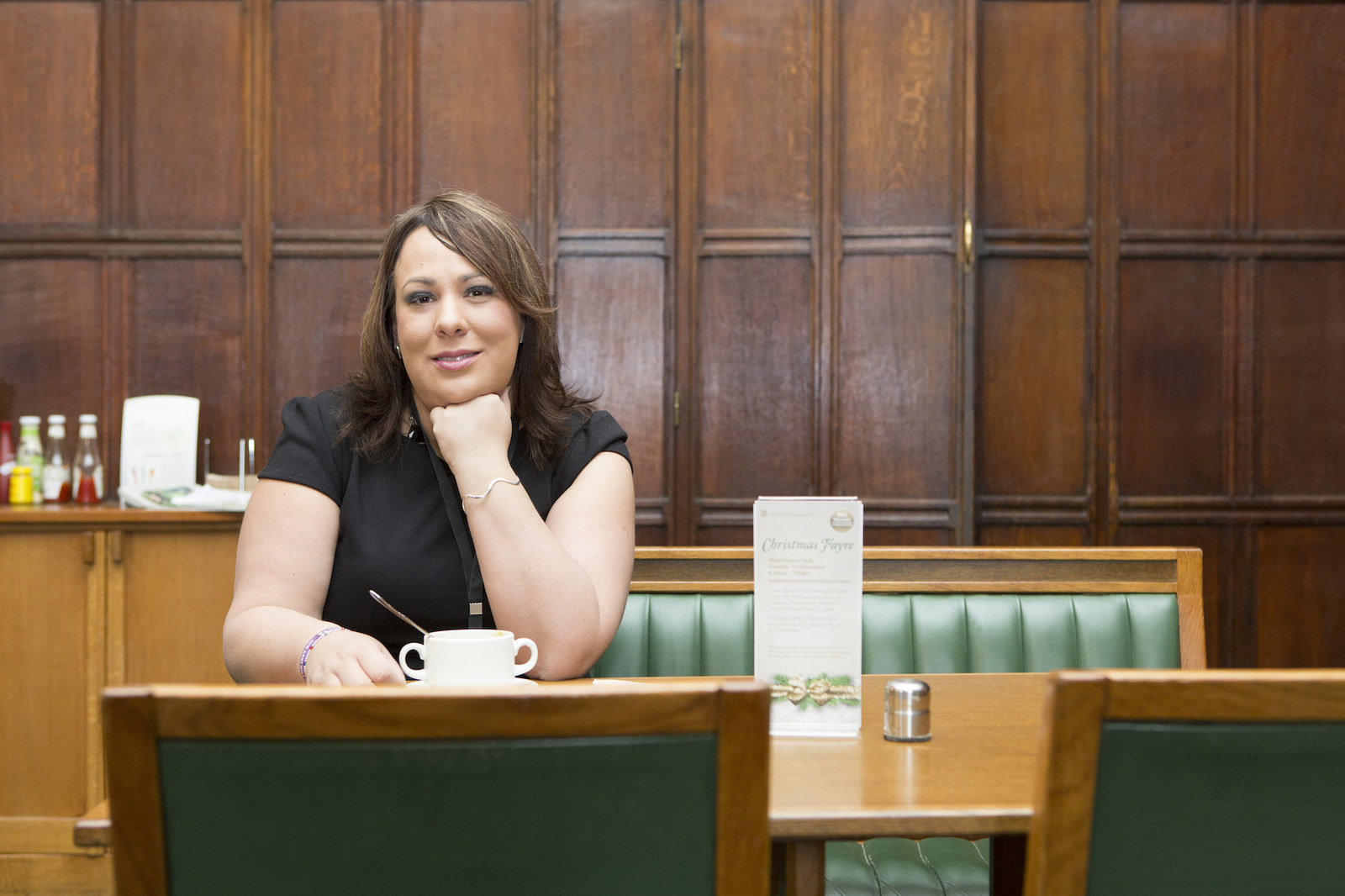 Her comments were supported by period poverty campaigners, such as Gabby Edlin of Bloody Good Period, a group that provides products to those who can't afford them, who lamented that "those in positions of power" still do not see menstrual products as essential items.
"It is essential that all detainees are offered menstrual protection regularly and freely, in the same way they are offered food and water. To refrain from doing so is sexist and should be considered a form of abuse," she said.