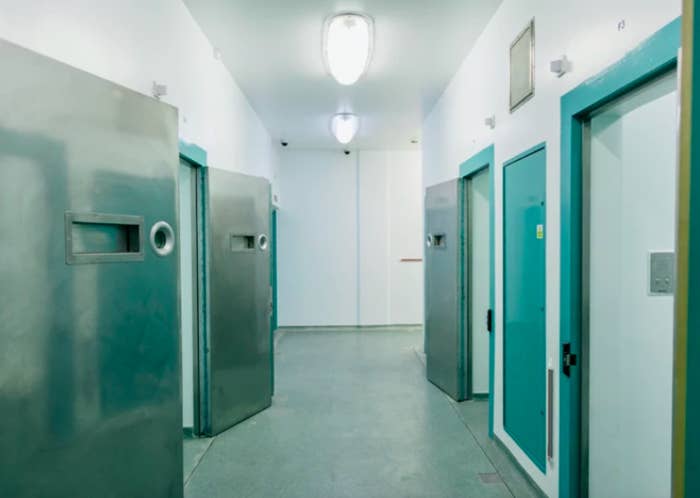 The government will issue proposed changes to the law to improve sanitary provisions in police custody and ensure that women are treated with dignity when they are on their periods, BuzzFeed News can reveal.
Police will be required to offer women free menstrual products and access to female officers, according to draft changes to the Police and Criminal Evidence (PACE) Act, which will be published when the government announces its consultation at midday.
It comes after shocking reports from unannounced inspections revealed that women were being left to bleed without menstrual protection in cells around the UK.
Women had been denied tampons for safety reasons, recorded on CCTV while changing menstrual products, and left unable to wash their hands, or even shower, for several days, according to reports from the Independent Custody Visiting Association (ICVA), a Home Office-funded watchdog that advises the government and police authorities about custody conditions.
In a report by BuzzFeed News, one woman described how a male police officer laughed at her when she asked for sanitary products. At its worst, one woman deemed at risk of self-harm was placed in a paper suit, and denied underwear and tampons in case she tried to strangle or choke herself.
The ICVA wrote an open letter to the Home Office calling for the introduction minimum standards of sanitary provisions in January. In May, the government announced that it was working on revisions to PACE Code C, which sets out the legal requirements for the detention and treatment of suspects in custody.
The draft changes will need to be passed in parliament before they can become law. In a statement ahead of the six-week consultation period, Nick Hurd, minister for policing and the fire service, said everyone in custody should be treated with "dignity".
"Our proposals should leave forces across the country in no doubt of their responsibilities towards women in custody," he said.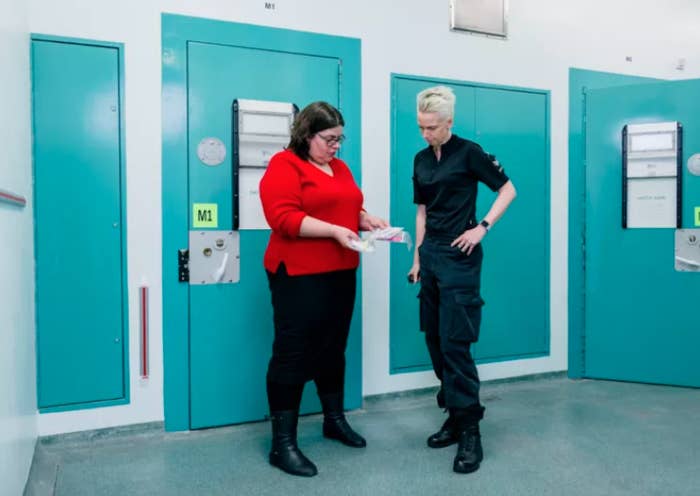 Katie Kempen, chief executive of the ICVA, said the proposed changes were a "significant step" to ensure that women's dignity is upheld in police custody, and that the Home Office acted "quickly and decisively" in response to the reports.
"We welcome the proposed ground breaking reforms that will, for the first time, safeguard the dignity of female and menstruating detainees through legislation. No detainee should be left to bleed out for the want of menstrual products or a conversation," she told BuzzFeed News.
"The proposed changes to legislation, alongside new guidance from the College of Policing, will work to ensure that female detainees have timely access to menstrual products and can use them privately, hygienically and with dignity."
The College of Policing's Authorised Professional Practice guidance was amended this month to include automatically offering women hygiene packs and access to a female officer.
"Hygiene packs should be routinely offered to women on arrival and a variety of menstrual products must be available on request. Staff should take into consideration the additional needs of detainees who, for example, are menstruating or have an additional medical need on an individual basis," they read.
The proposed changes to PACE state that women in police custody must be offered menstrual products at "the earliest opportunity".

Kempen was among senior policing figures, politicians, and legal experts who called on the government to automatically offer menstrual products in court custody too, last week, after BuzzFeed News revealed that this was not routine practice in facilities across the country, even as detainees endure long, tense waits in the run-up to high-pressured court appearances.
Dame Vera Baird QC, the victims lead for the Association of Police and Crime Commissioners, said she will ask the secretary of state for justice, David Gauke MP, to make the regular offering of menstrual products part of routine practice.