27 Times The "Office" Cast Seriously Won At Twitter
I love inside jokes. I'd love to be a part of one someday.
2.
When this simple birthday tweet was the perfect throwback:
4.
When Mindy Kaling teased us with these hypothetical modern Michael Scott storylines:
5.
When John Krasinski and Jenna Fischer were reunited at his play:
7.
When Rainn Wilson congratulated Mindy on her pregnancy in an accidental public fashion:
8.
When Mindy made herself the protagonist way before she got her own show:
10.
When Steve Carell got everyone's hopes up with this revival hoax... and then blamed his hijinks on his usual scapegoat: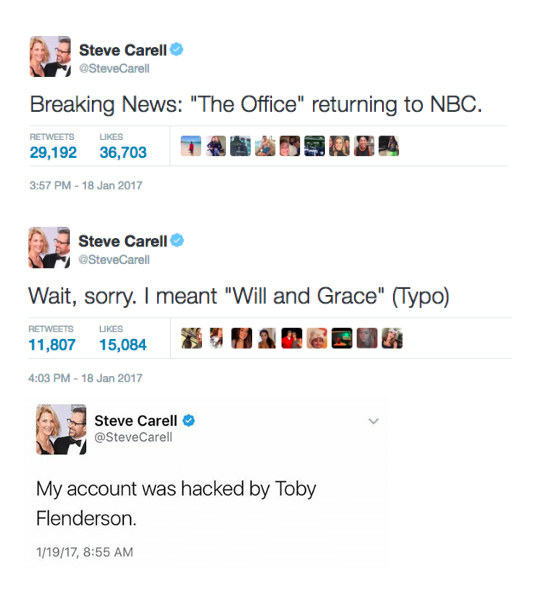 11.
When Oscar attended BJ Novak's book signing as a fan:
13.
When Jenna Fischer finally confronted Chili's about Pam's lifelong ban since the infamous Dundie's incident, and the entire cast celebrated when the ban was officially lifted: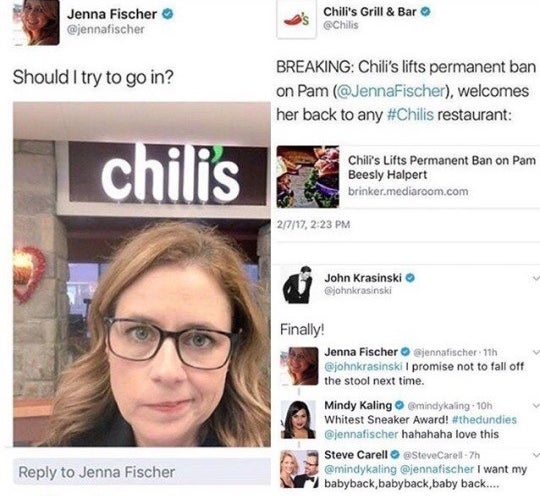 14.
When Michael's history with GPS systems made this Mindy tweet objectively accurate:
15.
When Jenna Fischer's face was somehow used to sell Rainn's book and she recited this excellent Dwight quote back at him: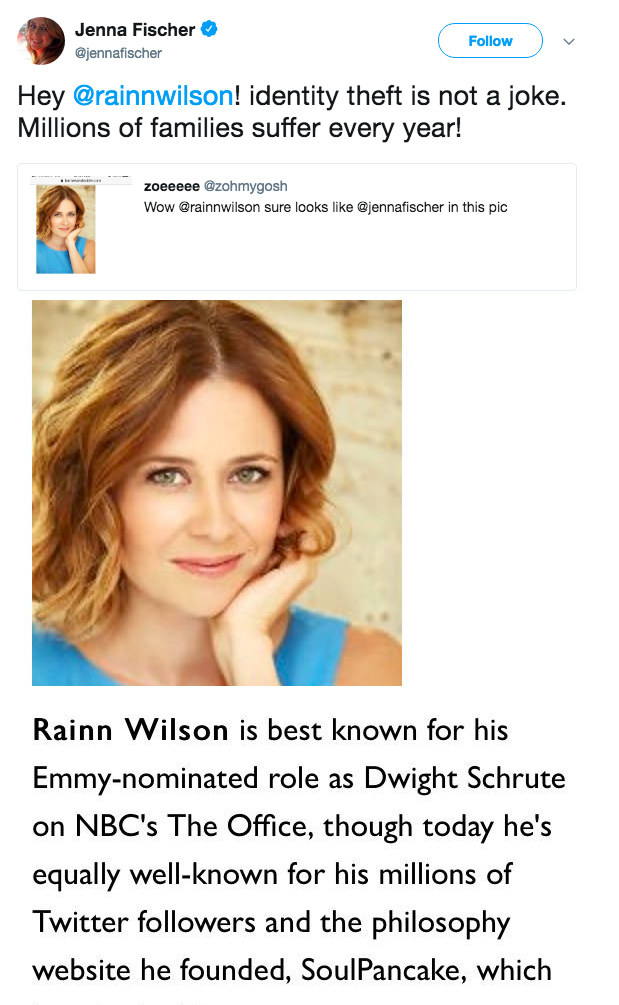 16.
When David Denman aka Roy wasn't exactly thrilled to celebrate a Jim/Pam milestone:
17.
When life really did imitate art:
18.
When Jenna and Andy Buckley bumped into each other and stopped for a selfie, corporate protocol be damned:
20.
When Andy Buckley commented on the state of the economy:
21.
When Ed Helms shared this nostalgic picture with a heartfelt quote:
22.
When BJ Novak mended an old Pam/Ryan grievance by admitting that yep, their breadsticks are like crack:
23.
When Mindy and Jenna reminisced over the iconic line delivery of "sales is like a box of chocolates, you never know which vendor you're gonna get":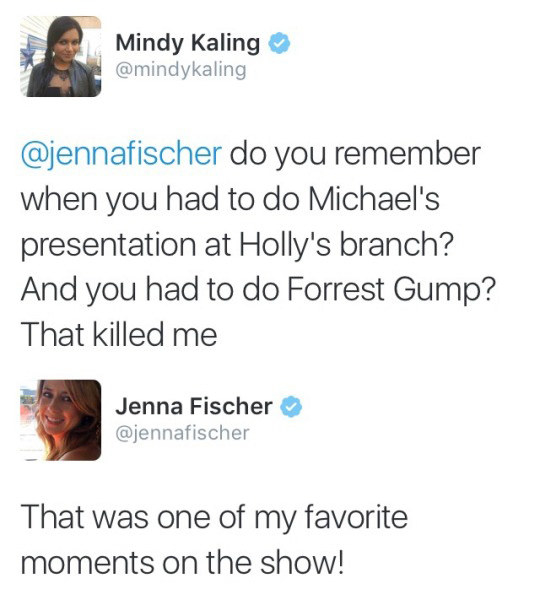 24.
When Rainn Wilson delivered this unquestionable truth:
25.
When Kate Flannery shared this cute behind the scenes throwback:
26.
When the lines between the fictional and the real Angela became blurred:
27.
And when the cast celebrated their anniversary: