21 Times Teen Shows Referenced (Or Low-Key Shaded) Another Teen Show
"She's so two-dimensional, she's practically a character in Glee."
Recently, we asked the BuzzFeed Community to tell us their favorite times teen shows referenced other teen shows. Here are some of their responses!
Note: Not all submissions were from Community users.
4.
When Nathan's kidnapper made a very accurate reference to Chuck from Gossip Girl on One Tree Hill, which was kind of funny considering they were on the same network.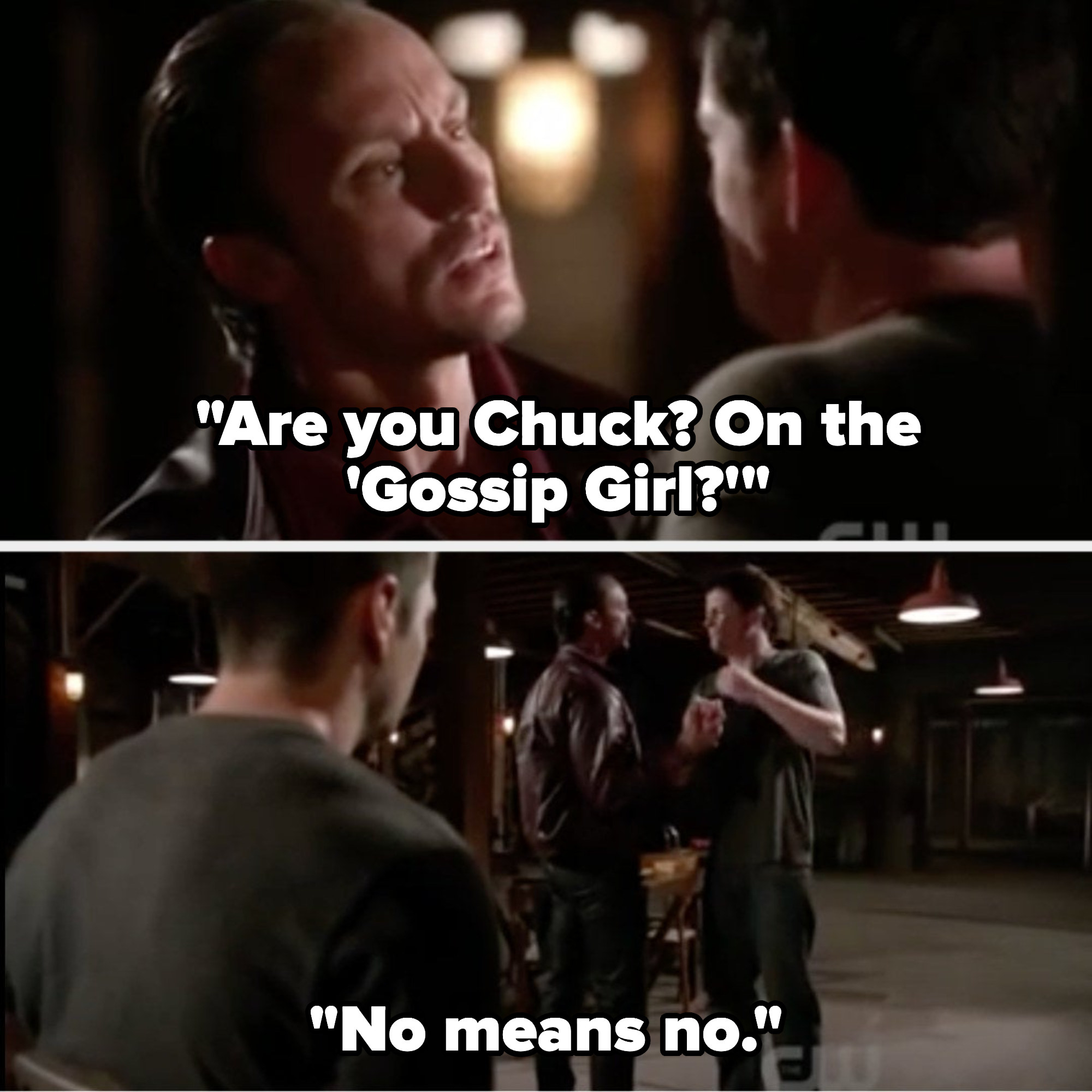 5.
When Jane suggested they "Glee" Dan's book up a bit on Gossip Girl, which honestly, I would've loved to see (musical episode, anyone?):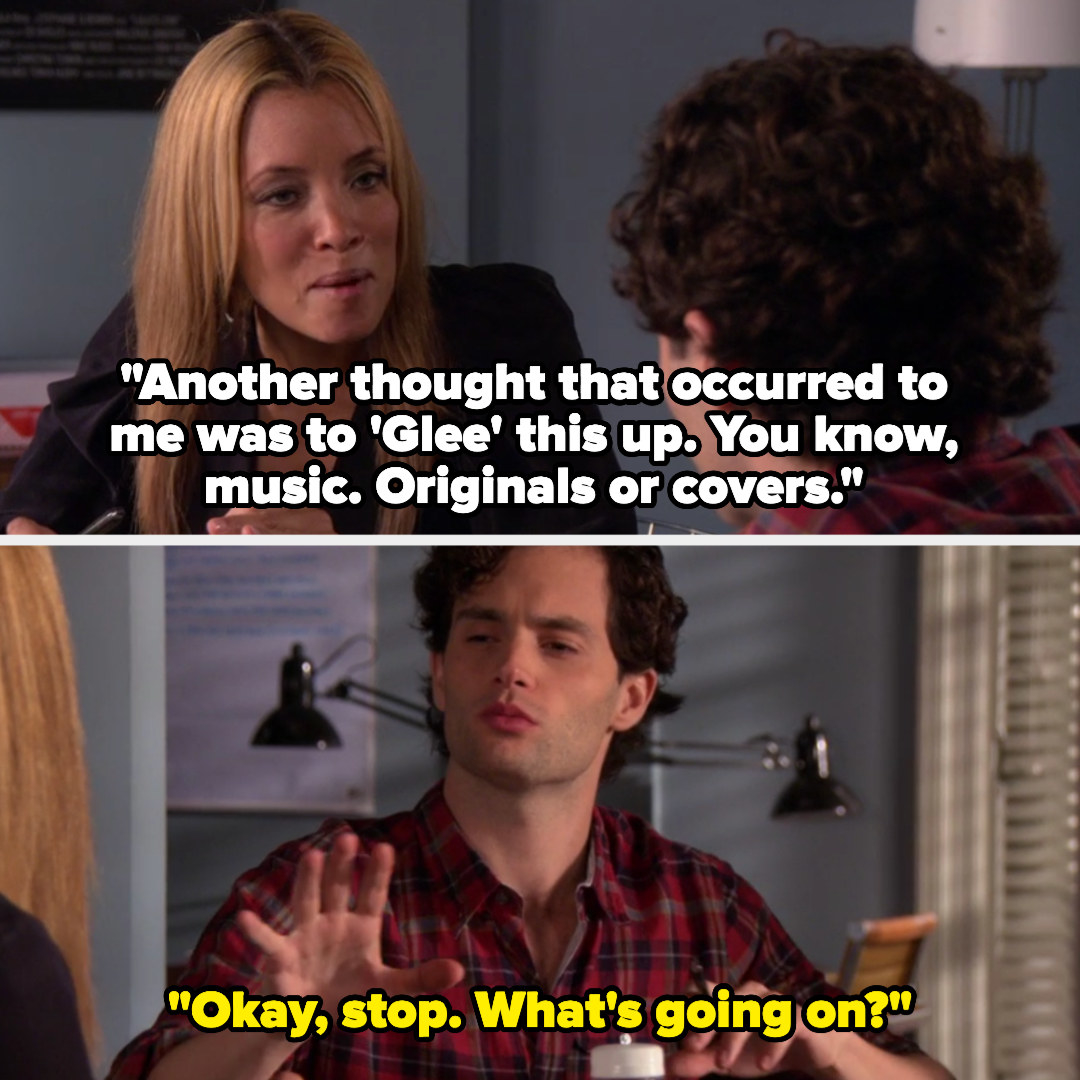 6.
When Shane dissed Lauren and Glee in equal measure on Faking It: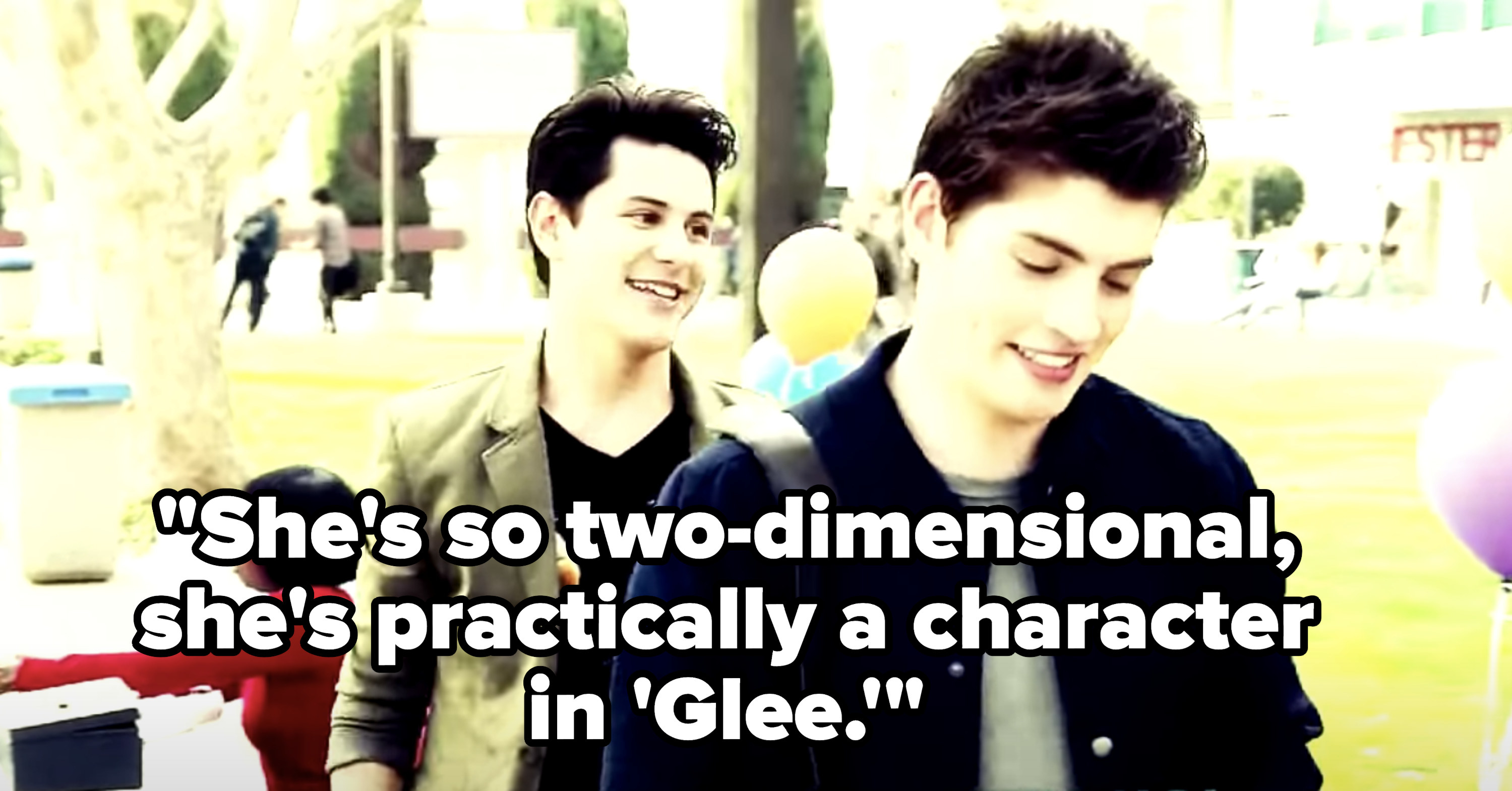 8.
When Caroline called Rebekah Buffy the vampire (an obvious reference to Buffy the Vampire Slayer) on The Vampire Diaries: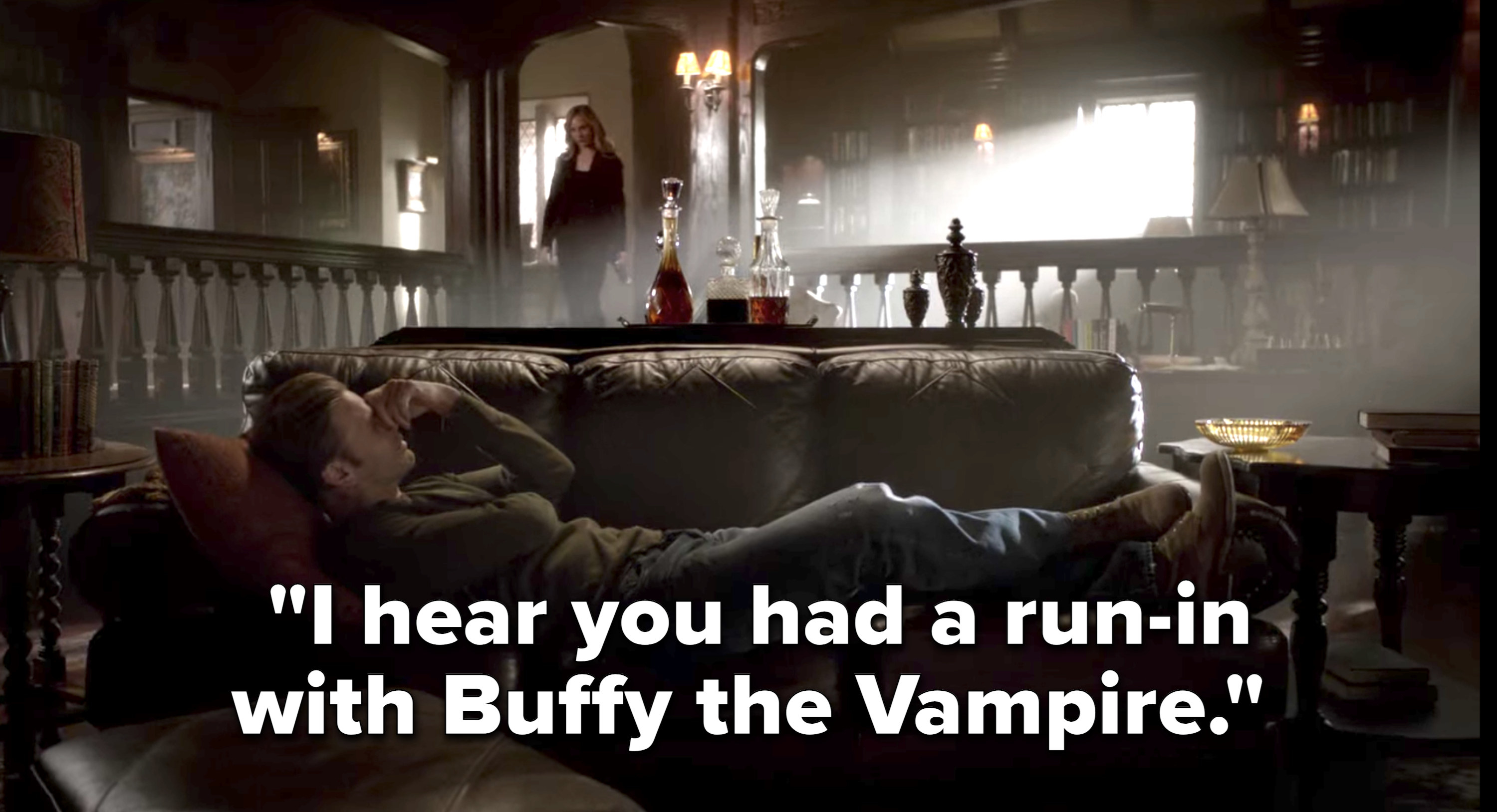 9.
And when Damon made a similar reference, calling Elena Buffy as she trained to fight vampires: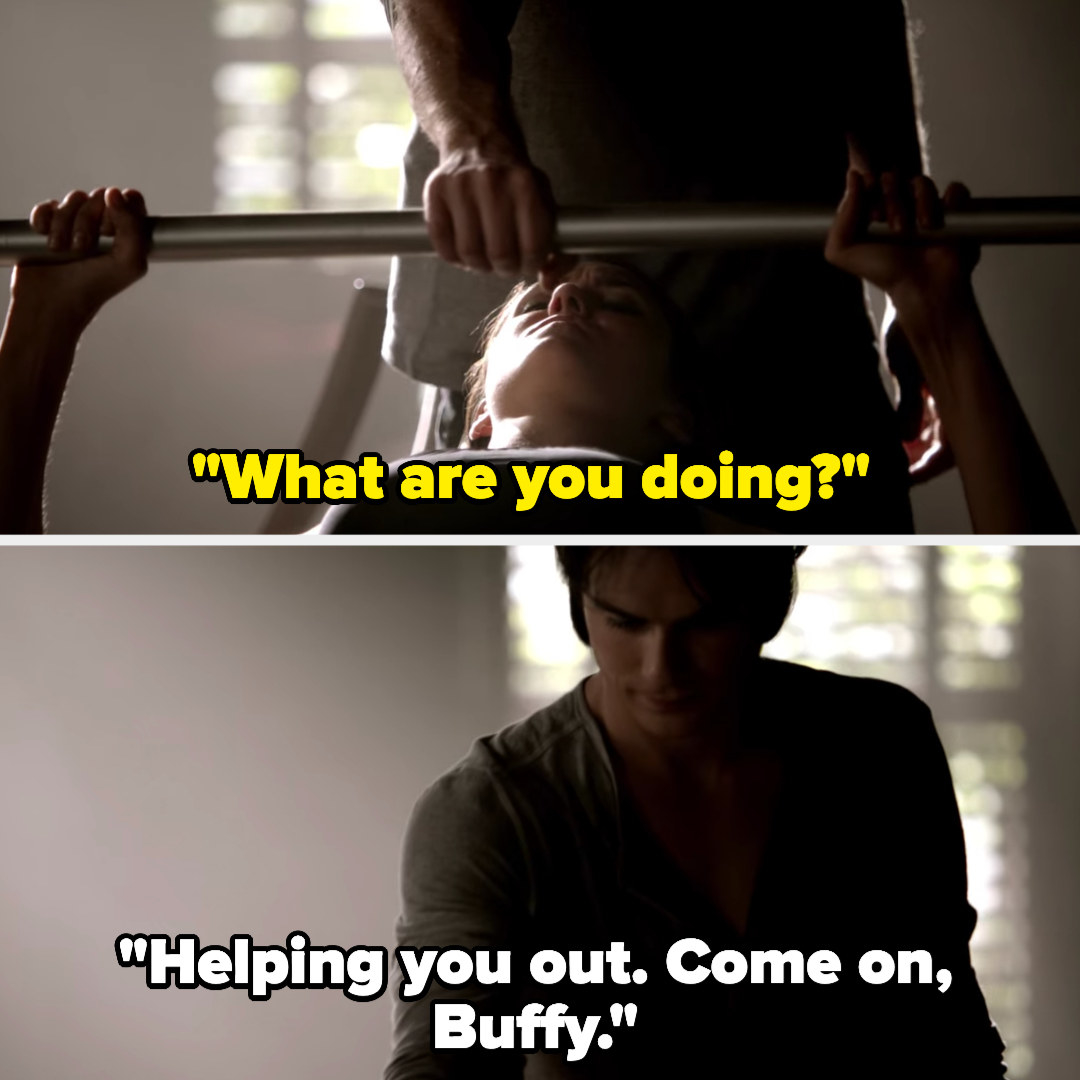 10.
When Gilmore Girls referenced Chad Michael Murray's role on One Tree Hill when he gave the reason for his character leaving: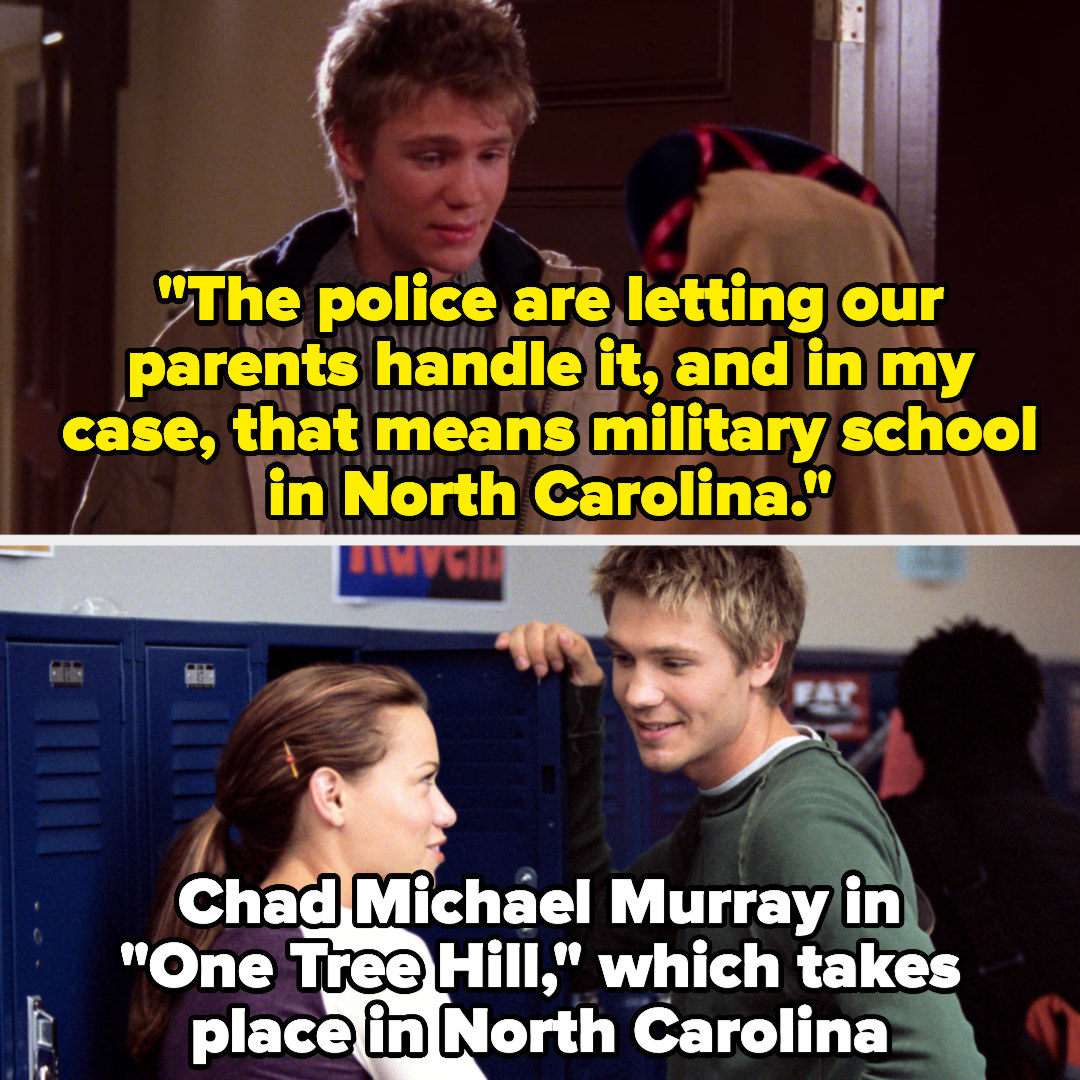 11.
And when it did the same thing with Adam Brody, who left to star on The O.C.: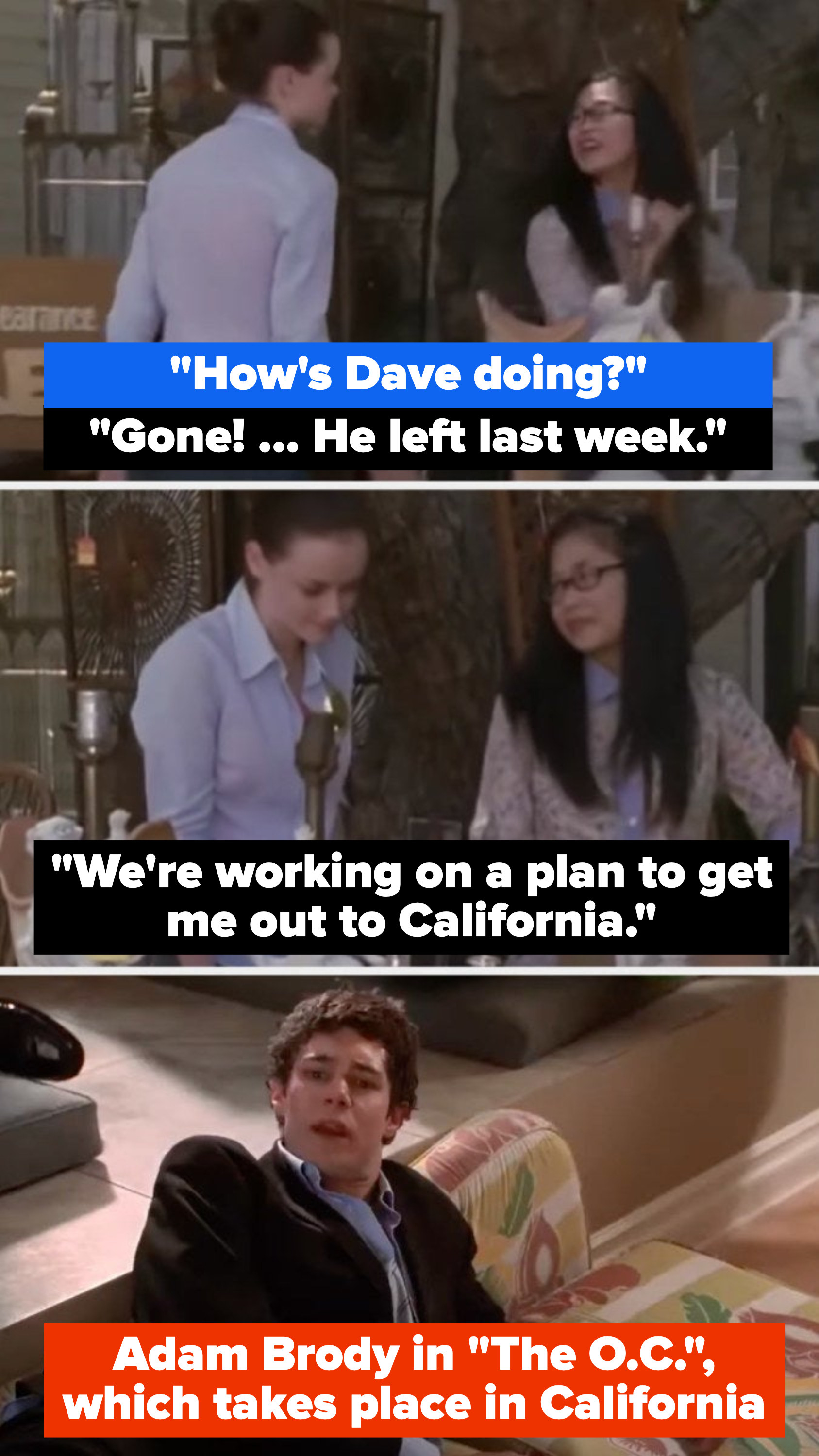 12.
When Greek made this wonderful Gossip Girl reference that I now plan to use at a future fancy party: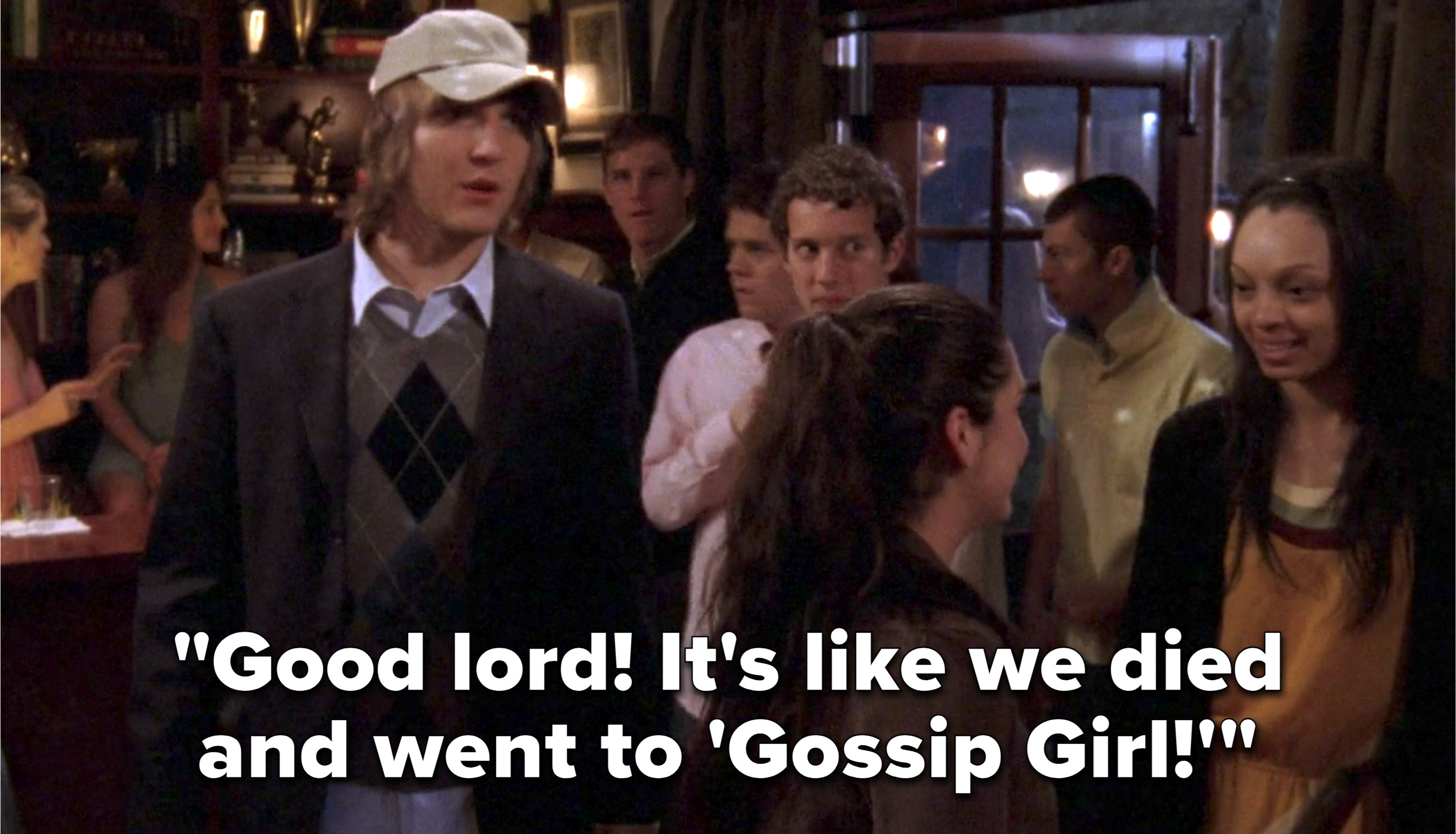 13.
When Spike was watching Dawson's Creek on Buffy the Vampire Slayer and had some opinions: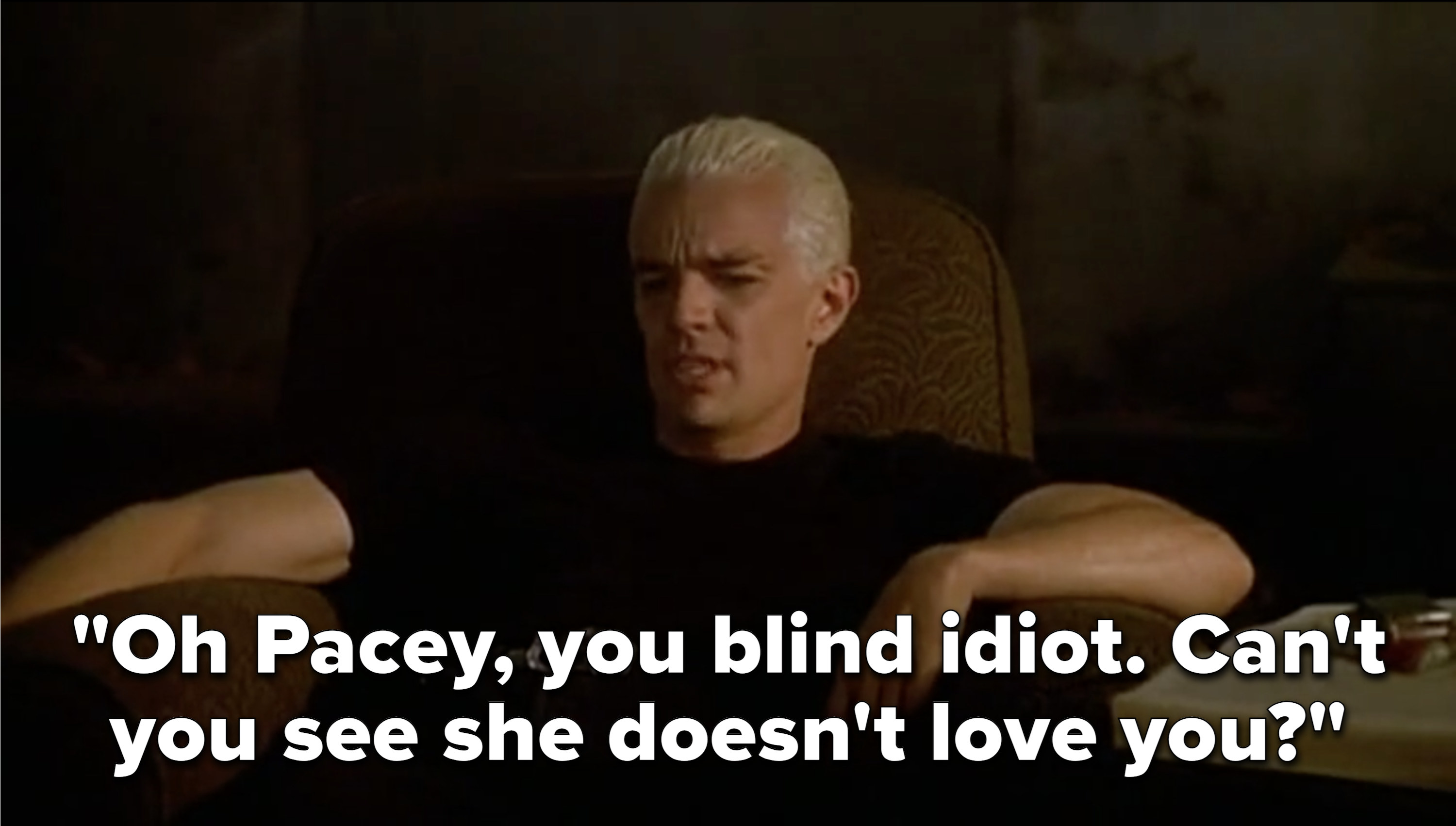 14.
When Buffy referenced the other classic teen drama of the time, Dawson's Creek, on Buffy the Vampire Slayer: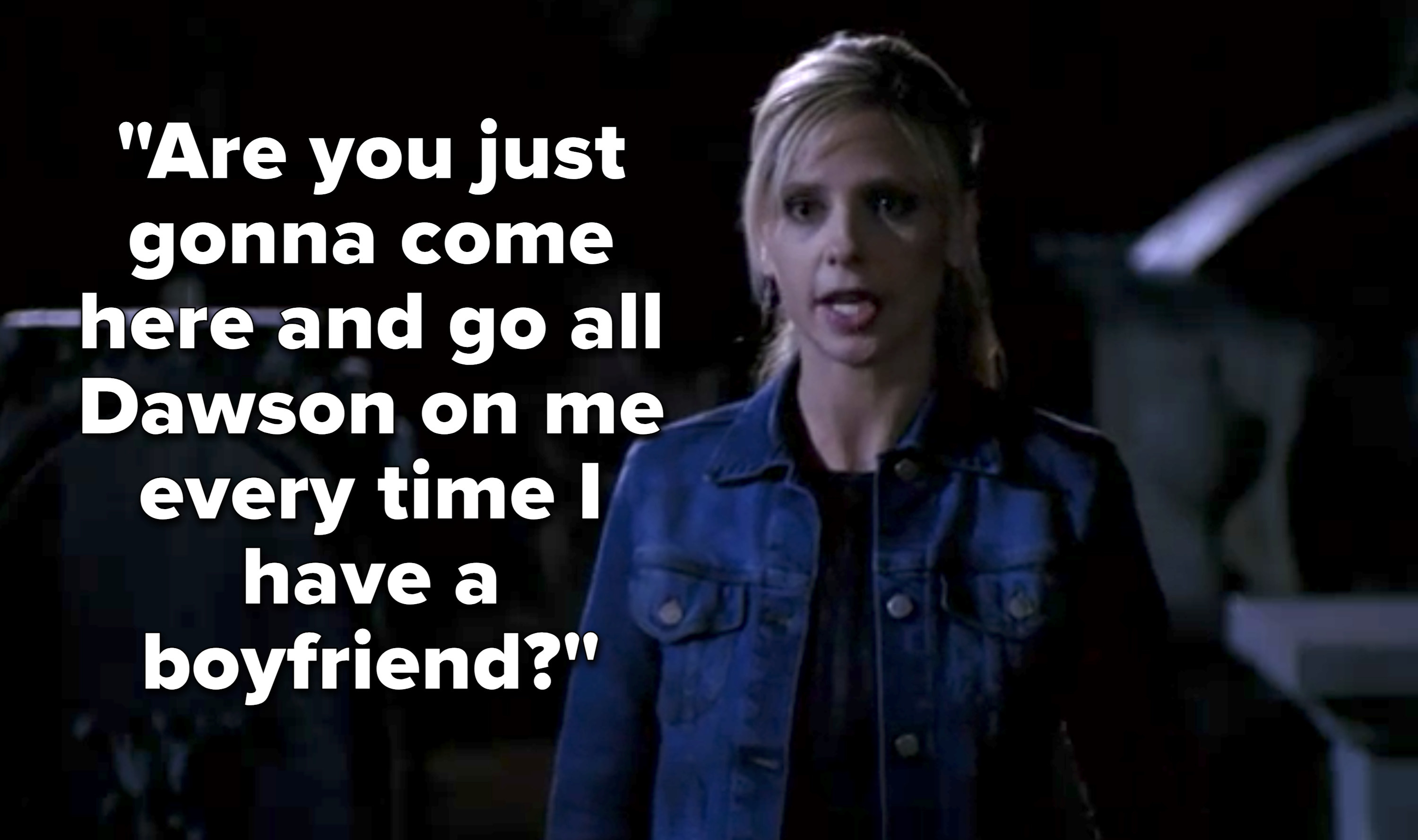 15.
When Haley imitated Joey from Dawson's Creek on One Tree Hill: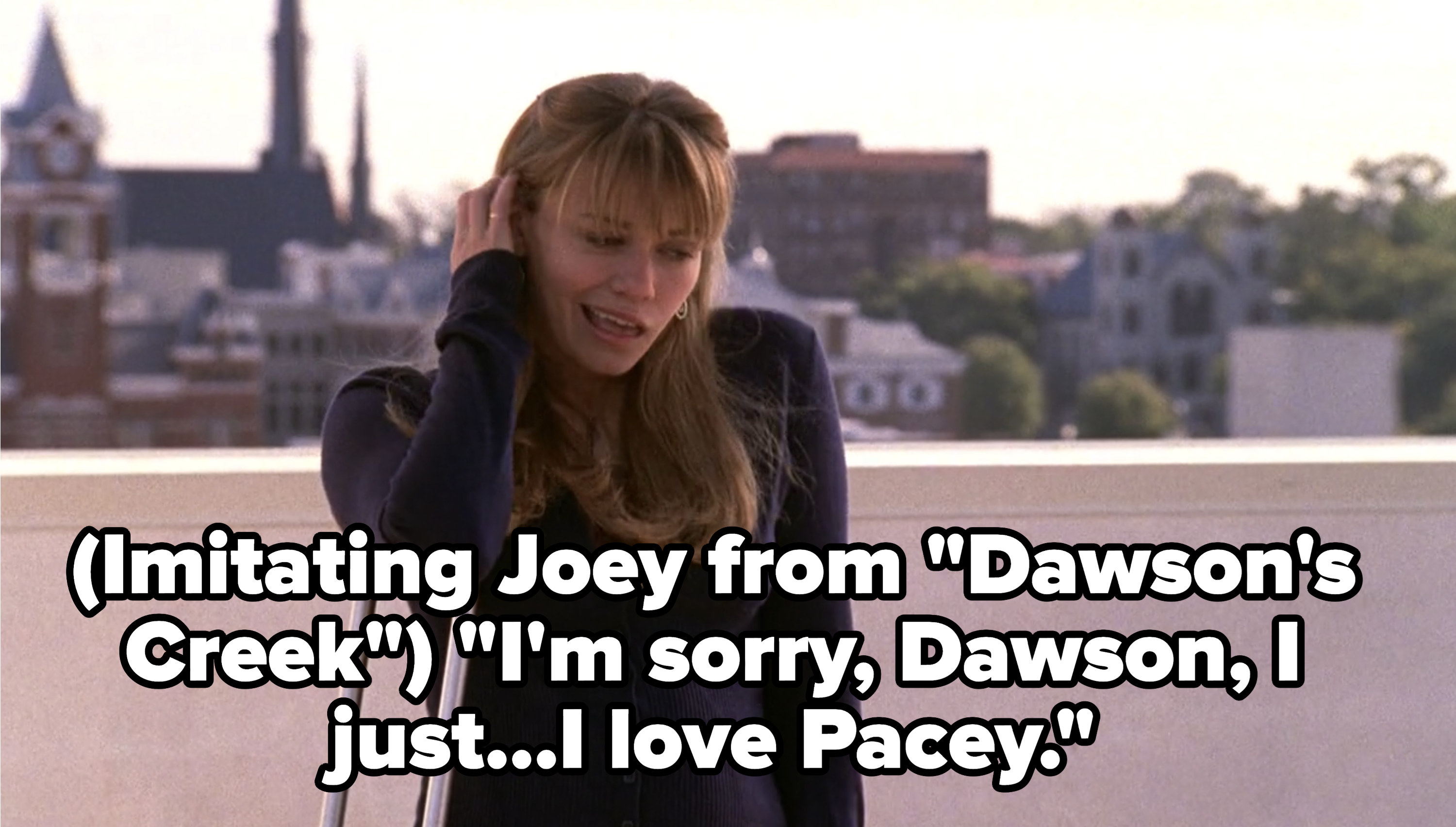 16.
When Cappie asked a valid question about Gilmore Girls on Greek: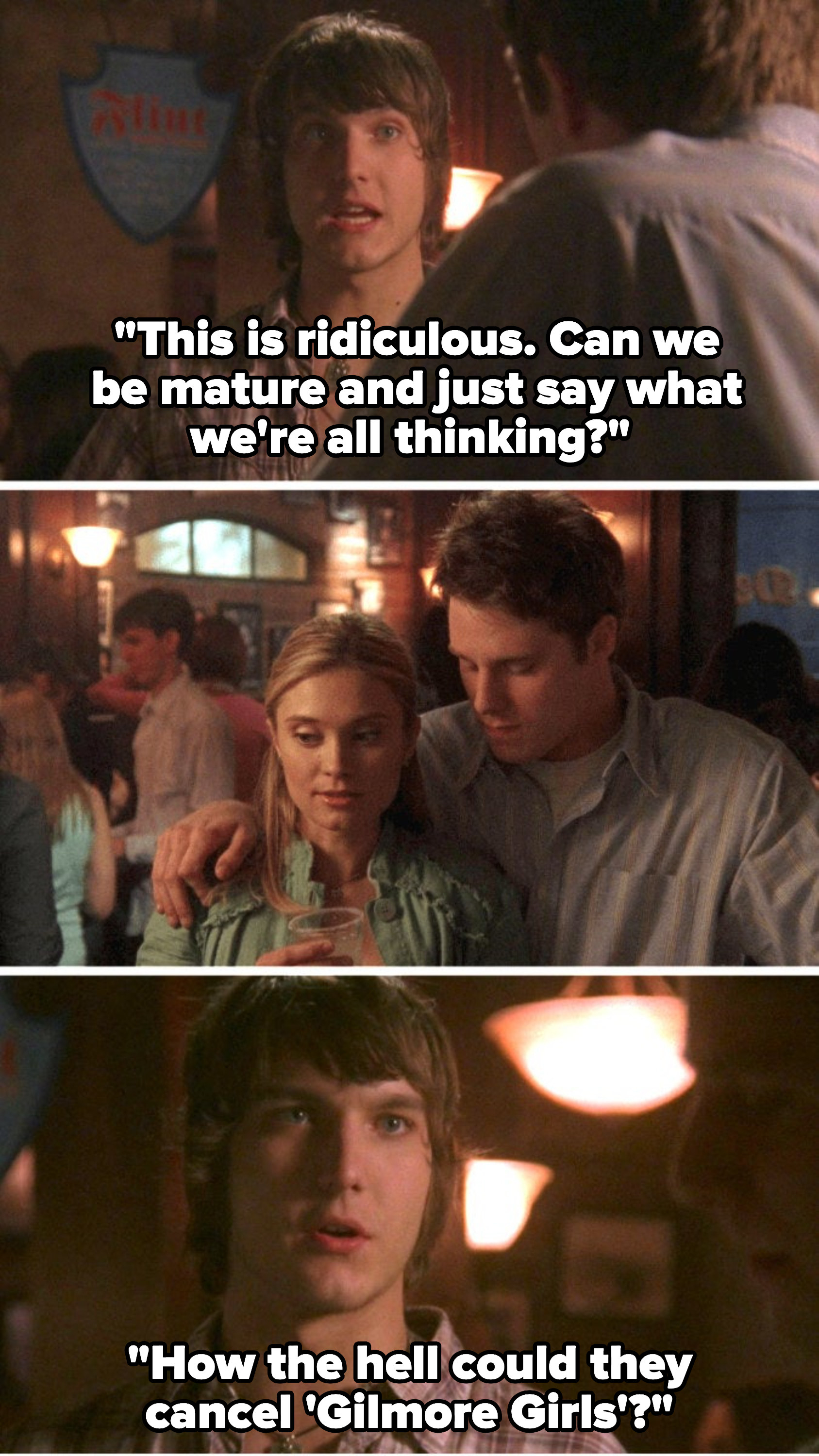 17.
When Ashleigh called Casey an iconic Dawson's Creek character after she couldn't choose between two guys on Greek: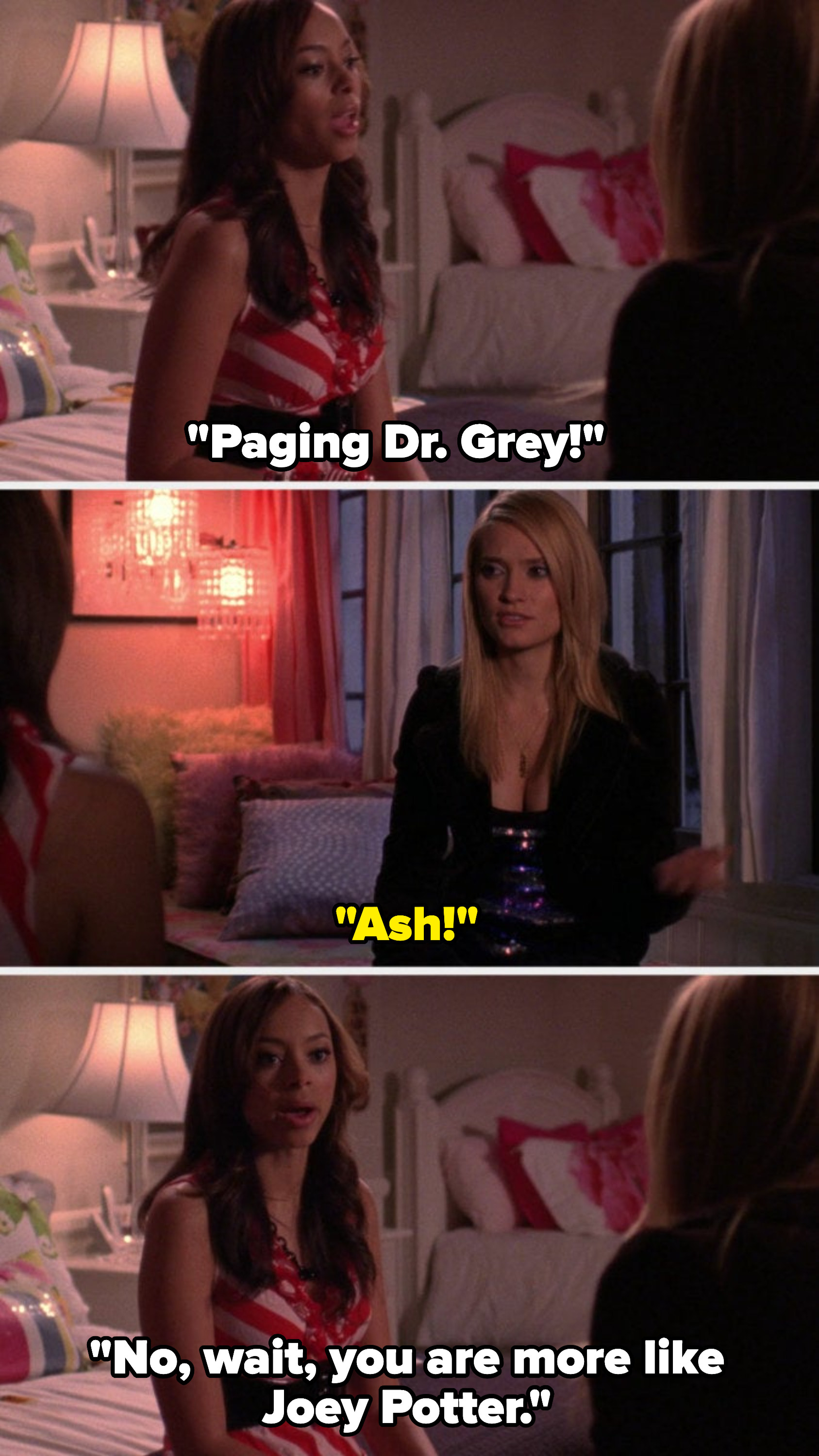 19.
When Blair Waldorf, queen bee extraordinaire, proved she had seen the teeny bopper hit Hannah Montana: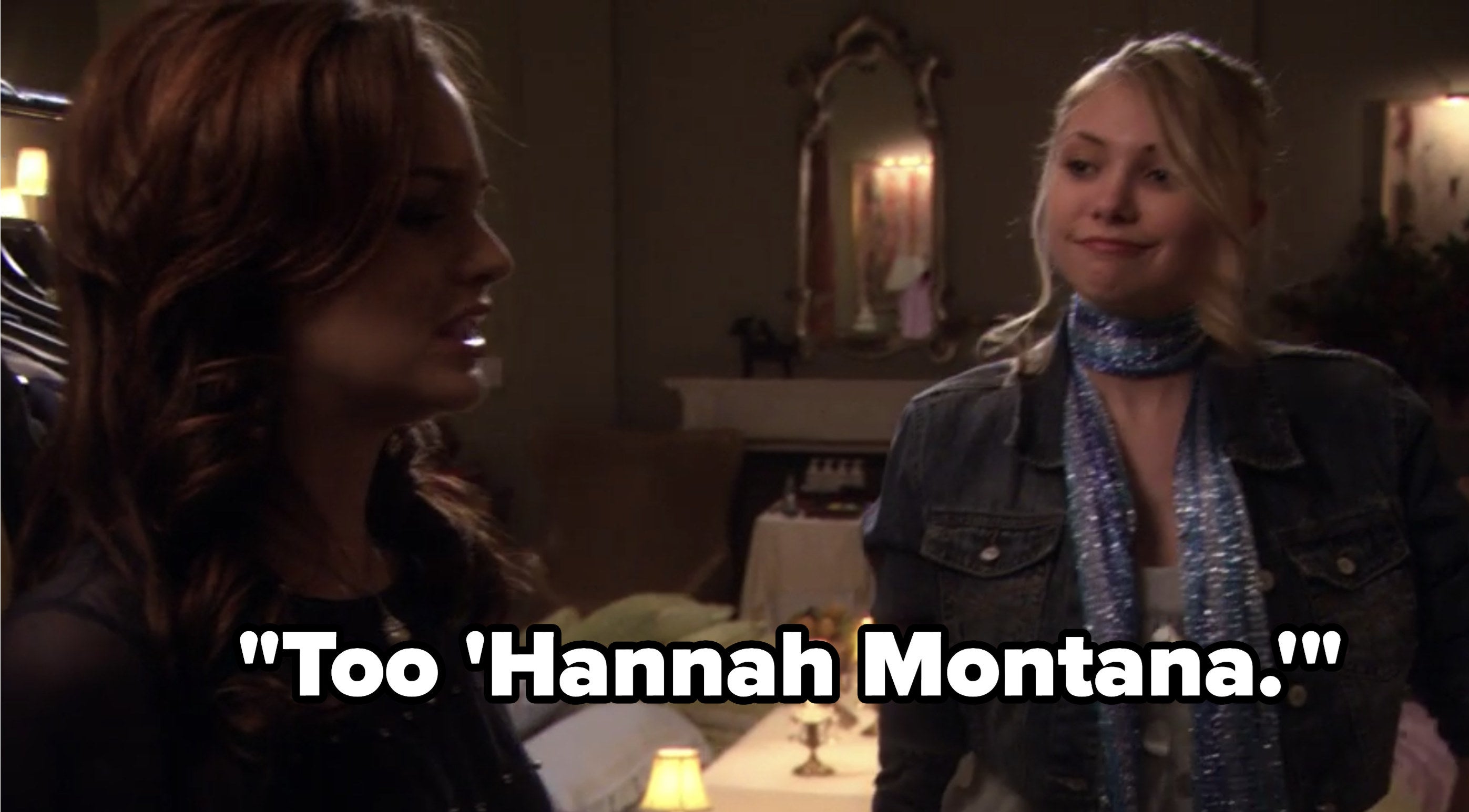 20.
When Scream made some good points about A from Pretty Little Liars: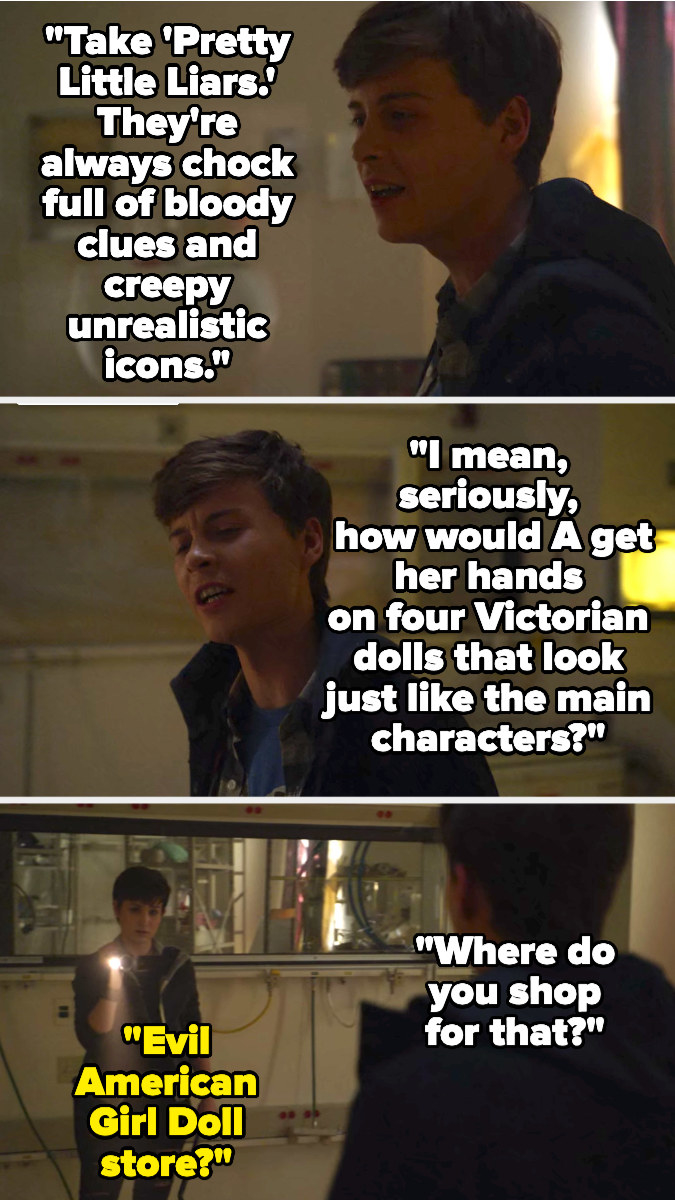 21.
When Awkward. made this reference to Glee and also used a Blair Witch Project play on words that was also the name of an episode of Gossip Girl.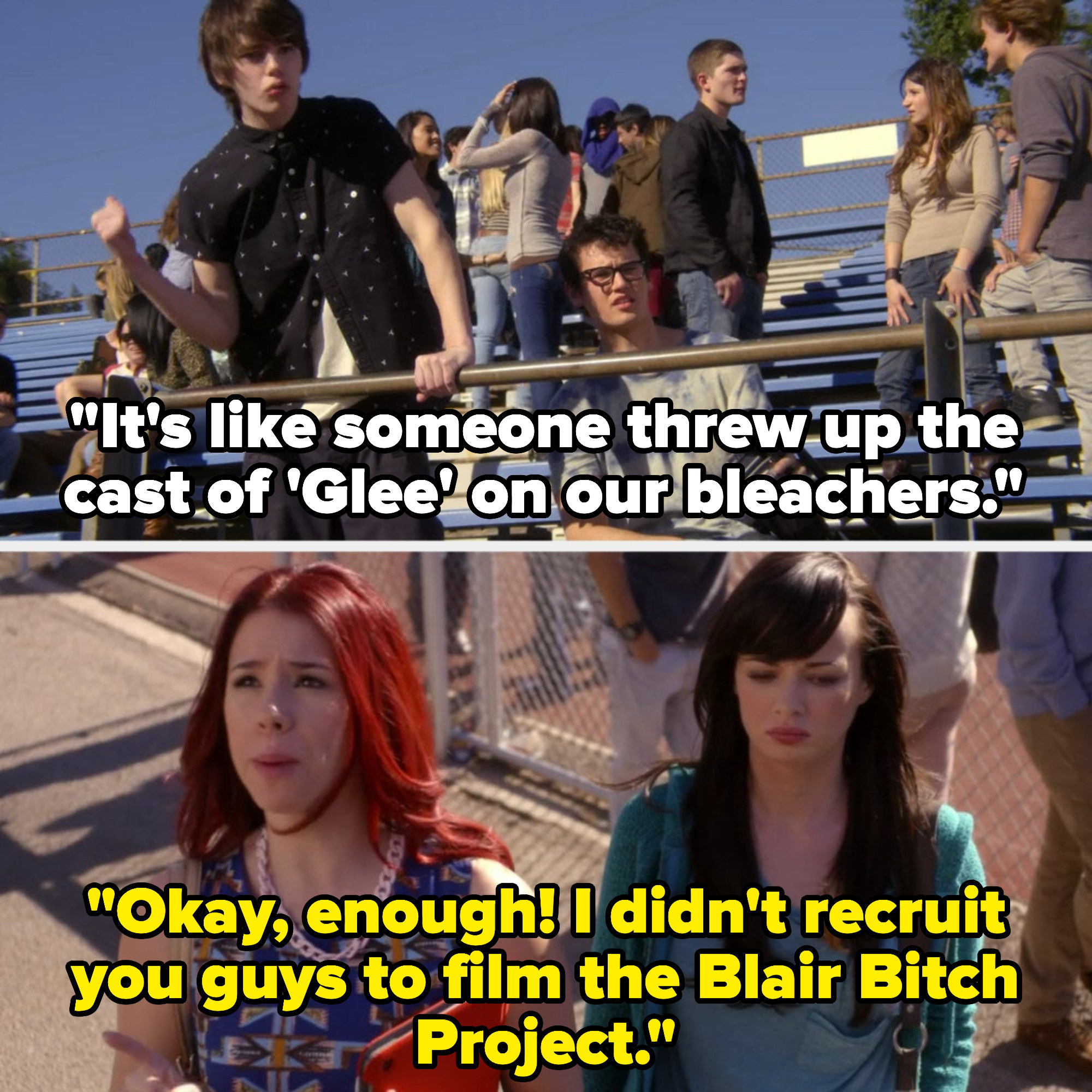 Got any more for us? Let us know in the comments!
Note: Submissions have been edited for length/clarity.