Hollywood Is Allergic To Casting Actual Teenagers, So I Pulled Together All The Real Teenagers In Teen TV Shows And Movies That I Could Find
Almost none of the teenagers you see onscreen are actual teenagers.
Hollywood loves to make TV shows and movies about teenagers — but labor laws make it a little hard to cast actual teenagers in these roles.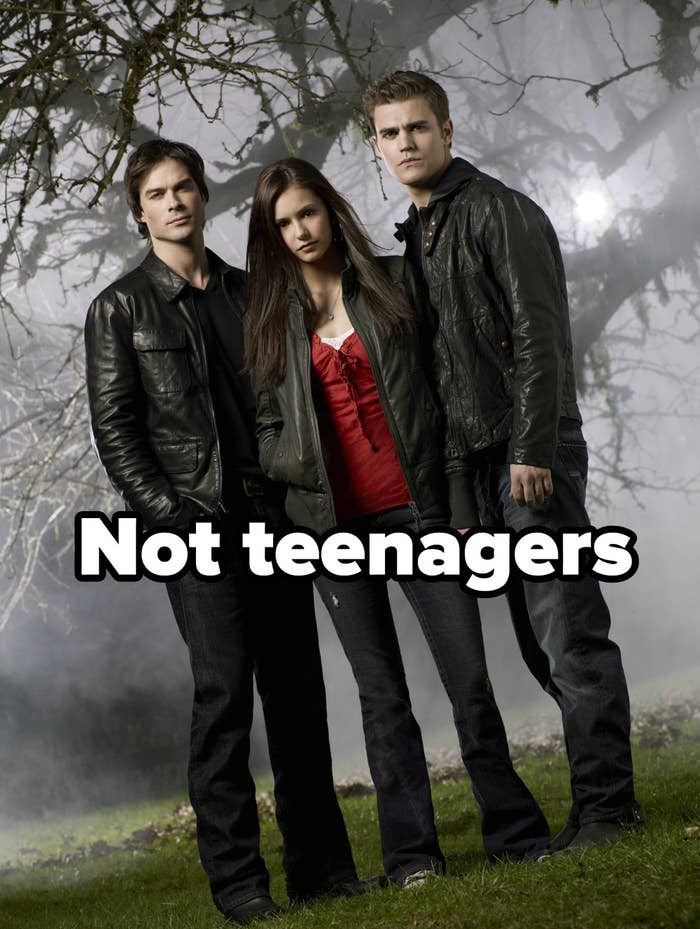 Still, sometimes this casting is out of control — like, they'll have 30-year-olds playing 15-year-olds.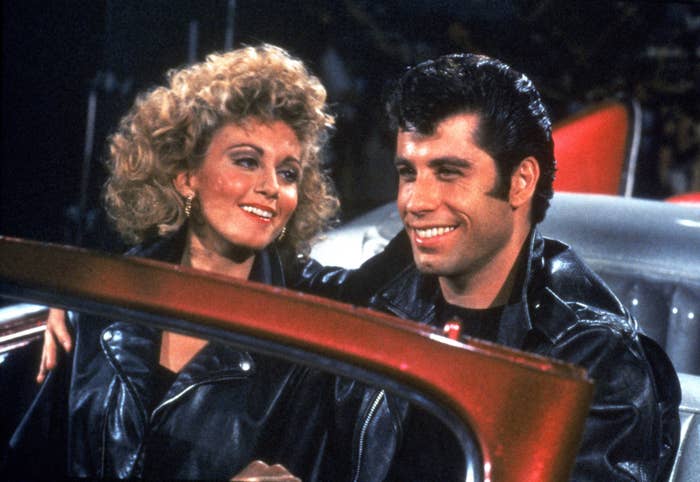 To show just how rare it is to have actual teenagers playing teenagers, here are a bunch of examples of some age-appropriate* casting!
*A lot of these people are technically teenagers at 19, but they're playing 15- or 16-year-olds. Still, better than someone in their 20s or 30s!
1.
When Mean Girls was released, Lindsay Lohan was 17 and Amanda Seyfried was 18.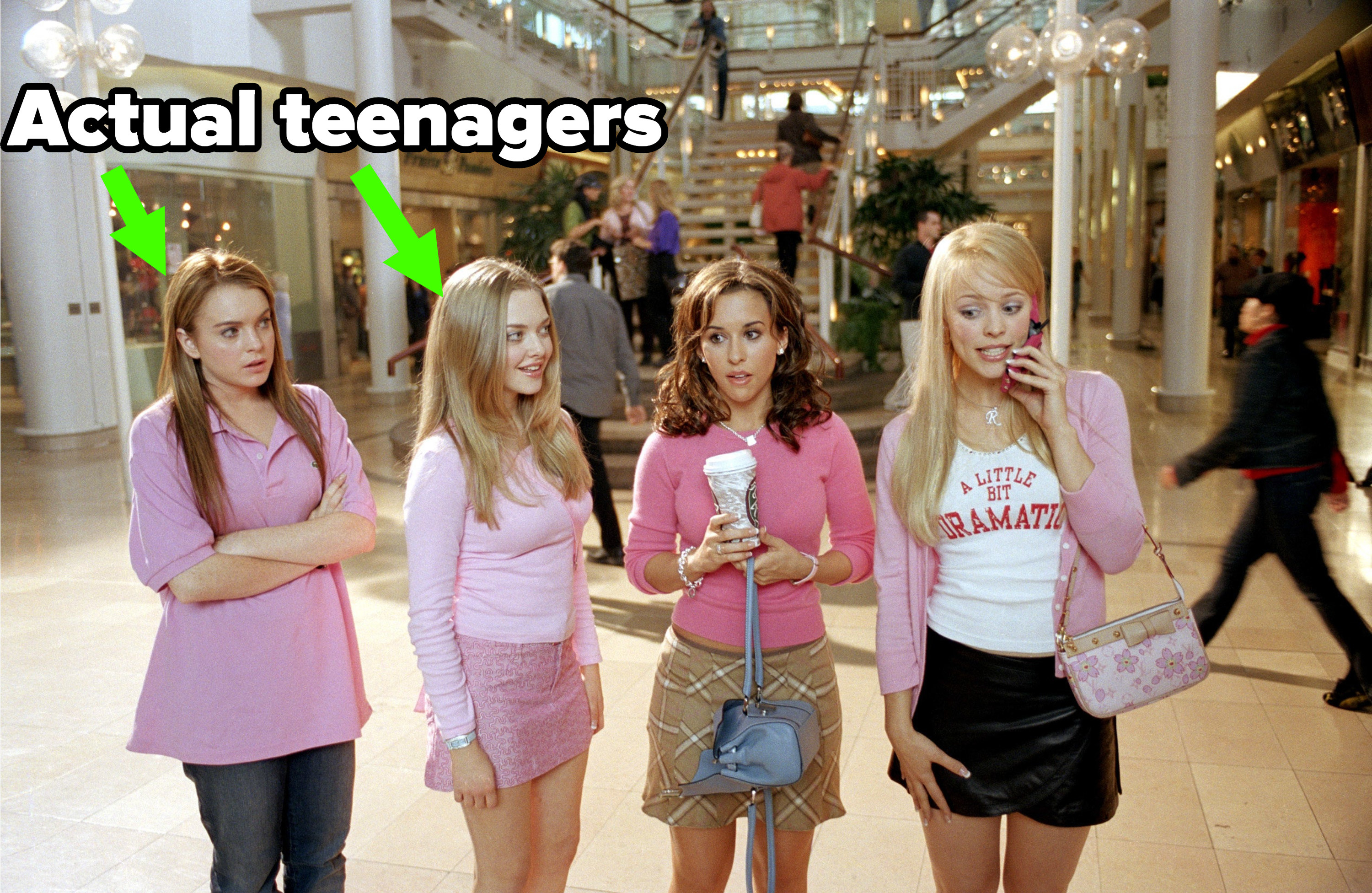 2.
Lindsay was also 17 when Freaky Friday came out.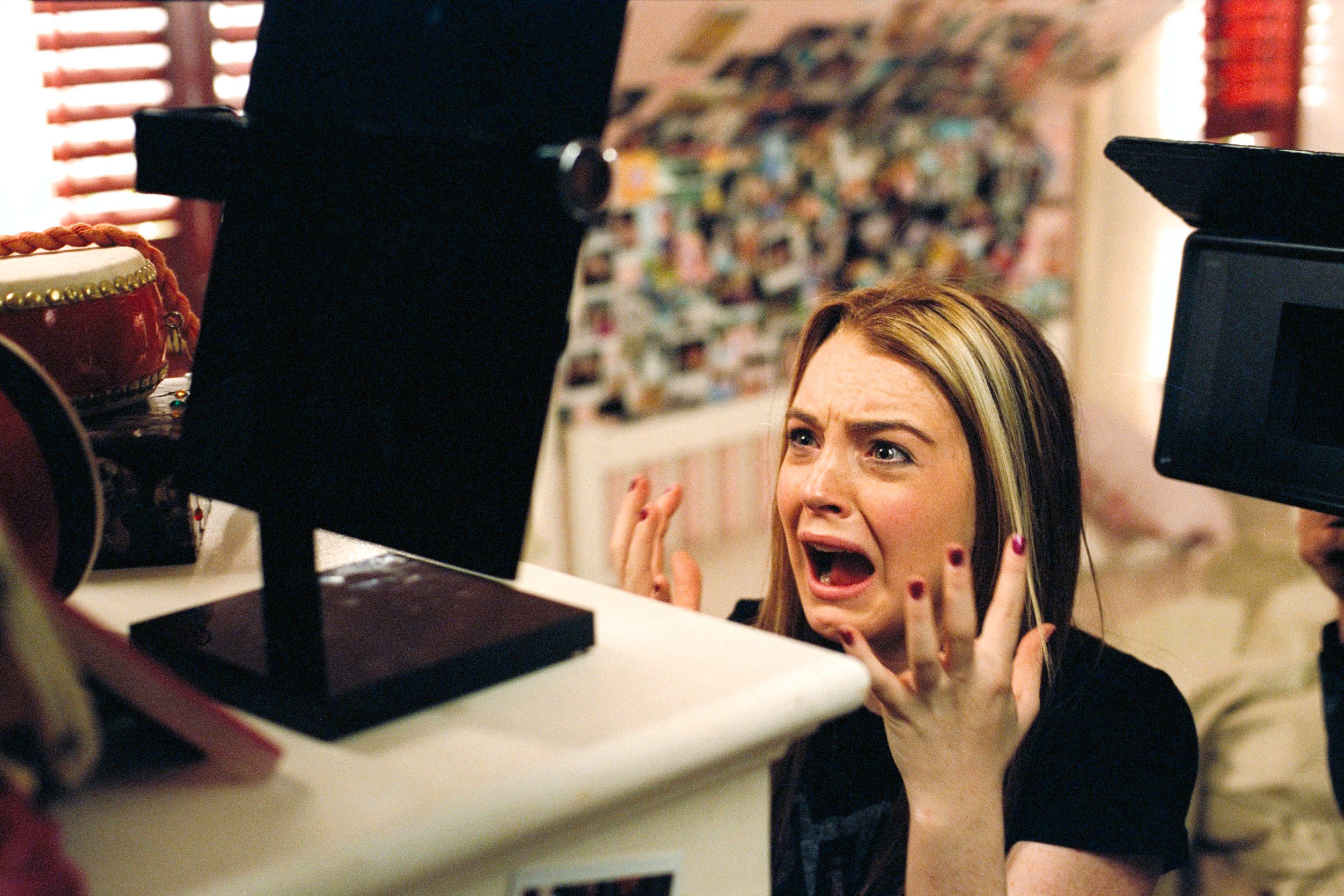 Meanwhile, Rachel McAdams was 25, and the rest of the teenagers were in their early 20s.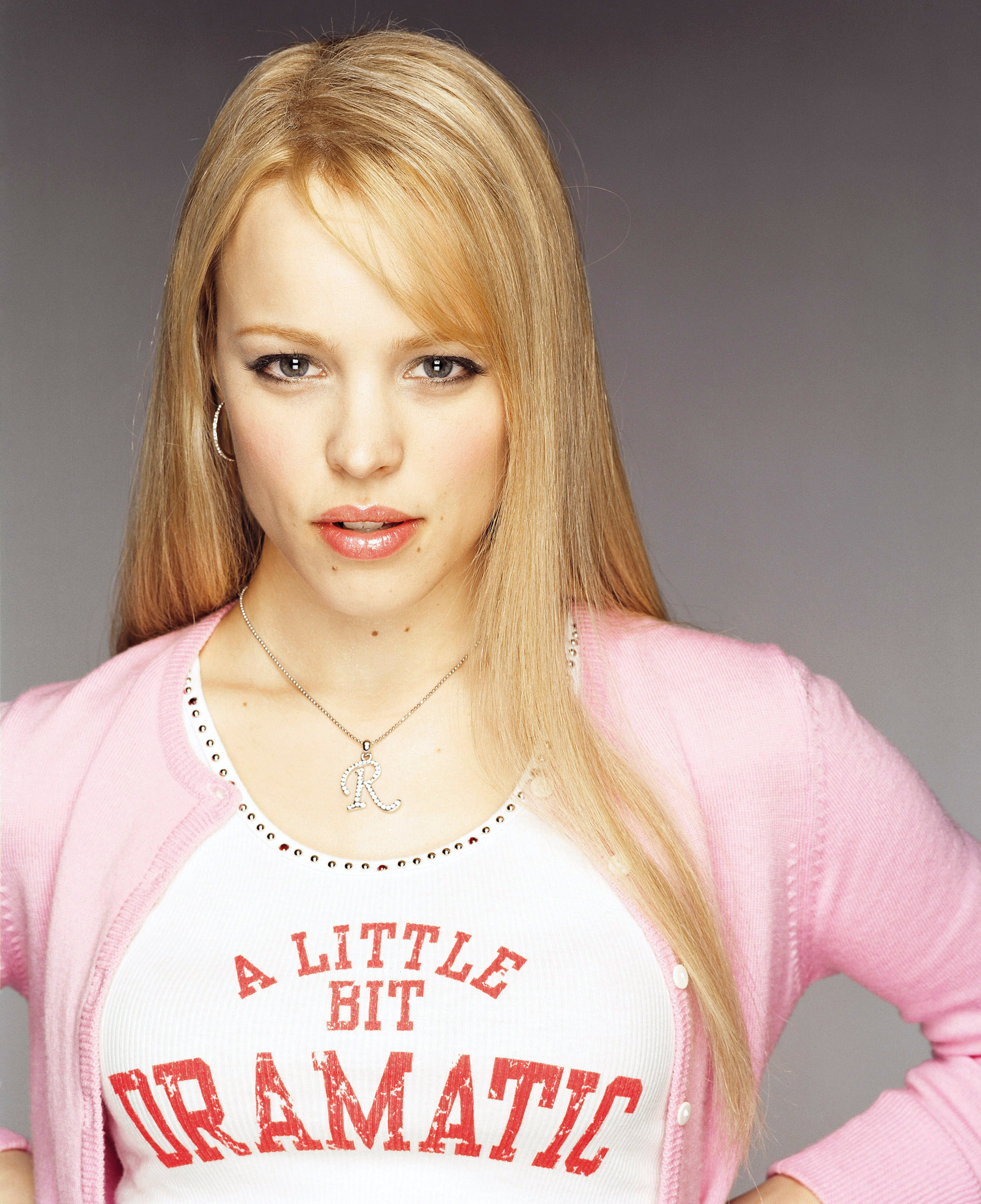 3.
Emily Alyn Lind, who plays high schooler Audrey in the Gossip Girl reboot, was 19 when the show began airing.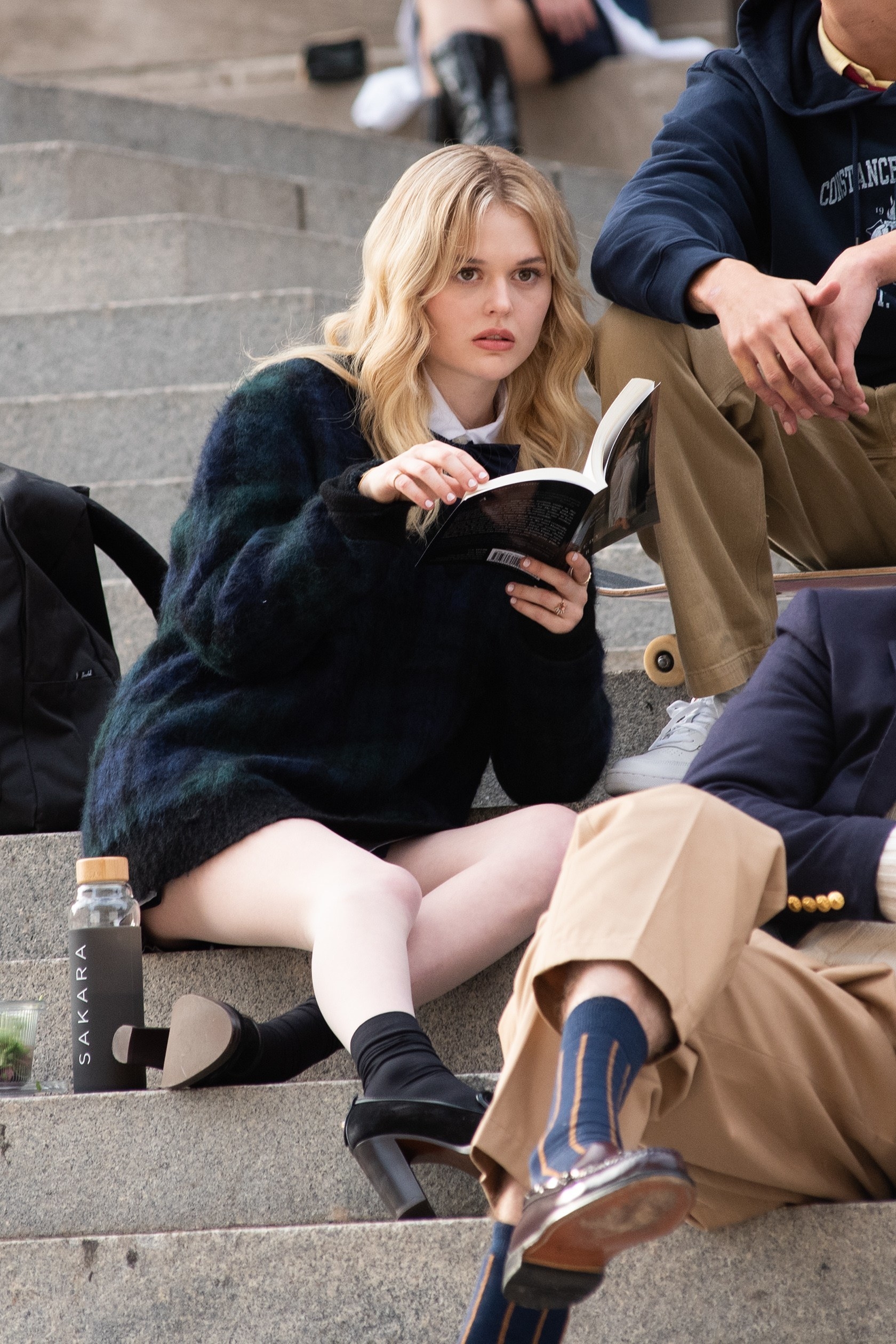 4.
And Whitney Peak, who plays 15-year-old Zoya Lott, was 18 when the Gossip Girl reboot began airing.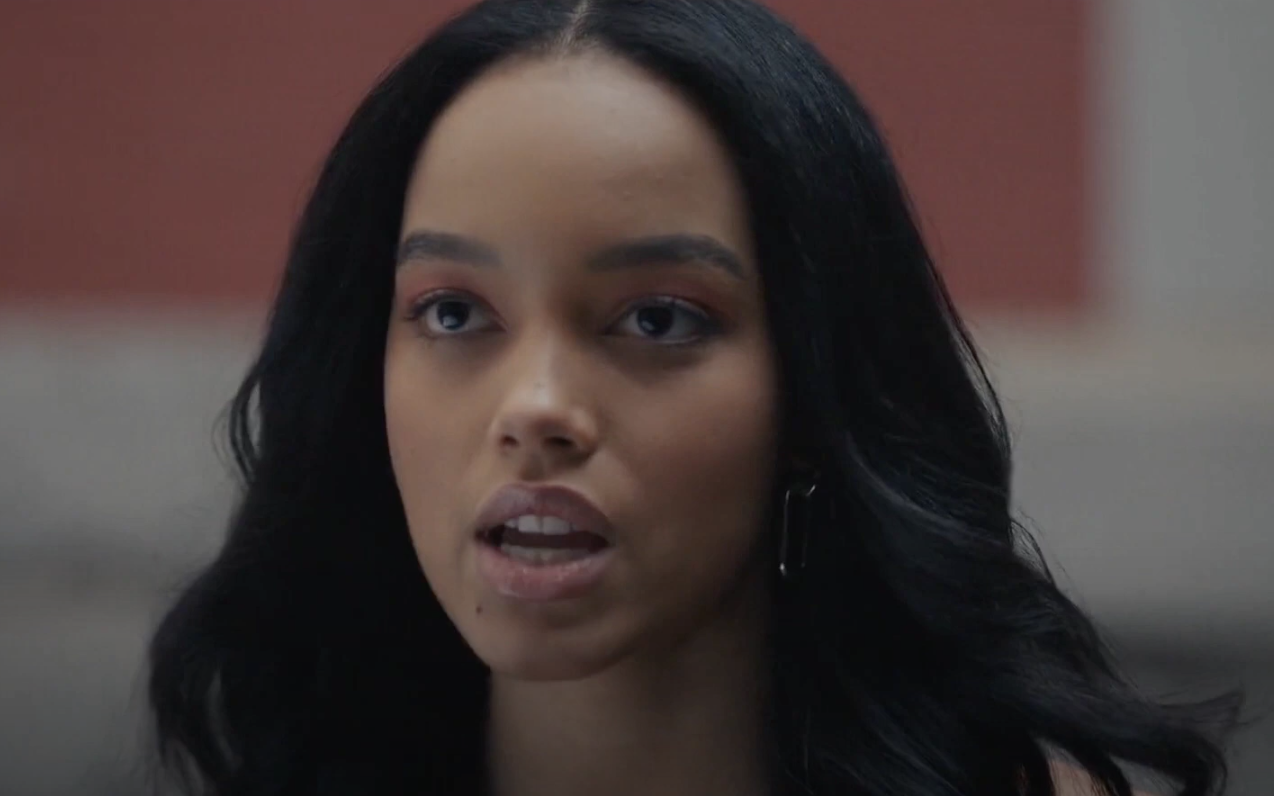 5.
James Lafferty was 18 when the first episode of One Tree Hill aired.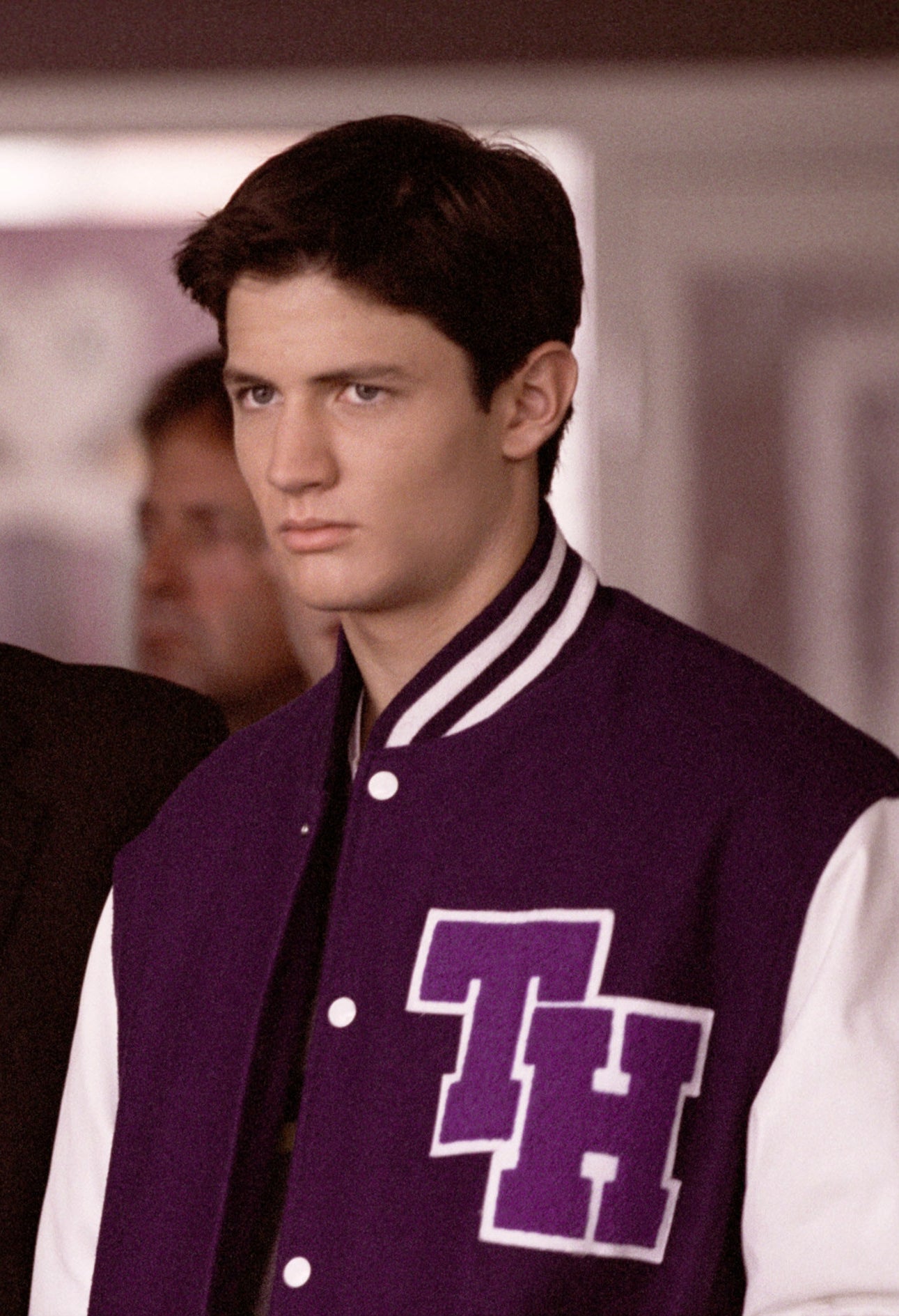 Of all the actors in main roles, James was the only teenager. Bethany Joy Lenz, who played his love interest Haley, was four years older than he was.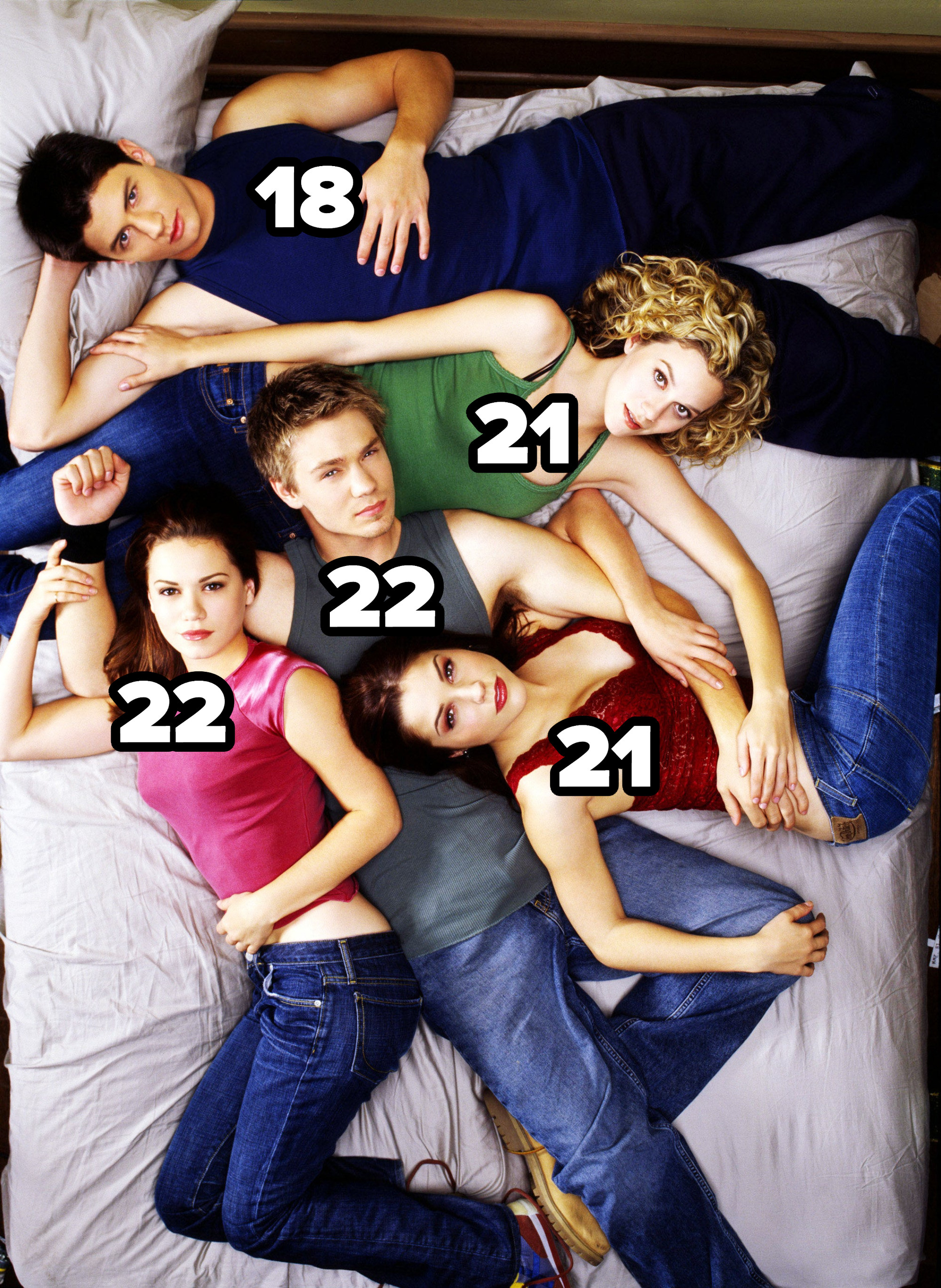 6.
Amanda Bynes was 19 when She's the Man was released — for about a month.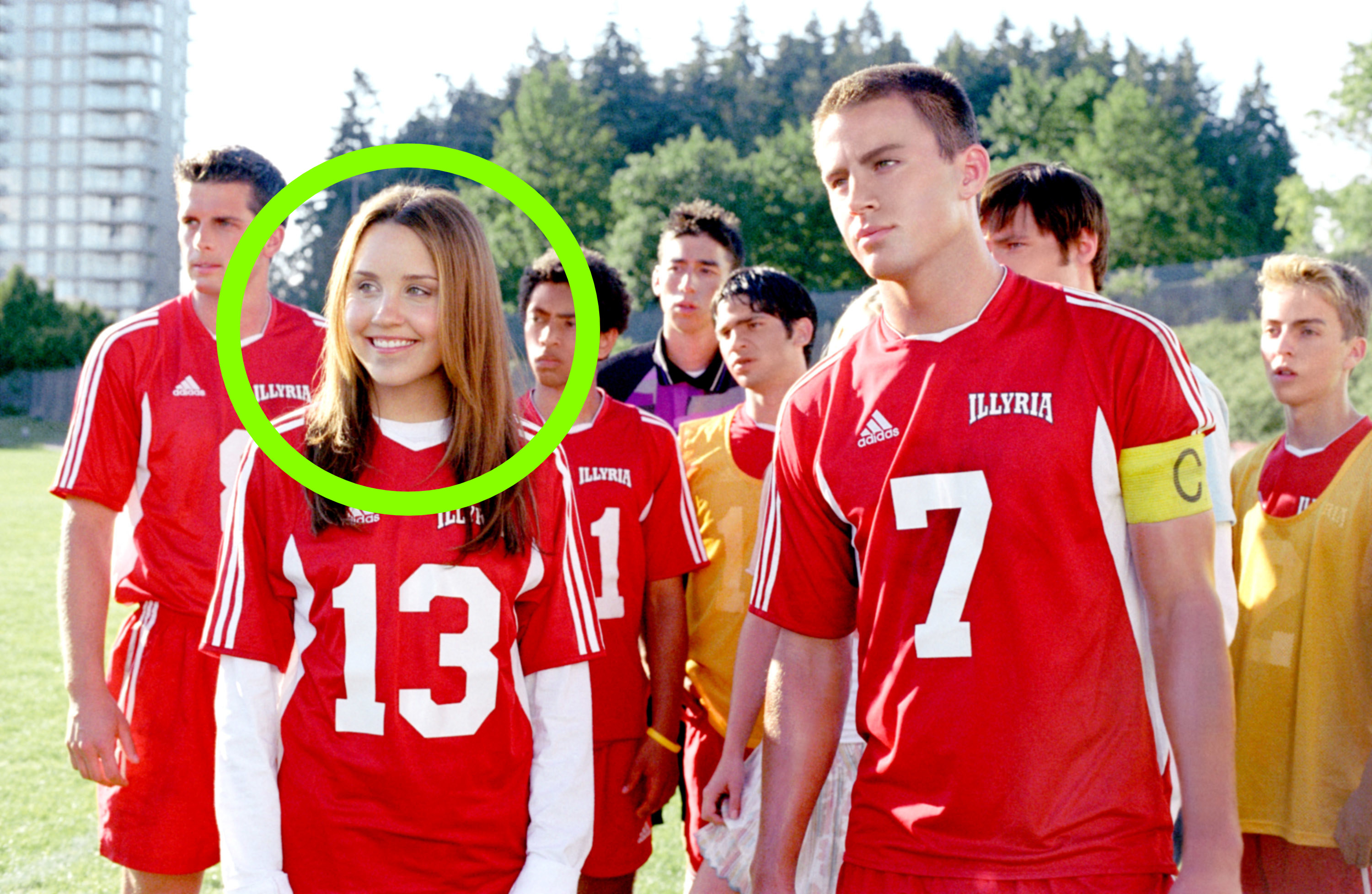 Channing Tatum, who played her love interest, was 25.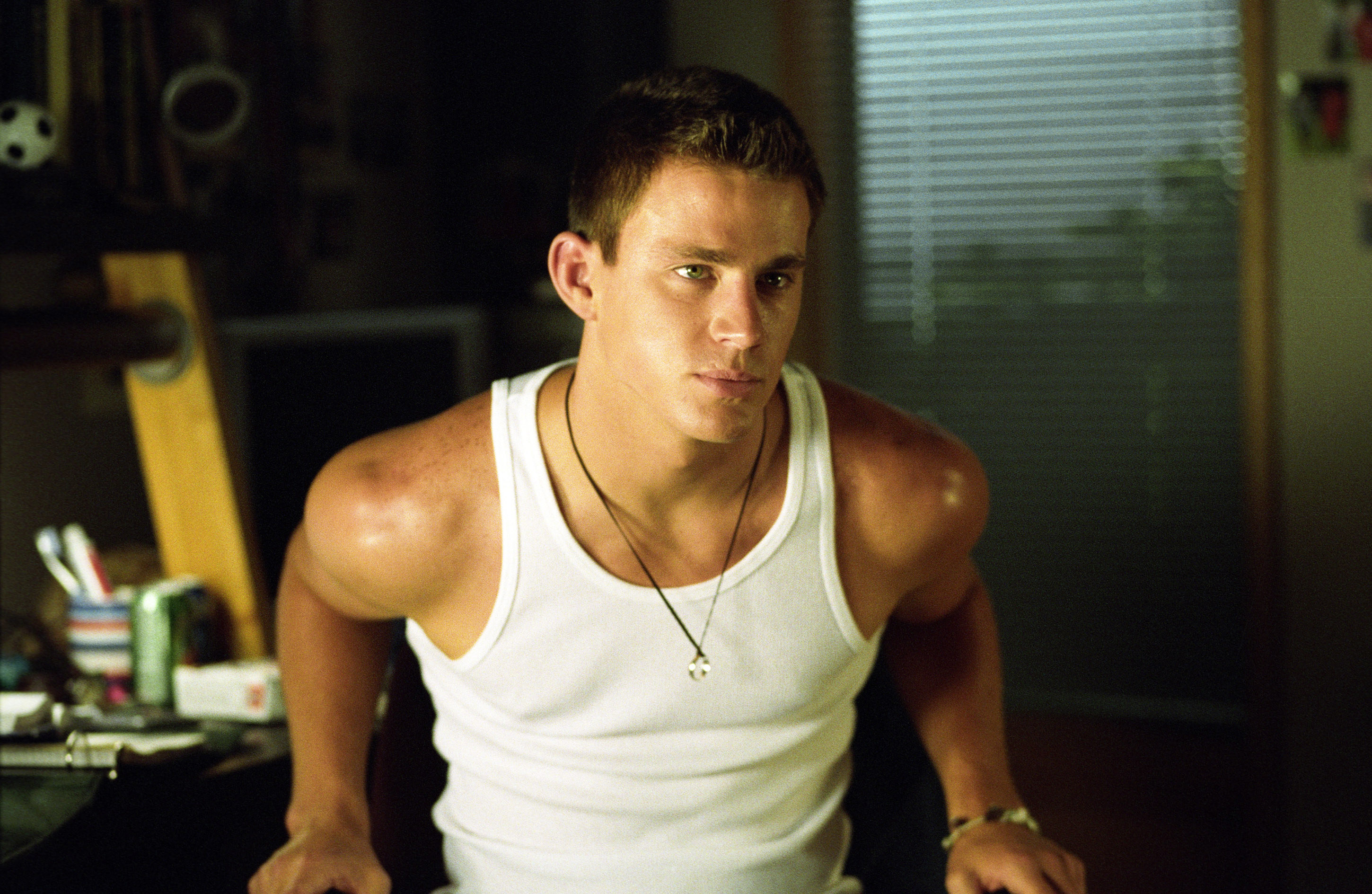 7.
Chaneil Kular was 19 when Sex Education came out.
8.
And when Sami Outalbali and Lino Facioli joined the Sex Education cast in Season 2 as Rahim and Dex, they were 19 and 18, respectively.
9.
You'd think at least one of the teenagers from To All the Boys I've Loved Before would be an actual teenager, right? WRONG!
The only teenager in the movies was Anna Cathcart, who played Kitty — Lara Jean's kid sister. She was 15 when the first film came out.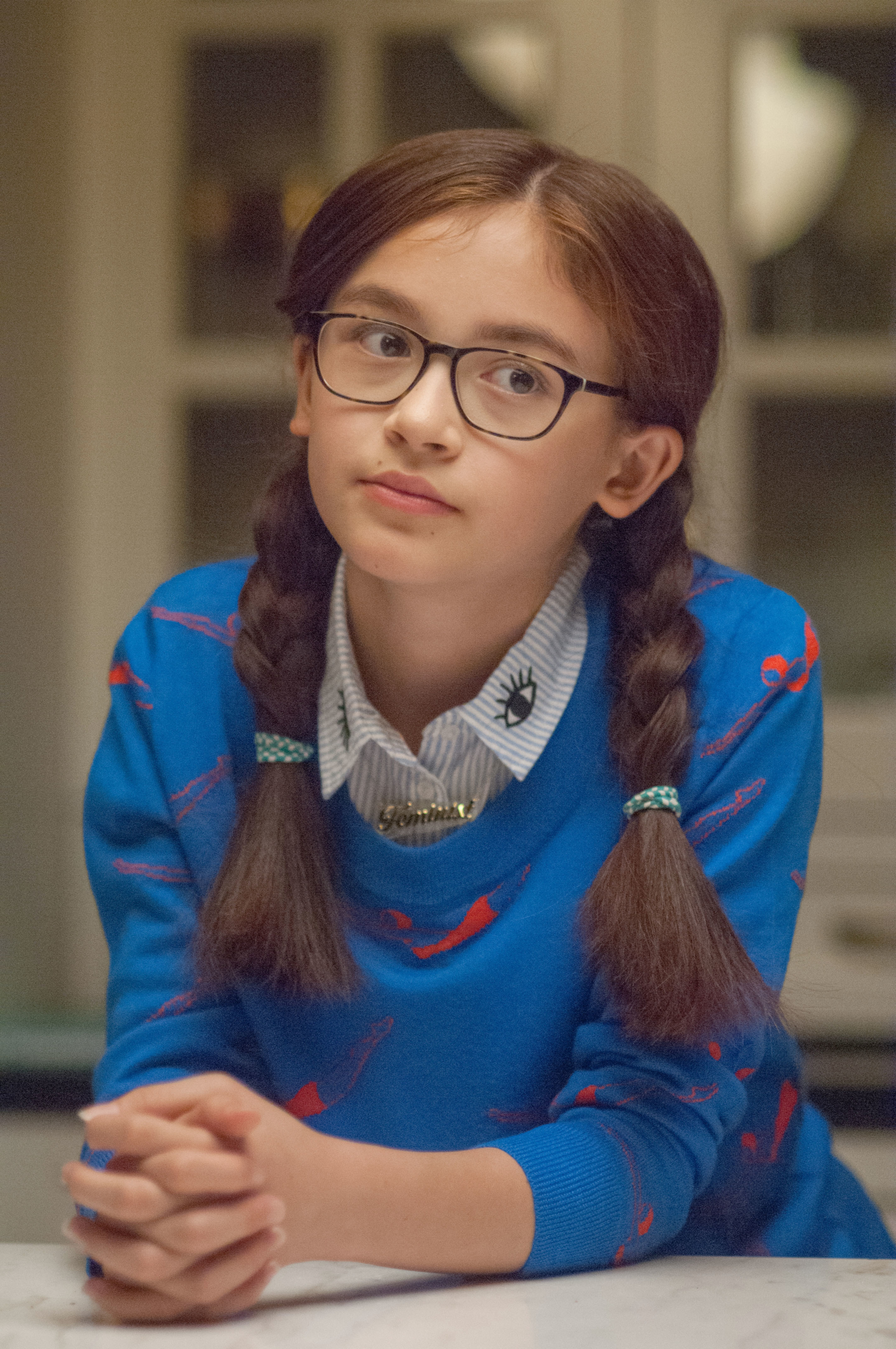 10.
Similarly, the only actual teenager in Love, Simon is Simon's kid sister. Talitha Bateman was 16.
11.
Hunter Schafer was 19 when she first appeared as Jules on Euphoria.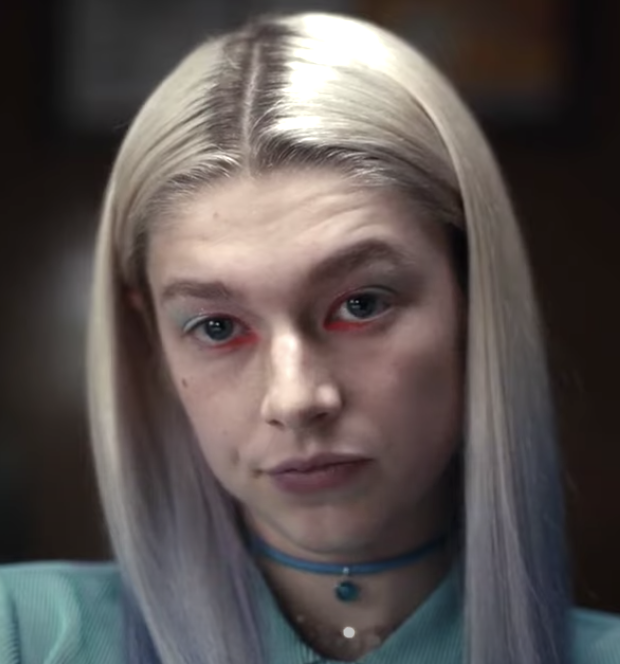 12.
The only other main(-ish) actor under age 20 in Euphoria is Storm Reid, who plays Rue's little sister, Gia. She was 15 when the show began.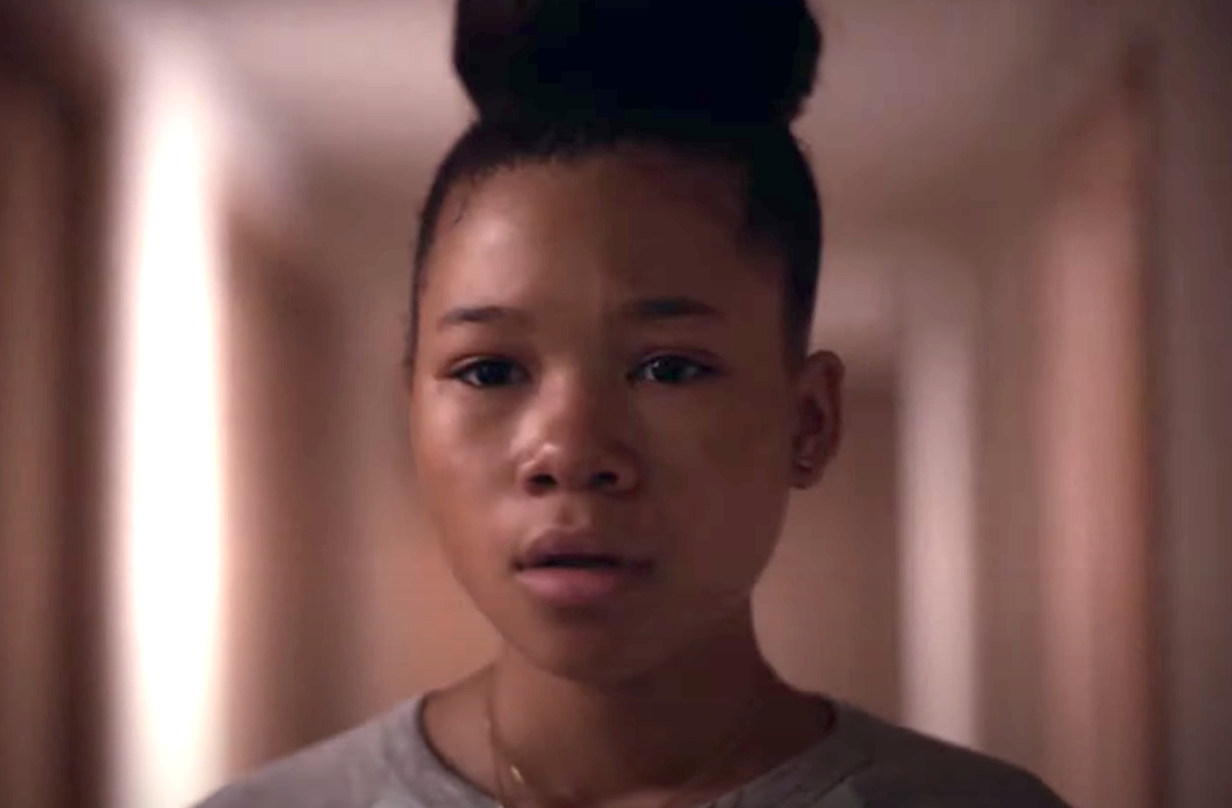 13.
None of the main Veronica Mars cast members were teenagers.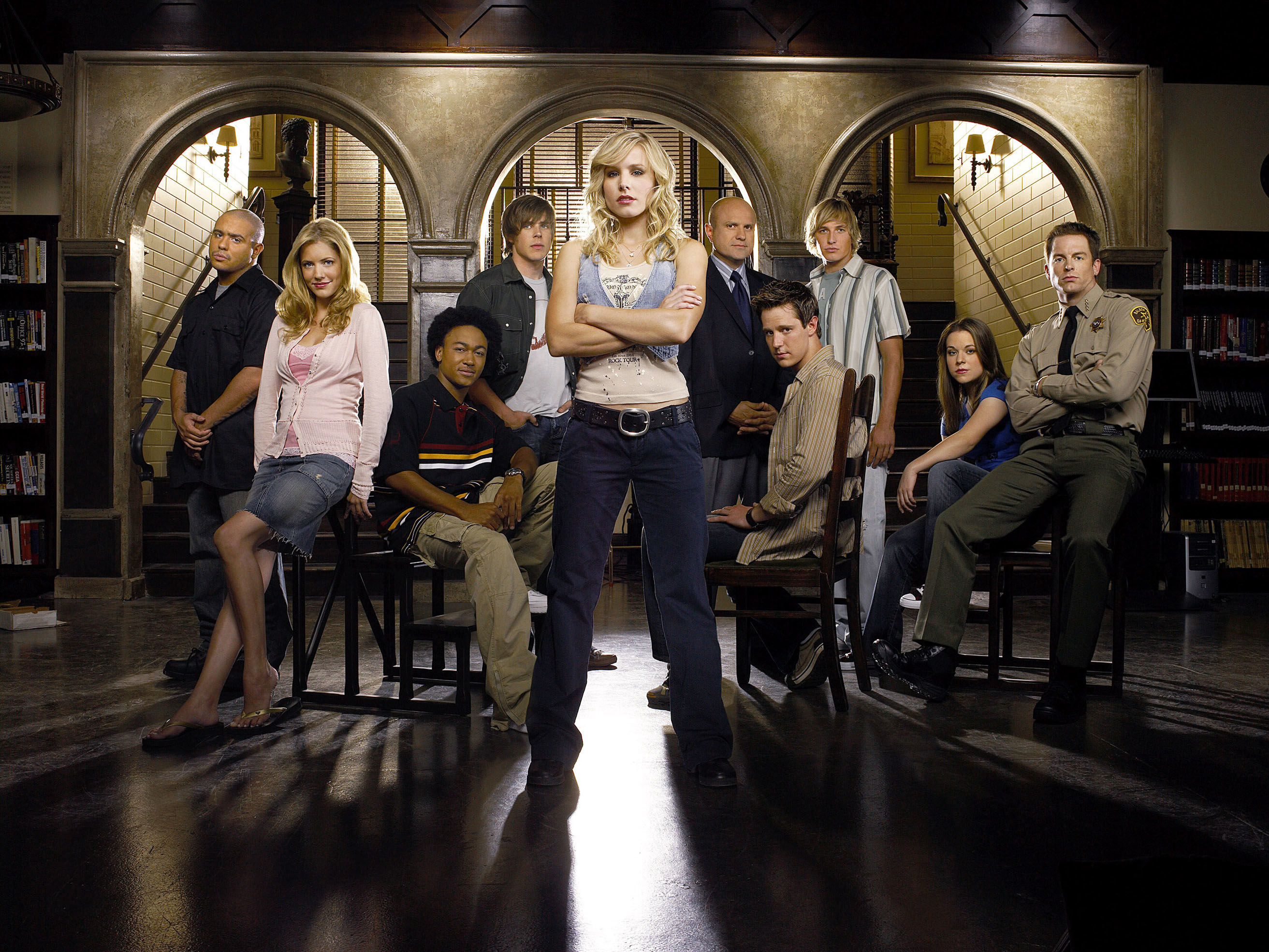 14.
Ezra Miller was 19 for a week when The Perks of Being a Wallflower came out.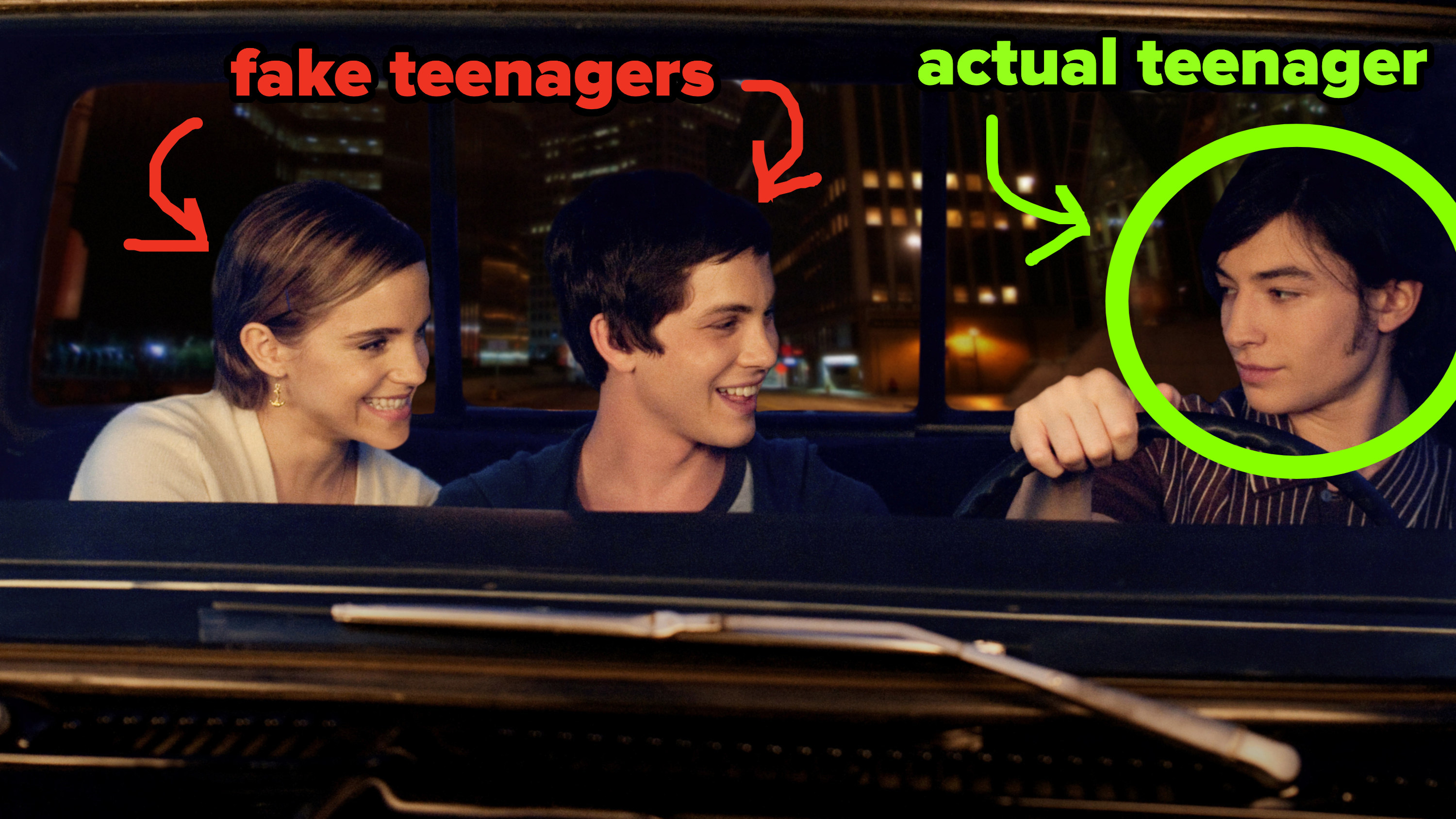 This is actually pretty age appropriate, considering that Ezra played a high school senior. Logan Lerman, whose character was a first-year high school student, was older than him at 20.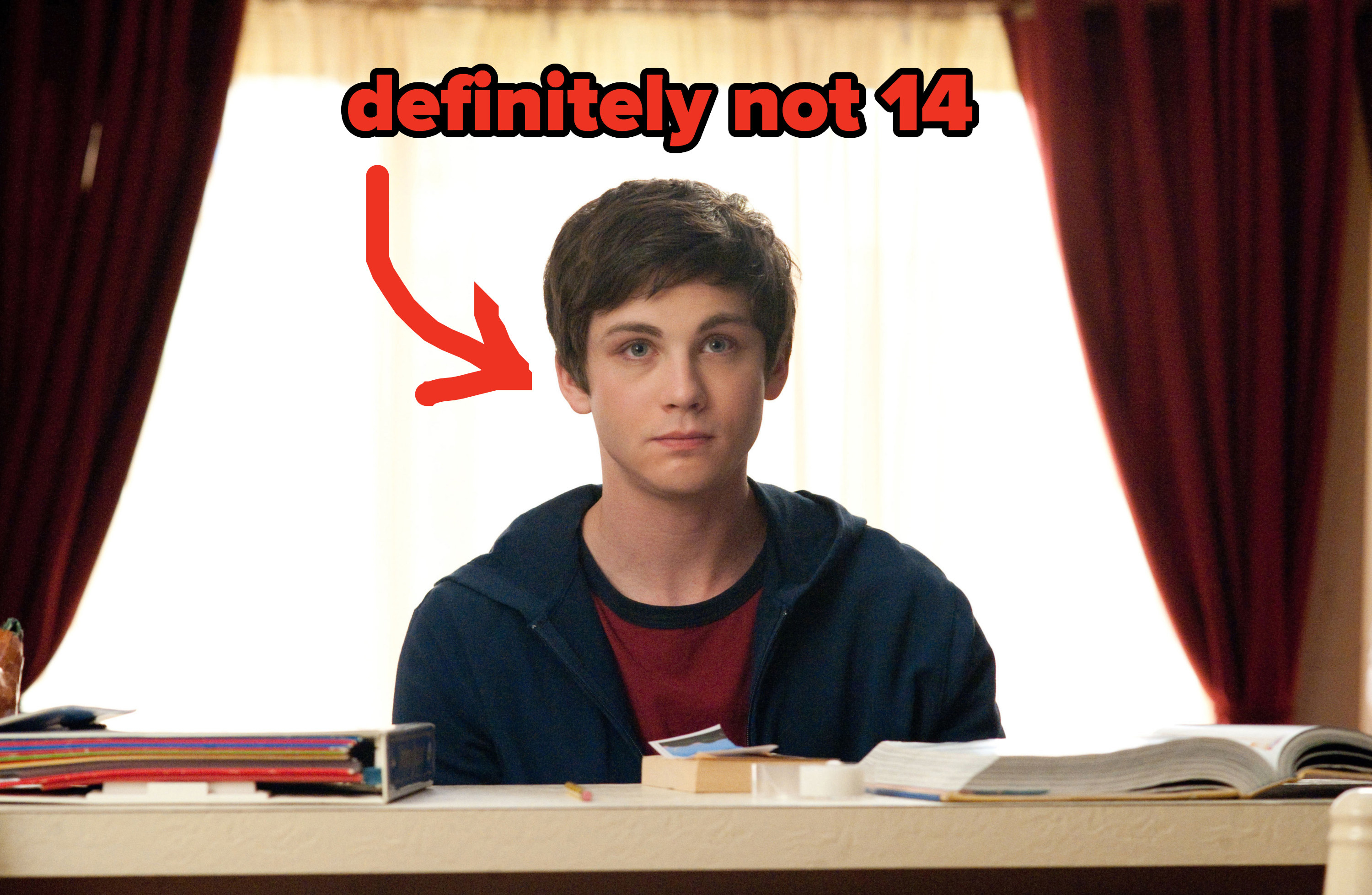 15.
Logan, however, was a teenager when he played Percy Jackson in Percy Jackson & the Olympians: The Lightning Thief: He was 18.
16.
Shailene Woodley was 16 when she first appeared as Amy on Secret Life of the American Teenager.
17.
Francia Raisa, who played Adrian, was 19 when the pilot aired, but only remained so for a few weeks.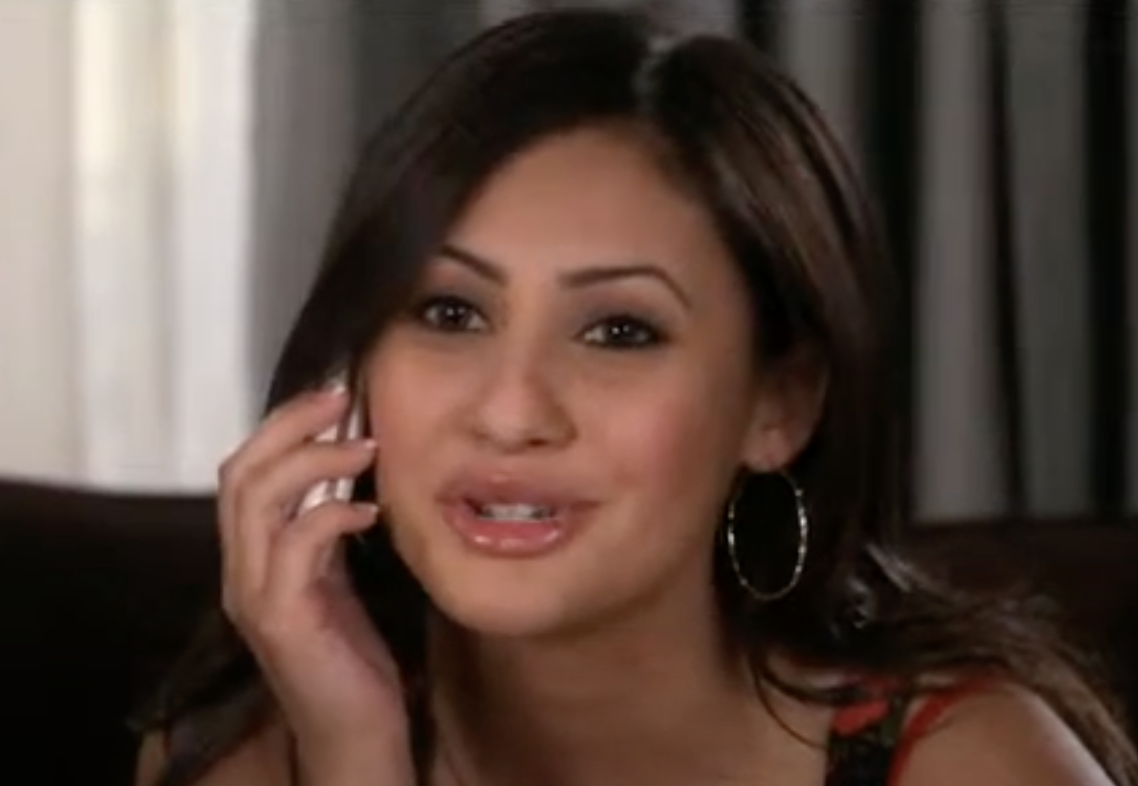 18.
Kirsten Dunst was 18 when Bring It On was released, and Eliza Dushku was 19.
Meanwhile, Gabrielle Union was 27.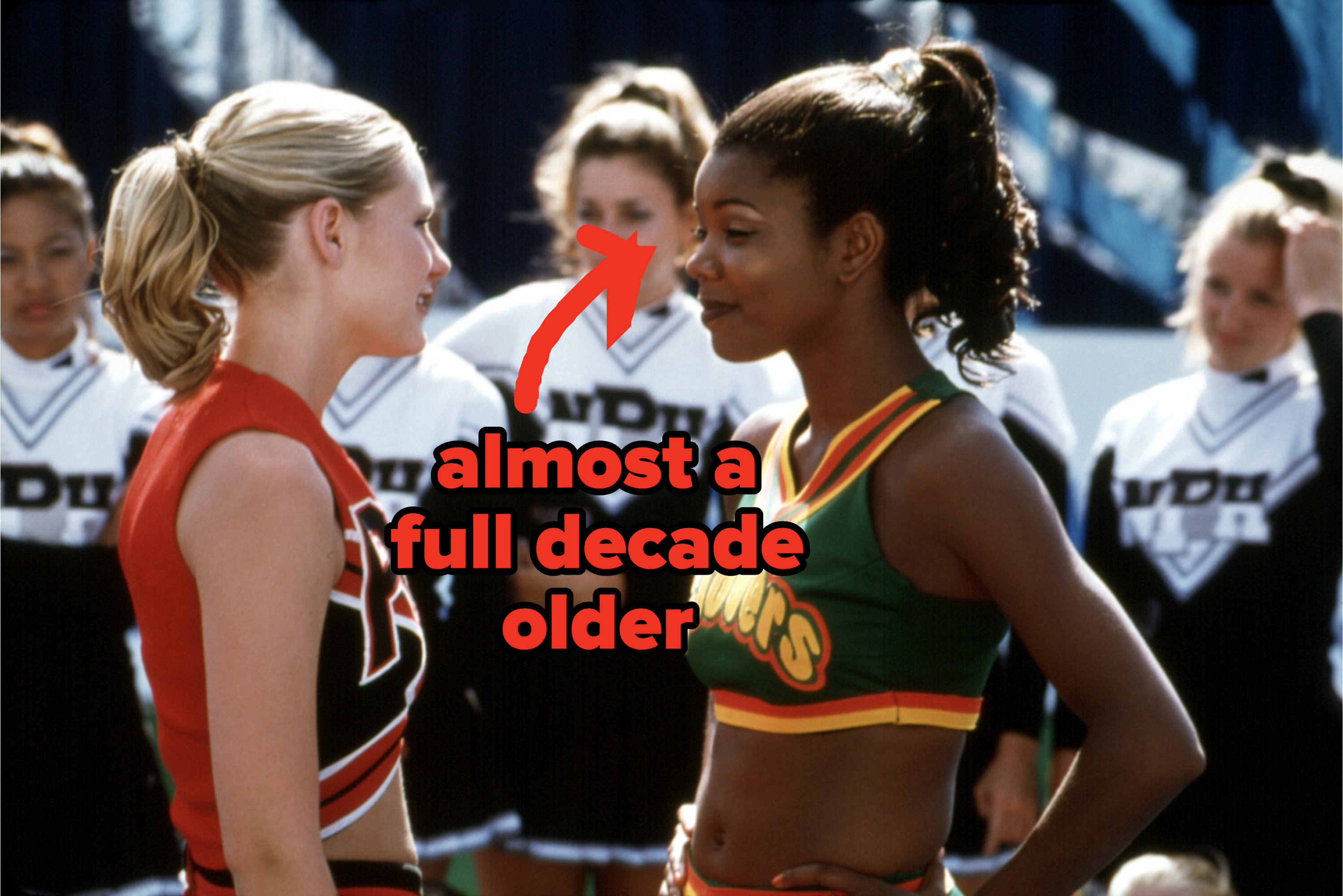 19.
Ester Expósito was 18 when she first appeared as Carla on Elite.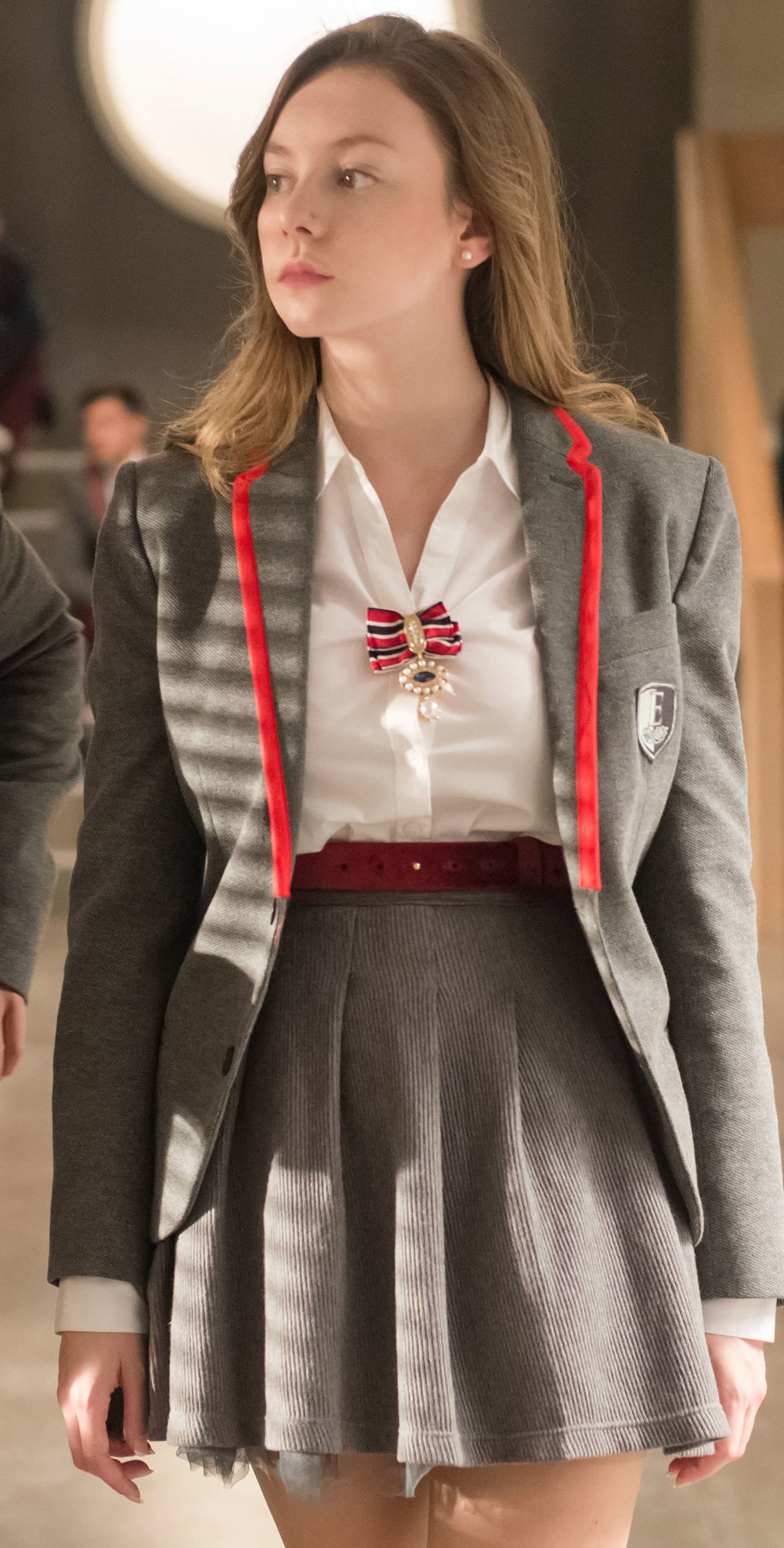 20.
Hilary Duff was 16 when A Cinderella Story came out.
Chad Michael Murray, who played her love interest, was 22.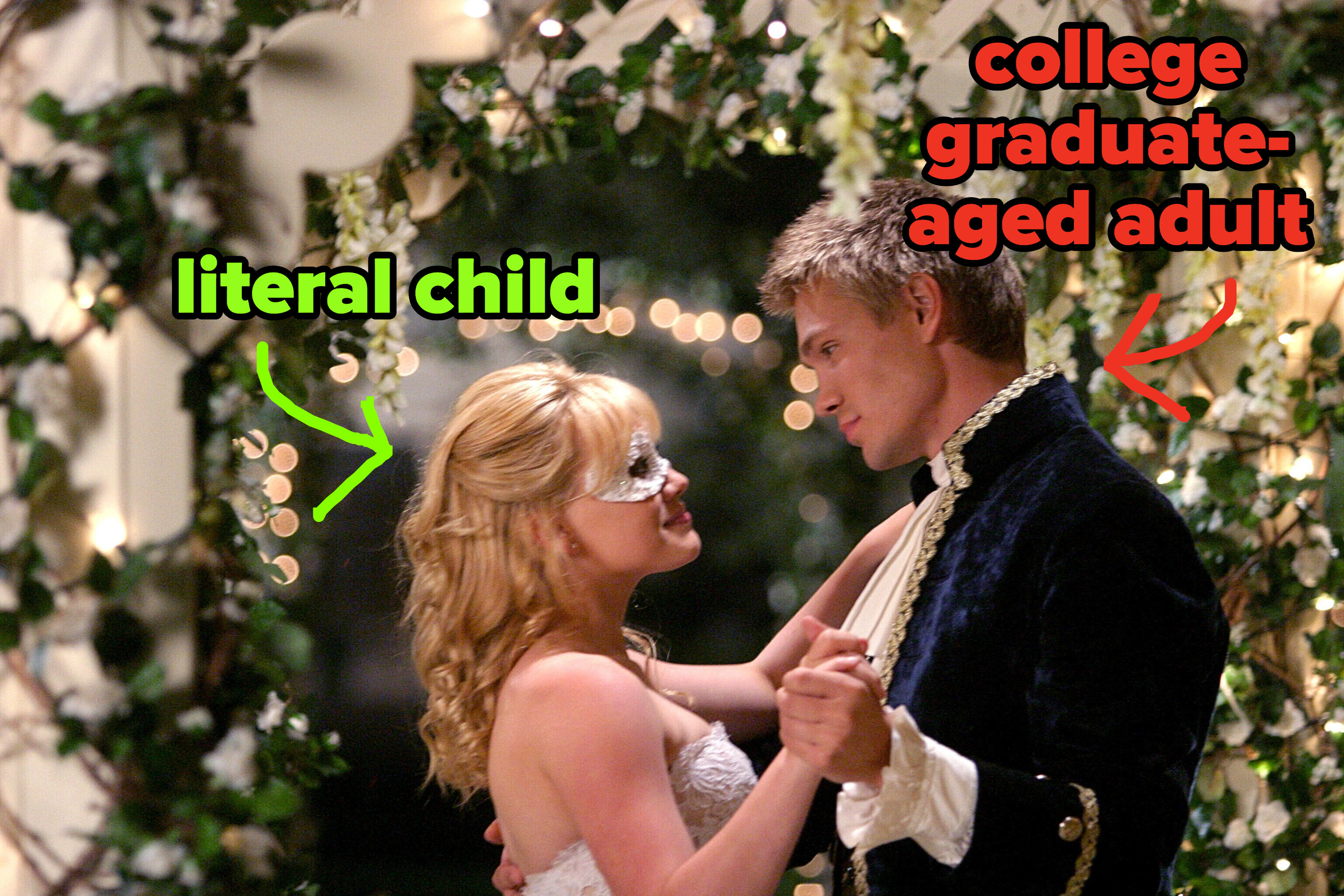 21.
Selena Gomez was also 16 when Another Cinderella Story came out.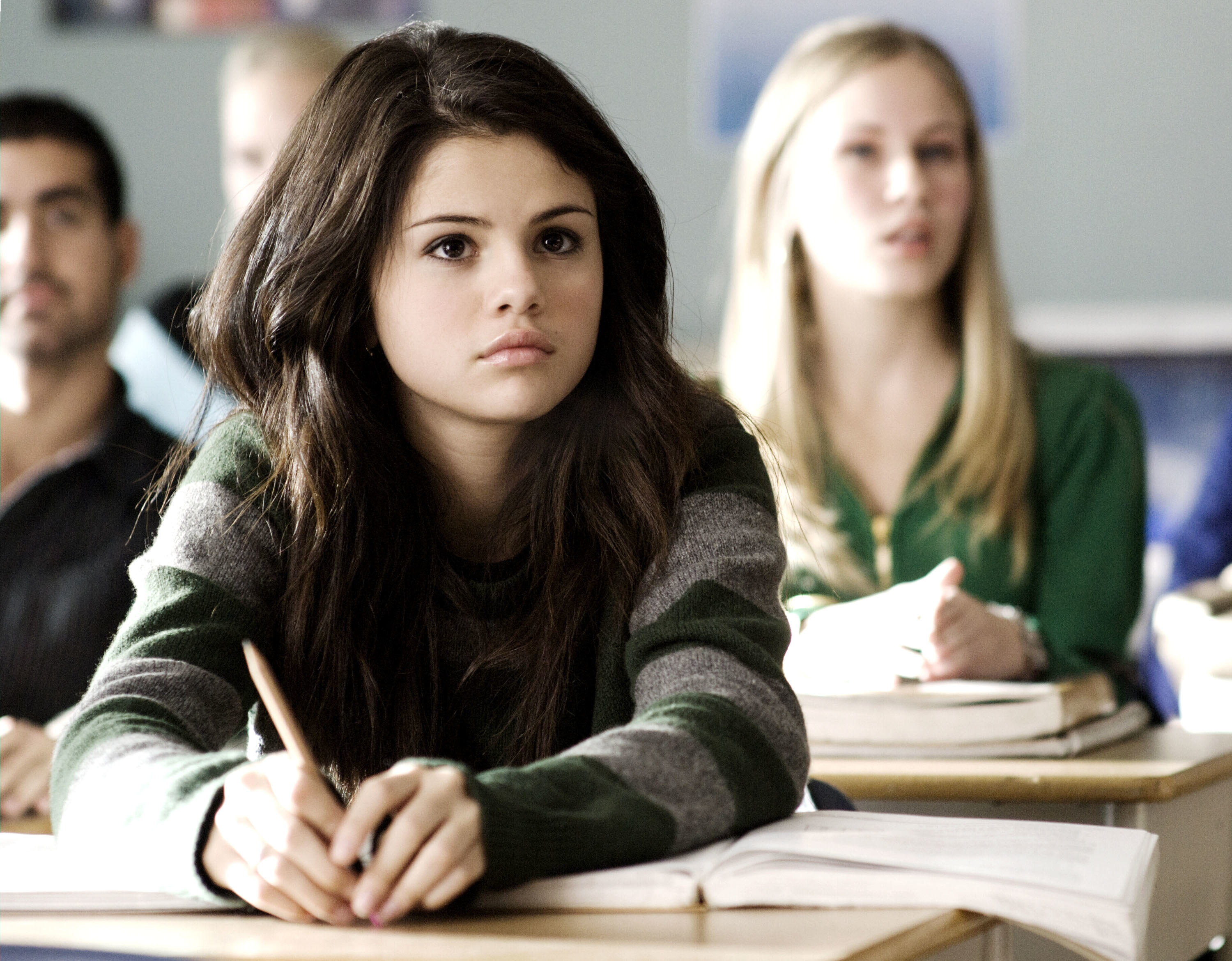 Drew Seeley, who played her love interest, was 26.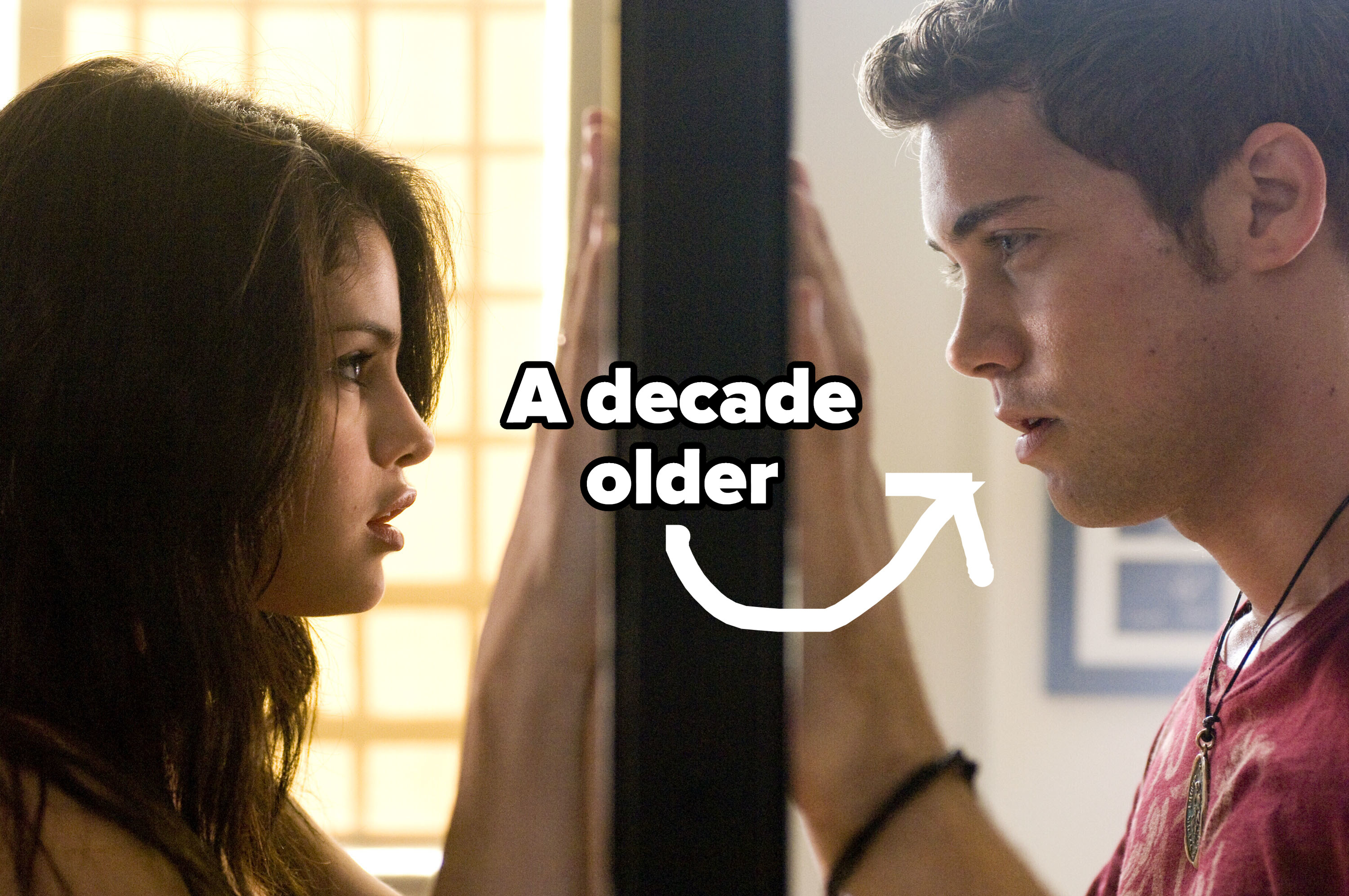 22.
Brittany Murphy was 17 when Clueless came out, and Alicia Silverstone was 18.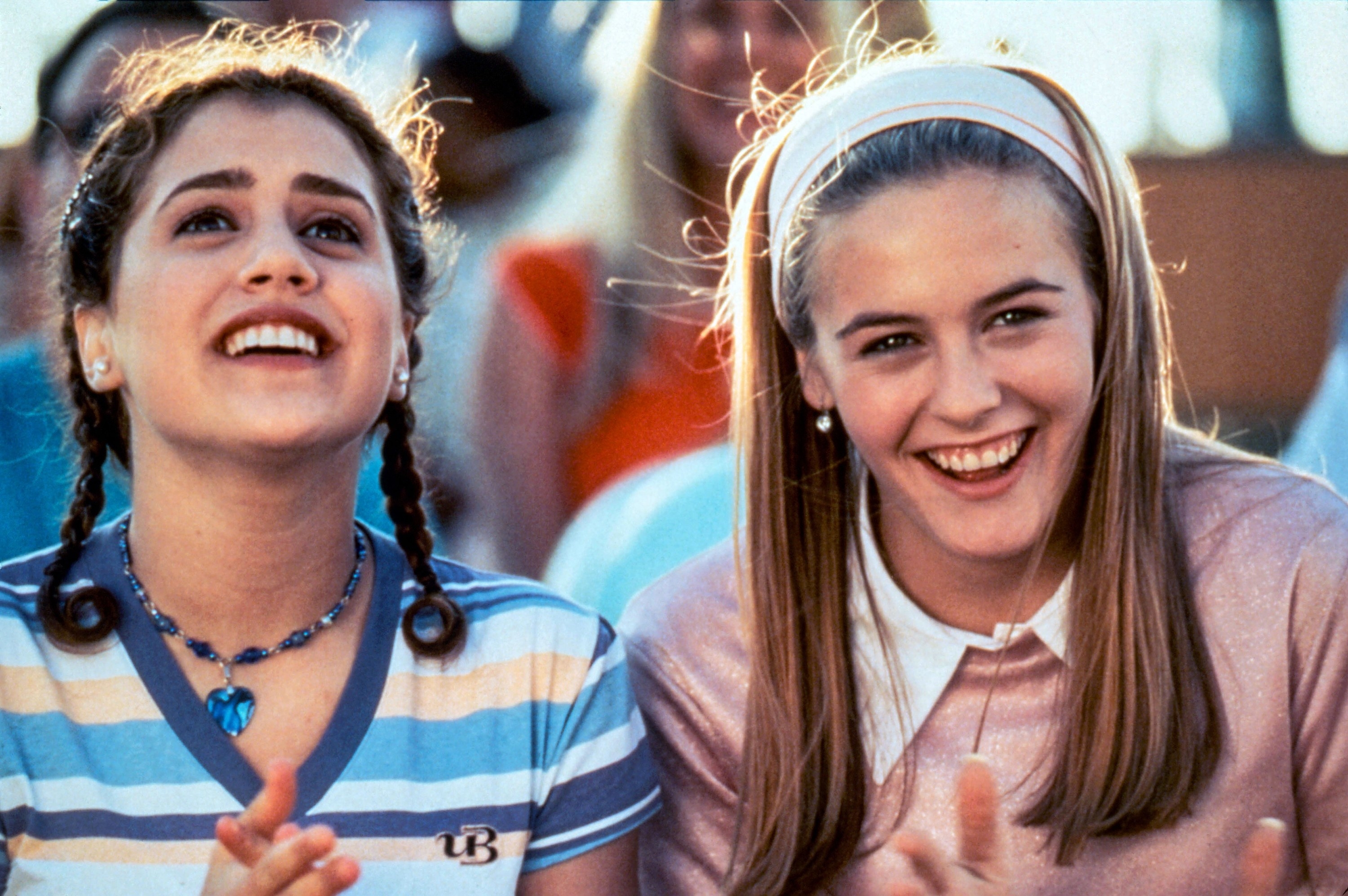 Stacey Dash, who went on to reprise her role as Cher's bestie Dionne on the Clueless TV series, was 28.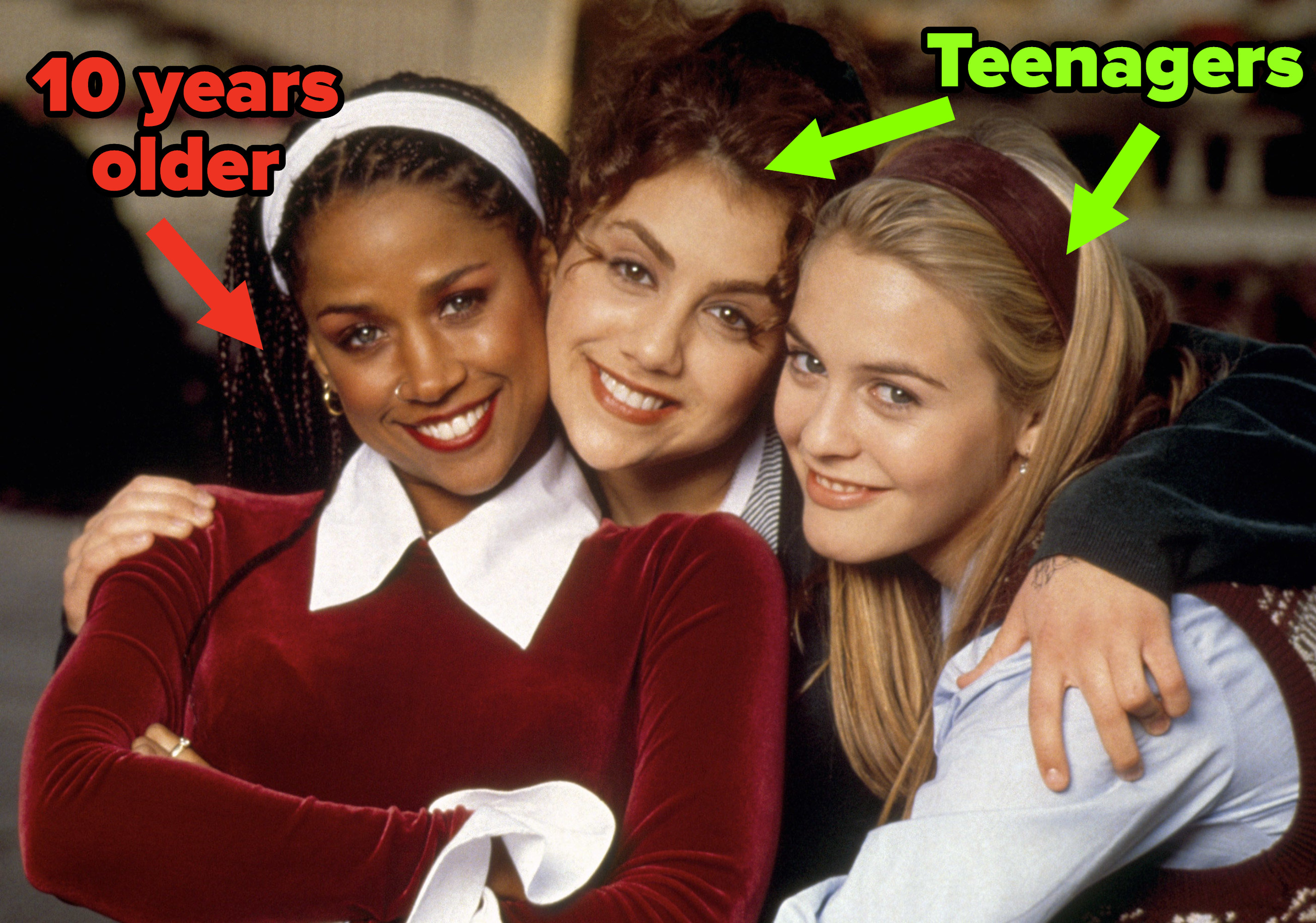 23.
Austin Abrams was 18 and Justice Smith was 19 when Paper Towns came out.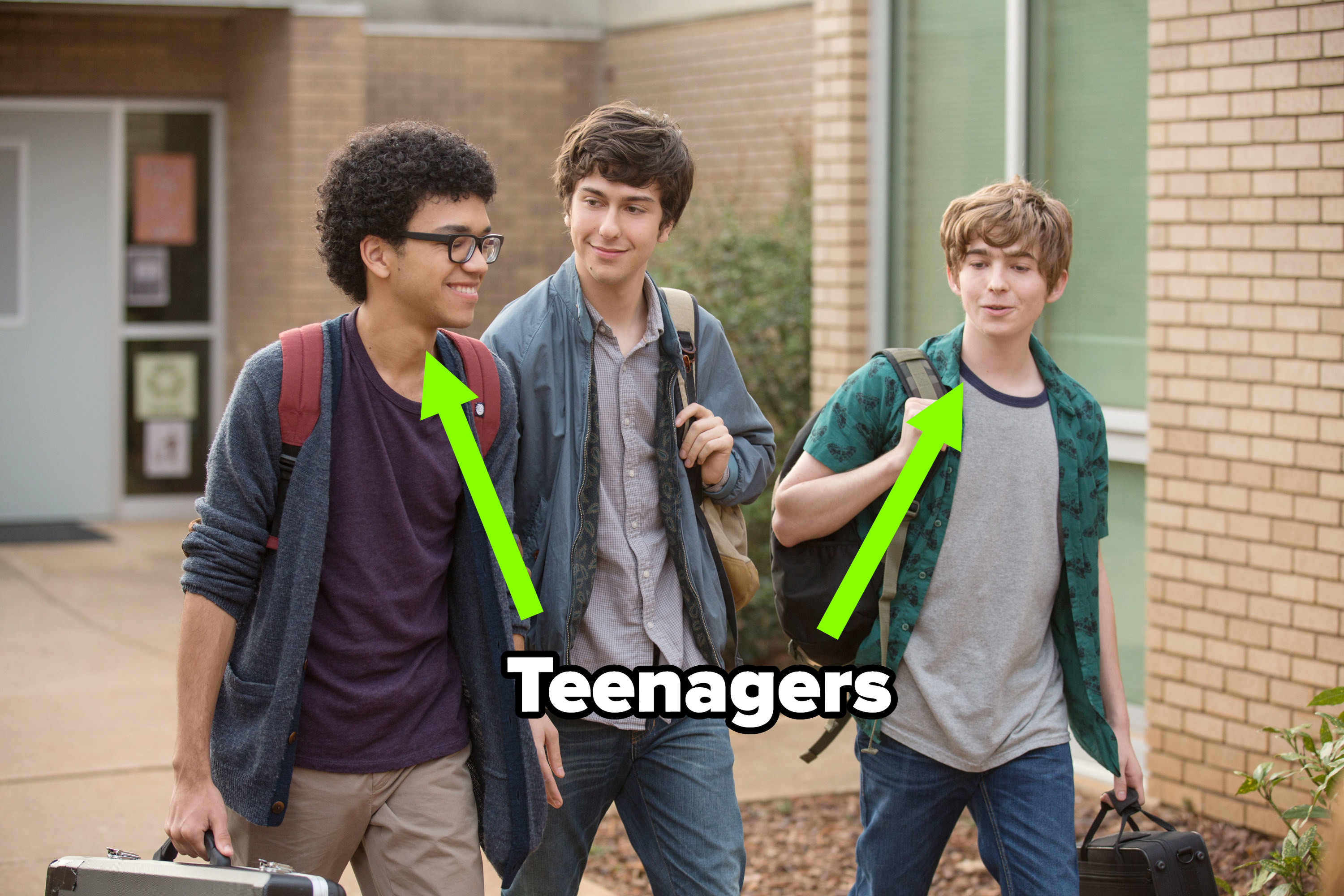 24.
Anthony Michael Hall and Molly Ringwald were both 16 in Sixteen Candles.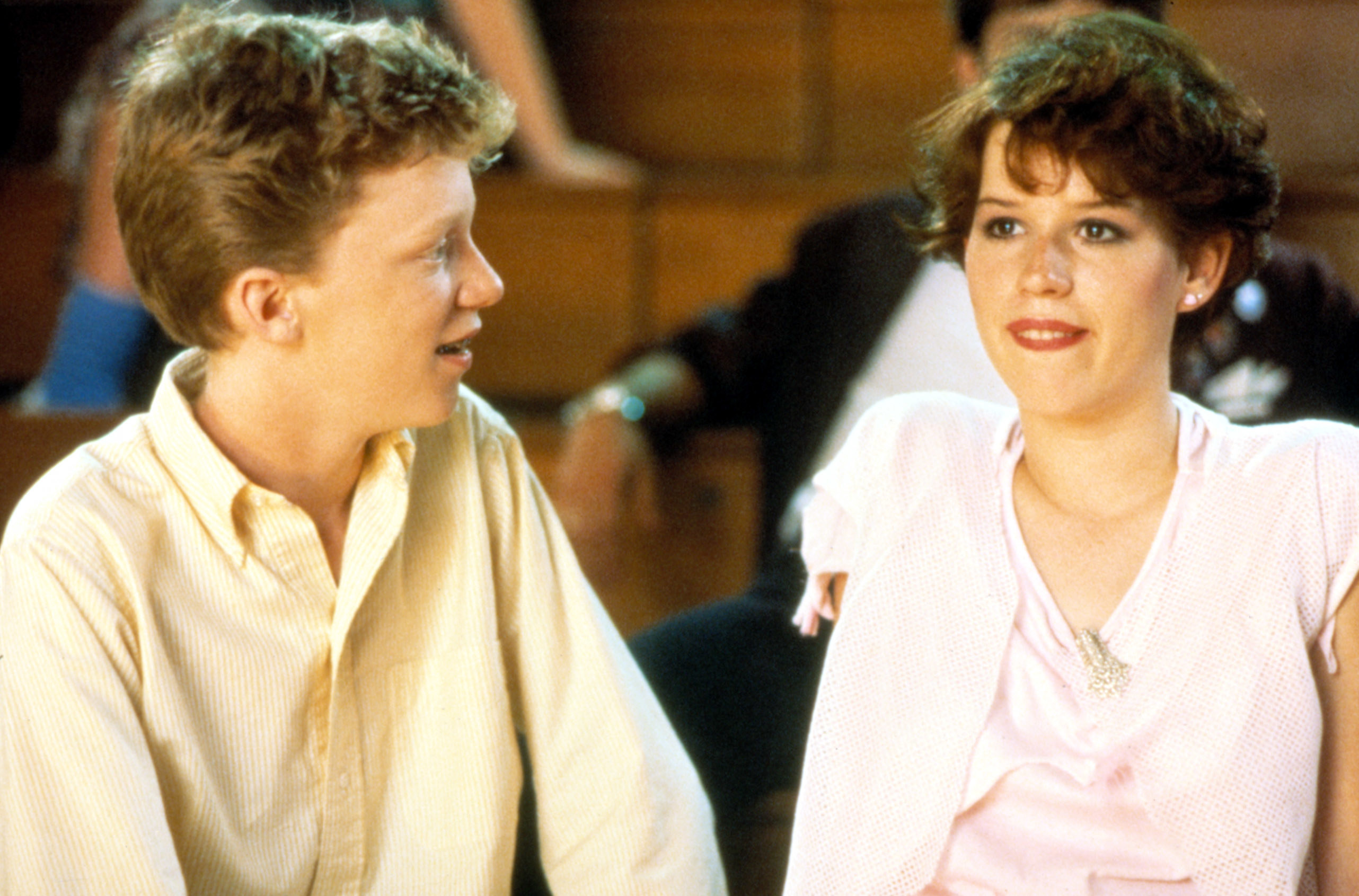 25.
They were also both 16 in The Breakfast Club!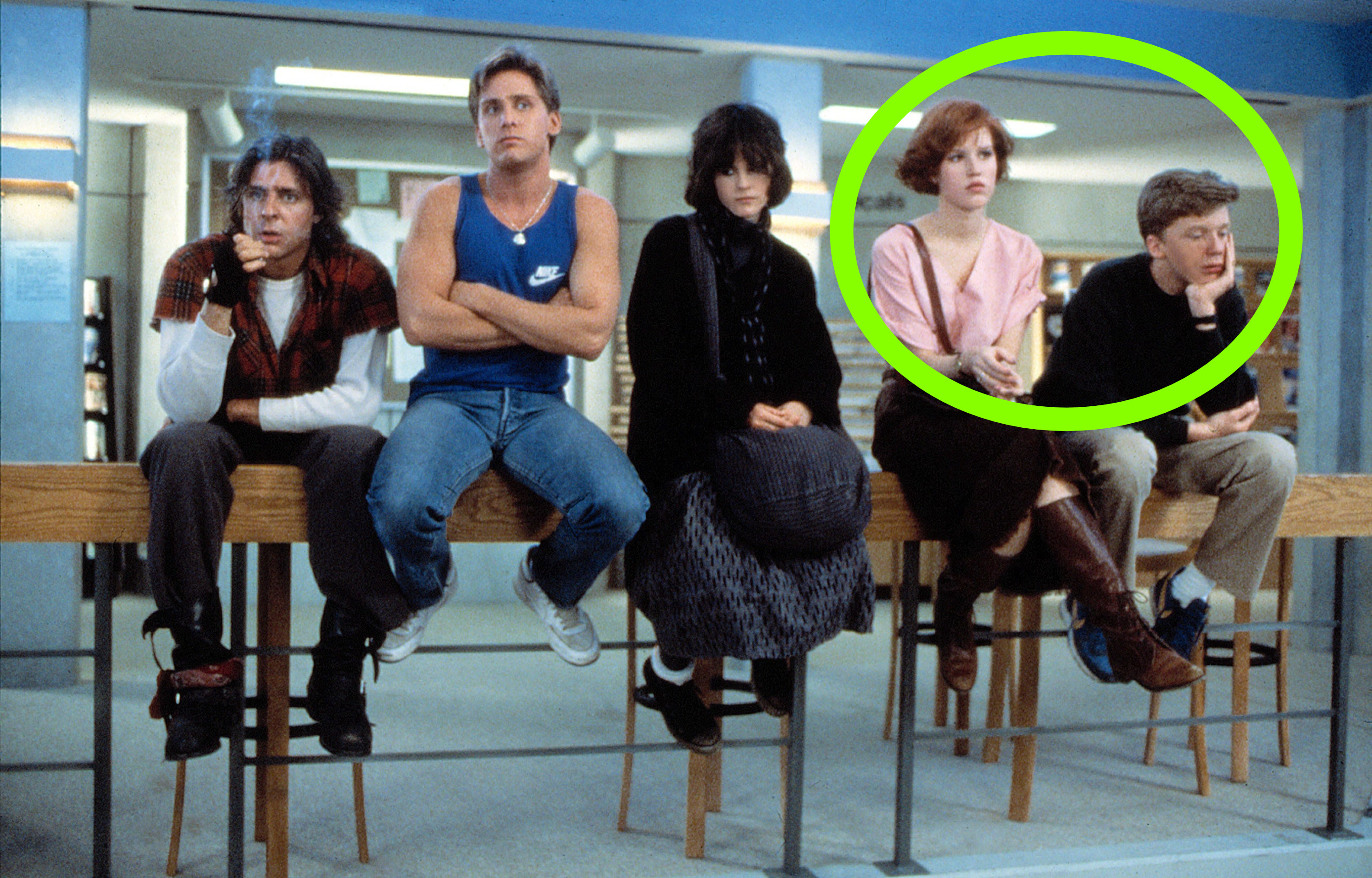 In contrast, Judd Nelson, who played John Bender, was almost a decade older at 25.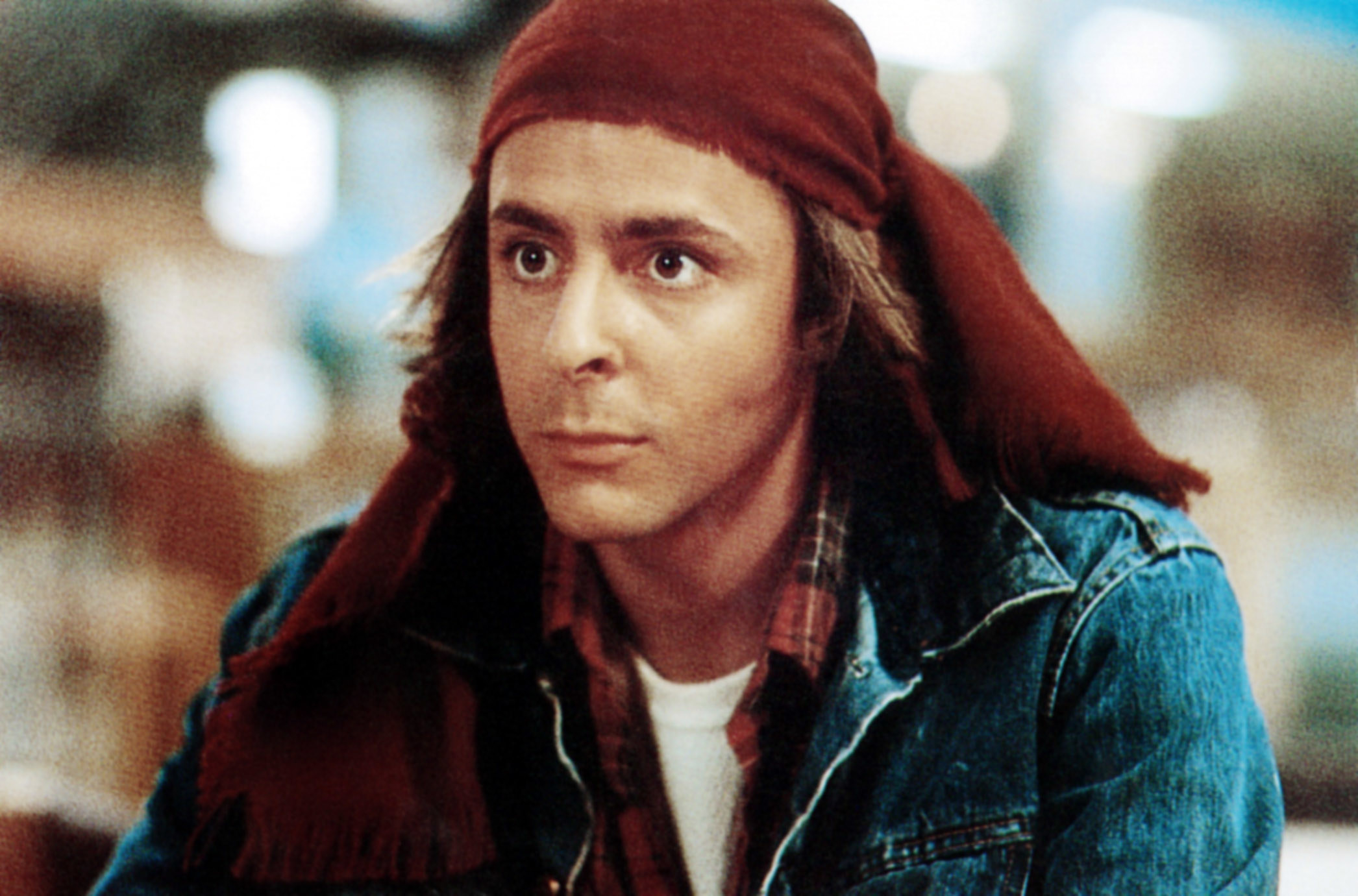 26.
KJ Apa was 19 when Riverdale began airing...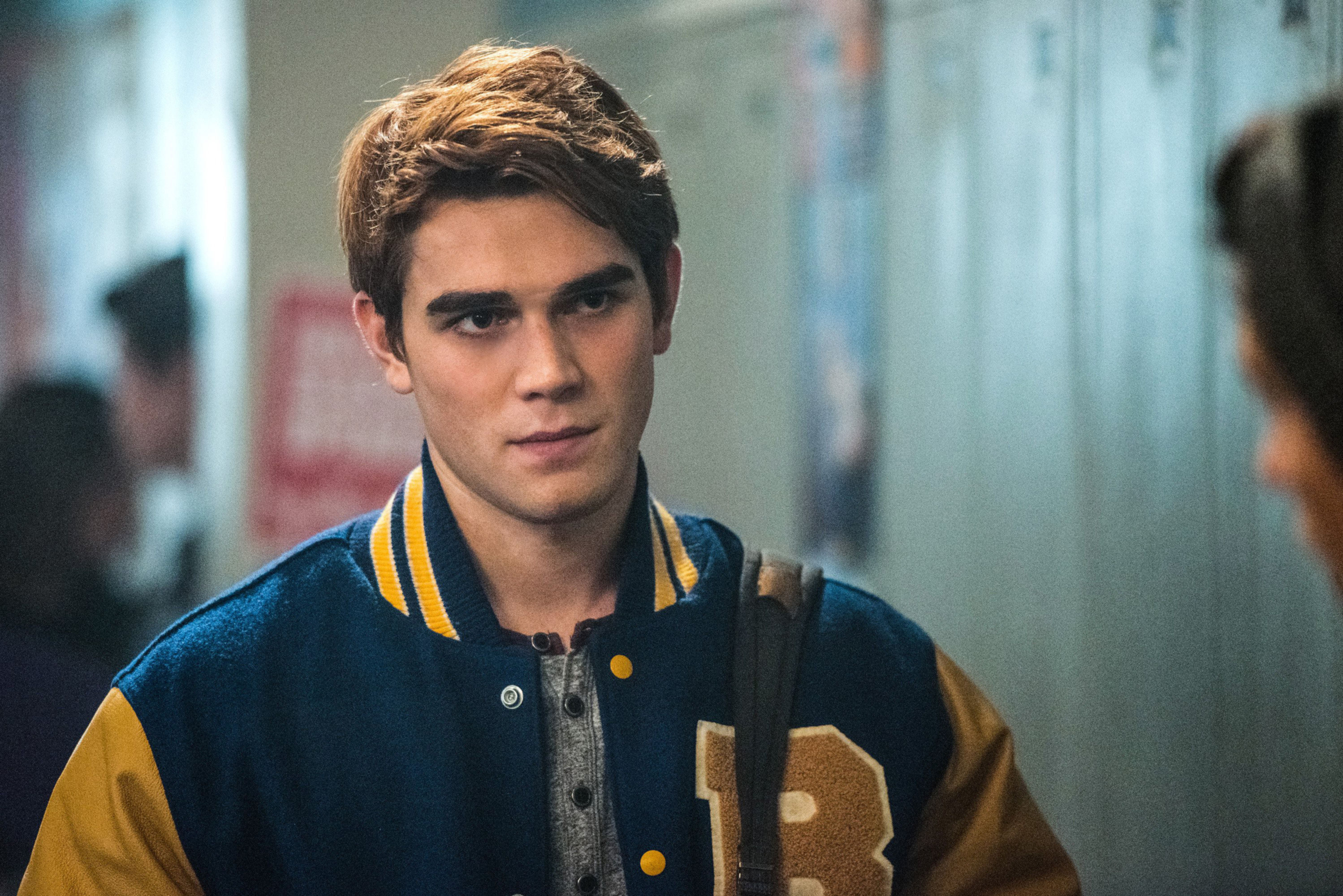 27.
...as was Shannon Purser.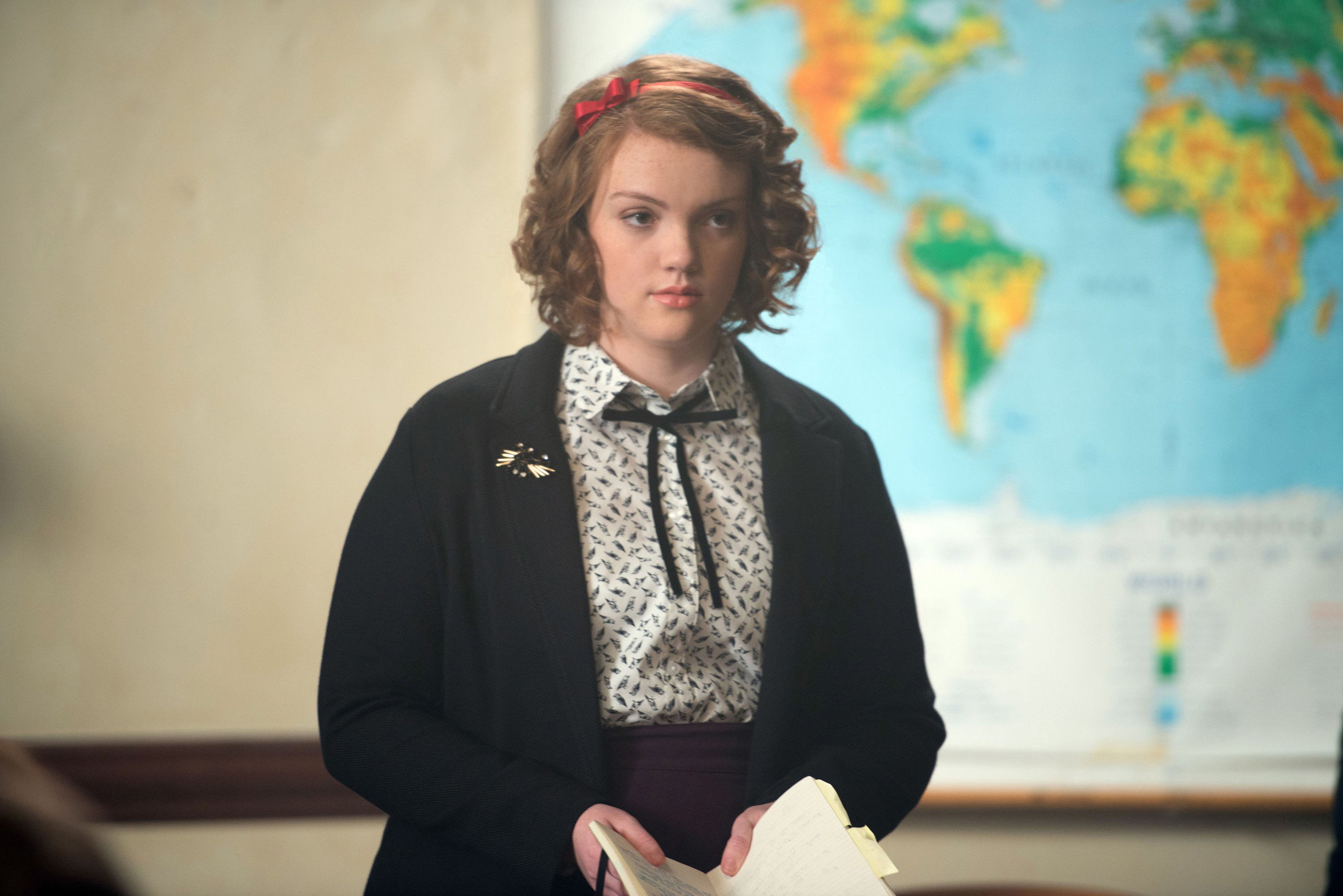 28.
Mia Sara was 18 — for a few days — when Ferris Bueller's Day Off came out.
Meanwhile, Alan Ruck, who played Cameron, was weeks away from turning 30. Matthew Broderick was 24.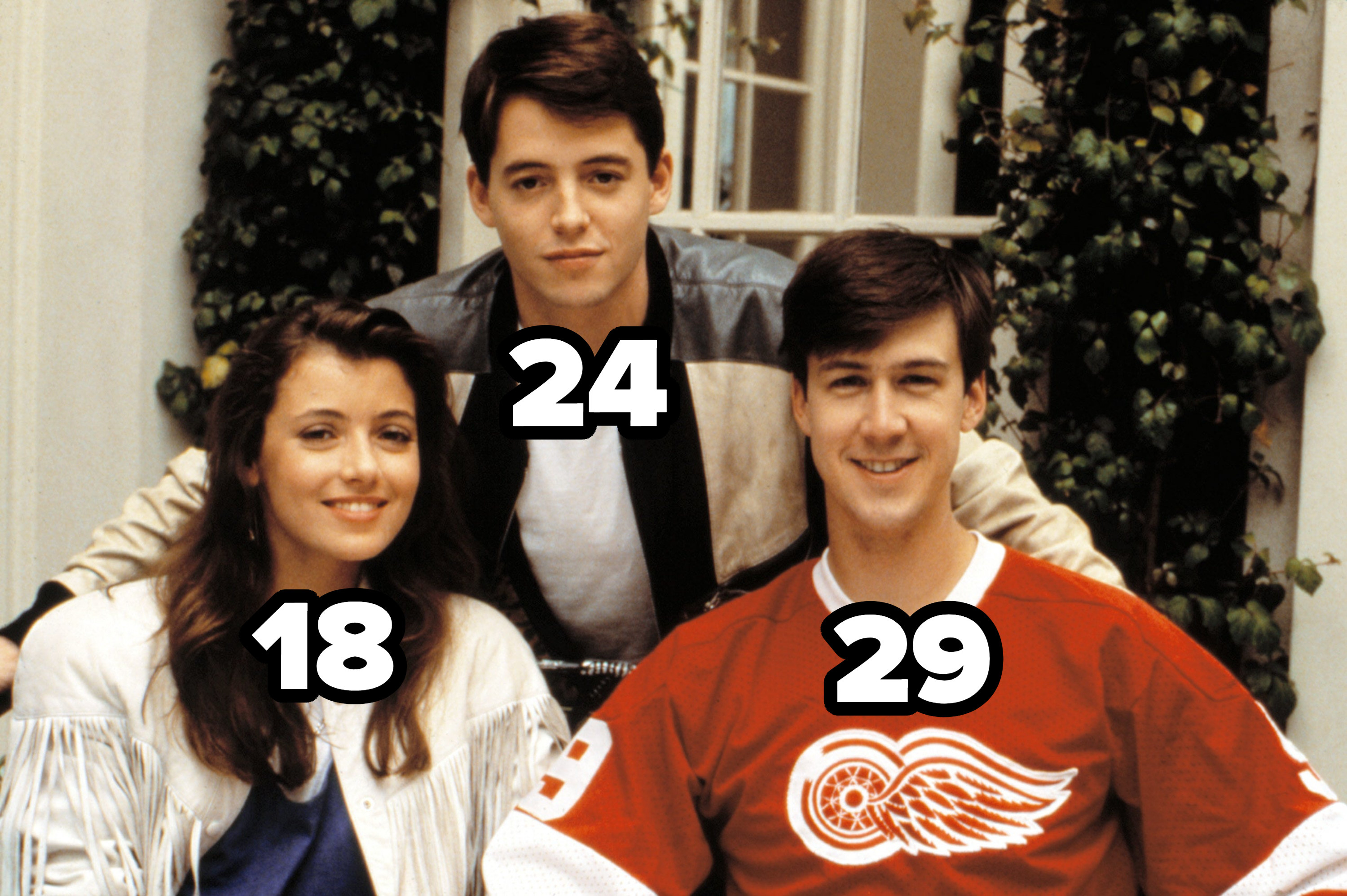 29.
Kat Graham was 19 in 17 Again.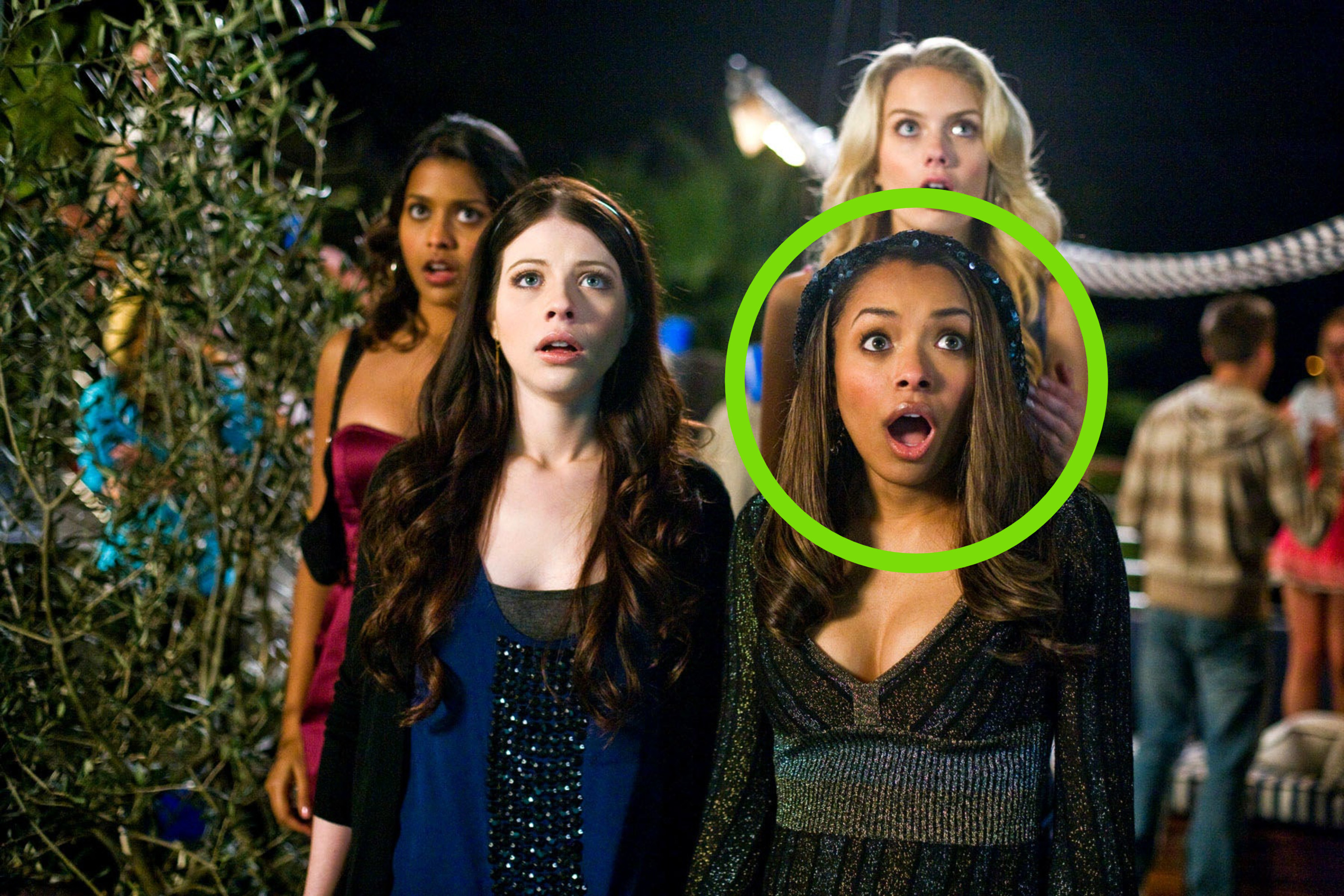 But no members of the main cast — including Zac Efron, Michelle Trachtenberg, Sterling Knight, and Hunter Parrish — were teenagers.
30.
Cynthia Davis was about the age of her character, Brenda, 17, in Cooley High, as was Corin Rogers, who played Pooter.
31.
Michelle Trachtenberg was 14 during her first appearance on Buffy the Vampire Slayer.
32.
The only other teenage actor was Sarah Michelle Gellar, who was 19 when she first appeared as 16-year-old Buffy in Season 1 — for all of three weeks before she turned 20.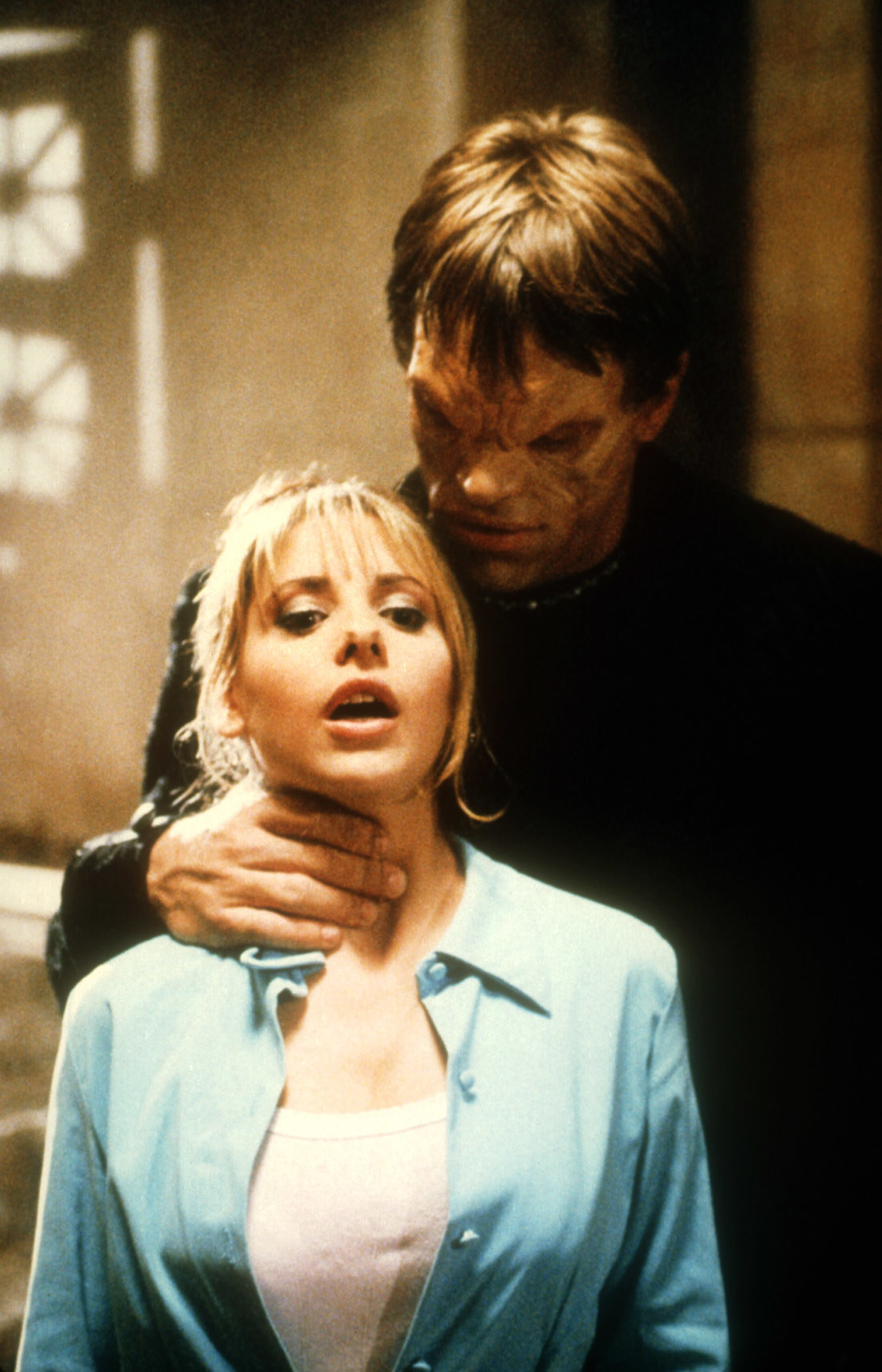 33.
Penn Badgley was briefly 19 for John Tucker Must Die.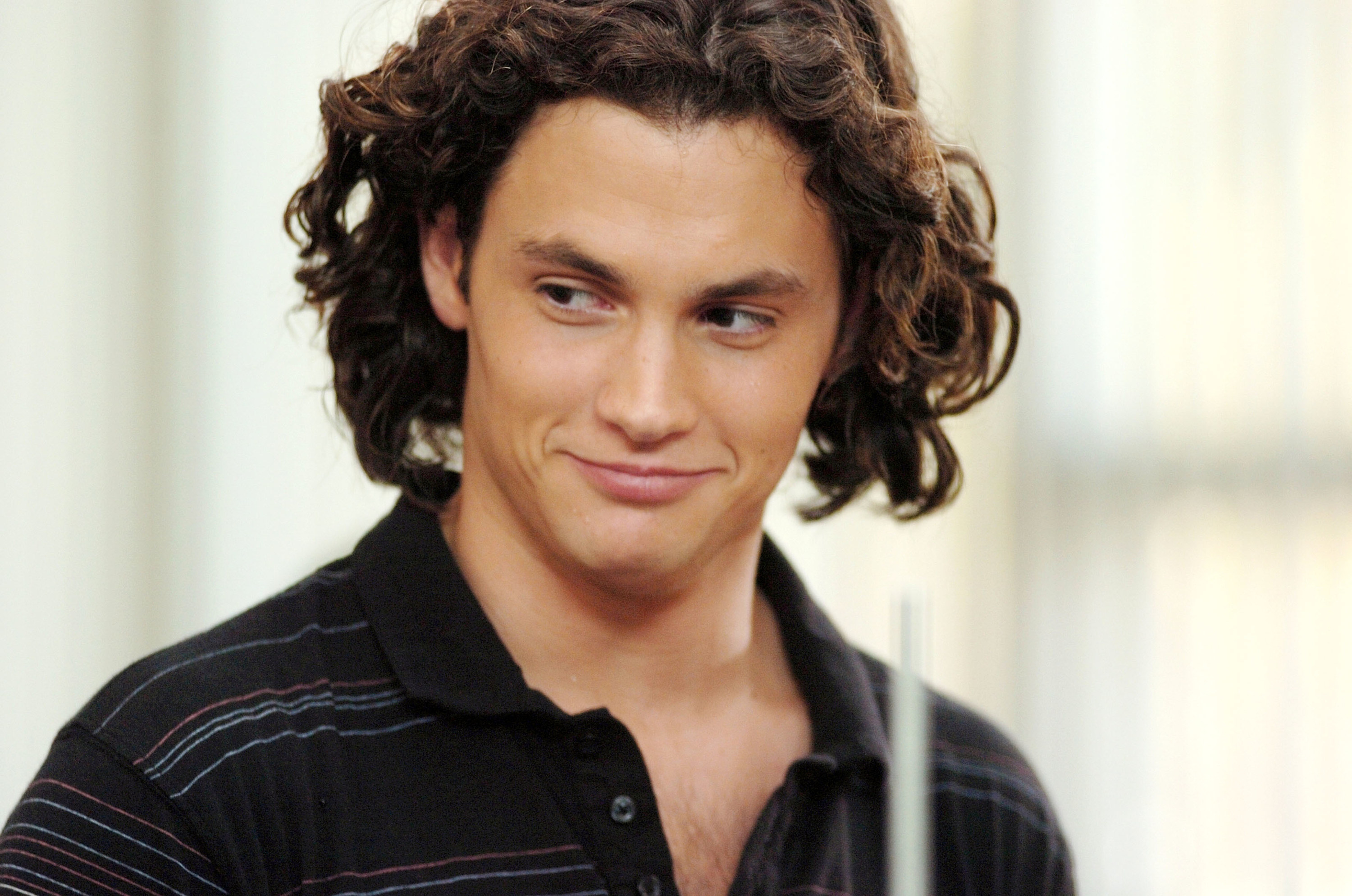 But he was the only teenager.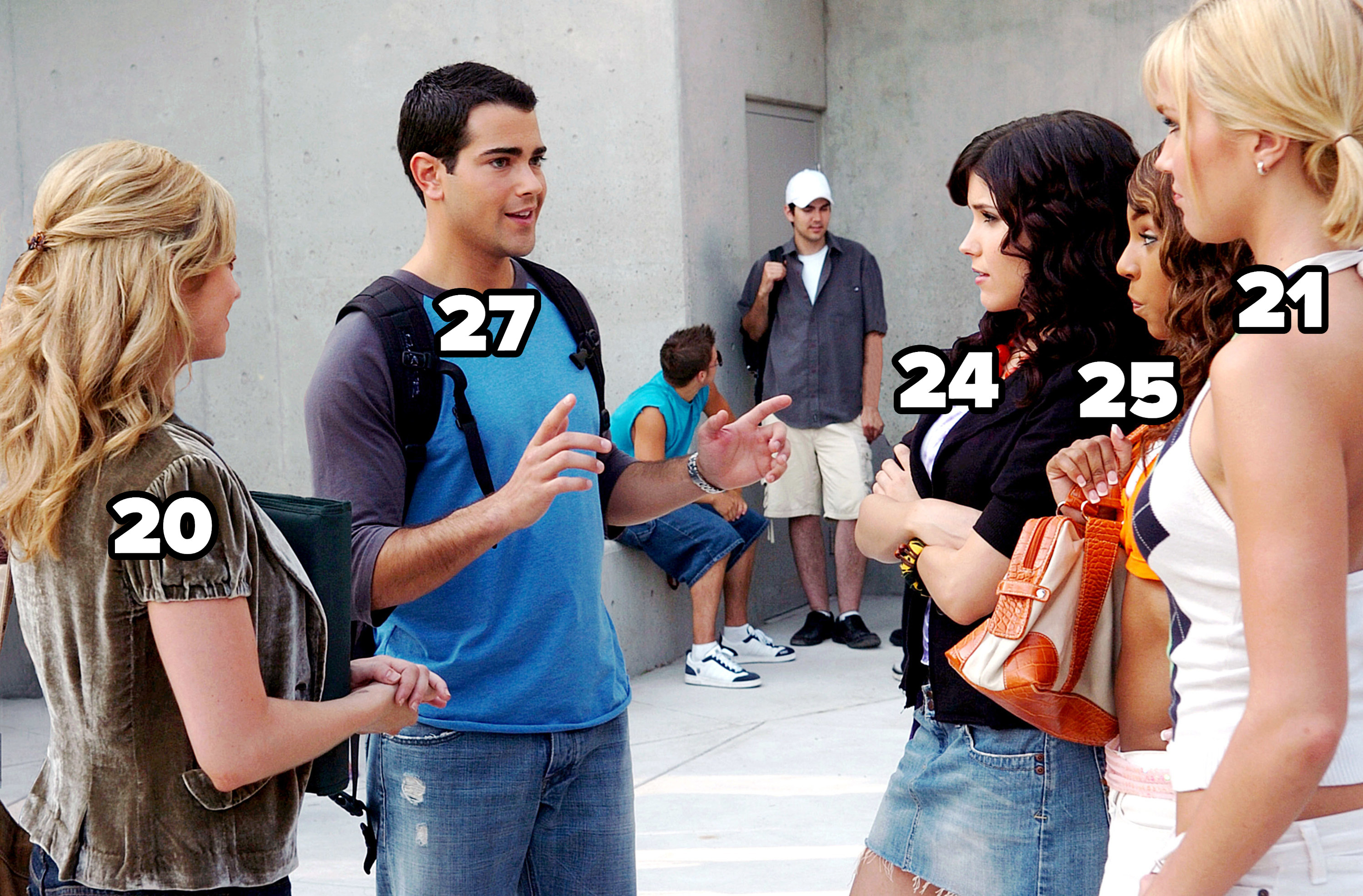 34.
Taylor Momsen was 14 when she began starring on Gossip Girl as Jenny.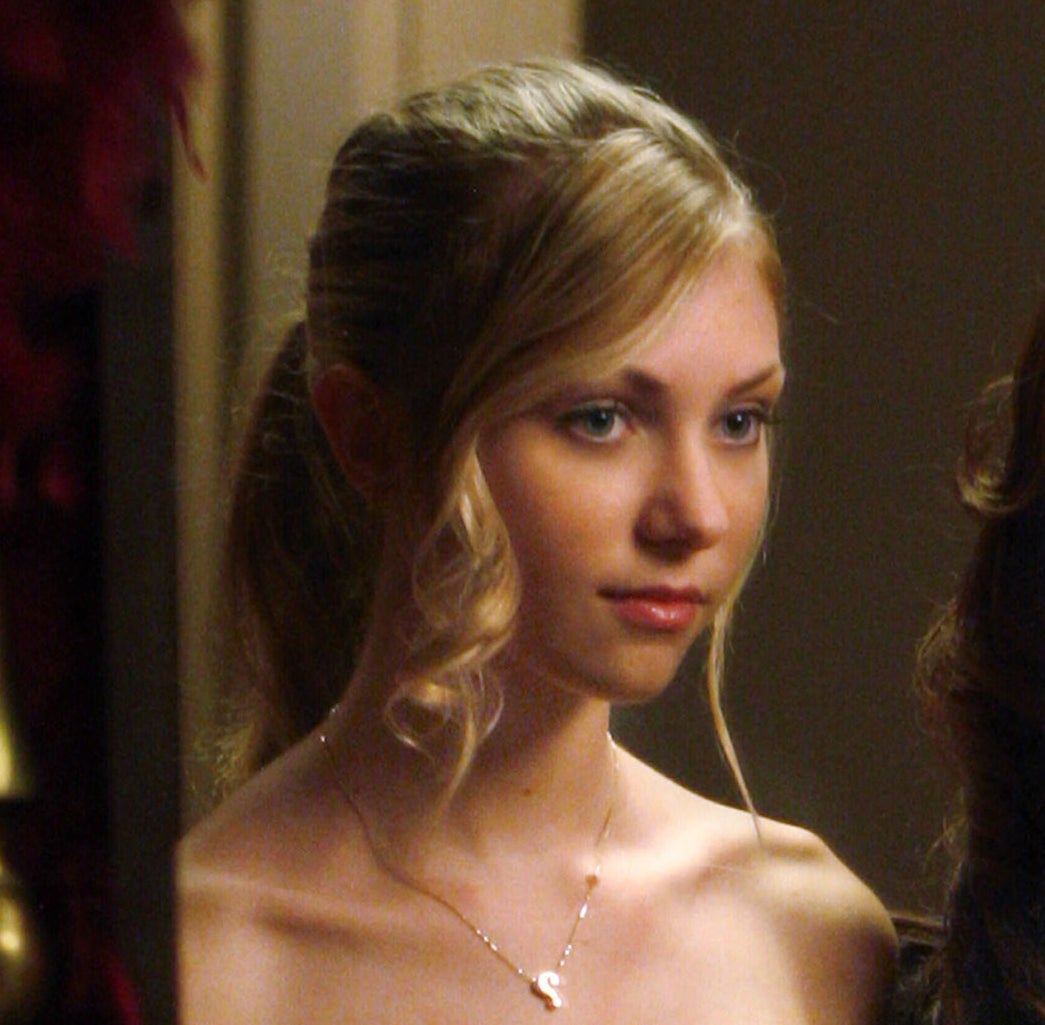 35.
And Connor Paolo was 17 when he first appeared as Eric on Gossip Girl.
36.
Bella Thorne was 17 in The DUFF.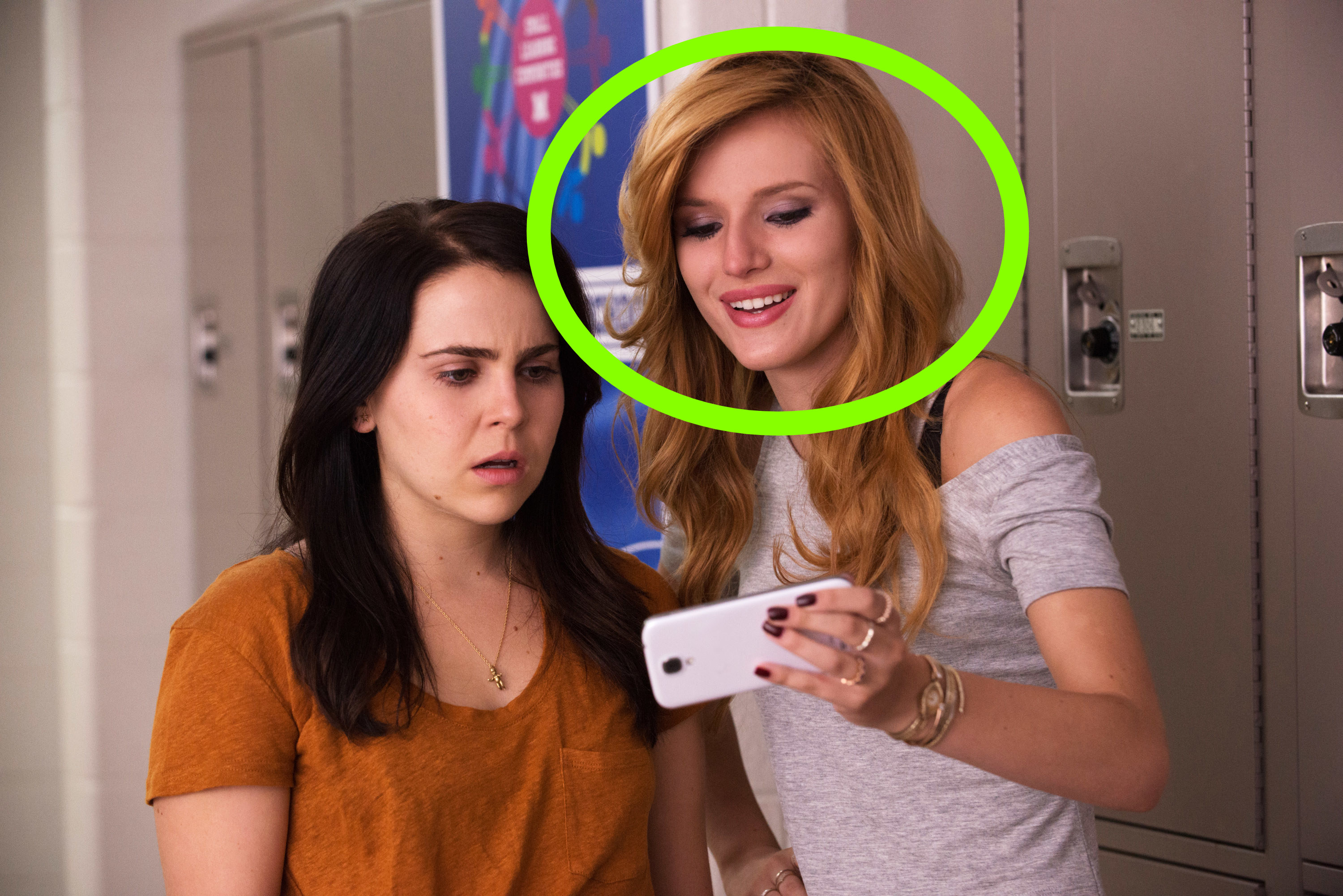 In contrast, Mae Whitman and Robbie Amell were both 26.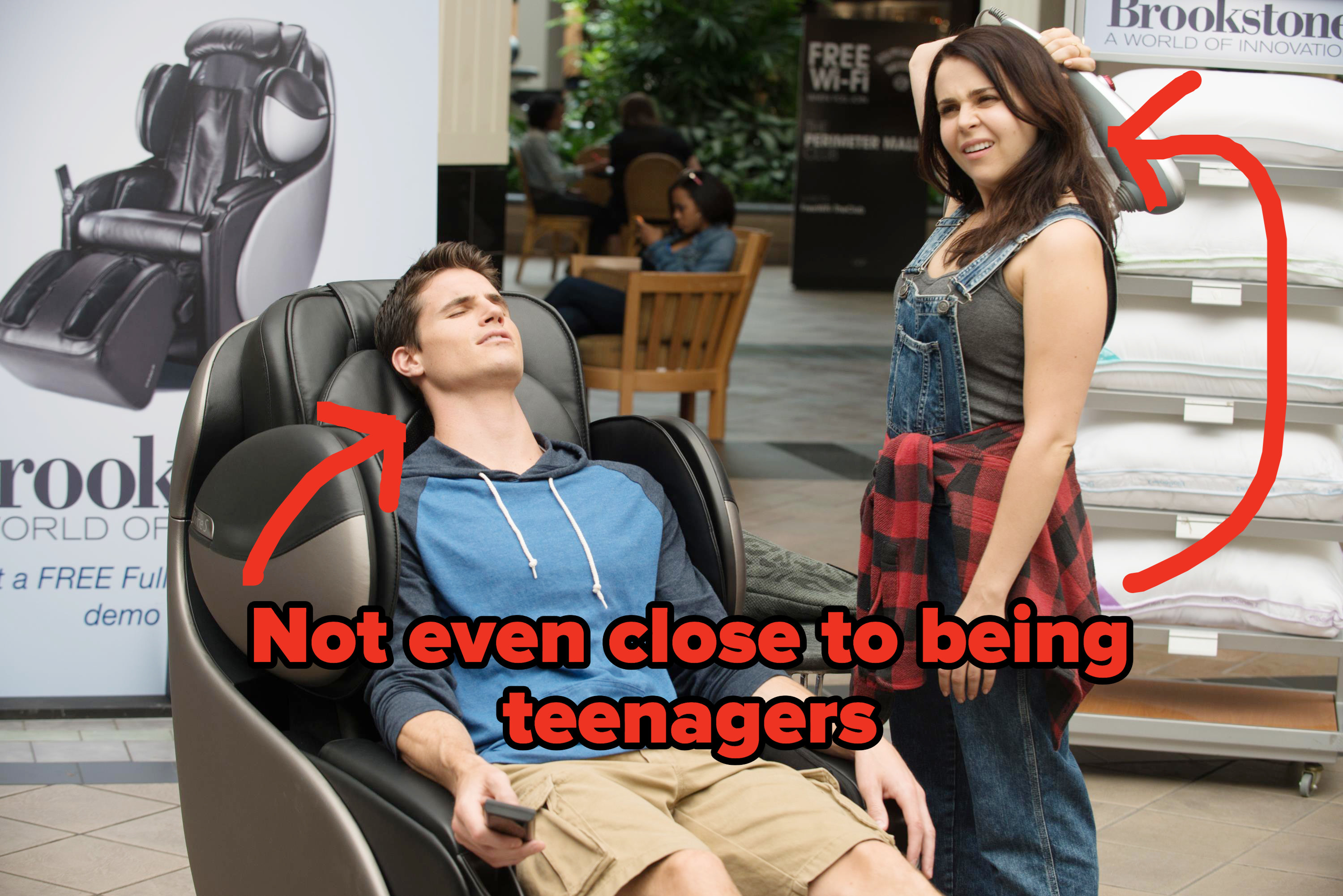 37.
Devin Druid was 19 when he first appeared as Tyler on 13 Reasons Why.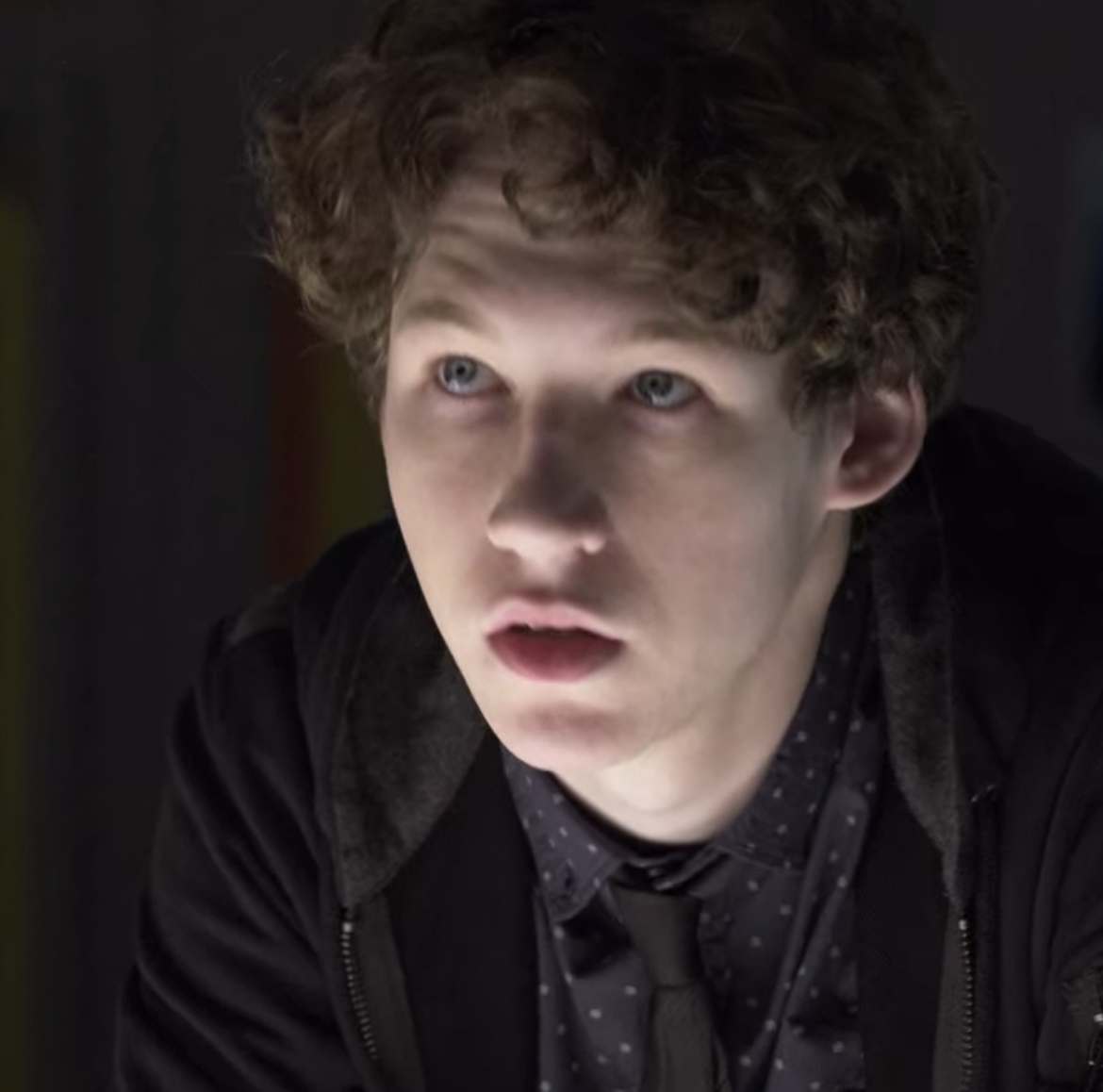 All of the other cast members were over 20, with some in their mid- to late 20s. Timothy Granaderos Jr., who played Montgomery, was 30.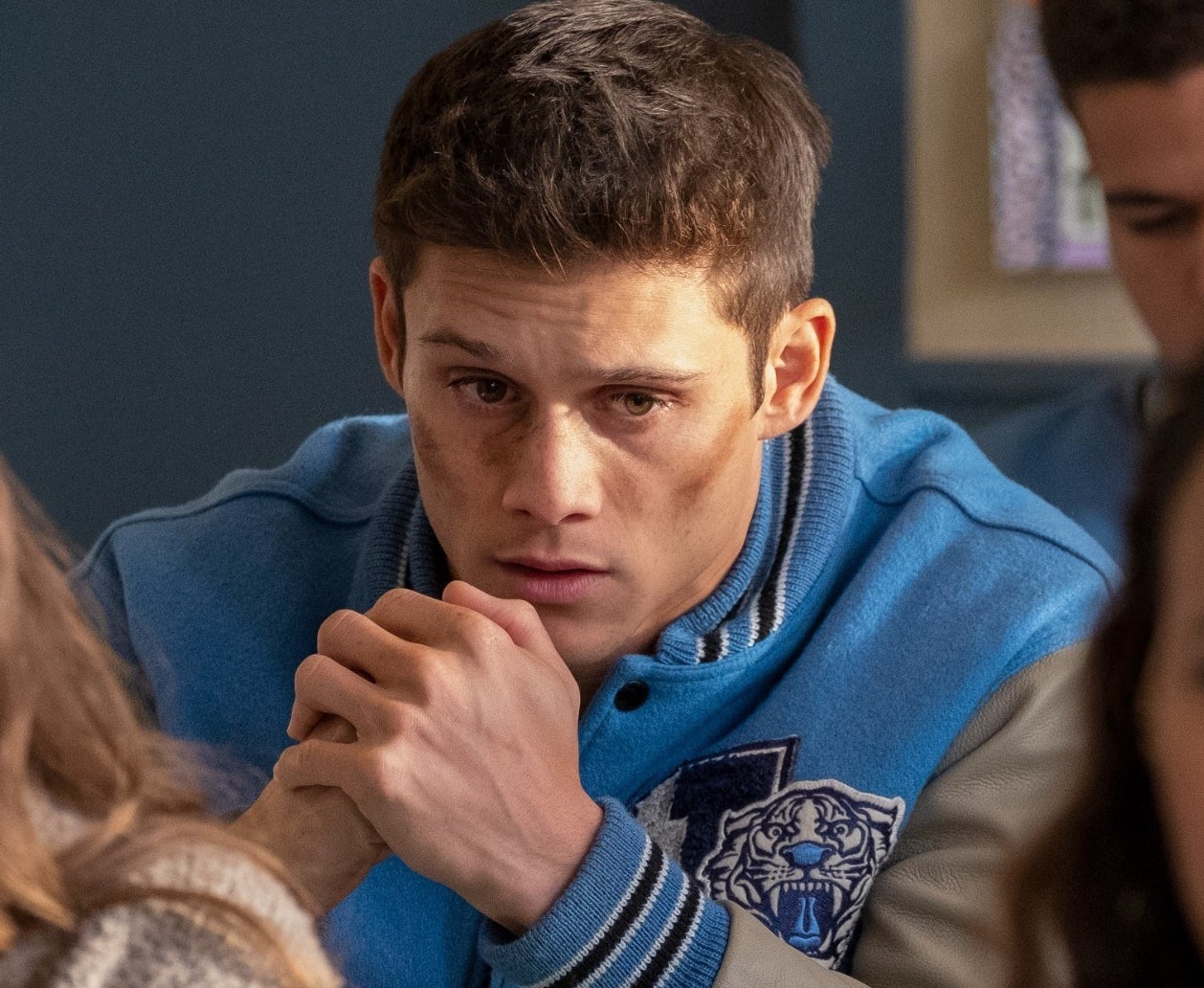 38.
Morgan Turner was 18 in Jumanji: Welcome to the Jungle.
Everybody else was 20 or older — Ser'Darius Blain was actually a full 12 years older than Morgan.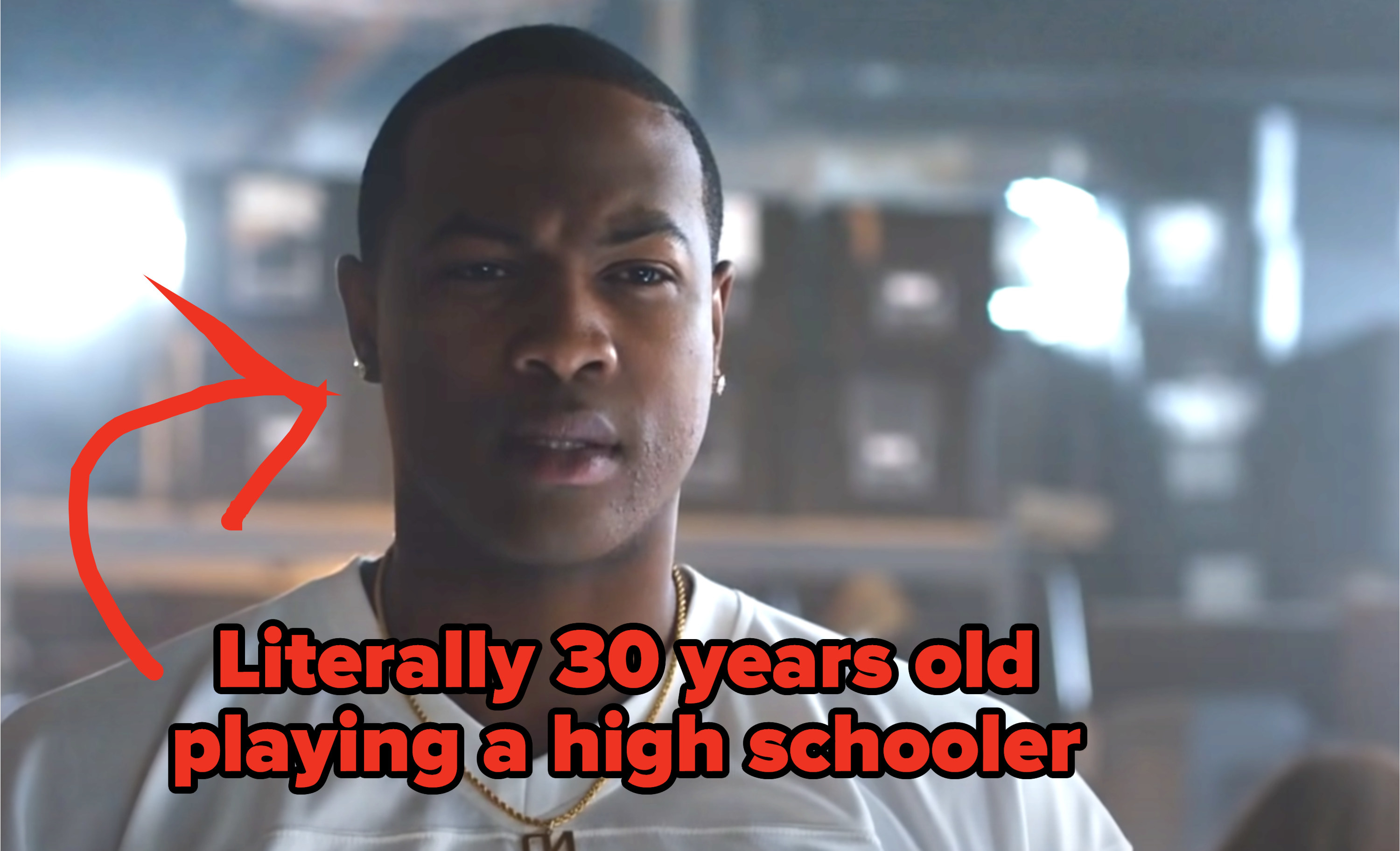 39.
Tina Majorino was 18 when Napoleon Dynamite premiered at Sundance.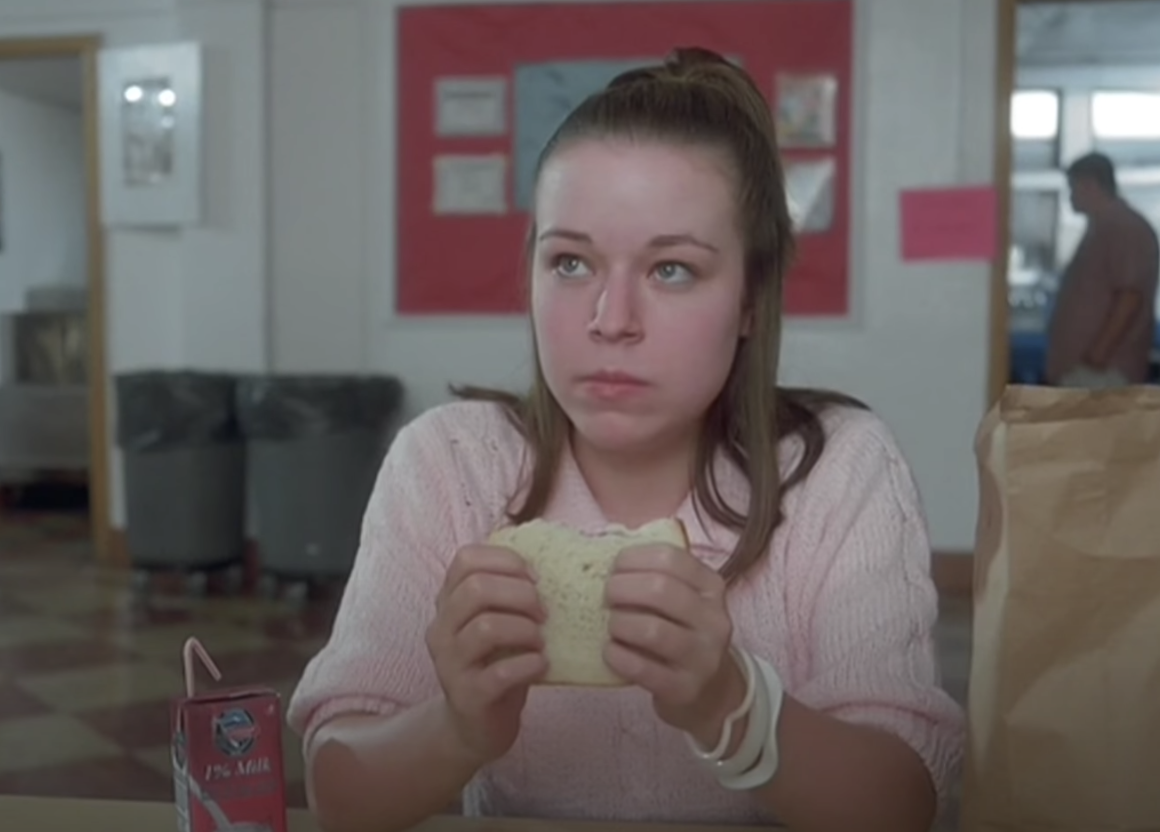 Most of the rest of the cast was much older. Jon Heder, who played Napoleon, was 26, and Efren Ramirez, who played Pedro, was 30.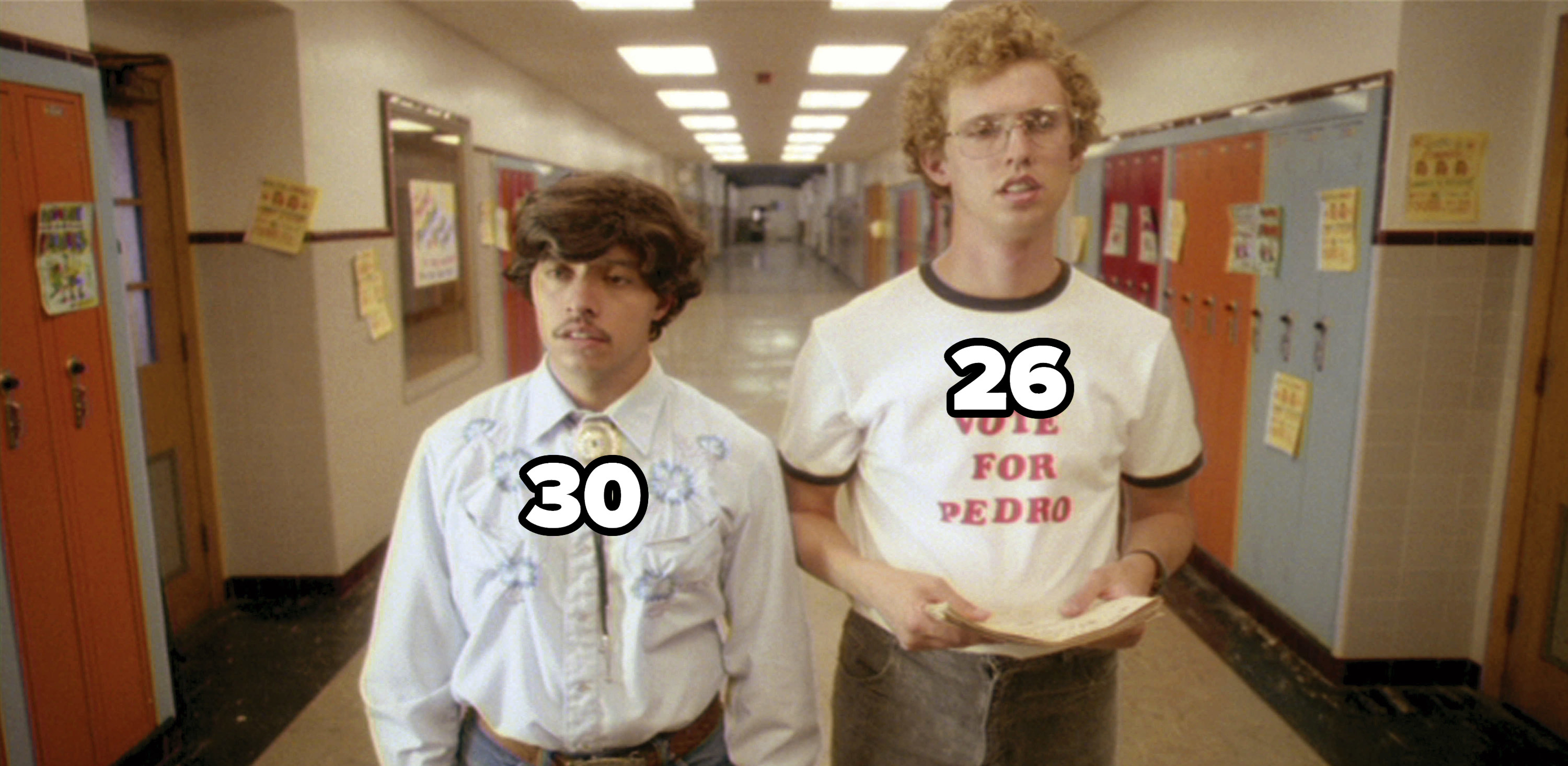 40.
Kiernan Shipka was 18 when The Chilling Adventures of Sabrina first aired.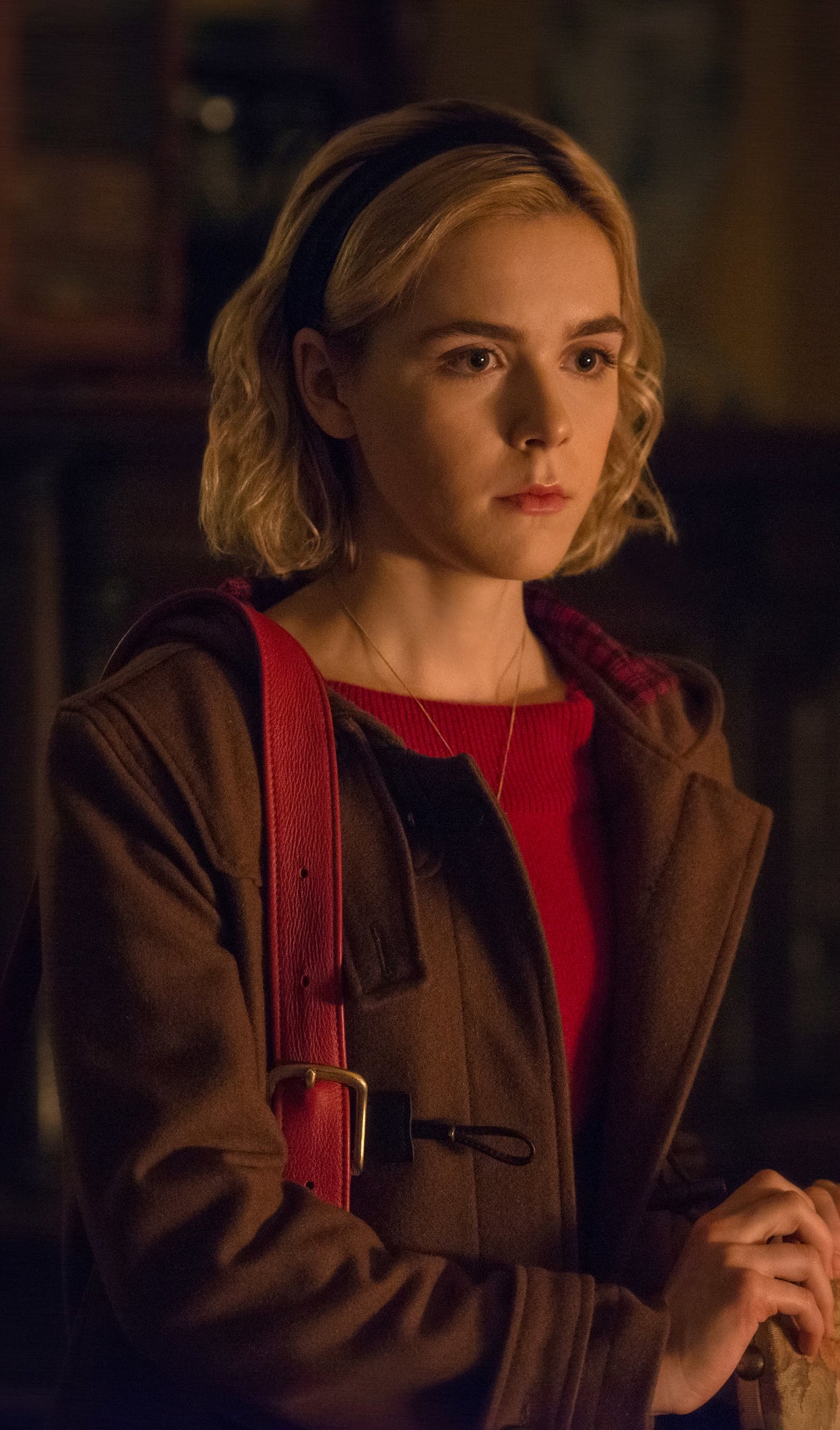 41.
And Lachlan Watson, who played Theo in The Chilling Adventures of Sabrina, was 17.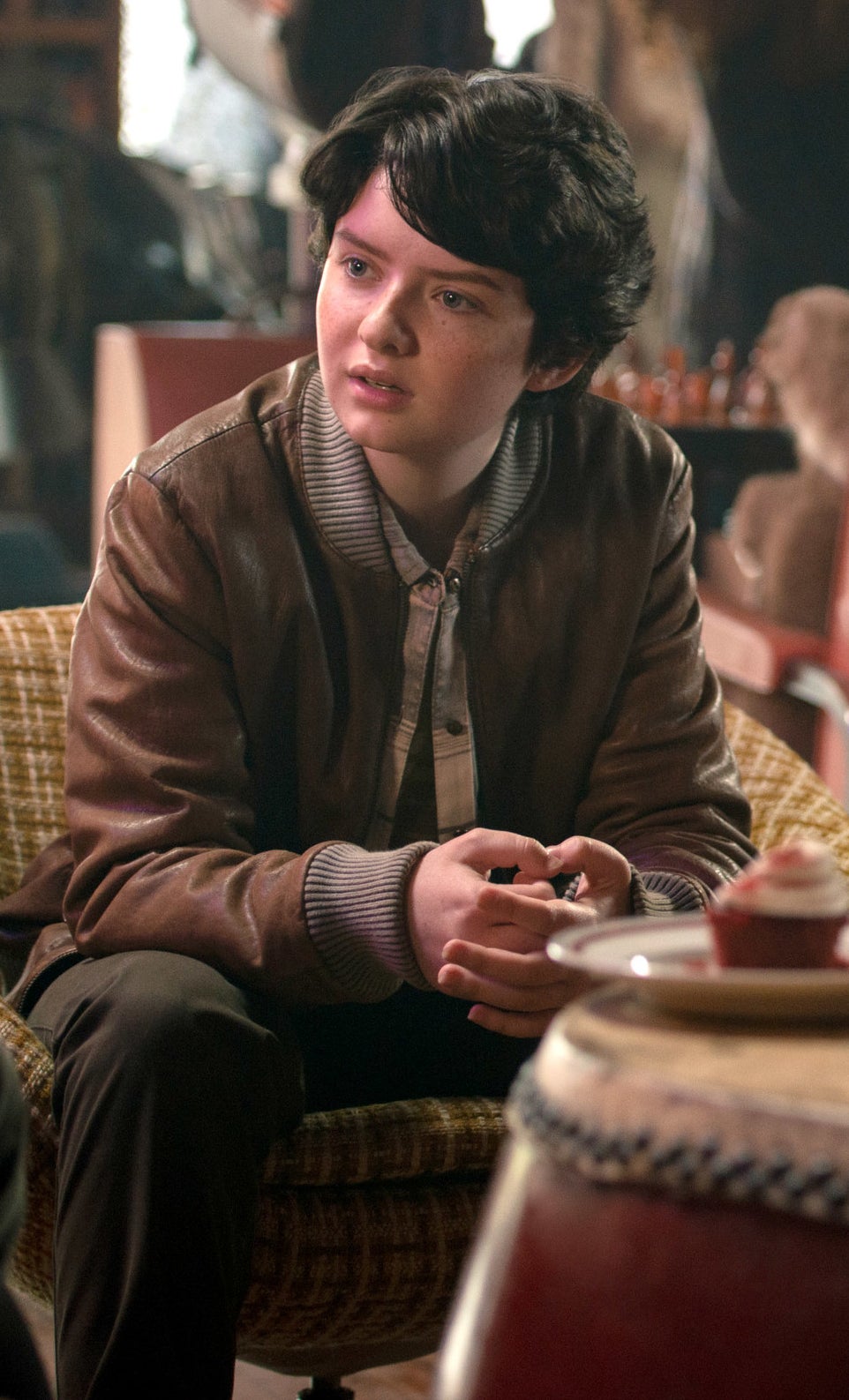 42.
Josh Hutcherson was 19 in The Hunger Games.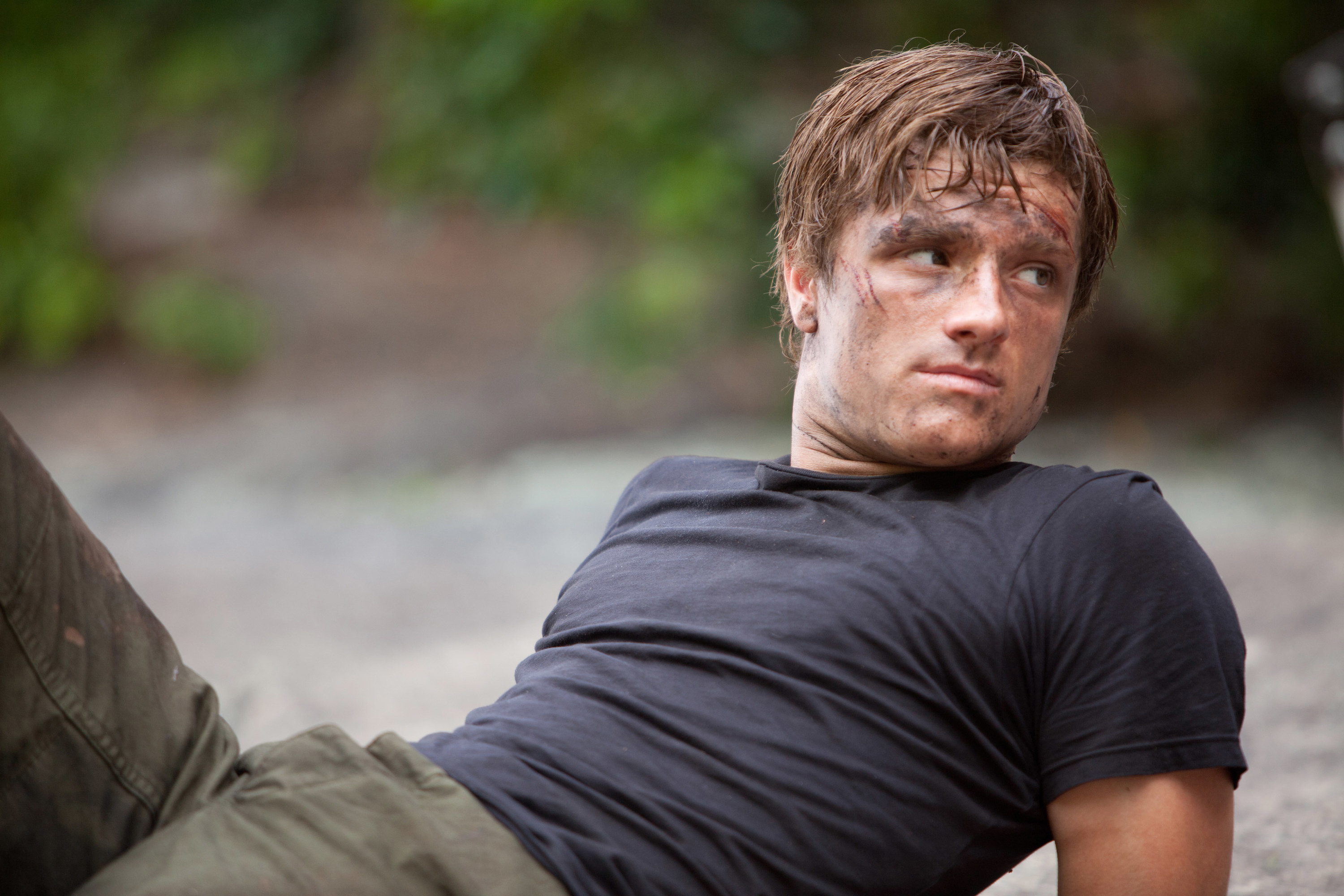 43.
Redge Green and Dedrick D. Gobert were both about 19 when they played Little Chris and Dooky in Boyz n the Hood, respectively.
44.
Alexis Bledel was 19 when Gilmore Girls first aired.
45.
And Jared Padalecki was 18 when he first appeared as Dean.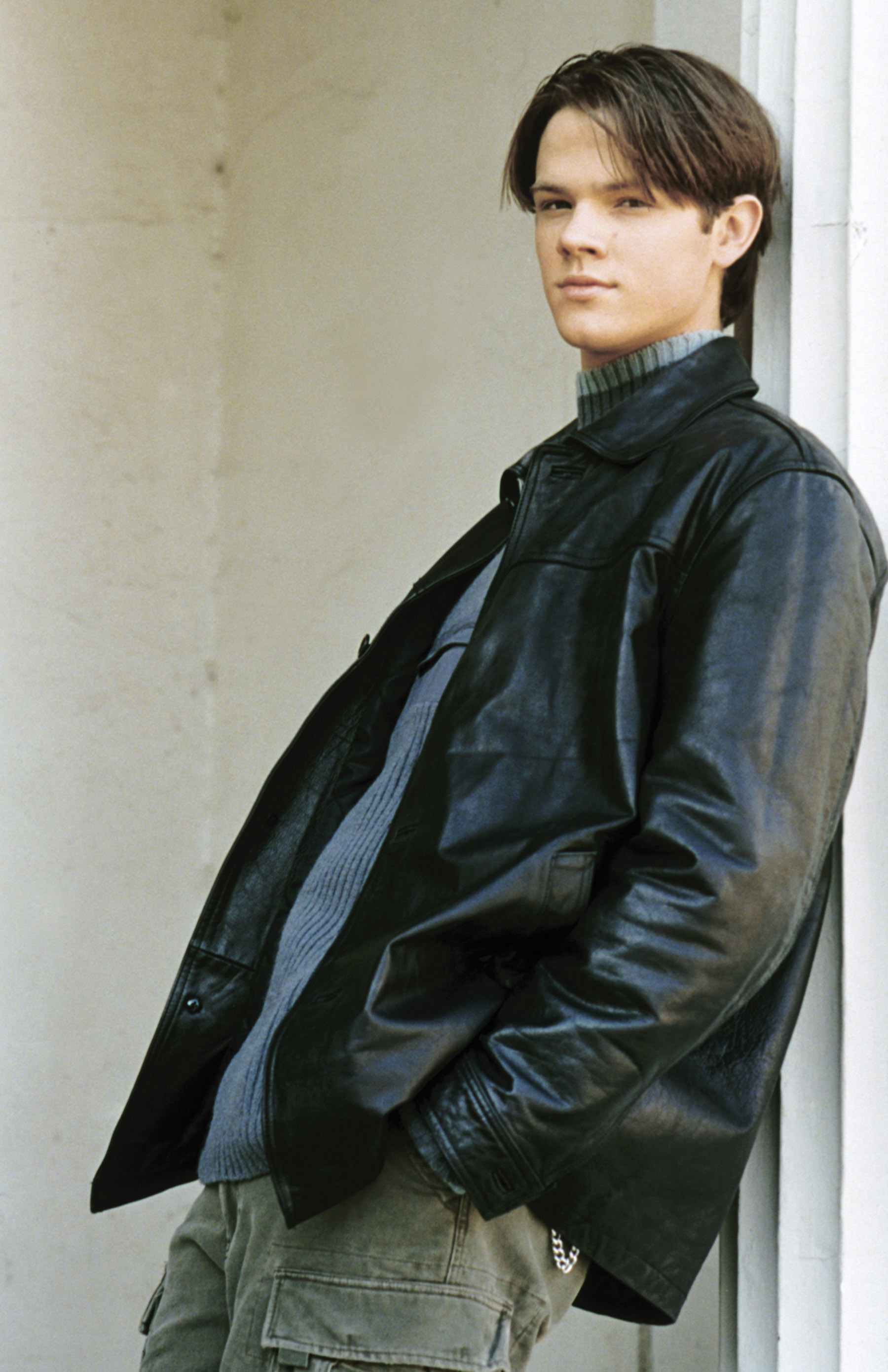 Shockingly, Keiko Agena, who played Rory's best friend, Lane, was 27!
46.
Sasha Pieterse was 14 when the Pretty Little Liars pilot aired.
47.
And Cody Christian was 15.
The actors for Hanna, Spencer, Emily, and Aria were all in their 20s.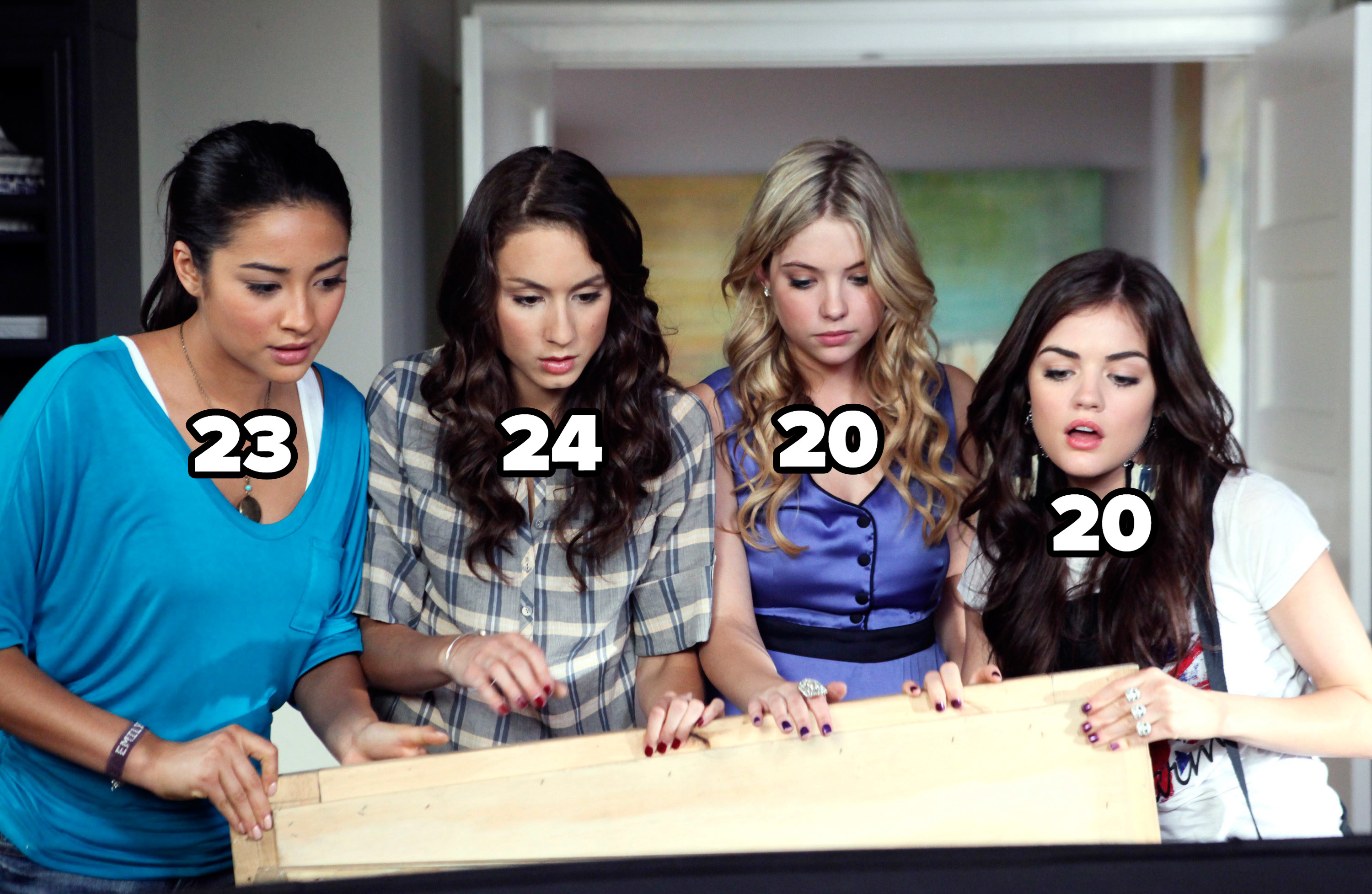 48.
Maitreyi Ramakrishnan was 18 when Never Have I Ever dropped on Netflix.
The actor who plays Paxton, Darren Barnet, is more than 10 years older than she is.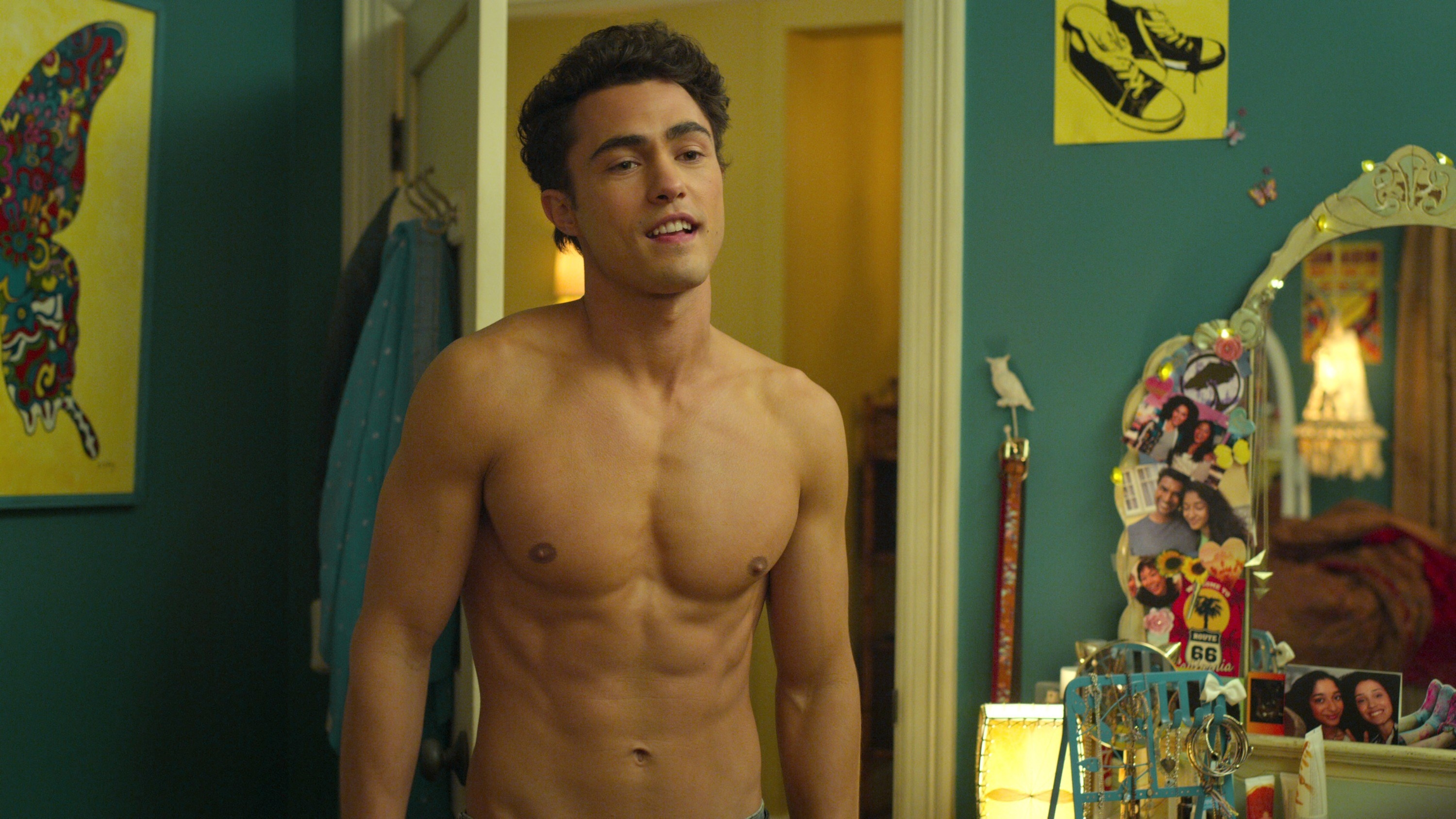 49.
Ryan Gosling was the only one of the football players under age 20 in Remember the Titans.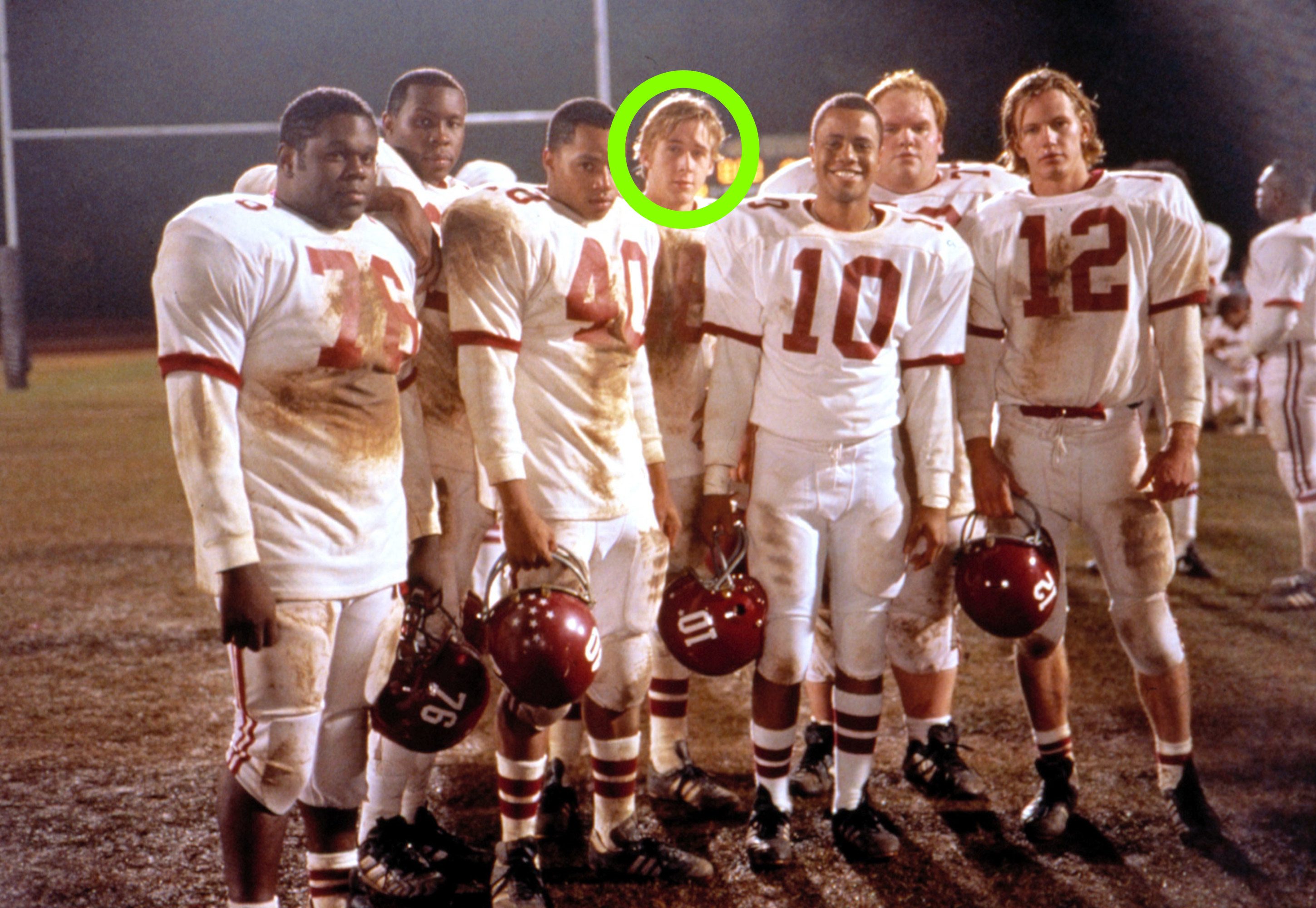 50.
However, Kate Bosworth, who played Emma, was also younger than 20, at 17.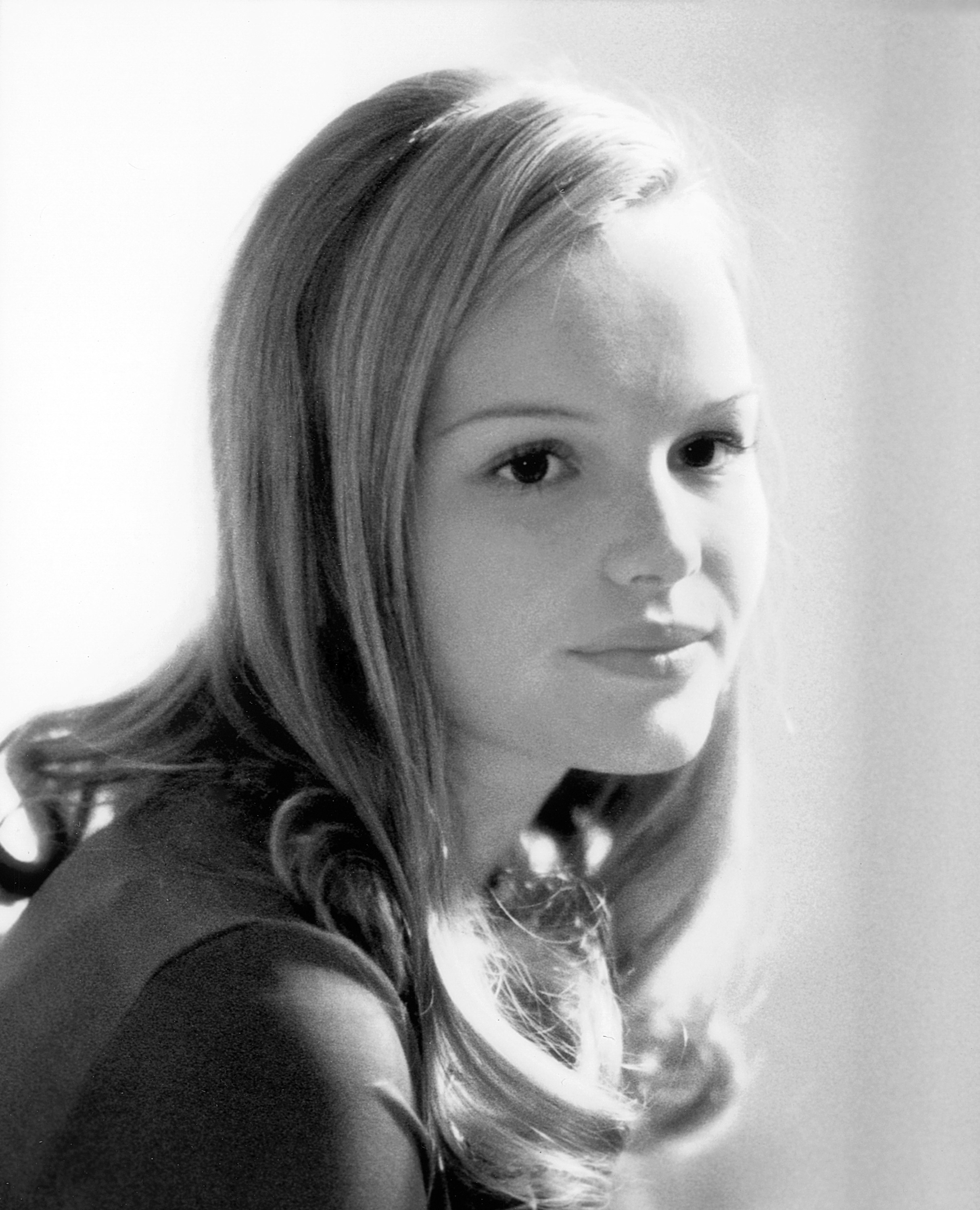 51.
Jacob Latimore was 18 when The Maze Runner came out.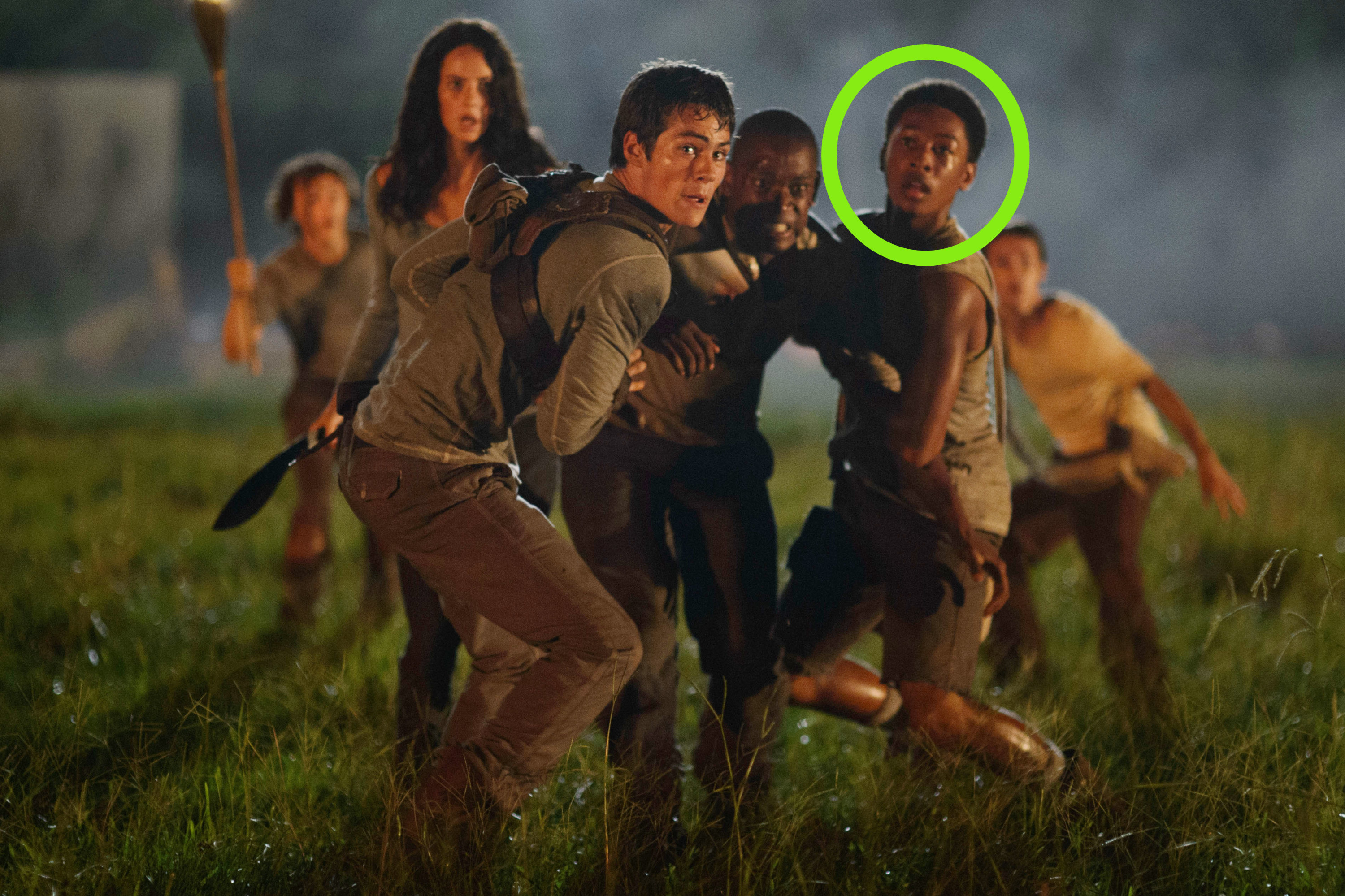 52.
And Blake Cooper, who played Chuck in The Maze Runner, was 12 — but he was supposed to be really young.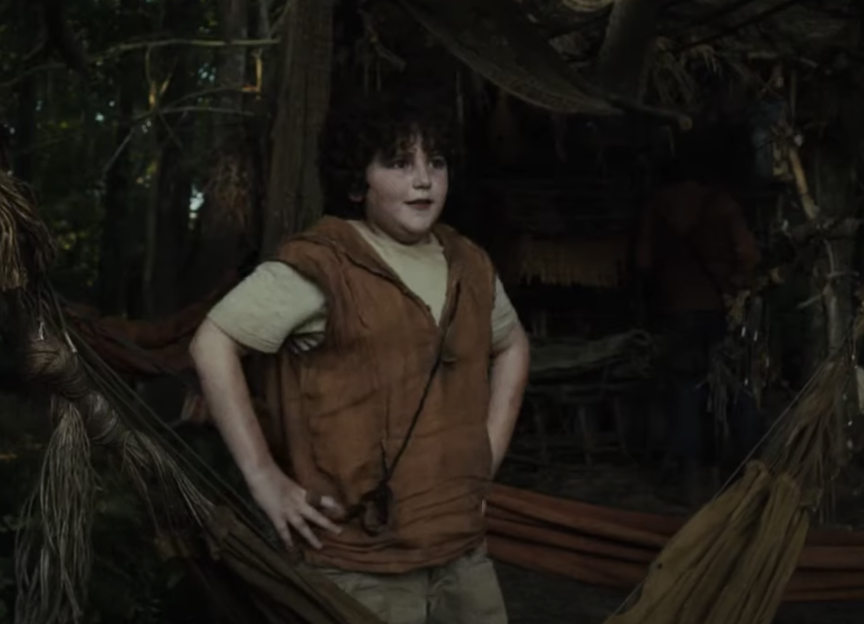 53.
Sierra Capri was 19 when she first played Monse Finni on On My Block.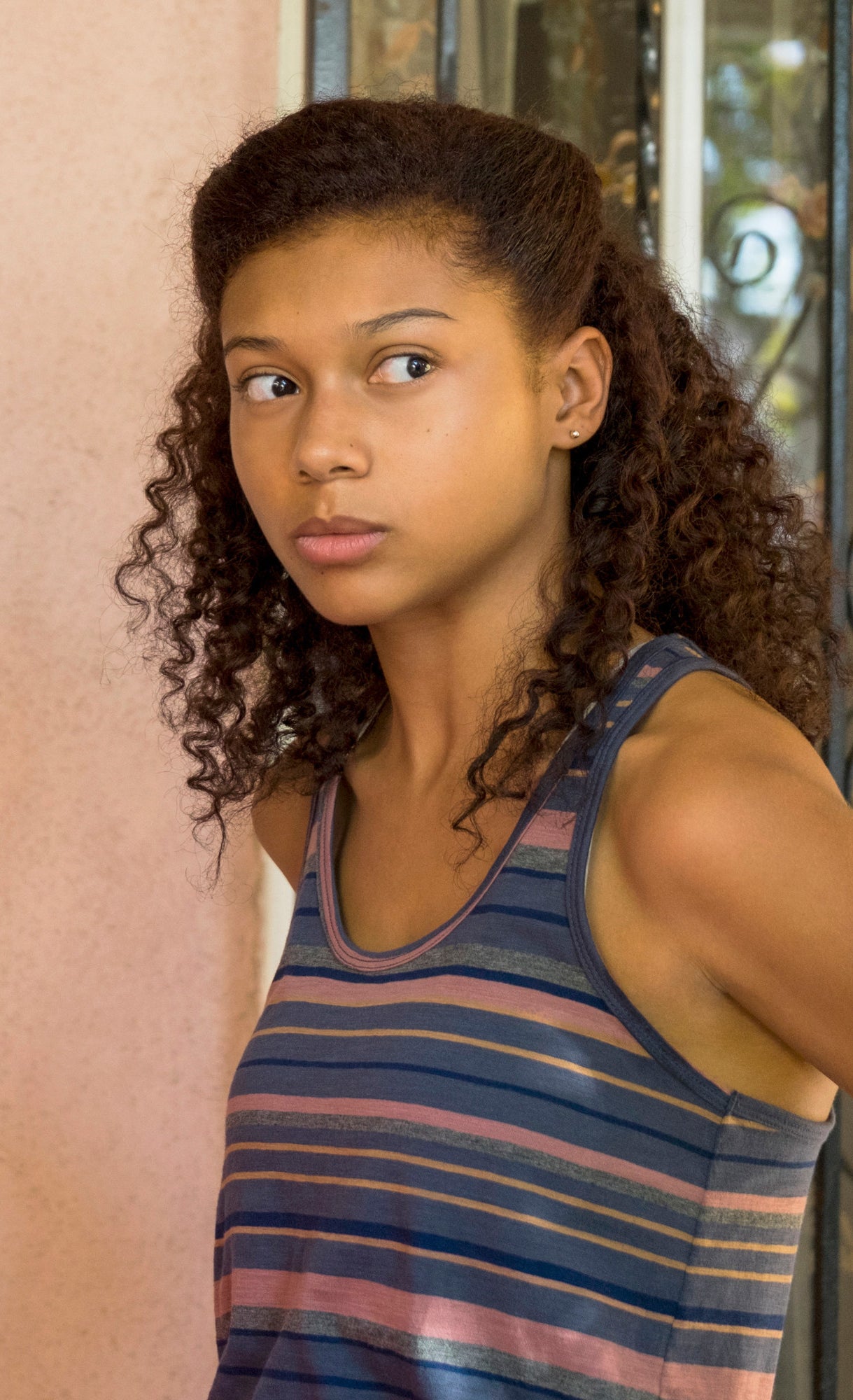 54.
And Ronni Hawk was 18 when the first season of On My Block aired, in which she played Olivia.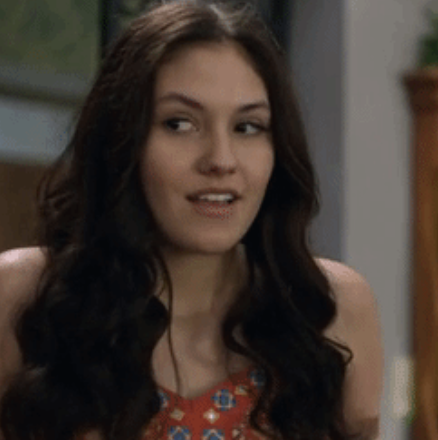 Robert Pattinson, in contrast, was 22.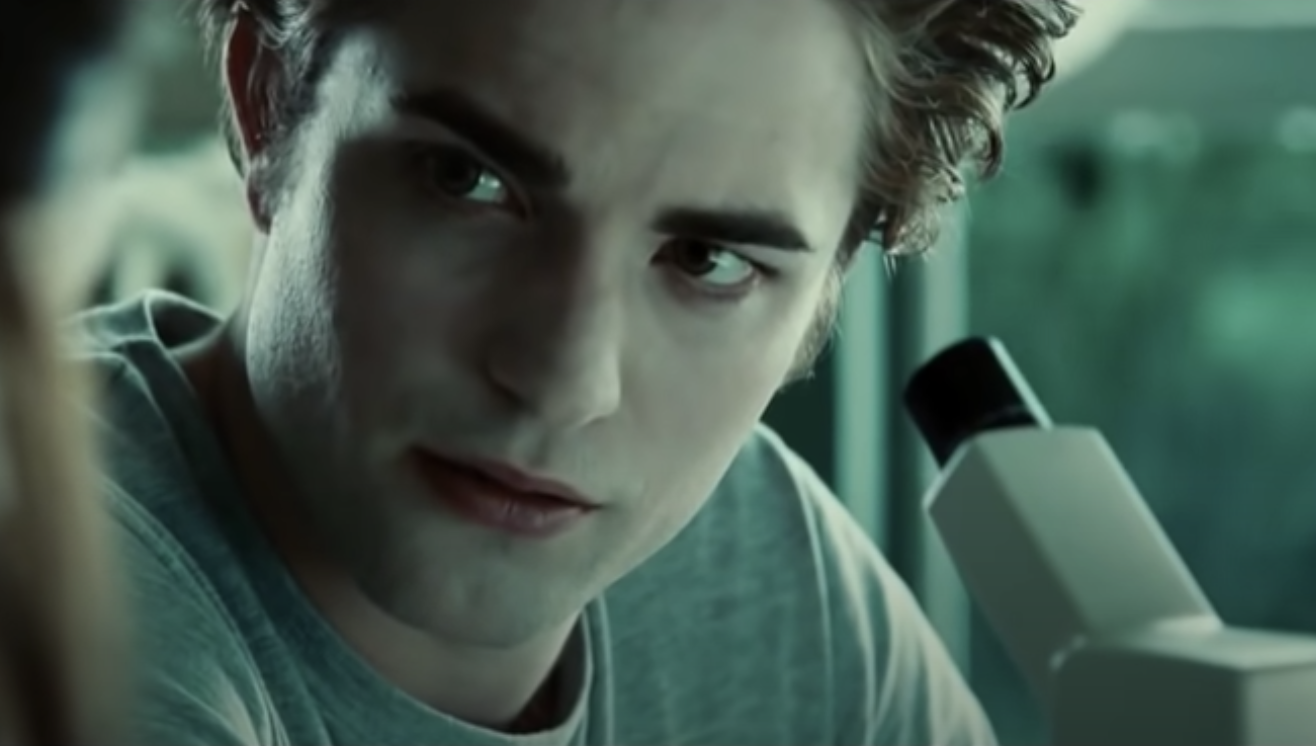 56.
Shenae Grimes was 18 when she first appeared as Annie on 90210, and Tristan Wilds and Jessica Lowndes were 19.
However, the show had a large ensemble cast, and many of them were older. The oldest "teenager" in Season 1 was Michael Steger, who began playing Navid at age 28.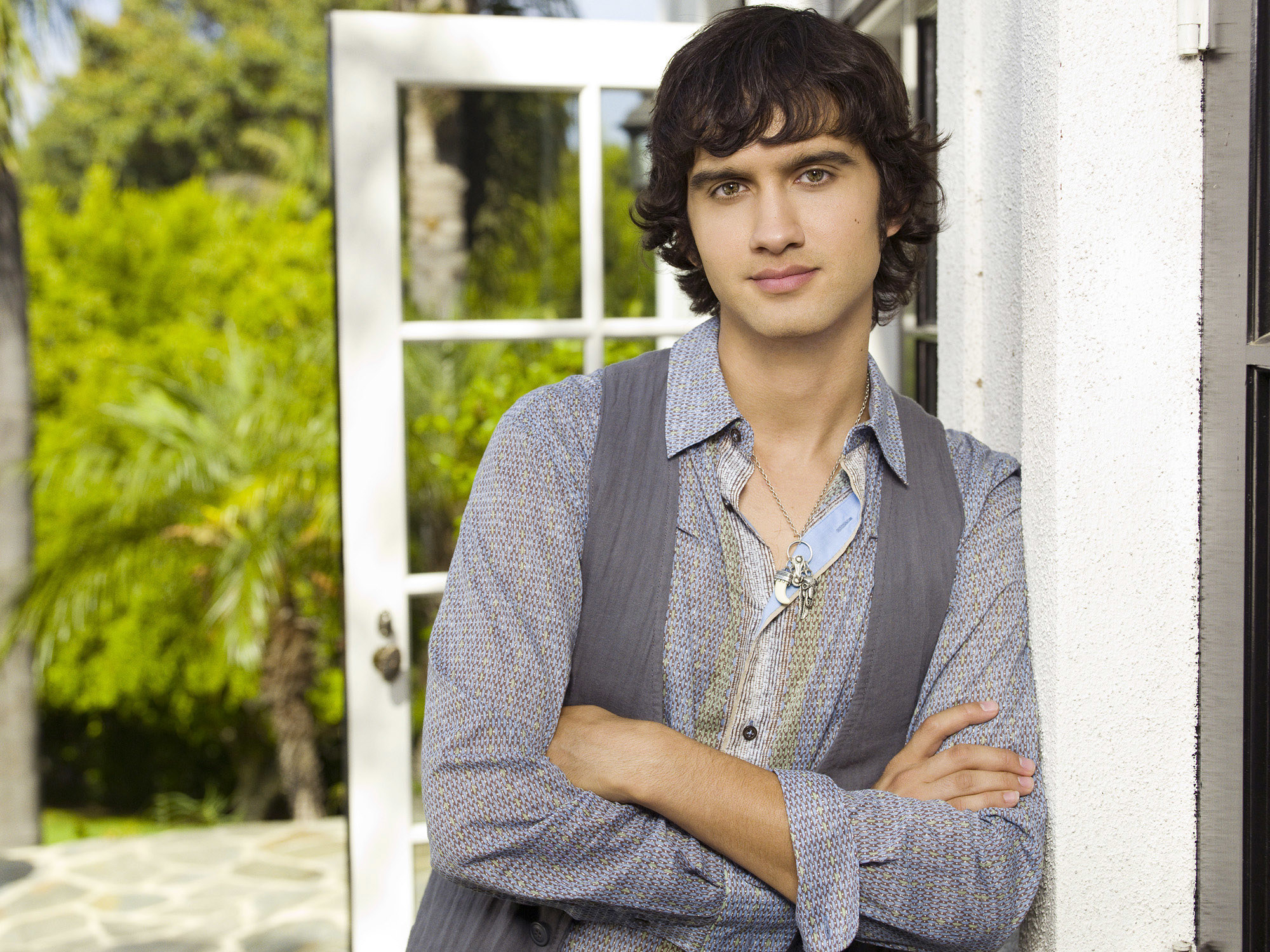 Trevor Donovan would join the cast the next season at age 30.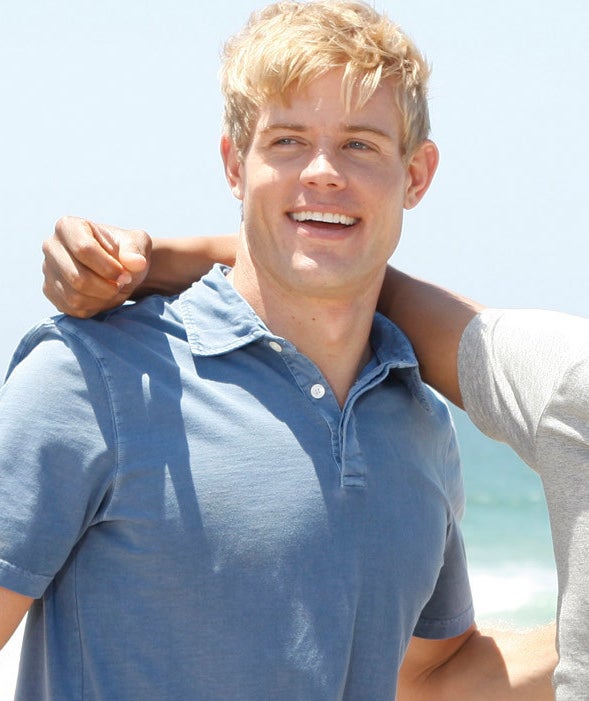 57.
And finally, let's end with a few films that were legitimately good at casting teens. Most of the teenagers in 10 Things I Hate About You were played by actual teens!
58.
Basically, all the high schoolers in The Princess Diaries were 17 or 18!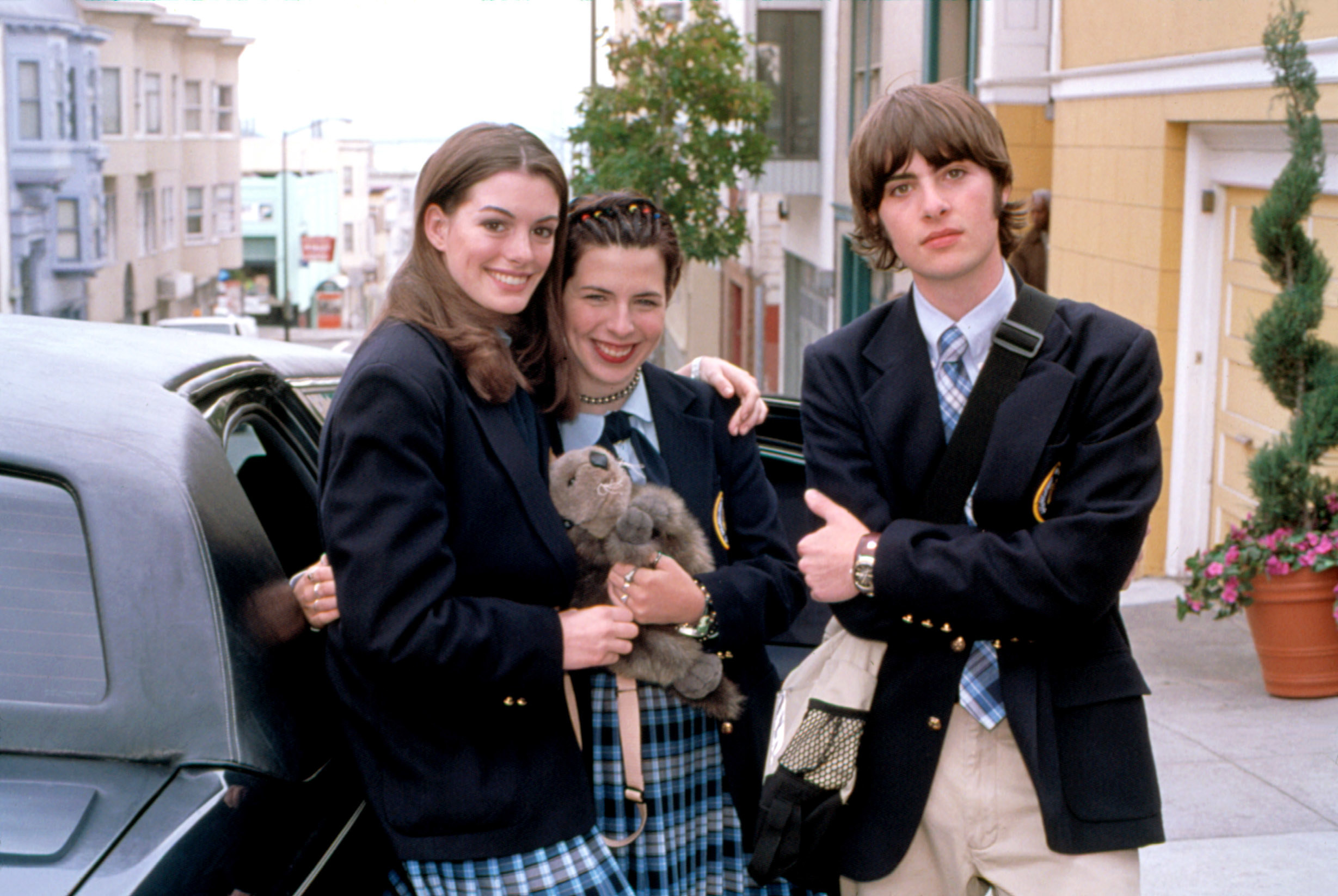 59.
While star James van der Beek was 20, all the other main characters of Dawson's Creek were teenagers when the show began airing.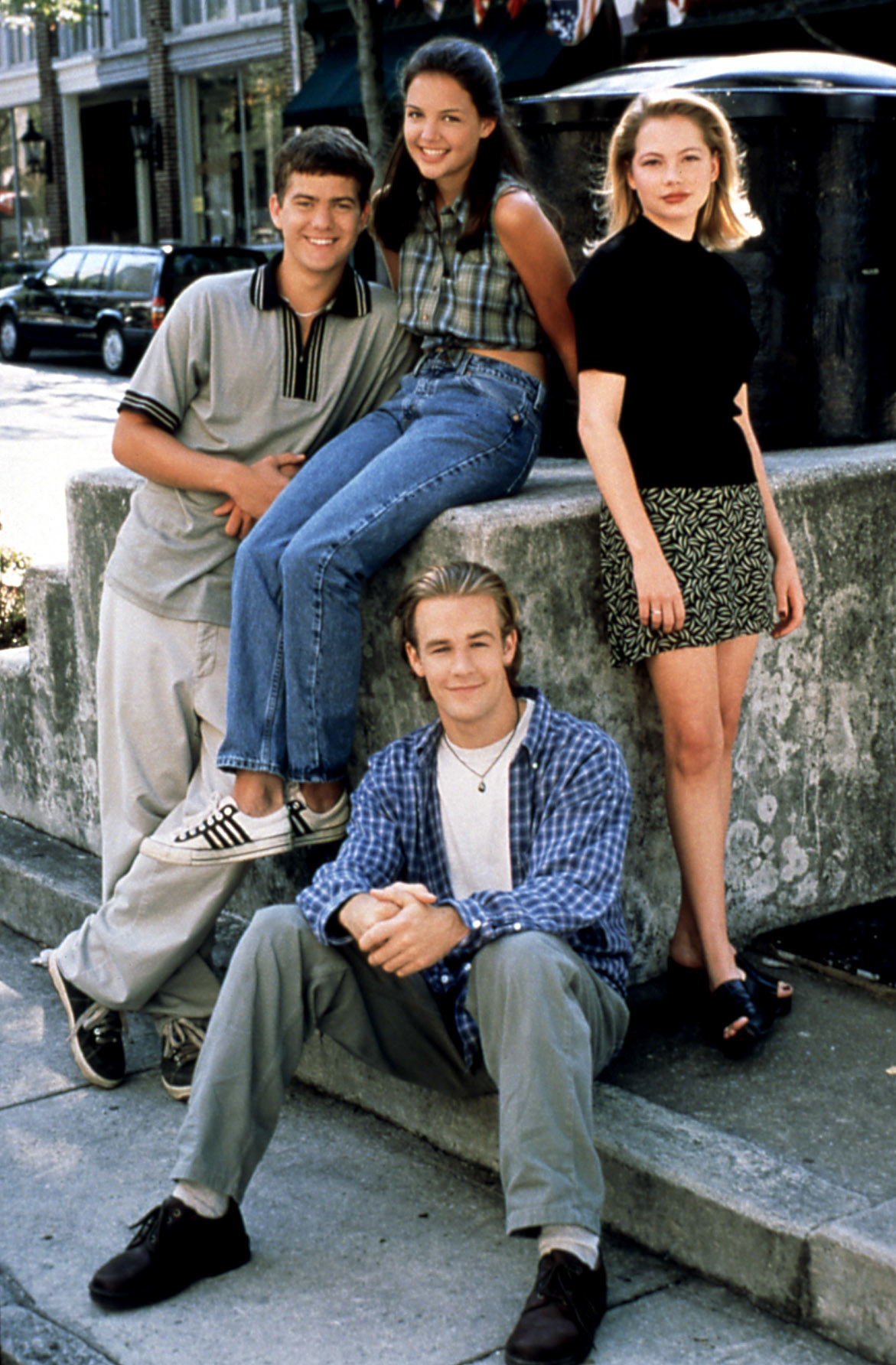 60.
Tyler Posey and Dylan O'Brien, who played main characters Scott and Stiles on Teen Wolf, were 19 (playing high school sophomores) when the series began airing.
Did any of these surprise you? What age gaps did you find the strangest? Let us know in the comments below!