Recently, we asked the BuzzFeed Community to tell us their favorite female empowerment scenes on TV. Here are some of the best!
Note: Submissions have been edited for length/clarity.
WARNING: Some submissions contain mentions of sexual assault.
SPOILERS AHEAD!
1.
On Glee, when Mercedes sang "And I Am Telling You I'm Not Going."
2.
On Sex Education, when all of Aimee's friends got on the bus with her after her sexual assault.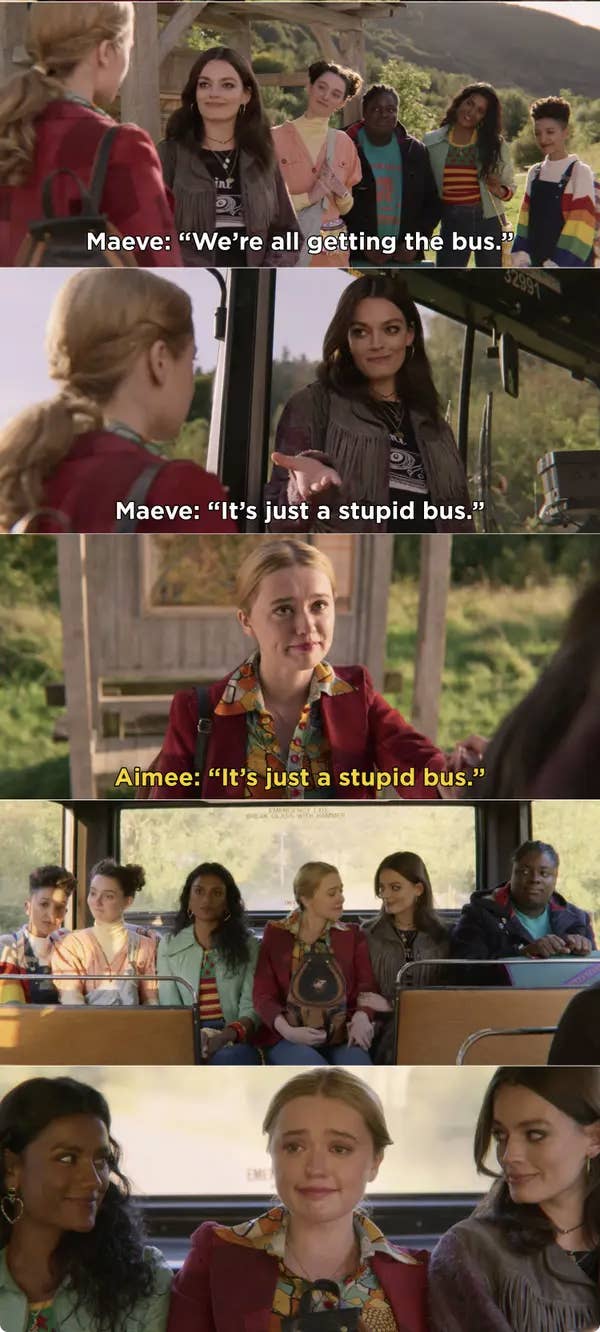 3.
On Once Upon a Time, when Emma gave advice to a pregnant Cinderella.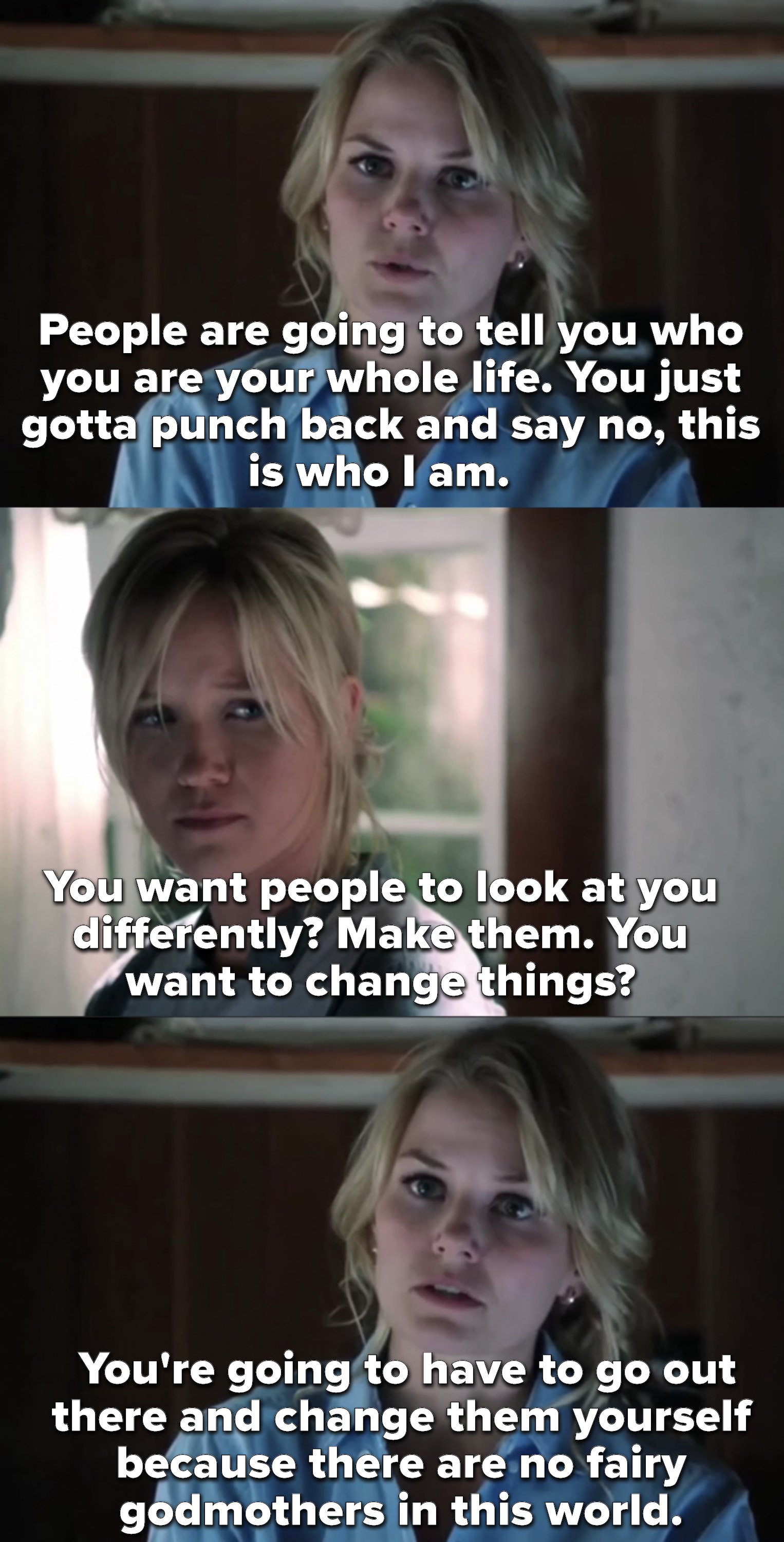 4.
On Jessica Jones, when Jessica told Trish she loved her, then killed Kilgrave.

5.
On Handmaid's Tale, when all of the Handmaids refused to stone Janine.

6.
On Golden Girls, when Blanche stood up to her professor who asked for sexual favors in return for an A.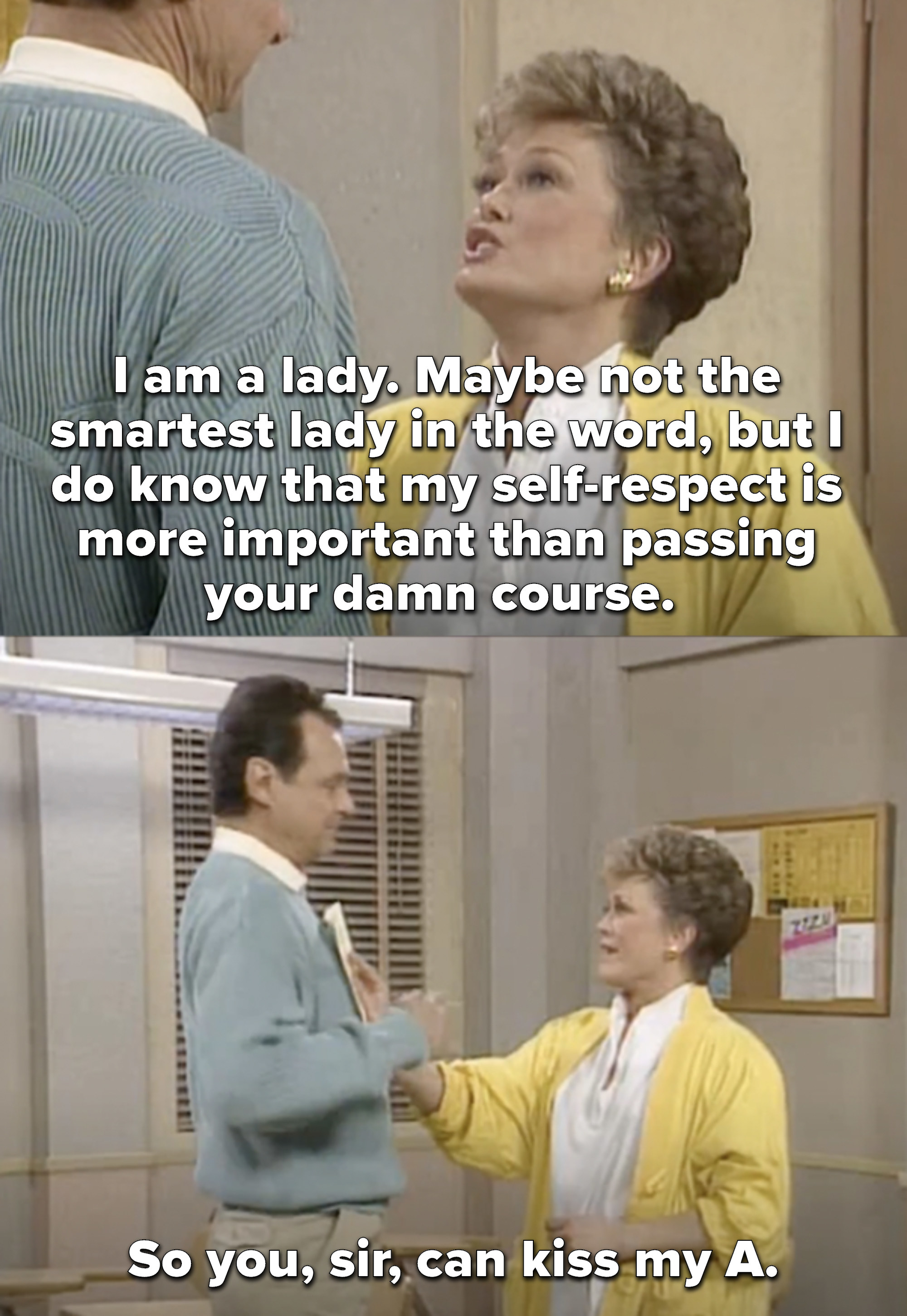 7.
On Grey's Anatomy, when all the women in the hospital lined the hallway to escort a sexual assault survivor to surgery.
8.
Also on Grey's Anatomy, when Cristina reminded Meredith of her worth.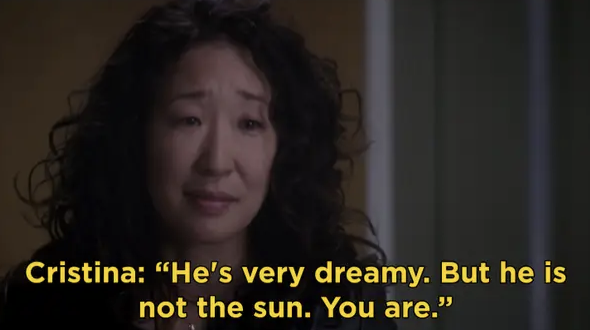 9.
On Parks and Recreation, when Ann told Leslie she'd won the race for city council.

10.
On The Bold Type, when Jacqueline took the weights from Mia, revealing she'd been sexually assaulted.
11.
On Brooklyn Nine-Nine, when Amy was jealous that Rosa was asked to be a captain in another town, and Rosa told her that they had to have each other's backs.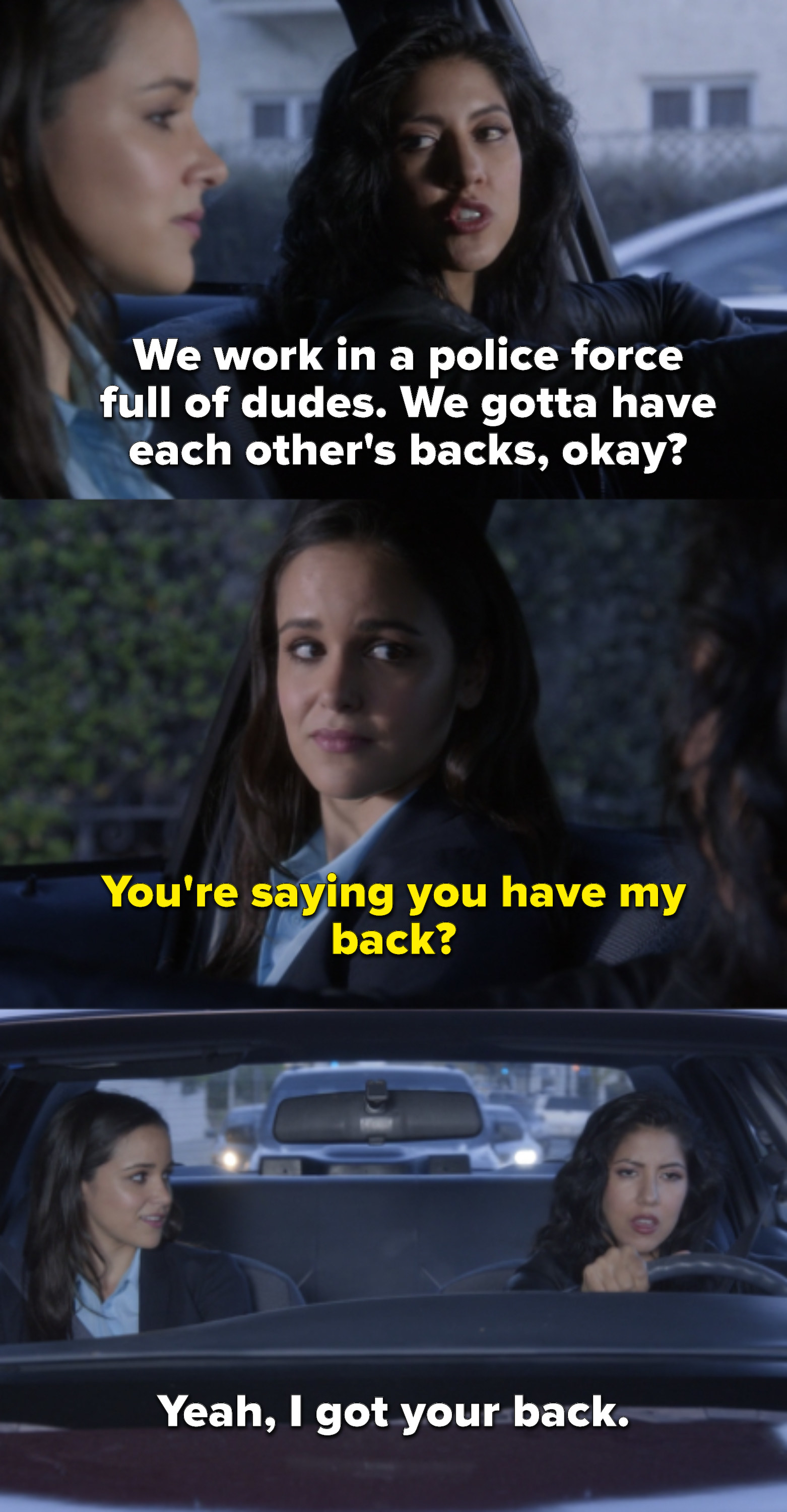 12.
On How to Get Away with Murder/Scandal, when Annalise schooled the Supreme Court on racism.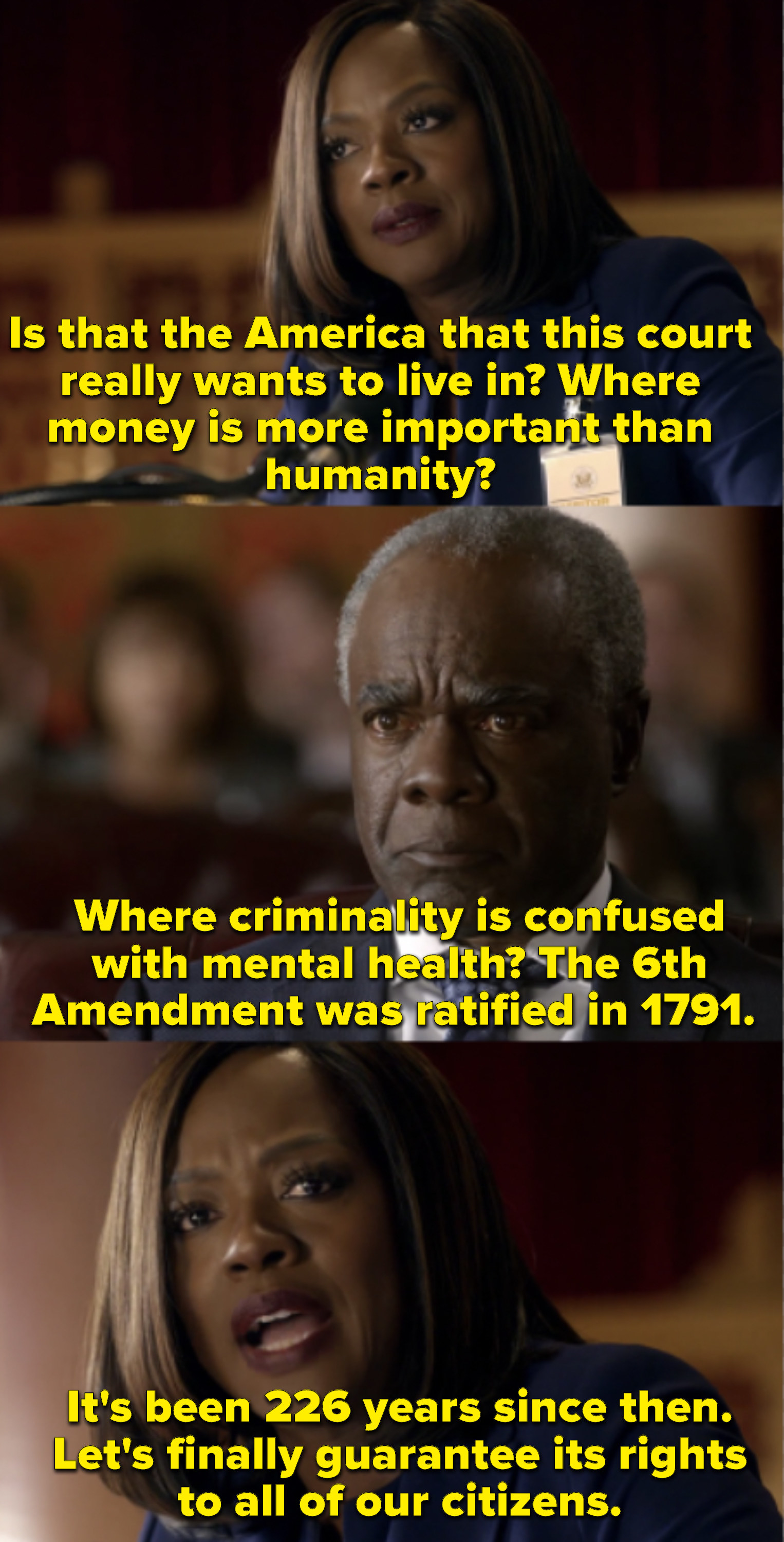 13.
On The Crown, when Elizabeth discovered Churchill had been keeping his ailing health from her and put him in his place.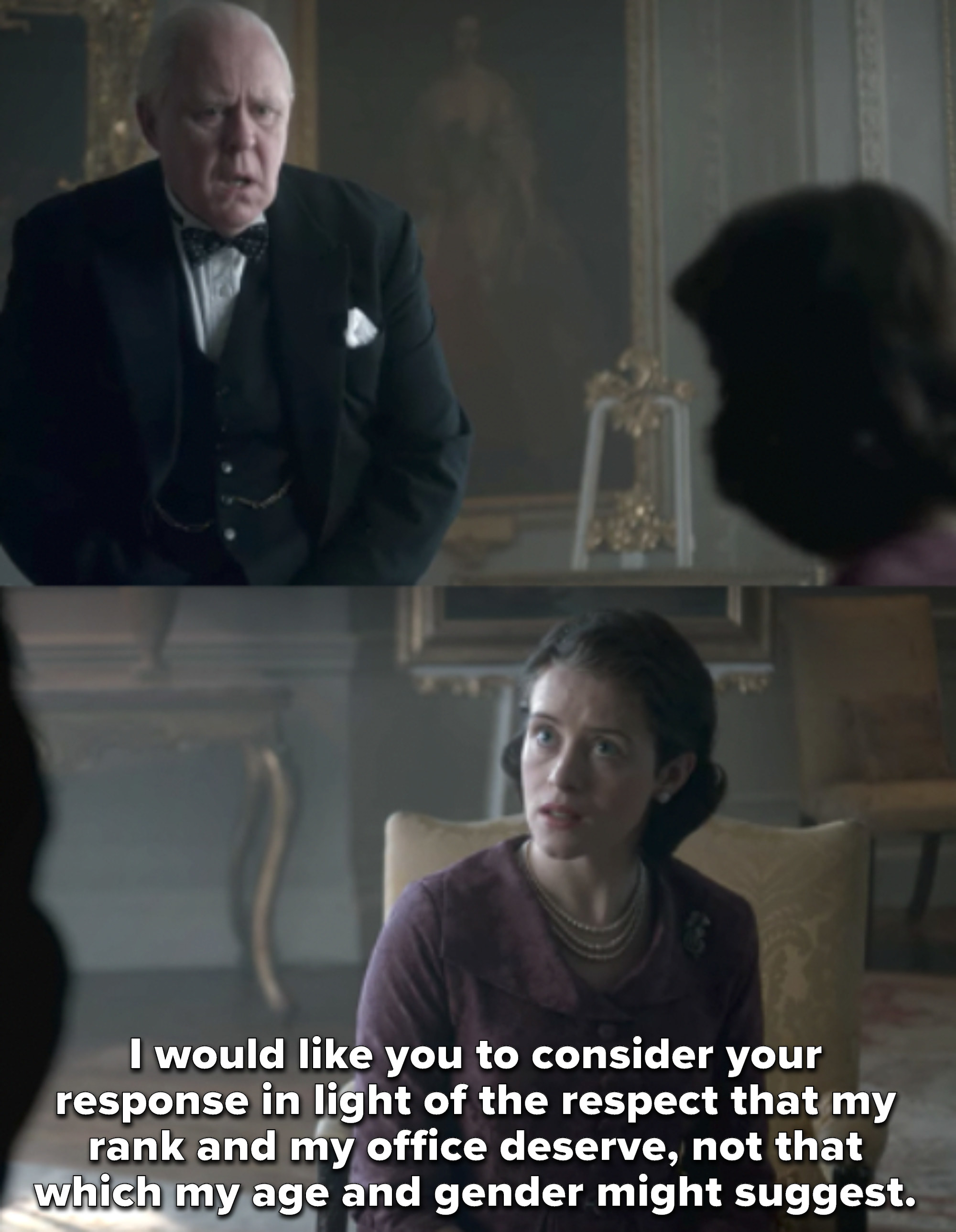 14.
On Lost, when Sun wore a bikini to go in the water even though her controlling husband wouldn't approve.
15.
On Scandal, when Fitz summoned Olivia and she told him he had to earn her.
16.
On Avatar: The Last Airbender, when Sokka didn't believe the Kyoshi warriors were great fighters because they were all women, and then Suki proved him wrong while still reminding Sokka of her femininity.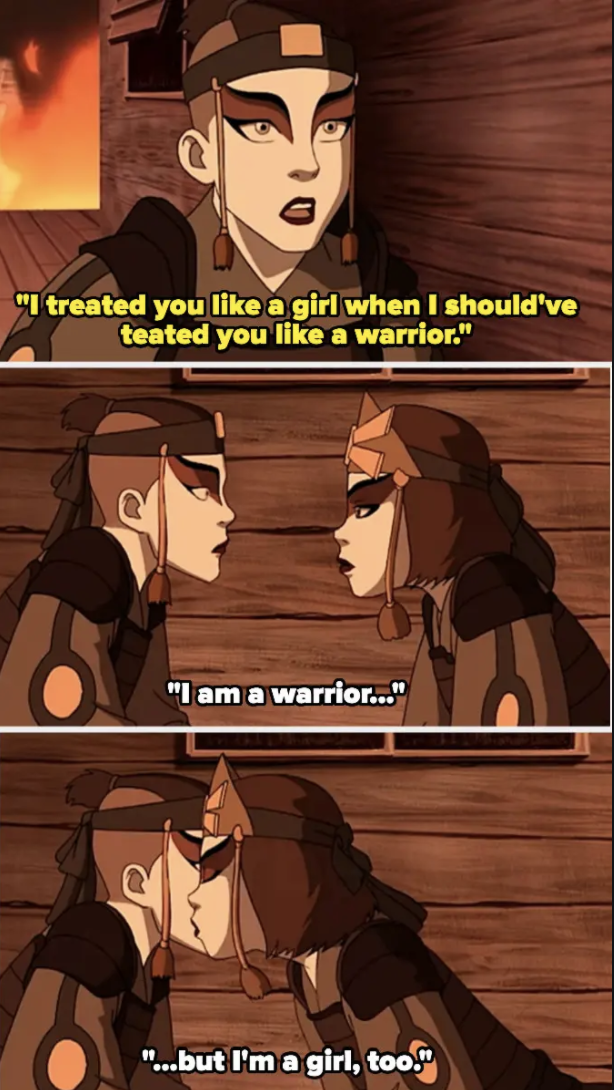 17.
Also on Avatar: The Last Airbender, when Katara stood up to a waterbending master who refused to teach her because she was a woman.
18.
On Buffy the Vampire Slayer, when Buffy and Willow gave the Slayer power to every potential, and Buffy gave a speech about standing up.

19.
On Game of Thrones, when Daenarys killed the masters in Astapor and freed the slaves.
20.
On Agent Carter, when Peggy said she knew her value.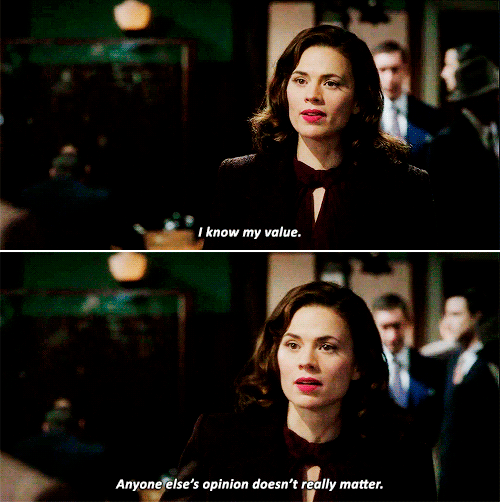 21.
On The Fosters, when a guy in the STEAM group tried to insult Marianna and she wasn't having it.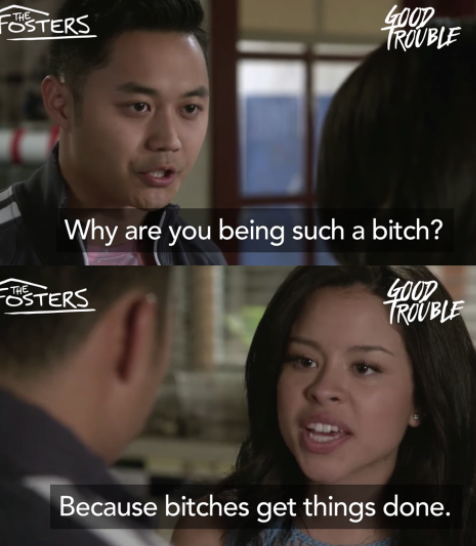 22.
On Veronica Mars, when Veronica showed the court a video that incriminated corrupt police officers, and humiliated Sheriff Lamb.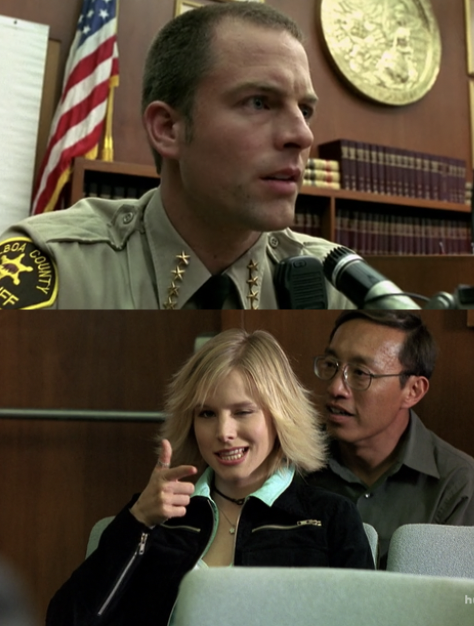 23.
On Schitt's Creek, when Stevie sang "Maybe This Time."
24.
On Glee, when Beiste told his husband he was leaving him.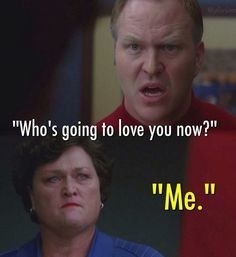 25.
And on The Magicians, when Margo talked about growing up as a woman, then unleashed the desert spirits on their oppressors.