Meet Black Femme Film: The Ava DuVernay–Approved Film Collective
"It's a time for black British women to just be. There's so much healing in that."
What do Black Panther and A Wrinkle in Time have in common? Apart from the fact that the two big-budget films have been successful and groundbreaking in their own right and were directed by black American directors (Ryan Coogler and Ava DuVernay respectively), that's pretty much where the comparison begins and ends.
Both films do, however, also serve as the starting point for the London-based film collective Black Femme Film, or BFF. The collective, who host film screenings and afterparties for "black and mixed women and femmes" so far have sold out screenings of A Wrinkle in Time, Paris Is Burning, and Ocean's 8, as well as a talk at UK Black Pride, and secured a panel place at this year's BFI Woman With a Movie Camera summit — an amazing feat considering BFF only came into existence in March 2018 through Twitter.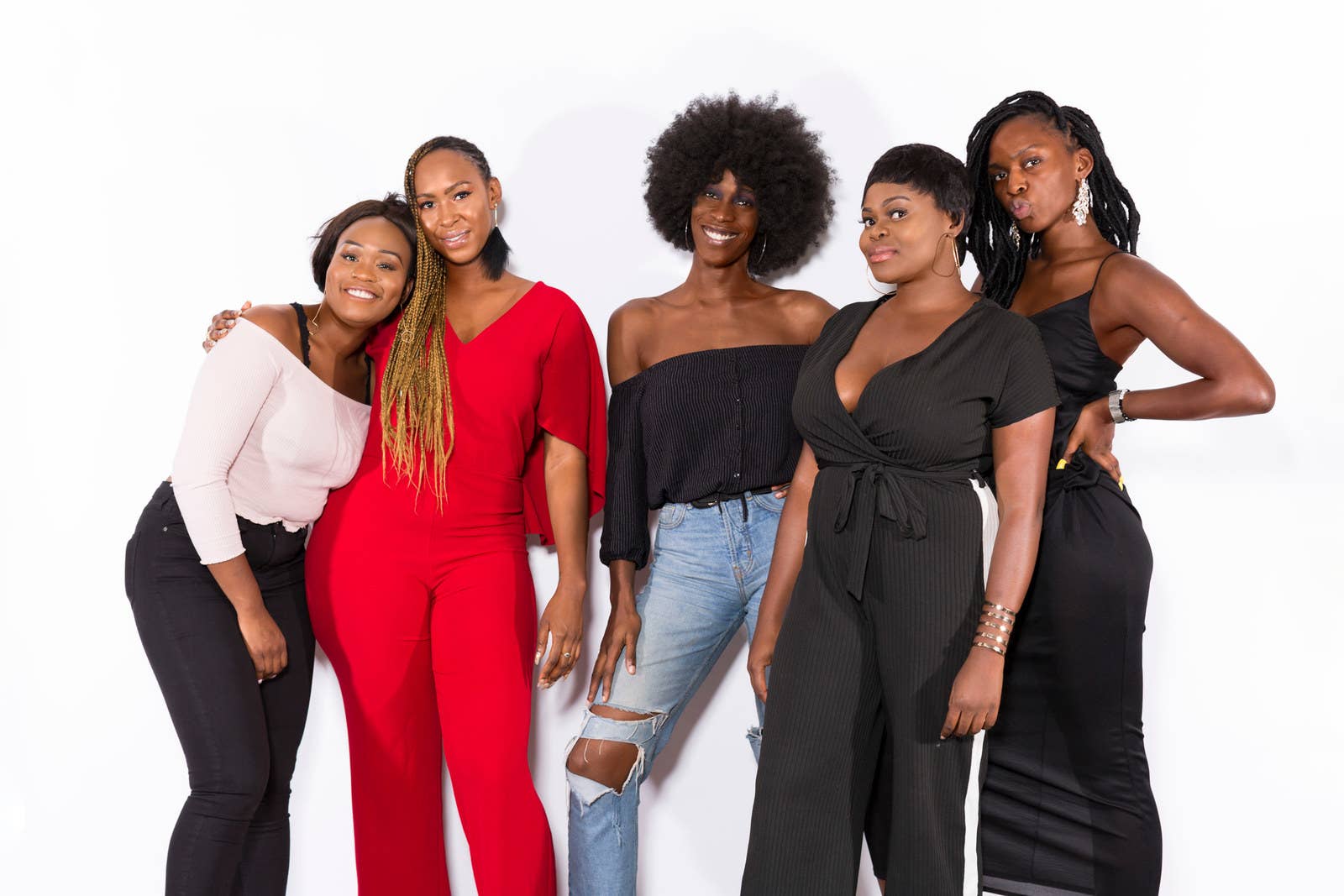 The five women who make up the collective (some of whom had known each other beforehand, while the rest simply followed one another) are Monique Monrowe, Martha Nakintu, Alegría Adedeji, Stephanie Ozuo, and Nabilla Doma. They cite Black Panther and A Wrinkle in Time as the reasons why they started BFF. Speaking to BuzzFeed UK, Adedeji says that the collective really started in support of Ava DuVernay (who had just become the first black woman to direct a film with a budget of $100 million) — a sentiment that the four other cofounders share. To them, it was obvious. "We need to support black female filmmakers because there's not that many of us," Adedeji said.

Doma recalls what it was like going to see Black Panther, being "excited about a black film with a black cast and black people behind the cameras". More than anything, she stresses that what really made the film was being able to watch it with other black people.

Each member is vocal in their belief that "no one is going to support black women the way we support ourselves", a view that most, if not all, black women can relate to. That spoken and unspoken, innate sense of support stands as one of the many reasons why Black Femme Film was created — that and a need for a "safe space for black and mixed women". For Ozuo, Black Femme Film's importance lies in its ability to allow black British women to be completely themselves among other black women. She says: "It's a time for black British women to just be. There's so much healing in that. It's not just about, [your] proximity to your oppression and [the] layers of what you're going through, it's just like you're able to have fun and just be." BFF is the sort of place where you don't need to worry about your wig falling off and where you'll feel comfortable enough to walk around in a bra, make new friends, and not worry about attending by yourself — all things that the cofounders casually recall happening at previous events.

The members, known among themselves and avid attendees as the BFF 5, have allowed room for that and much more. Aside from the collective and their day jobs, the five wear many hats: Ozuo has her own careers advice company, Cover My CV, Doma writes and is cofounder of the sex-education initiative Let's Talk Project and content lead for Diary of a Black Girl, Adedeji is a director for an upcoming miniseries called There's Rice at Home and cohosts a podcast called Carry Dem Go, Monrowe is a writer and food blogger, and Nakintu has her own YouTube channel. Despite juggling all those projects, though, they run Black Femme Film with what can only be described as a genuine passion to create what they once wished had existed.

"Black women enjoy film," says Monrowe. "It doesn't need to be a specific genre." Her words ring true, as is clear from the black women who turn out in droves to each event and the support BFF has received, including from DuVernay herself, who privately contacted the collective in March during their screening of A Wrinkle in Time. Although what exactly the director said remains a secret, Monrowe did say it felt like a big moment for them. "We felt super proud as well because we didn't actually think that we would get the recognition. And the fact that she reached out so many times as well, it kind of put into perspective what we're doing."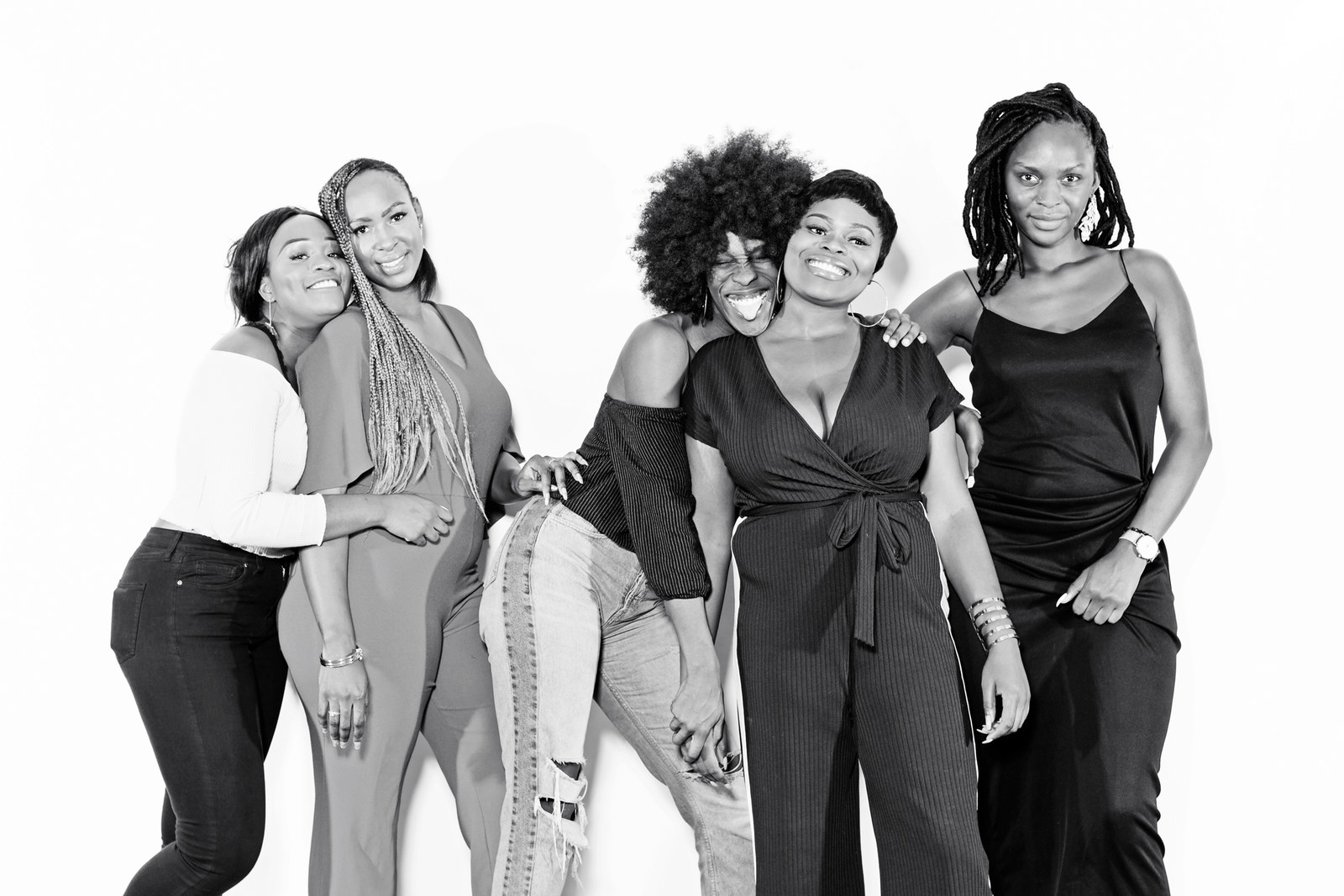 Having started in March, the cofounders very much consider Black Femme Film to be their "child", as Nakintu puts it. It's with that same love that they affectionately refer to attendees as "the girls". One thing is obvious: BFF is a sisterhood through and through.

At its core, Black Femme Film aims to represent a broad base of Black Girl Magic, says Adedeji, adding that "black women are not a monolith". A scroll through the collective's Twitter or Instagram and a look at all the black women having a good time is enough to see that this is definitely true.

As for the future of Black Femme Film, they've got big plans. From film festivals to international collaborations, what they always want to do is make sure they "champion black and mixed women in to the film industry, [both] onscreen and offscreen". They'll also be hosting a Halloween special at the end of October.
For now, though, they're just grateful for the impact they're having, and for their place in black British culture. As Doma puts it: "A current black renaissance is going on and it feels so good to contribute to that in any way that we can."